Northern Heart + Home is pleased to welcome Natalie DeMarco as a special guest contributor! Natalie has a Human Kinetics Bachelor of Science degree from the University of Guelph. She also earned certifications for Thai Yoga Massage in Thailand, as well as Classical Hatha Yoga in Rishikesh, India. Here Natalie details her journey to wellness and how the benefits of yoga and Thai massage can be enjoyed by all.
Be sure to scroll down to see Natalie's TWO EXCLUSIVE OFFERS for Northern Heart + Home's subscribers and check out this FREE VIDEO that will allow you to practice yoga with Natalie from anywhere!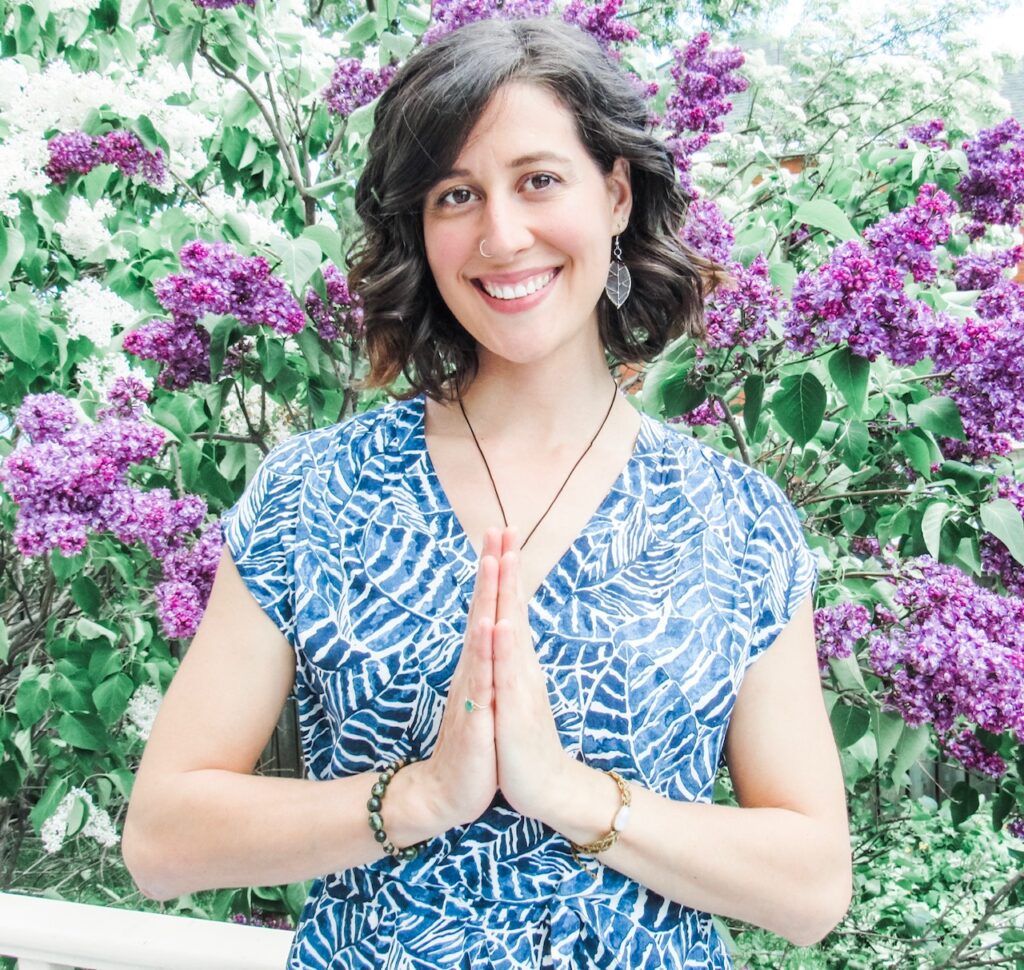 Tell us about yourself. What are your credentials and why did you specialize in these areas?
Namaste! My name is Natalie DeMarco, I'm from North Bay, Ontario – the gateway to the North! My interest in the human body, health, movement and exercise led me to study Human Kinetics at Guelph University. I earned a Bachelor of Science degree and continued my studies as a personal training specialist and group fitness instructor. Over time, my interest grew in the field of hands-on therapy. After experiencing my first Thai yoga massage, I was hooked and decided I had to go study Thai yoga massage and foot reflexology at the Thai Massage School of Chiang Mai in Thailand.
In 2012, my personal yoga journey began as I was looking for a way to self-heal. I had sustained physical trauma as a result of back-to-back motor vehicle accidents, which left me with chronic neck pain. With a dedicated personal practice, I experienced immense physical and spiritual growth which made me realize these were gifts I wanted to share with others. So I packed my bags once again and ventured to Rishikesh, India to complete the 200hr YTTC with Piyush Patel at Yogipi School of Yoga. Now I offer Yoga and Thai Yoga Massage as forms of therapy for both the body and the mind. This allows me to connect people to basic body movement and the ability it has to relax the mind, body, and nervous system.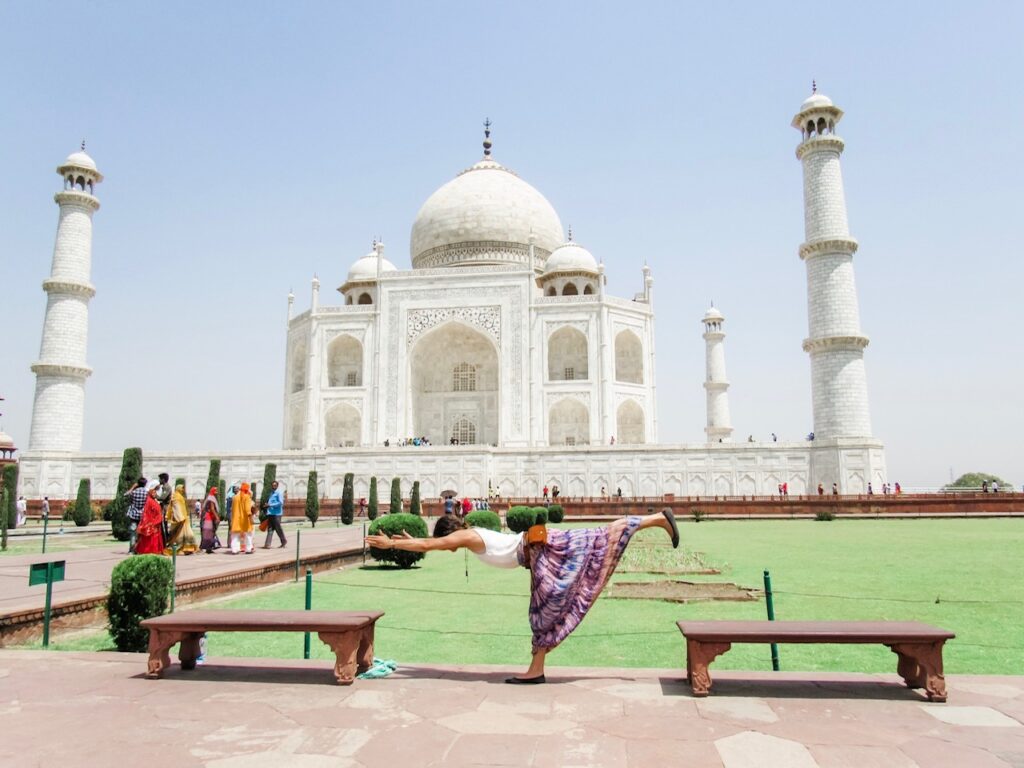 What are the health and wellness benefits of yoga and Thai massage?
Self-compassion and self-love can be overlooked in our busy day to day lives. We tend to want to please everyone else and many of us end up neglecting our own self-care. Yoga is a way of life, but also a personal practice. The word "yoga" means "unity", therefore the practice is about finding balance to unite the mind, body, and spirit. The practice of yoga has wonderful physical benefits. The postures, or Asana, strengthen muscles, increase flexibility, and improve balance. In turn, when we find balance and stillness in our bodies, we are able to find stillness in our minds. Yoga is also a great way to deal with stress! As we begin to practice mindfulness and turn off the constant internal chatter, we settle, and our nervous system is able to restore itself back to a state of equilibrium. In this place, we rest and heal.
Thai Yoga massage is a dynamic body work therapy, which involves rhythmic application of pressure, holding pressure points, and dynamic and static stretching techniques. It has both therapeutic and relaxation benefits. Utilising the body as a whole functioning unit, the Thai yoga massage techniques helps to loosen the muscles throughout the whole body, including problem areas. The stretching techniques aid in further releasing muscle tension and increasing muscle and joint range of motion.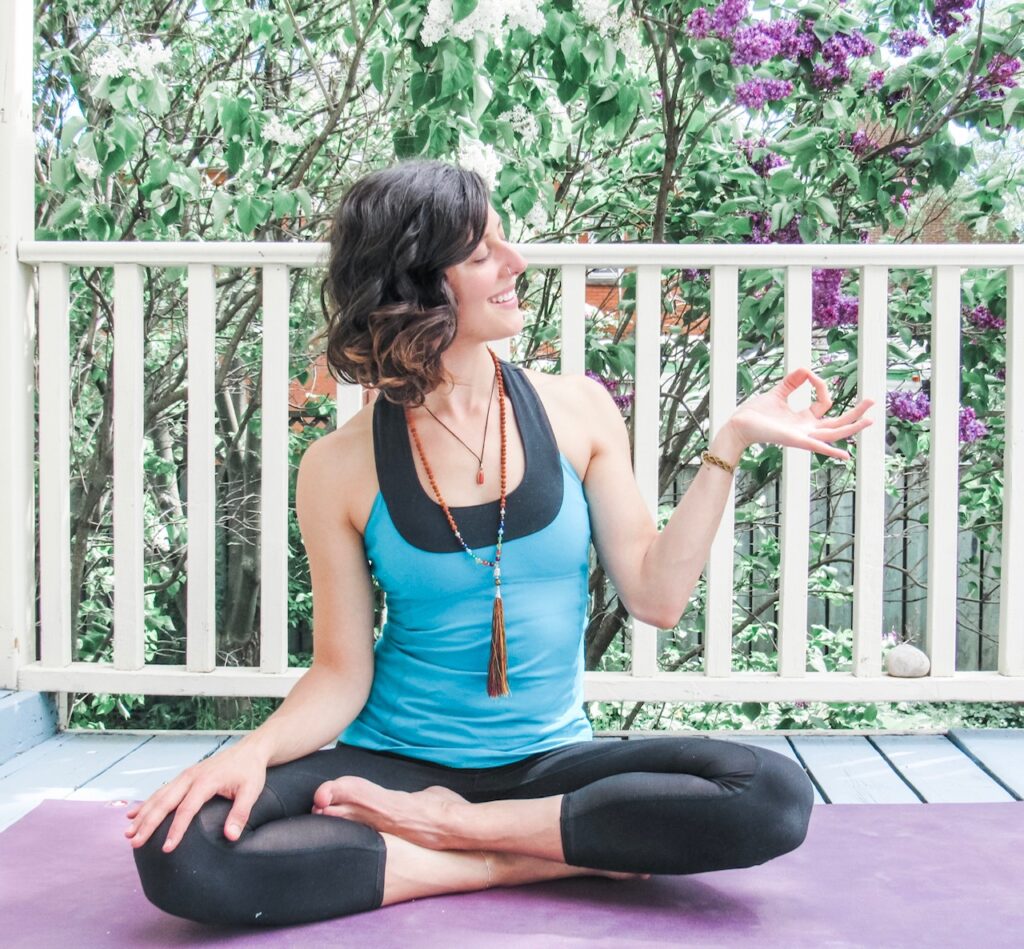 You've traveled the world studying yoga and Thai massage. Where are some of the places you've studied and what makes you continually return to the North to call it your home?
As much as I love the human body, I also LOVE to travel! The travel bug bit me a long time ago and it's been difficult to stay put for too long. My desire for travel has been a great way for me to explore new avenues of healing. I have had the opportunity to learn these particular methods in their motherland and of course in the traditional way. I realized quite quickly that if I was going to learn Thai massage, I was going to have to go to Thailand itself to gain the knowledge. I happily enrolled in an intensive 10 week program where I learned the skills of the massage and also how to become a teacher of Thai massage and foot reflexology. When I took a trip to Maui Hawaii in 2012, I had joined a yoga studio for the first time in my life. I learned Ashtanga Yoga as taught by Pattabhi Jois. The practice became empowering and life changing for me. Upon returning to North Bay, I was thrilled to learn there was a studio where Ashtanga Yoga was taught. Hence, how my connection with Rob and Cristina at VINYASA Yoga & Other Arts began. I knew one day I would be interested in pursuing yoga teacher training. I was then off to Rishikesh India, the Yoga capital of the world!
My training experiences were undeniably enriching and life changing on both an educational and personal level. It was always exciting to bring back these teachings and experiences with me to North Bay. Even though I travel frequently and for years at a time sometimes, I'm drawn back to my home town of North Bay. Where else can I be held in the bosom of nature, the calming, healing magical energy of our lakes, and the warmth of family and friends?! The North is a great place to create opportunities and set roots. I make choices that allow me to live a tranquil life and the North offers me that.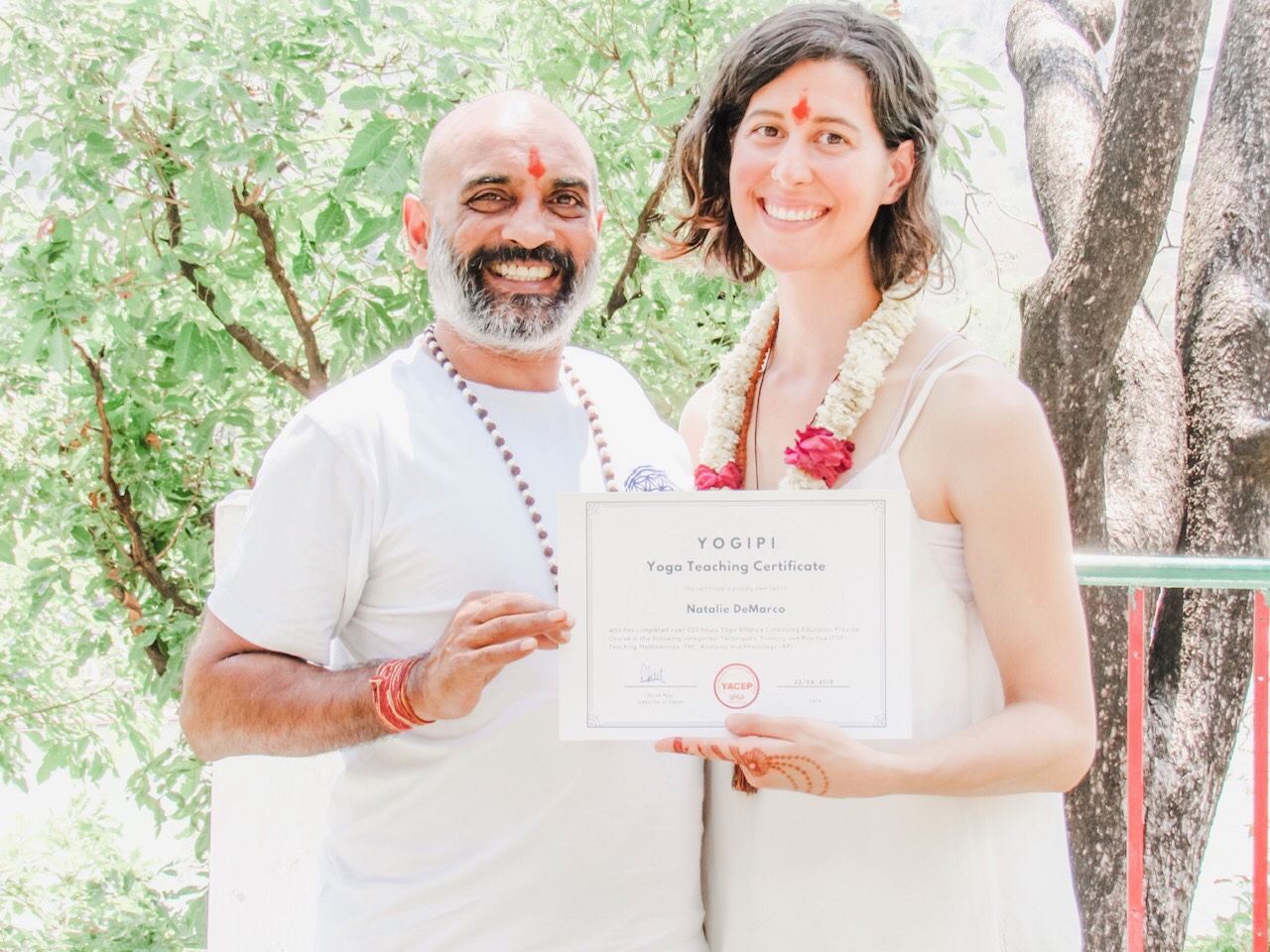 Tell us about your recent trip to India and how it enhances the services you offer your client base in Northern Ontario?
This past April I returned to Rishikesh where I had the unique opportunity to teach the teacher training certification that I took part in the previous year. It was a chance to share my knowledge and interest in Yoga Anatomy and Physiology with other aspiring teachers. In exchange for teaching, Piyush invited me to take part in the training once again. Having this time to devote to my practice allowed me to delve deeper into both the physical and spiritual side of the practice and enhance the foundation upon which that practice was created. I was able to study again with past teachers, and join the teaching of new teachers and masters. I have returned to North Bay with new inspirations and teachings for my classes, and a deeper understanding of yoga philosophy and asana practice.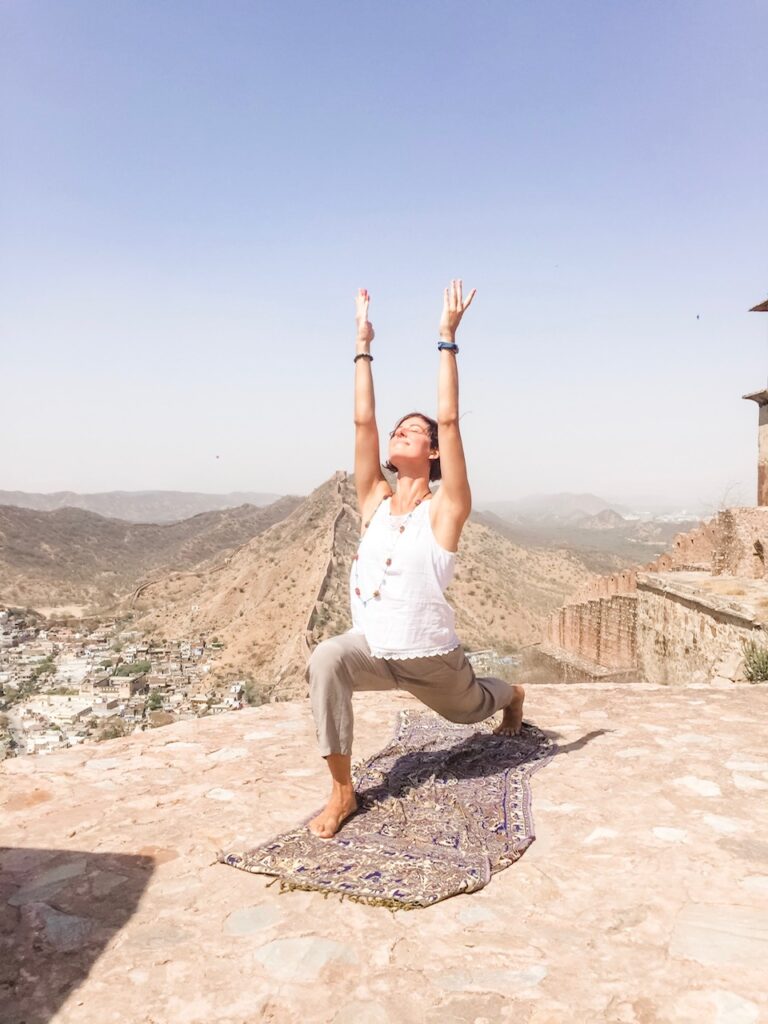 How can Northerners access your services?
You can check out my Facebook page Natalie DeMarco Yoga, Thai Massage, & Wellness where I have updates on my yoga schedules and services, including information regarding my Thai Yoga Massages. You can also find me teaching classes at VINYASA Yoga & Other Arts and The Hunt Club Squash and Yoga. See the links for schedules and details. In the near future, I will be launching my website so stay tuned! I'm also a member of the rehabilitation team at Structure Spine and Sport Chiropractic Clinic in North Bay.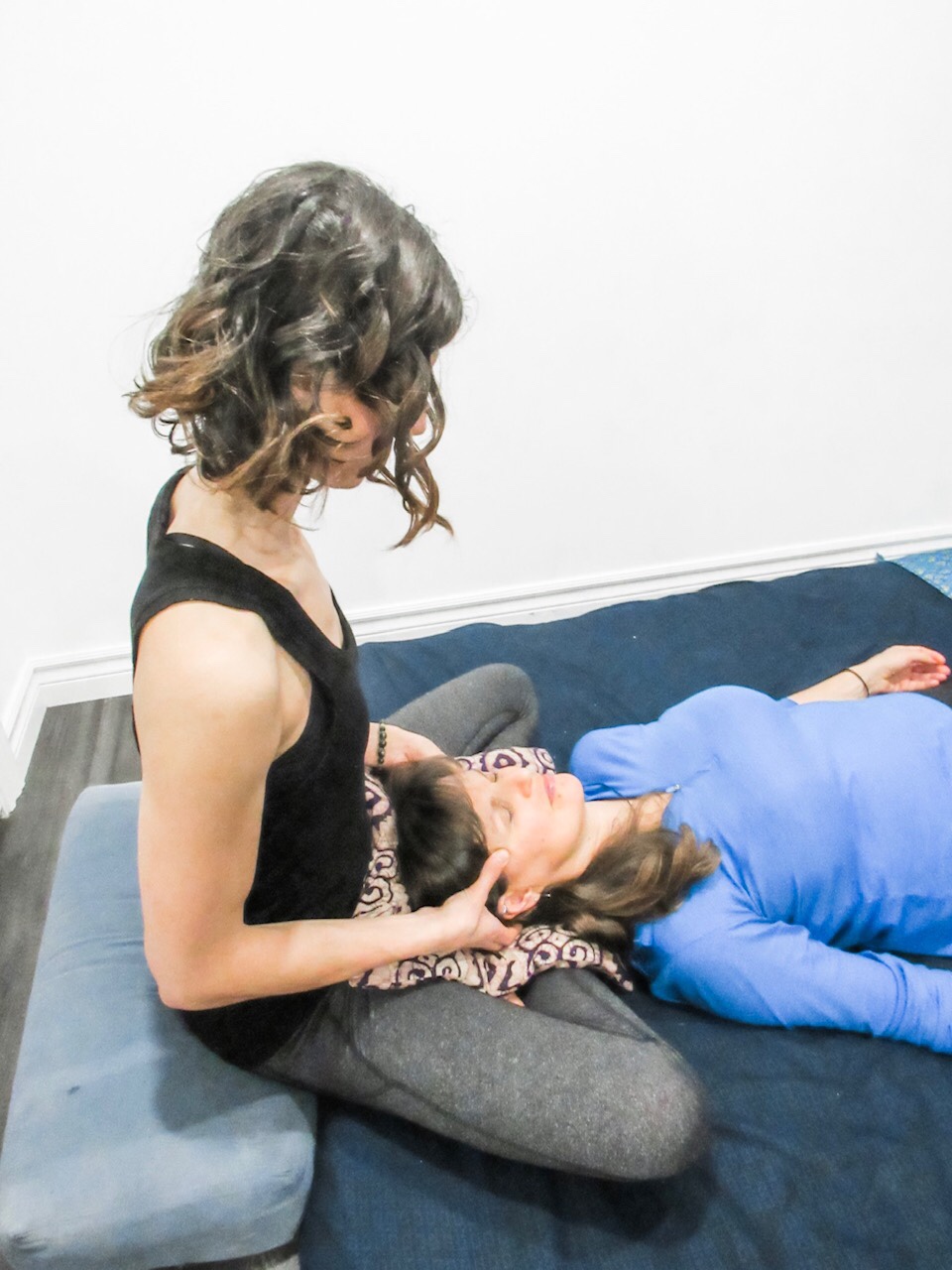 You welcome beginners along with people of all levels and abilities to your classes. Why is inclusivity important to you?
While in the West, yoga is associated with what some quote as "turning into a pretzel" it's really about union like I mentioned above. Yoga is available no matter what background, physical fitness level or socioeconomic status. If you can breathe you can do yoga! I offer a variety of yoga classes that cater to all levels. If you want basic and gentle, you can start off with some restorative yoga or gentle yoga classes. Most classes are multi-level and beginner-friendly as I never want anyone to feel intimidated. Yoga is meant to be inclusive.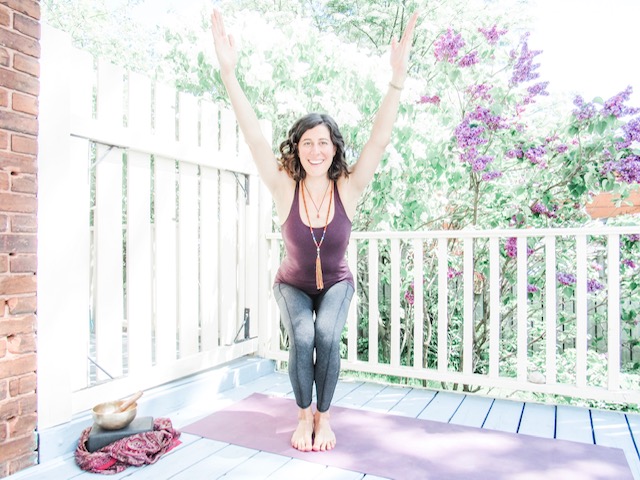 Follow Natalie DeMarco:
Facebook: https://www.facebook.com/ndyoga.thaimassage.wellness/
Instagram: https://instagram.com/ndemarco.yoga
Website: Stay tuned!!
Northern Heart + Home has teamed up with Natalie to offer our subscribers TWO exclusive offers:
Thai Massage Offer for Northern Heart + Home subscribers:
Natalie DeMarco Thai Massage: Save $10 on 1hr Thai massage, $15 on 1.5hr Thai massage or $20 on 2hr Thai massage (limit one per person). *
*Thai massage offer valid towards services as deemed appropriate by Natalie DeMarco. Offer expires Dec 31, 2019 at 11:59pm EST and is subject to change at any time. Limit one coupon code per person. Coupon code administered by email to subscribers of northernheartandhome.com. All other federal and provincial laws apply.
Yoga Offer for Northern Heart + Home subscribers:
VINYASA Yoga + Other Arts – First class free to Northern Heart + Home subscribers!*
Hunt Club Squash & Yoga – First class is always free!
*Vinyasa Yoga + Other Arts offer valid in one the following ways: 1) one free first ever class at the studio with any instructor or 2) If you already attend classes at Vinyasa but haven't been to ANY of Natalie's classes yet then you can use the offer towards one free class with Natalie. Offer is valid as deemed appropriate by Vinyasa Yoga + Other Arts and expires Sep 20, 2019 at 11:59pm EST but is subject to change at any time. Limit one coupon code per person. Coupon code administered by email to subscribers of northernheartandhome.com. All other federal and provincial laws apply.
To receive your offer code, all you have to do is sign up using this link.
Already a loyal subscriber?! You will receive this exclusive offer during our next mailing!
Looking for a guaranteed way to stay motivated on the mat? Upgrade your gear! Shop these 6 Yoga essentials to enhance your practice: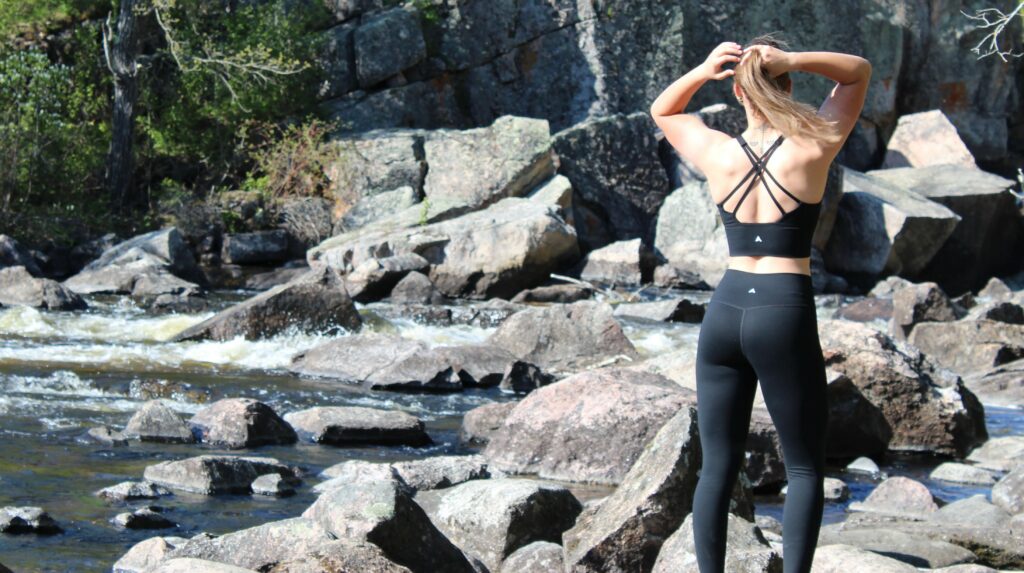 Click to view The Great North Active Wear and use Northern Heart + Home's exclusive code ANDRA82 to receive a 30% discount at check out: $45-62 after discount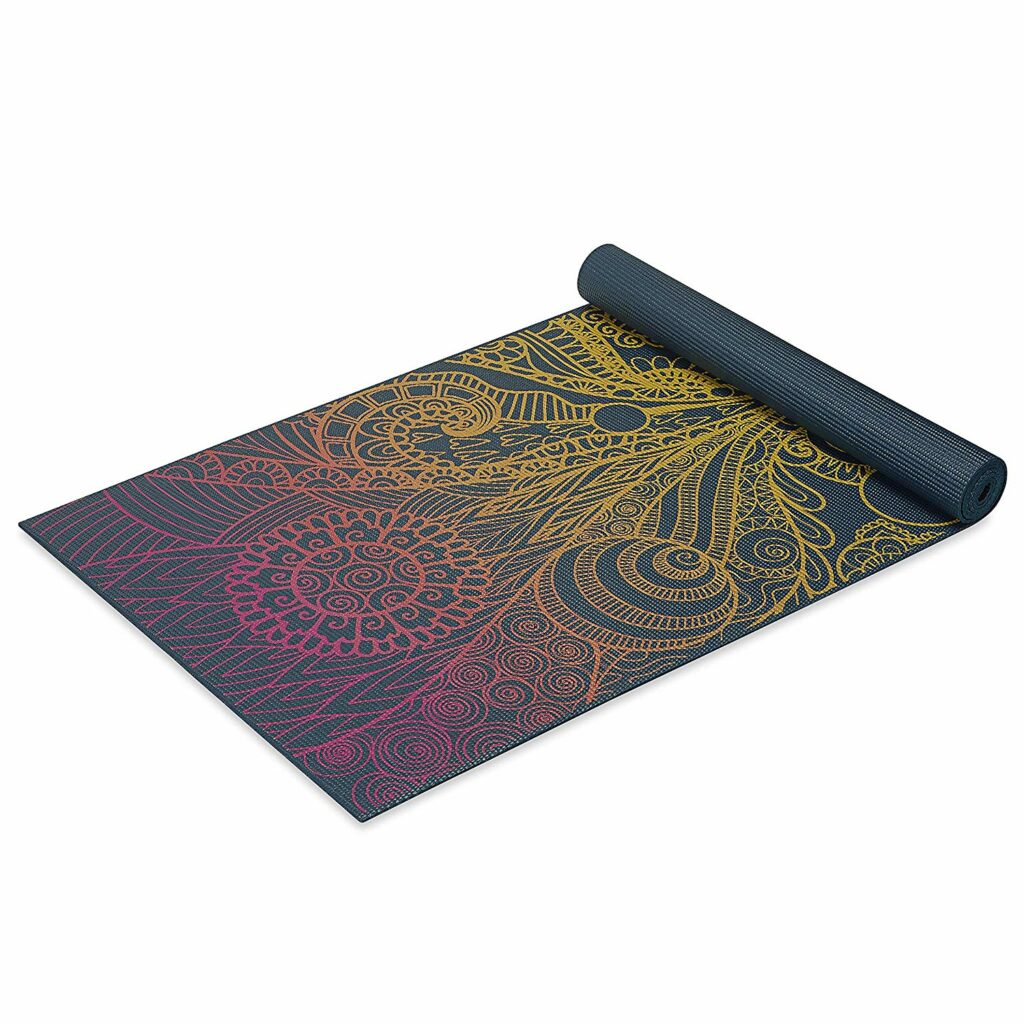 Click to view Gaiam Print Yoga Mats: $27.79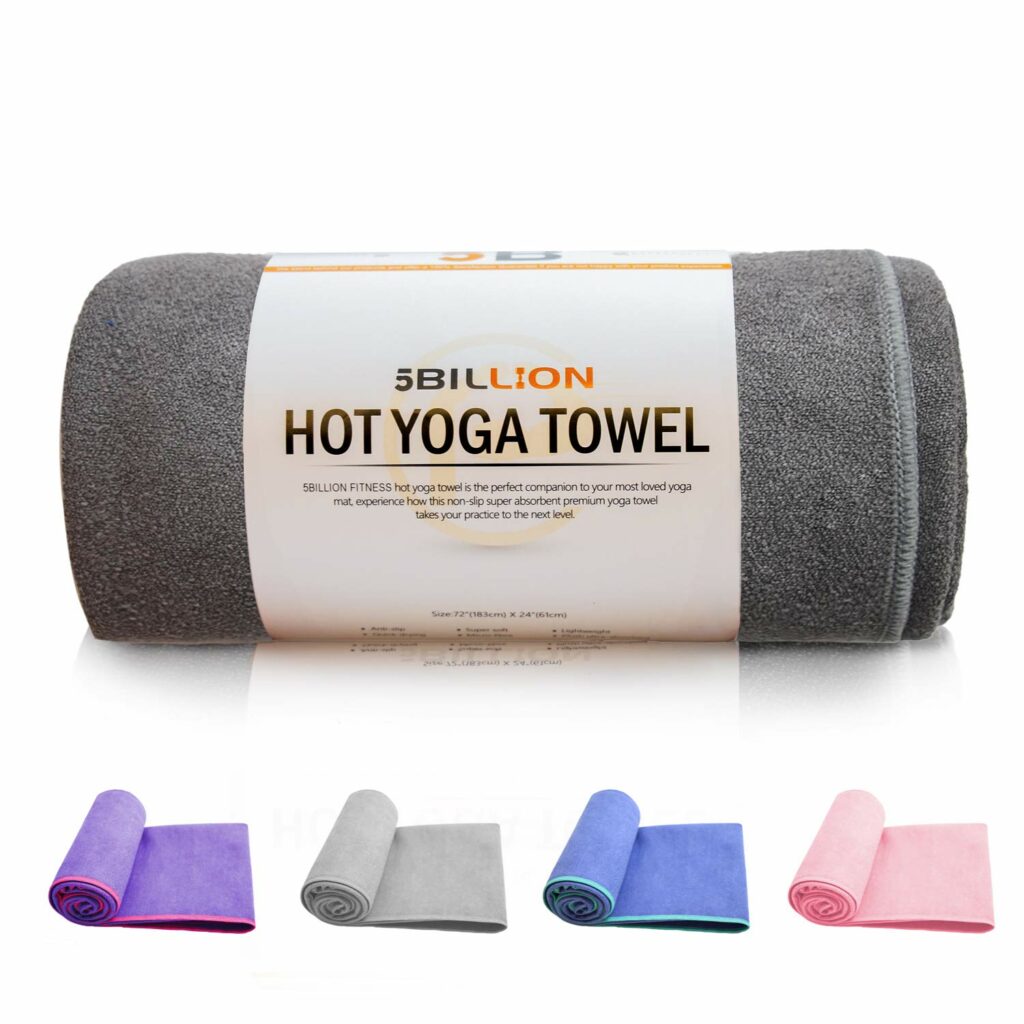 Click to view Mircrofiber Yoga Towel for Yoga Mat: $23.99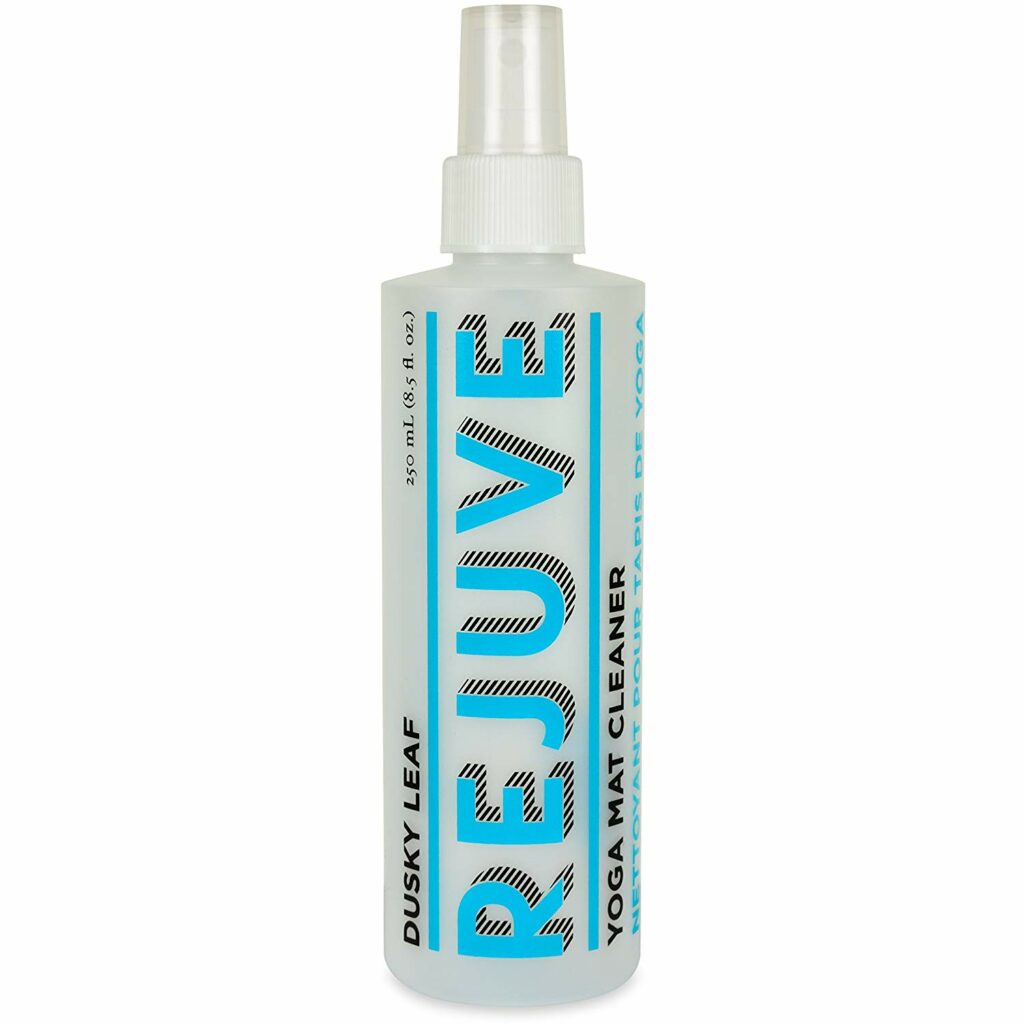 Click to view Dusky Leaf Rejuve Natural Yoga Mat Cleaner: $9.53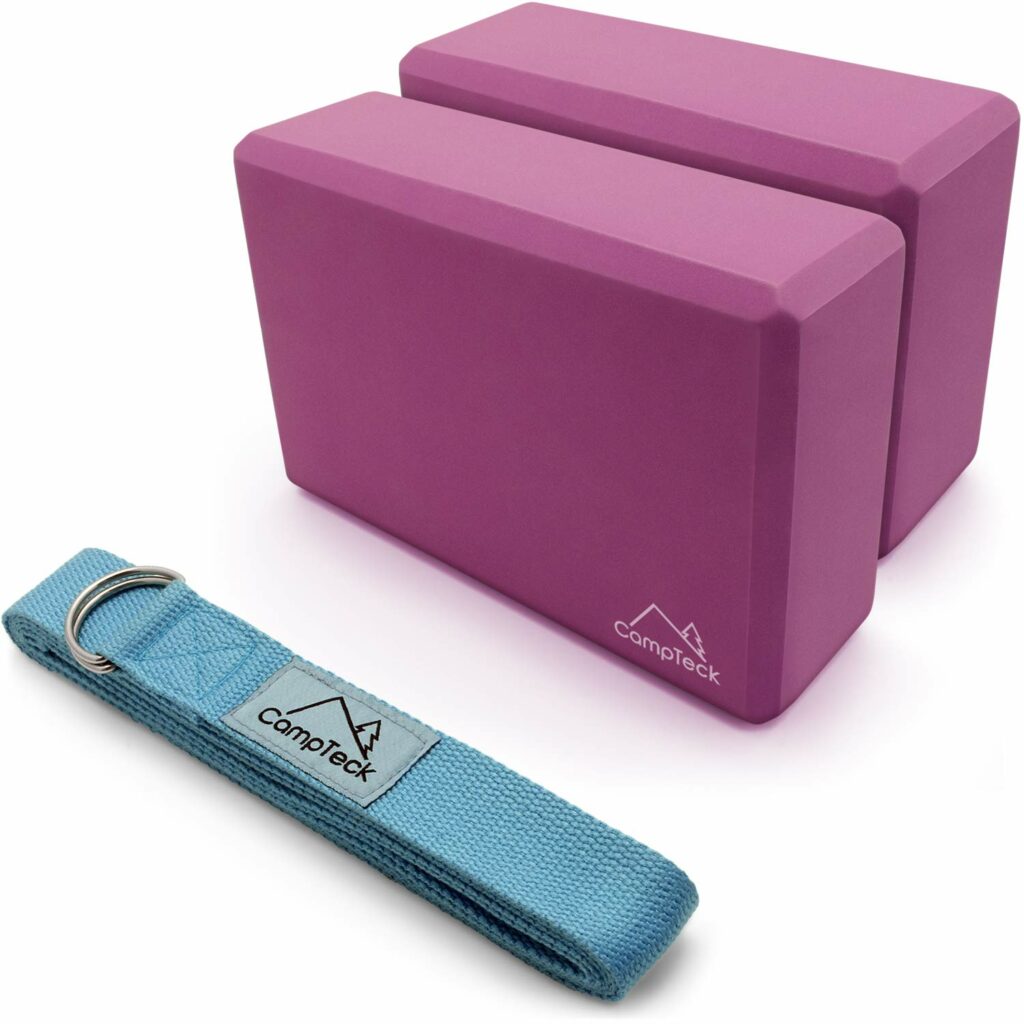 Click to view CampTeck Yoga KIT: $9.99-$14.99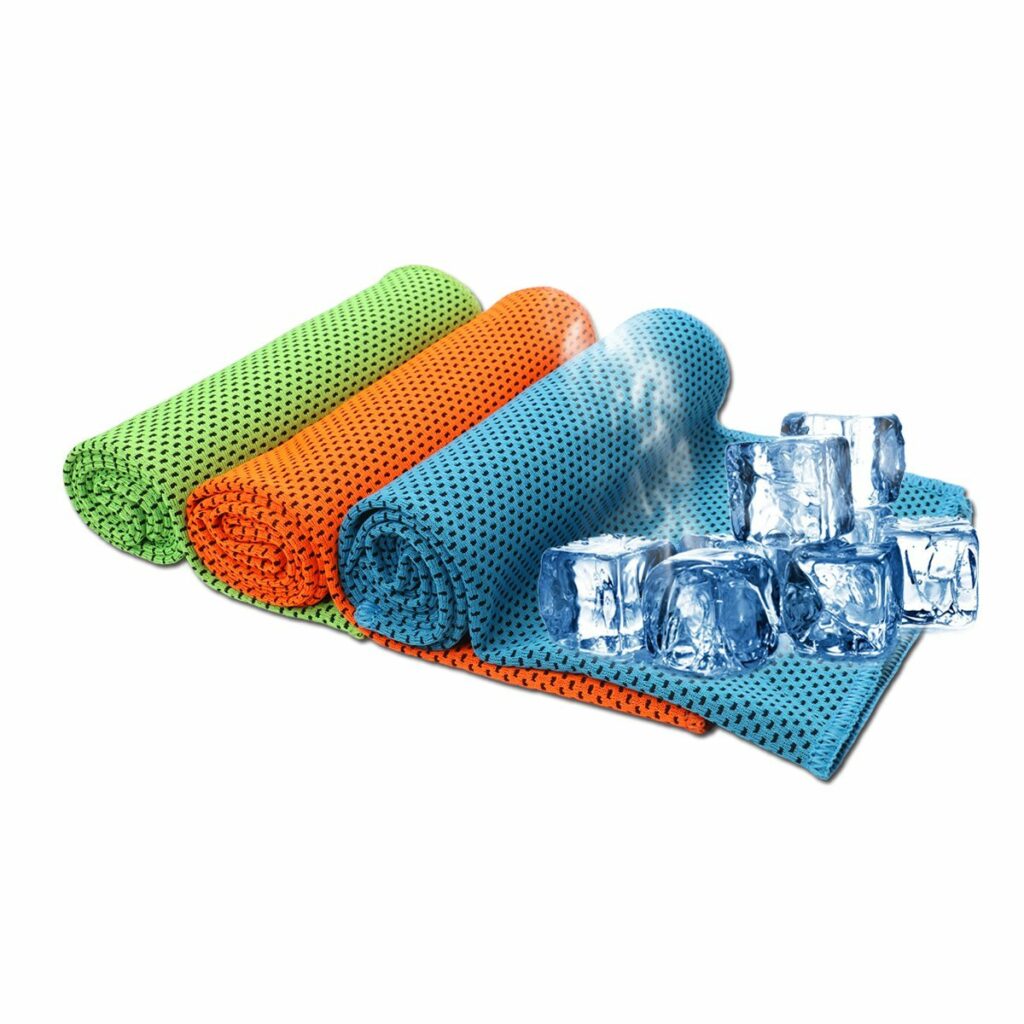 Click to view Quick Dry Cooling Towel 3 pack : $5.00
Our authors review and recommend products to help you buy the stuff you need. If you make a purchase by clicking one of our links, we may earn a small share of the revenue. The compensation received via any form of advertising will never influence Northern Heart + Home's content. We only feature items we love and think you will too!