Northern Heart + Home was designed to celebrate the people, places and positives that set the North apart. This spotlight series focuses on exactly that: the people who are at the very heart of our Northern communities. Each profile highlights leaders who are pursuing their dreams, creating meaningful lives and truly shining in the North. This Northern Heart Q+A features Bailey Puddister, owner of Elliot + Olivia Bridal Boutique in North Bay.
Bailey Puddister is an inspiring young entrepreneur who is the owner of Elliot + Olivia Bridal Boutique in North Bay. Described by Wedding Bells Magazine as the "most stylish bridal boutique in Northern Ontario", Elliot+ Olivia is the perfect place for brides to search for the dress of their dreams!
Located in a beautiful loft that features bright windows and whimsical decor, each bride receives a personalized experience at the appointment-only boutique. Bailey saw the need to create a space in the North "to shop for the unique, romantic and quality gowns offered in larger cities, without having to sacrifice style, quality or experience".
She offers a stunning selection of exclusive wedding gowns and a magical experience while searching for wedding dresses, accessories and gifts. Bailey carefully selects each gown and is proud to include some dresses that are designed and hand-made in Canada. Elliot + Olivia also hosts a number of events throughout the year and even offers rental of their beautiful space for bridal parties to get ready and shoot photographs on the big day!
Read below to learn how Bailey became an entrepreneur, smashed sales projections and shares the secrets to her success in the North!
PLUS scroll to the bottom to enter a MAJOR GIVEAWAY from Elliot + Olivia Bridal Boutique exclusive to our Northern Heart + Home community! Whether you are a bride-to-be or know some who is, you won't want to miss this!
The Northern Heart Q+A: Bailey Puddister – Elliot + Olivia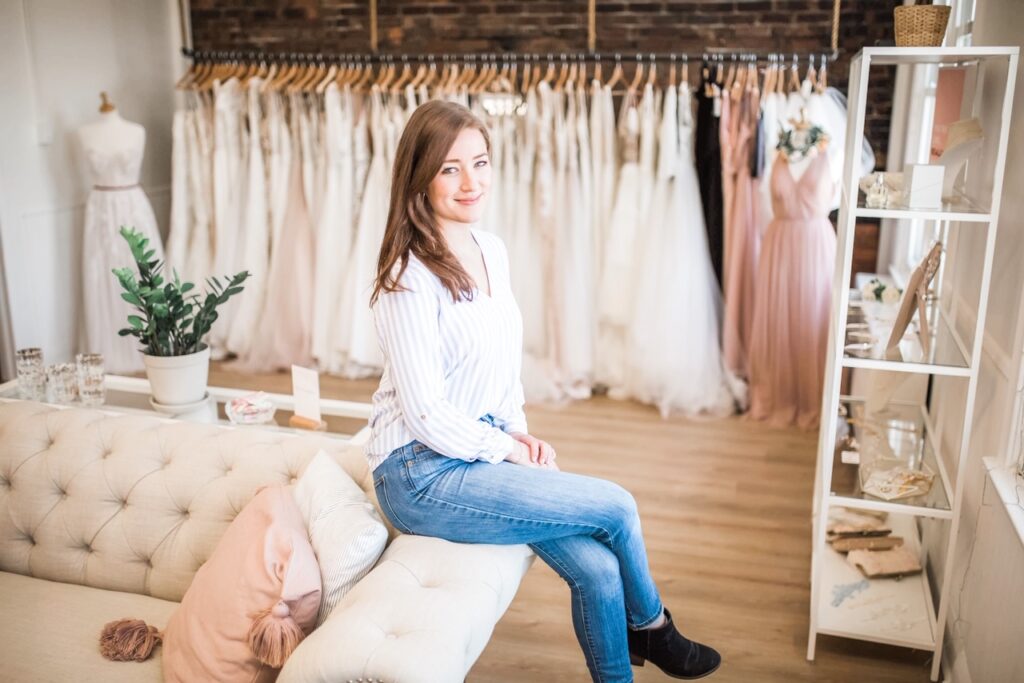 Tell us about yourself.
My name is Bailey and I was born and raised in North Bay, Ontario. I studied Psychology at Nipissing University and in addition to owning Elliot + Olivia I am also a Coordinator at the Children's Aid Society in North Bay. I have a sweet 11 year old Newfoundland dog named Ari whom I've raised since he was a pup. I enjoy yoga, live music, traveling, a good glass of red, being outdoors and staying active … and being an entrepreneur :).
What made you call the North your home?
I ended up working after high school and was fortunate to get a job within the government. After about a year I decided I wanted to go back to school, so I was able to complete my undergrad at Nipissing University while still working and living in North Bay.
What is your biggest accomplishment?
My biggest accomplishment had been opening Elliot + Olivia in 2018. My biggest accomplishment within Elliot + Olivia is that we surpassed our projected sales goals in the first year by 186%.
I believe that being kind goes such a long way and offering brides and their families exceptional customer service. And then obviously I don't think you can open a business without being driven, taking risks and working hard. The older I get, the more I realize that you have to be willing to take risks and go after what you want if you want to live a fulfilling life. The magic always happens outside of your comfort zone :).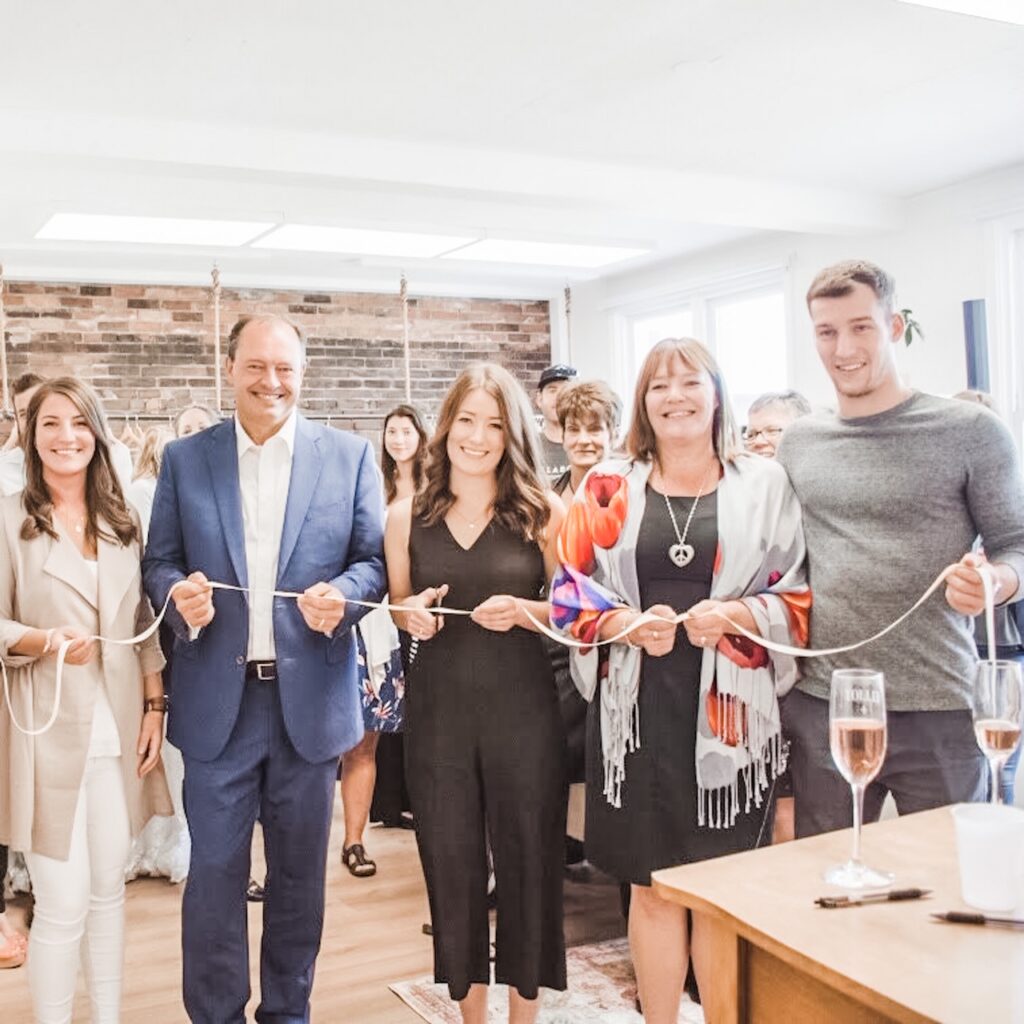 What is the best piece of advice you would give to someone starting a career or business in the North?
You have to try to bring a service that is fresh, innovative and maybe unavailable in the North, while maintaining that warmth and personal nature that smaller towns are known for.
Who do you most look up to, and why?
I really look up to Sara Blakely. She's an entrepreneur (inventor of Spanx) and I listened to every podcast and read every interview with her that I could get my hands on before I took the leap and started my business. She's super inspiring and real.
I also look up to my Mom. She is a strong woman who raised 3 kids as a single Mom and taught me how to be independent.
Jillian Harris and Meghan Markle are also huge inspirations of mine.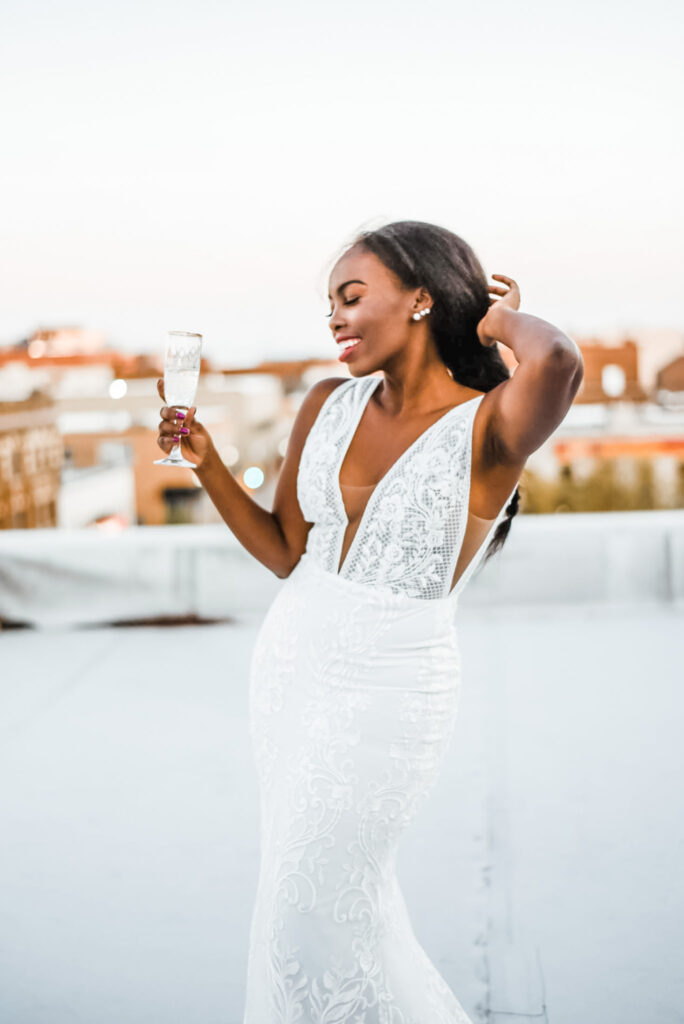 Name a Northerner past or present whom you look up to.
Honestly, I can't choose just one! There are so many amazing entrepreneurs in the city who have been so open with sharing their stories, the highlights and the struggles of owning your own business. I have been lucky to get such amazing advice from so many business owners here. There is such a fresh wave of entrepreneurs who are breaking the status quo and going after what they want and it's so inspiring.
What is the biggest lesson you've learned so far in your career?
Protect your time, your energy – know when to, and get comfortable with, saying "no". When you open a business it can be so easy to want to give every last ounce of your free time and energy to your business because it literally feels like your child. I quickly learned that I have to make sure I am being active, taking care of myself and making sure to still carve out some time for myself and to spend with my loved ones. I also learned to have a backbone, which I definitely did not have before I opened Elliot + Olivia. It is probably the lesson I am most grateful to have learned!
If you were magically given an additional three hours per day, what would you do with them?
I'd definitely spend more time outside and spend more time with family, friends and my dog Ari.
What would you like other people to know about living or working in the North? Any misconceptions you would like to change?
I think it is sometimes assumed that people in the North kind of live under a rock or maybe are a bit behind the times. But really, there are so many amazing, innovative, up-and-coming individuals in the North who have that "big city" mindset, but are choosing the slower pace of a small town. That's not to say that I don't love spending time in larger cities or that there aren't perks to both but I think it's all about balance. The North is a great place to live and I think the younger generations are really breathing a fresh, new life into it.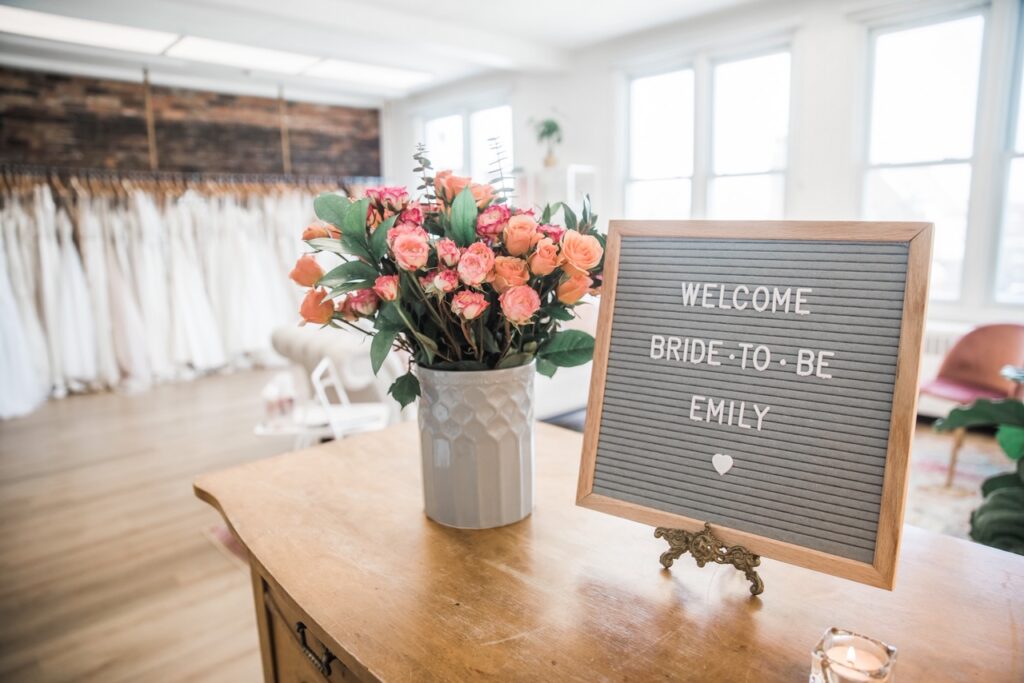 Rapid Fire Questions:
1. Favourite northern city/town
I love Manitoulin Island! A friend took me hiking there a few years ago and I just fell in love, it is so scenic and stunning.After that, I was fortunate to travel there often for work, so I was able to spend more time there. And then of course my hometown, North Bay!
2. Favourite winter pastime?
Sounds simple, but honestly just taking walks on frozen lake Nipissing with my dog Ari.
2. Is it a camp or cottage?
It's "camping" :)… I grew up camping at Samuel de Champlain Park in Mattawa with my family and have amazing memories of those times.
3. Favourite Northern Ontario restaurant, retail store, spot for a night out or outdoor area?
The North Star Diner, Bistro 1886 in Callander, Tuco's Tacos in Sudbury.
5. Tell us where you get your best cup of coffee in the North?
Best coffee is an easy one – Twiggs!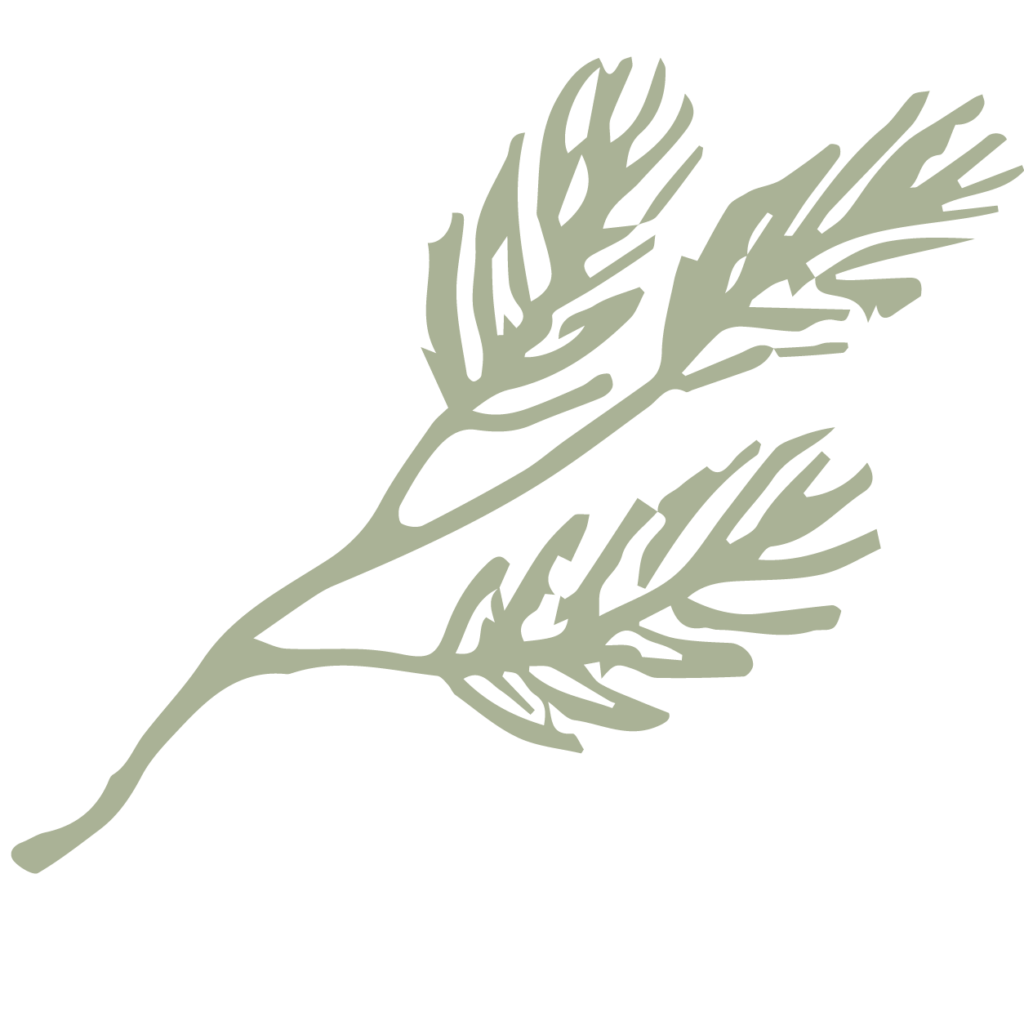 Follow Elliot + Olivia:
GIVEAWAY!!
Elliot + Olivia is offering one lucky member of our Northern Heart + Home community $200 towards a dress!! Whether you are a bride-to-be or know someone who is getting married, you won't want to miss this giveaway!!
1. LIKE both Northern Heart + Home and Elliot + Olivia pages on Facebook and/or follow both Northern Heart + Home and Elliot + Olivia on Instagram. Yes, you can double your chance of winning by entering on both sites!
2. TAG someone in the comments of the post on Facebook and/or Instagram.
3. BONUS entry if you share the post in your Facebook and/or Instagram story.
4. BONUS entry if you sign up using the form below to receive updates, exclusive offers, discounts and more from Northern Heart + Home.
Winner will be randomly selected on Friday February 28th 2020. Good luck!
Do you know of an amazing Northerner who is pursuing their dreams, creating a meaningful life and truly shining in the North? Let us know!
Looking for things to do in Northern Ontario? Be sure to visit our Northern Happenings page to find out what's going on, where – throughout the North!