While balancing our businesses, careers and families can be a constant juggling act, we both do our best to also prioritize health and wellness. Not just for ourselves, but for our households as well. We focus on cooking nutritious meals, exercising, and paying attention to ingredients in the products we use on a daily basis. As a result we are always on the look out for new brands to share with our families, friends and with you, our Northern Heart + Home reader.
We were recently introduced to a company called Beautycounter and were immediately taken with their clean approach to skin care. Their mission is to get safer products in the hands of everyone and they definitely don't disappoint! Beautycounter is committed to a health and safety standard that goes well beyond what is legally required. They boast an 1800+ ingredient "never list" that includes questionable or harmful chemicals that are never used as ingredients in their products. Plus Beautycounter is literally lobbying governments to change the laws on product labelling. Who doesn't love that?!
Hearing that the products were clean and safe was important to us, but we also need our products to be high performing to tackle our individual skincare and beauty concerns. We decided to put Beautycounter to the test in February and have been fans ever since! And we aren't alone: with rave reviews from the likes of Vogue, InStyle, Allure and more, Beautycounter has developed a cult following for their safer, high-performing products. Plus, we love that we can shop online and get our orders delivered directly to our door.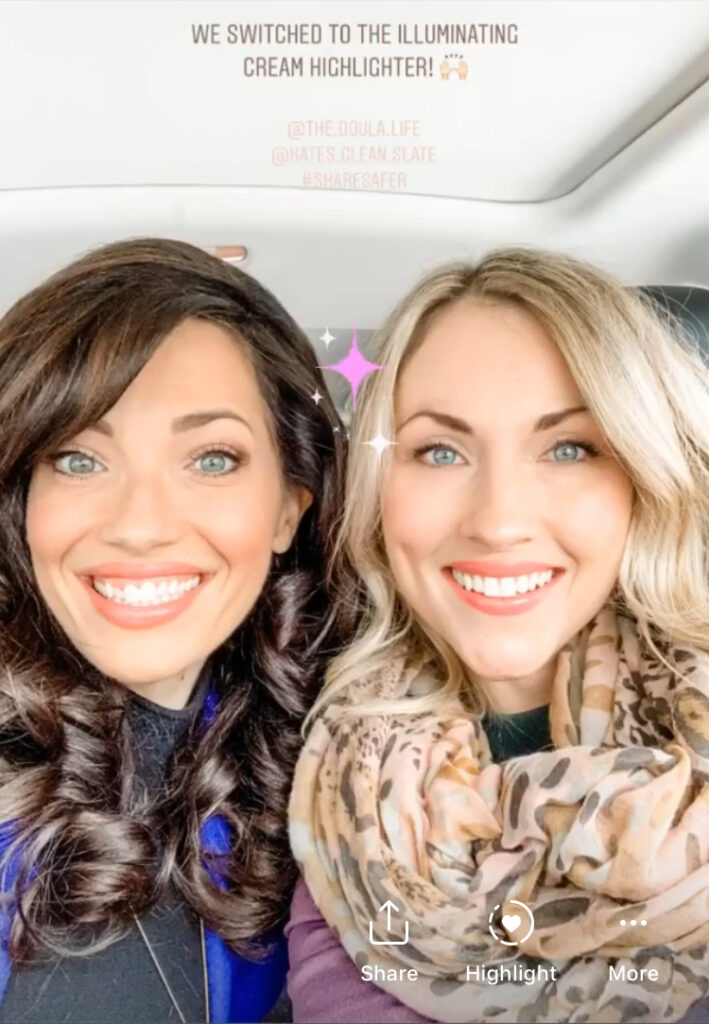 Below we list our top 5 simple skincare solutions from Beautycounter. Bonus: We've partnered with Beautycounter to bring these products to you at a 20% DISCOUNT until the end of May! Whether you are looking to make the switch to safer products, stockup on sunscreen, find a Father's Day gift, or just add to your self care routine you won't want to miss this 20% discount! With categories like skin care, makeup, bath & body, gifts, men there is literally something for everyone. They even have baby & kids and vegan products too!
Our Top 5 Summer Skincare Staples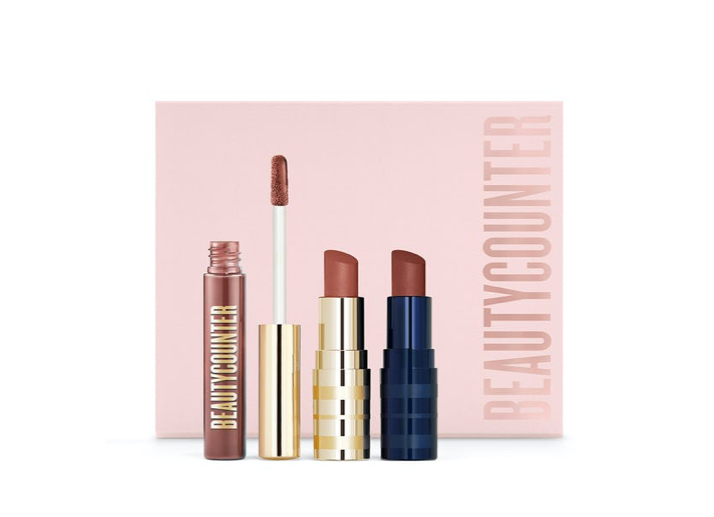 Rosewood is my signature shade. This colour is perfect for every season and in different formations has taken me directly from my workday to a workout to a night on the town. I even wore it on my wedding day! And apparently I'm not alone – Rosewood is actually one of the most universally flattering lip colours for all skin tones. I love that this Rosewood Lip Trio kit includes 3 Rosewood formulations: lipgloss, sheer lipstick and colour intense lipstick.
Lip Gloss: gives lips a sheer tint and high-impact shine that isn't sticky. This lack of stickiness is a huge plus for me – hands up if you've ever tried a new gloss and were disappointed to find your hair sticking to it?! Thankfully you don't have to worry about that with this! I love the versatility of a gloss: I personally wear it alone, layer it on top of lipstick or apply it only to the centre of my lip when I want the illusion of fuller lips.
Sheer Lipstick: this lipstick is formulated with hydrating jojoba esters and hydration is key in the products I use. This formula delivers an ultra-nourishing wash of colour that's also buildable so I can control the intensity of colour from a natural flush to a bold pout.
Color Intense Lipstick: this will be my go-to when I want a long lasting colour that leaves my lips feeling soft and smooth. The fact that with one swipe it provides a long-wearing colour that nourishes AND leaves my lips with a stain finish has me sold.
Get your Rosewood Lip Trio while it's 20% off! It's packaging makes it the perfect treat for you or as a gift for friends and family.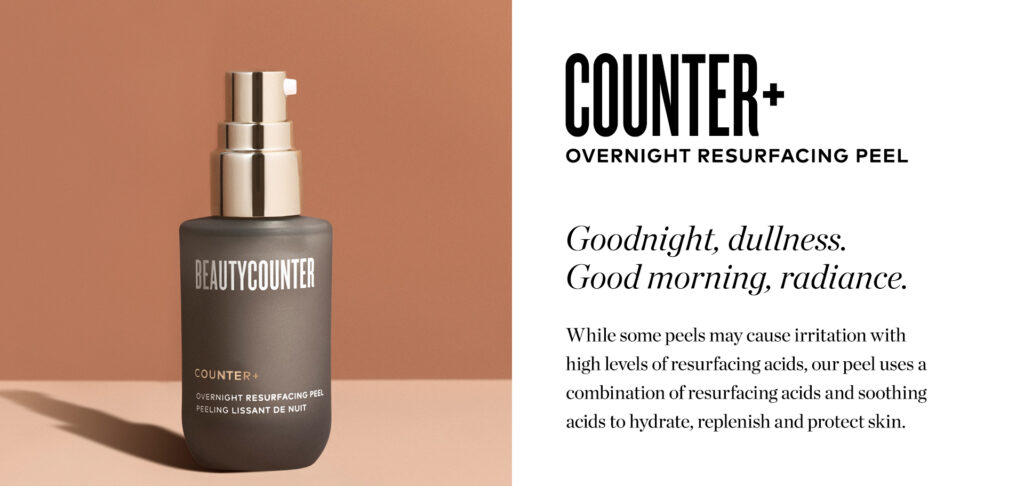 Since having kids, I've developed rosacea a.k.a. adult acne (as if pregnancy and child birth weren't enough!). I've had to adopt a pretty basic skincare routine because most products irritate my skin, causing redness, bumps and pimples.
On top of the adult acne stuff, I am also noticing some lovely signs of aging – fine lines, more freckles and darker spots (likely brought on by HOMESCHOOLING – I bow to teachers!) but I didn't know what to do about it since everything seemed to aggravate the rosacea.
Enter Counter+. When I was introduced to this line, I was extremely skeptical. But after trying the Overnight Resurfacing Peel, I can honestly say that my skin has been more clear and looks more radiant. It tingles a bit when you first apply it, but when you wake up the next day, you'll notice a difference right away. I'm showing this pretty awful 'before' pic to show how bad my skin has been – this product has been one of my favourites in improving skin tone and brightness, rosacea or not. At 20% off right now, it's an absolute must-try product for all skin types.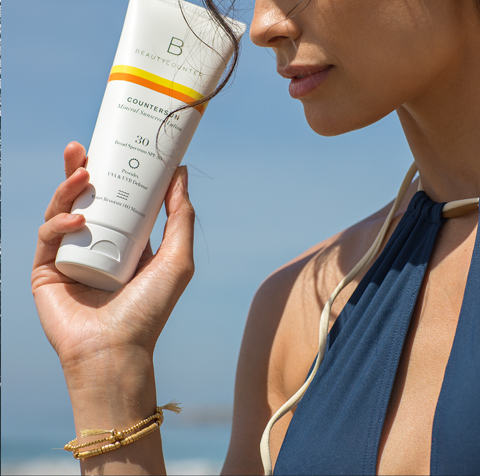 Since we plan to spend as much time as possible outside as spring turns to summer this mineral sunscreen is a MUST. We love that the Countersun Mineral Sunscreen Lotion SPF 30 is light weight, water-resistant, includes natural ingredients and is formulated with non-nano zinc oxide. Sunscreens can be chalk full of harmful chemicals but this formula uses a safer form of mineral sun protection technology that bounces the sun's rays away from the skin. It also happens to be a Beautycounter bestseller and Allure Best of Beauty award winner! Formulated with natural ingredients like California Poppy, this physical SPF 30 formulation provides an effective shield from UVA and UVB, while being gentle on the skin. The smooth, nourishing formula also blends evenly with limited white residue. Now is the time to stock up on sunscreen for the summer while it's 20% off!
With many men working from home or practicing physical distancing, we've seen a rise in quarantine beards. If your man is growing out his stache or beard and is liking the look, the Counterman Beard Regimen includes four products including beard oil, formulated to address the unique needs of men's skin and facial hair to keep him looking fine.
If he's more of a strictly shaven kind of guy, the Counterman Shave Regimen consists of four products designed to purify pores, prep skin for shaving and create a smoother shaving experience while hydrating skin.
Get your Father's Day shopping done and enjoy 20% off all Counterman products until May 31st!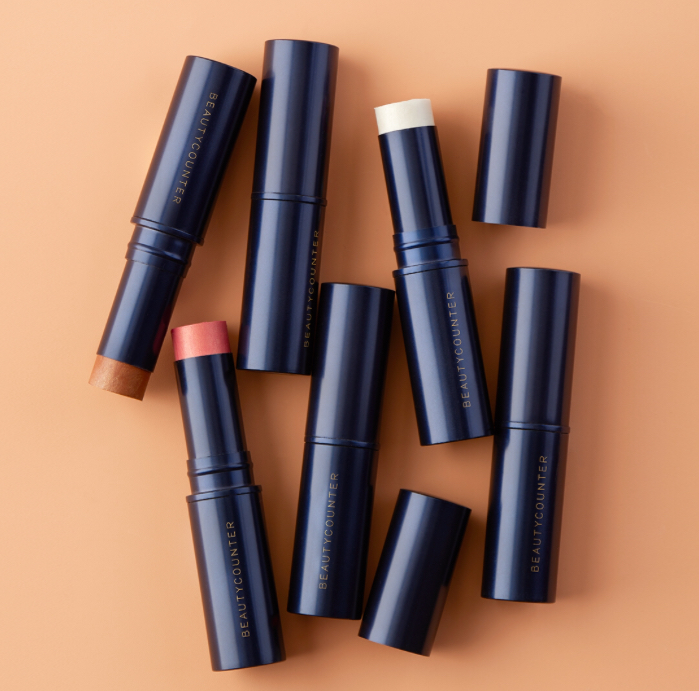 This was THE product that started it all for us! We first shared our love of the Illuminating Cream Highlighter in our Instagram and Facebook stories back in February. We typically stay away from highlighters because they are often synonymous with a heavy handed look that we personally try to avoid. But the Illuminating Cream Highlighter's promise of a natural lit-from-within glow grabbed our attention and has made us devoted ever since. Available in 3 easy-to-wear shades this product has a blendable and buildable formula that provides a delicate, dewy finish. The sheer, luminous highlighter provides a subtle radiance. If you are looking for an extra glow this is the product for you. Grab it while it's 20% off until the end of May!
Hope you found our Top 5 Simple Skincare Solutions helpful! We will be taking advantage of Beautycounter's 20% off sale to stock up on our favorites and find gifts that we can ship direct to friends and family. Do you have a question about Beuatycounter or wonder what product is best for you? Don't hesitate to contact us!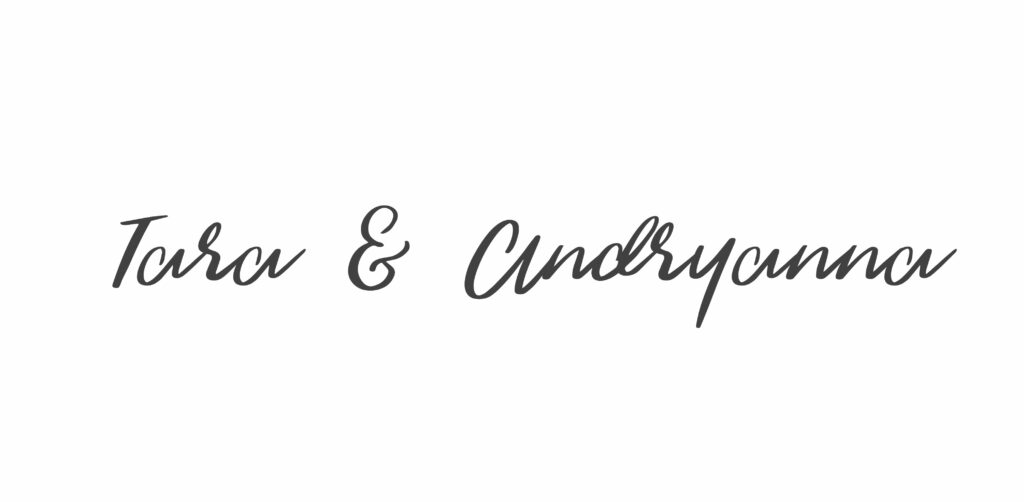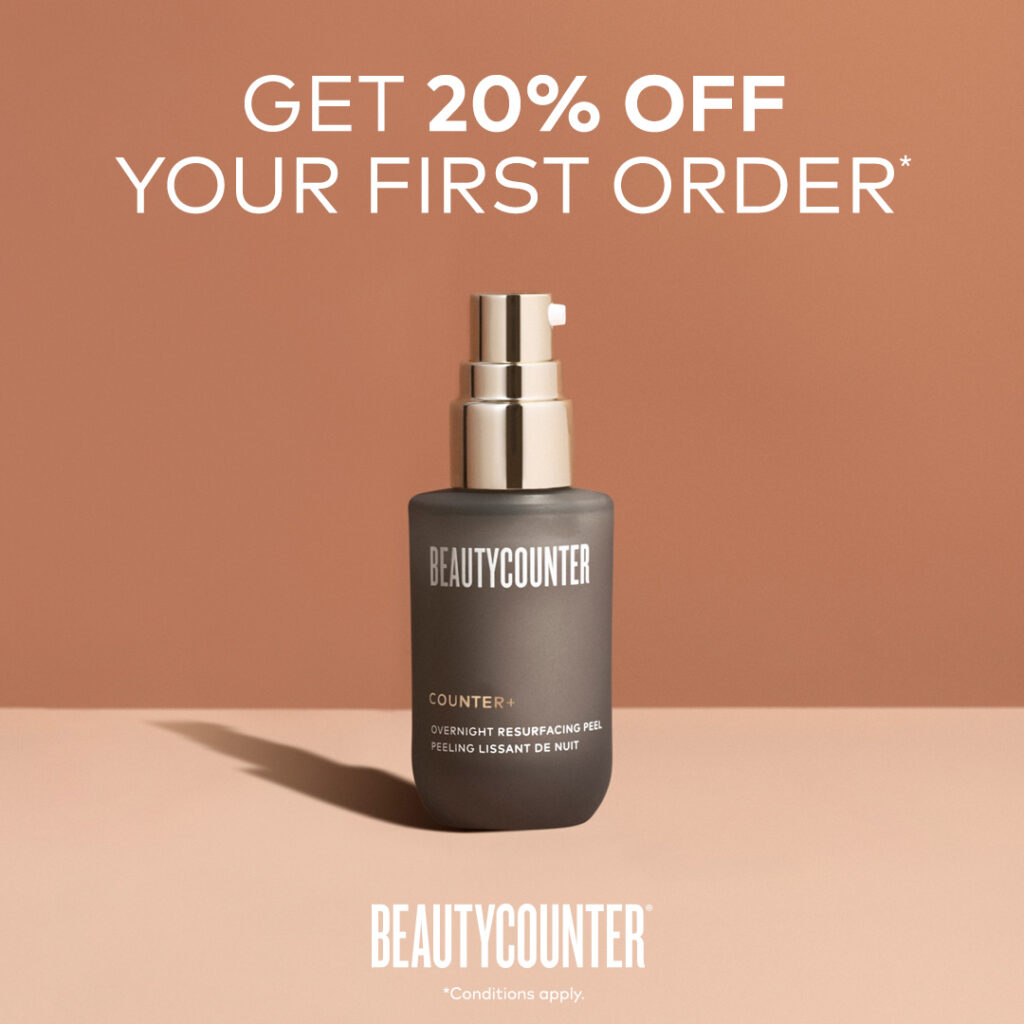 In celebrating the people, places and positives that set the North apart our editors naturally review products and make recommendations. If you make a purchase by clicking one of our links, we may earn a small share of the revenue. This will help subsidize the copious amounts of coffee and tea we go through while creating Northern-inspired content. Trust that any compensation received will never influence Northern Heart + Home. We only feature items we love and think you will too!