Northern Heart + Home was designed to celebrate the people, places and positives that set the North apart. This spotlight series focuses on exactly that: the people who are at the very heart of our Northern communities. Each profile highlights leaders who are pursuing their dreams, creating meaningful lives and truly shining in the North. This Northern Heart Q+A features Ally Payetta and Nicholas Gonko, owners of Ally + Nicholas Photography.
You have likely seen their work featured in People.com, Junebug Weddings, Cosmopolitan, across social media, and shared by friends. Northern-born Ally and Nicholas are the uber talented married photography team behind Ally + Nicholas Photography; the founders of The Wedding Legends; RYT 200 yogi's; social activists; taco-obsessed vegans; and creators of the newly released Light + Love desktop and mobile presets for Lightroom.
Read below to learn more about Ally and Nicholas' journey and the secrets to their success. PLUS, scroll down for an exclusive discount code to purchase the new Light + Love presets and stay tuned for a giveaway announcement that is not to be missed!
The Northern Heart Q+A: Ally + Nicholas Photography
Tell us about yourselves and your ties to the North.
We're Ally + Nicholas. We're a husband + wife photography team who focus on storytelling human connection. We are both from Northern Ontario. Nick was born and raised in Sudbury. He spent his summers living and working in Muskoka as a teen and young adult. Ally was born in Thunder Bay and moved to Barrie at age 5 where she grew up. As a child and teenager she spent summers in Thunder Bay and a lot of time North on Georgian Bay with her family. Our love for the North brought us to moving in together above a marina in Foots Bay shortly after we met in 2012. We moved to Toronto after that and have lived in Niagara Region for the last three years.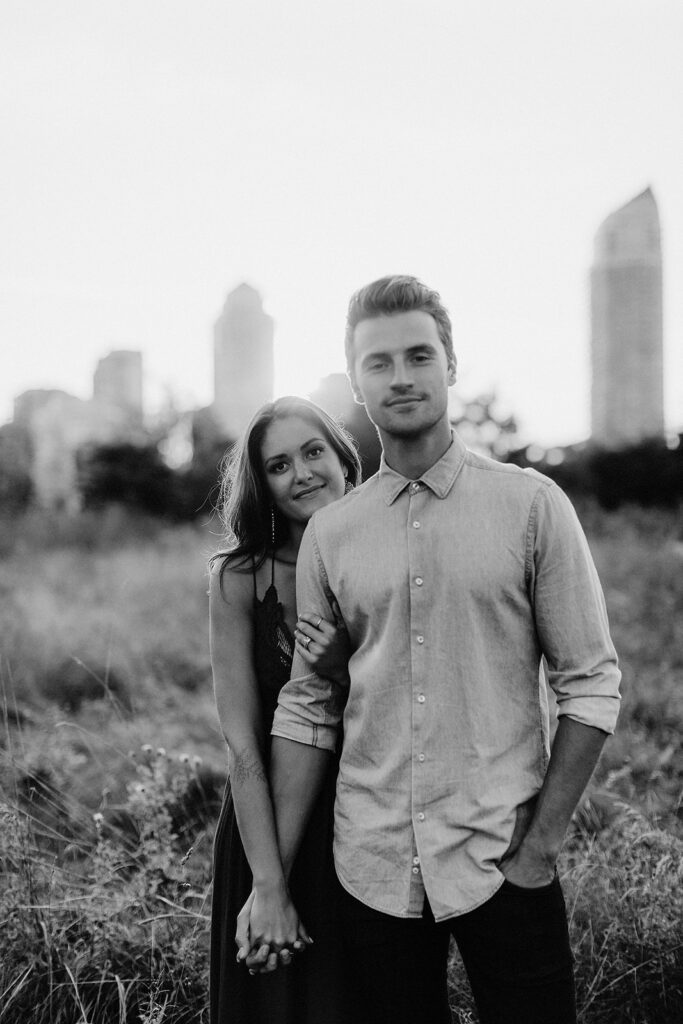 How did you become a husband + wife photography team?
We both loved the arts as children. Ally loved creating, photography and film. She had always been drawn to imagery and dreamt of being a photographer. Nick loved acting, singing, performing and modeling, and always had a strong fascination with the camera.
When we met, Nick was pursuing his acting career and modeling for Elite Model Management, the same agency he's with today. Ally was graduating university deciding her next steps. Nick was a strong motivator in supporting her artistic journey which inspired her to start A.Payetta Photography in 2013, a year after we had been together. From the beginning Nick played an important role and grew a strong passion for being behind the camera as well. We had originally decided we would operate separate businesses with different focuses of photography, but we loved working together.
Sharing in this art together and documenting love as a couple has been the most incredible journey. Once we married, we officially rebranded as a husband and wife team and became Ally + Nicholas Photography.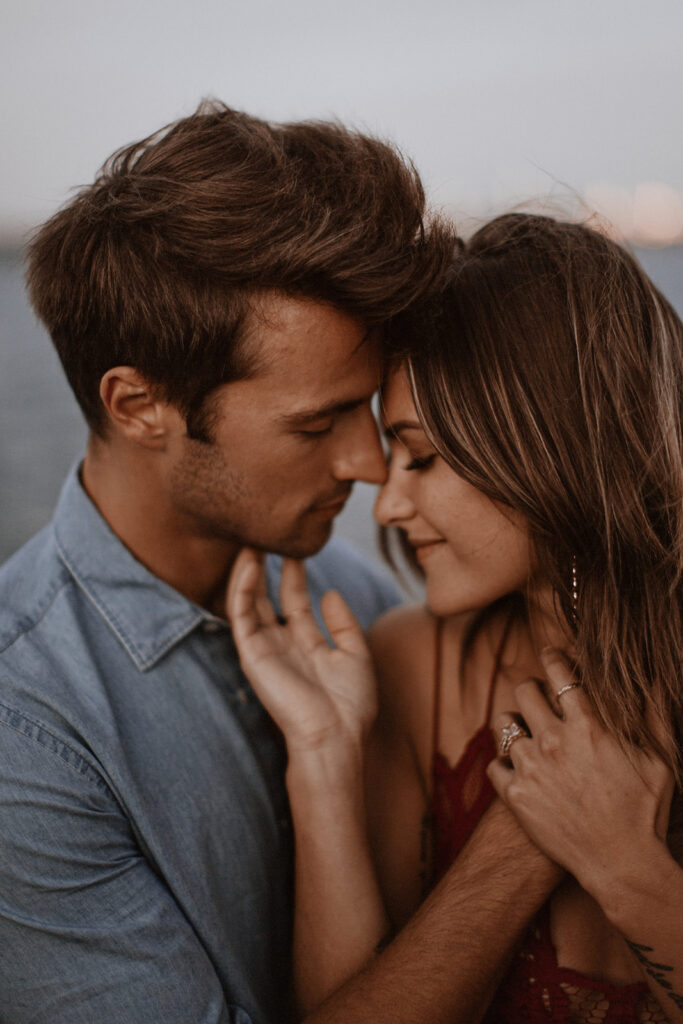 Tell us about your newly launched 'Light + Love' desktop and mobile presets.
A Lightroom Preset is a configuration of settings, designed to achieve a certain look or style of your photo using the Adobe Lightroom app. You install presets into your Lightroom and when you click on a preset, the predetermined setting (preset) will apply to that image. You can install and use presets to Lightroom and Photoshop on your desktop as well as to your Lightroom Mobile Application which is free to download on your mobile phone.
Our newly launched Light + Love Desktop + Mobile Presets are designed to inspire the beauty of human connection and natural light. Natural light and human connection is what inspires our art and business. Our photography style is very emotive and authentic. We had been asked over the years about our editing style and if we'd ever release presets. We're so happy to finally be able to share them with aspiring and professional photographers, as well as anyone with a phone that loves to take photos!
Our Light + Love Desktop Pack comes with 6 different colour presets for different lighting situations from warm indoor lighting to the beloved golden hour.
Our Light + Love Mobile Preset Pack was inspired by our desktop preset pack and comes with 10 different filters/presets that have an authentic and vintage feel.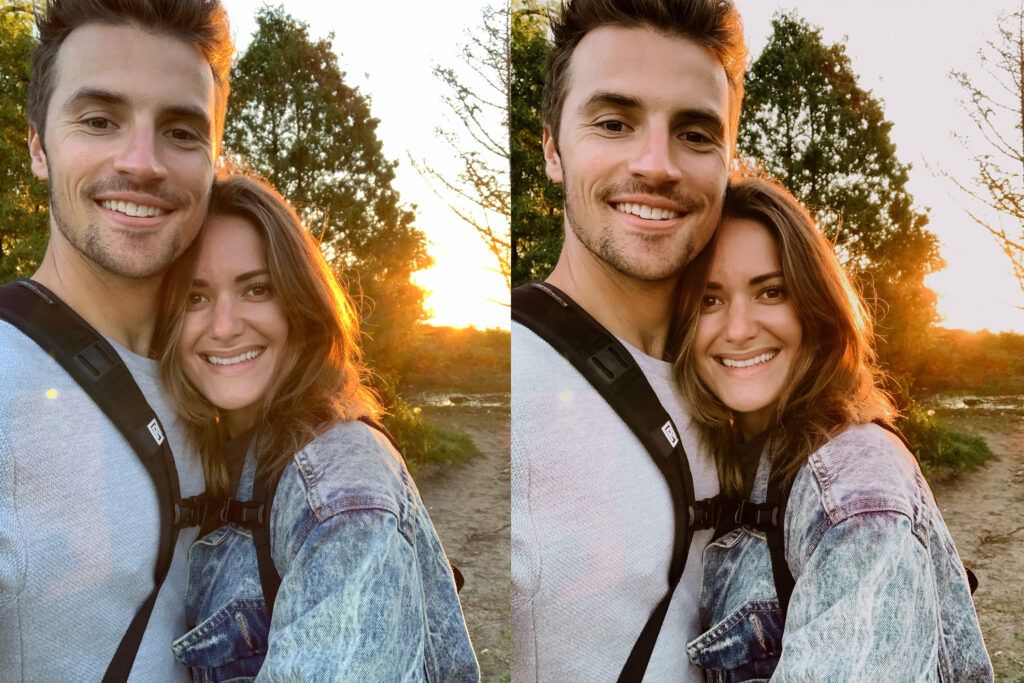 Tell us about your latest initiative to honour and celebrate Black and Indigenous owned businesses in Ontario.
Our initiative to honour and celebrate Black and Indigenous owned businesses here in Ontario is a journey we are so grateful to be experiencing and learning alongside our friends Natalie and Adrian of Mind Your Own and The Coopers.
We have joined together to offer a package of free services including photography, graphic design and a guest feature promotion on the Mind Your Own Life podcast, to amplify, celebrate and highlight an Ontario-based Black or Indigenous-owned business, brand or influencer each month.
20% of our preset sales are also donated towards the honorarium of our initiative to celebrate Black + Indigenous owned businesses in Ontario, Canada as well as various anti-racism organizations in Canada + The US.
It is important that we all do the work to make our spaces inclusive, tolerant and a safe place that represents the diversity of our world. You can learn more and nominate a business you love at www.hobib.ca.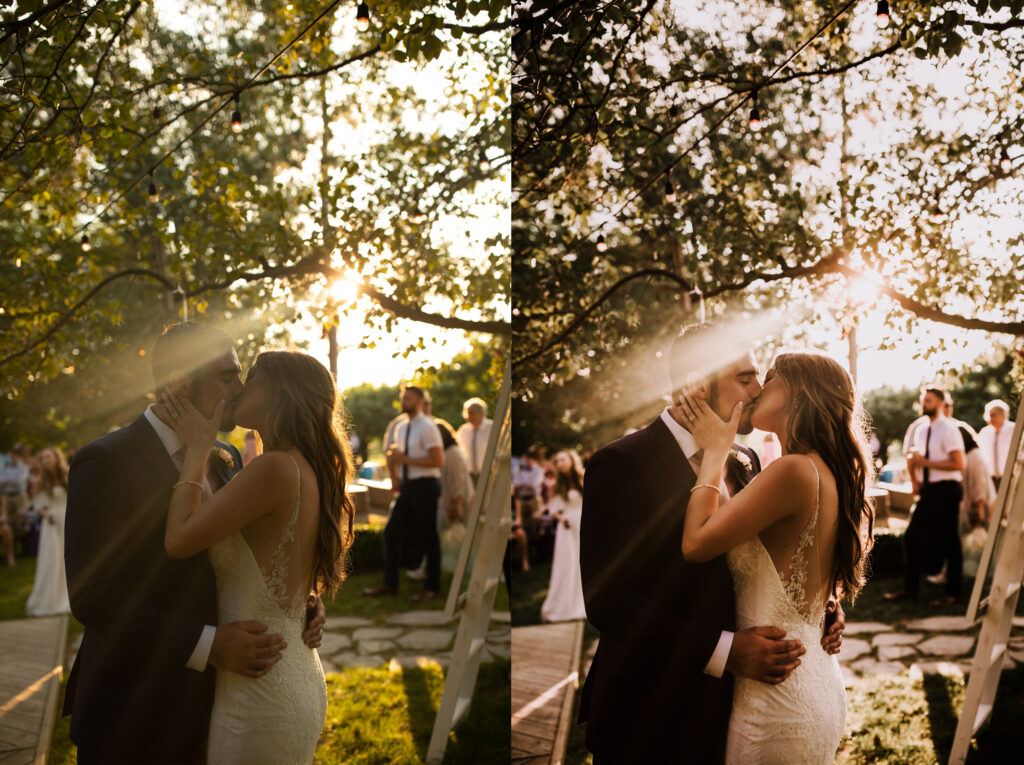 What is the best piece of advice you received when starting your business? What advice would you give to aspiring photographers and entrepreneurs?
We received truly great advice when we started our business. We feel one of the most important factors in starting our business was the support we gave to one another. We have both always been passionate about making our individual dreams a dream we share together.
The best piece of advice we received when starting our business was to be a team and support each other's role in this journey. One of the greatest pieces of advice we received was from Ally's Dad. He told us to love what we do and if we wanted to create a sustainable photography business, we had to take the risk to be able to give all of our passion and effort towards growing our art and business. This meant quitting our full-time positions and making photography and our passion priority.
Coming from entrepreneurial families, we had an overwhelming amount of support. It was through our families that we learned that being self-employed is a very emotional journey. Our community of family is what helps us navigate the challenges.
Being an entrepreneur is a self-discovery journey and we feel very fortunate to have received so much love and support. The advice we would give to aspiring photographers and entrepreneurs is to know your "why".
Know your why, connect with your why and never lose touch with your why. If your why changes, your business should adapt with it. Never be afraid of change. Love what you do. Passion and intention is authentic, and if we authentically love what we do, what a gift it is to experience and share with others.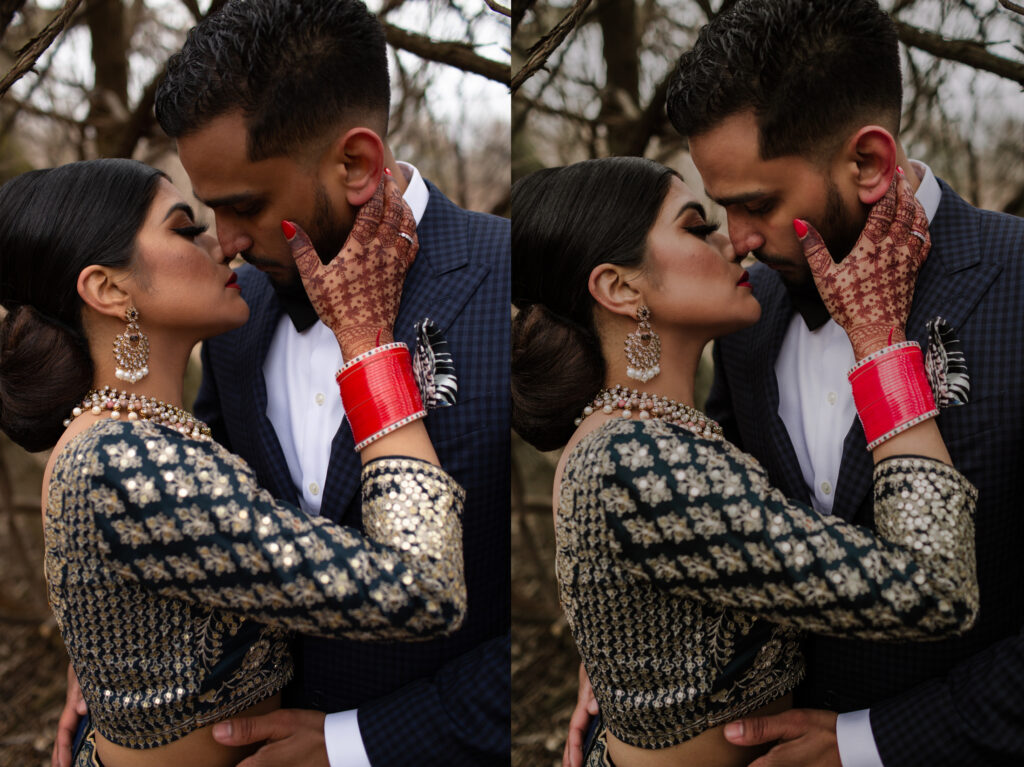 Rapid Fire Questions:
1. Favourite northern city/town
Killarney and Little Current.
2. Is it a 'camp' or a 'cottage'?
Camp.
3. Favourite Northern Ontario outdoor area to explore?
Killarney, the North Channel and Georgian Bay (we're big water people!)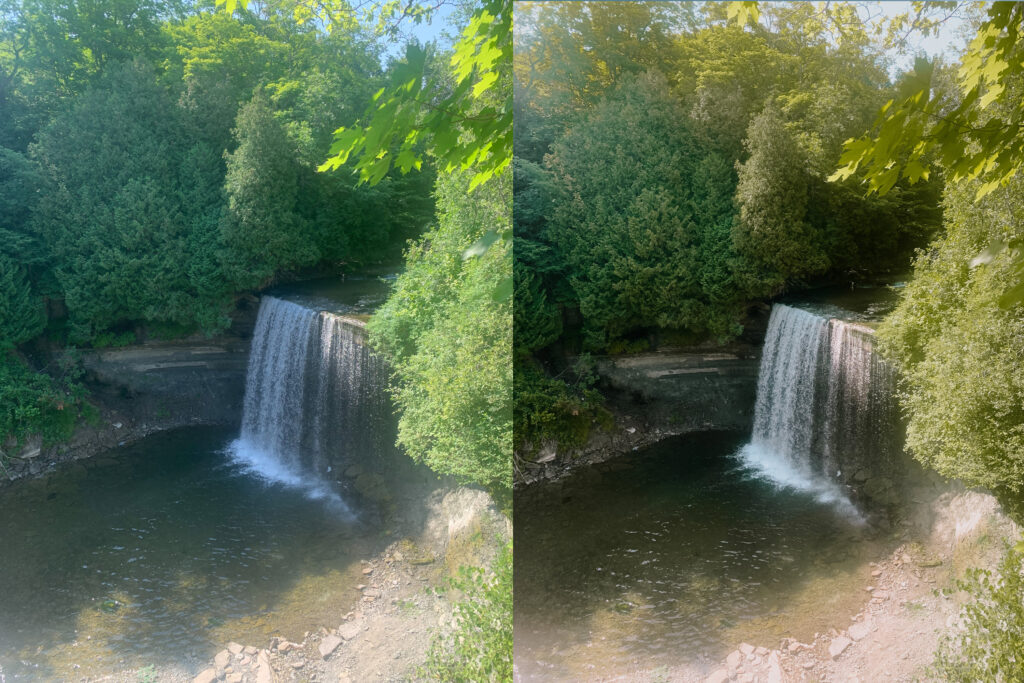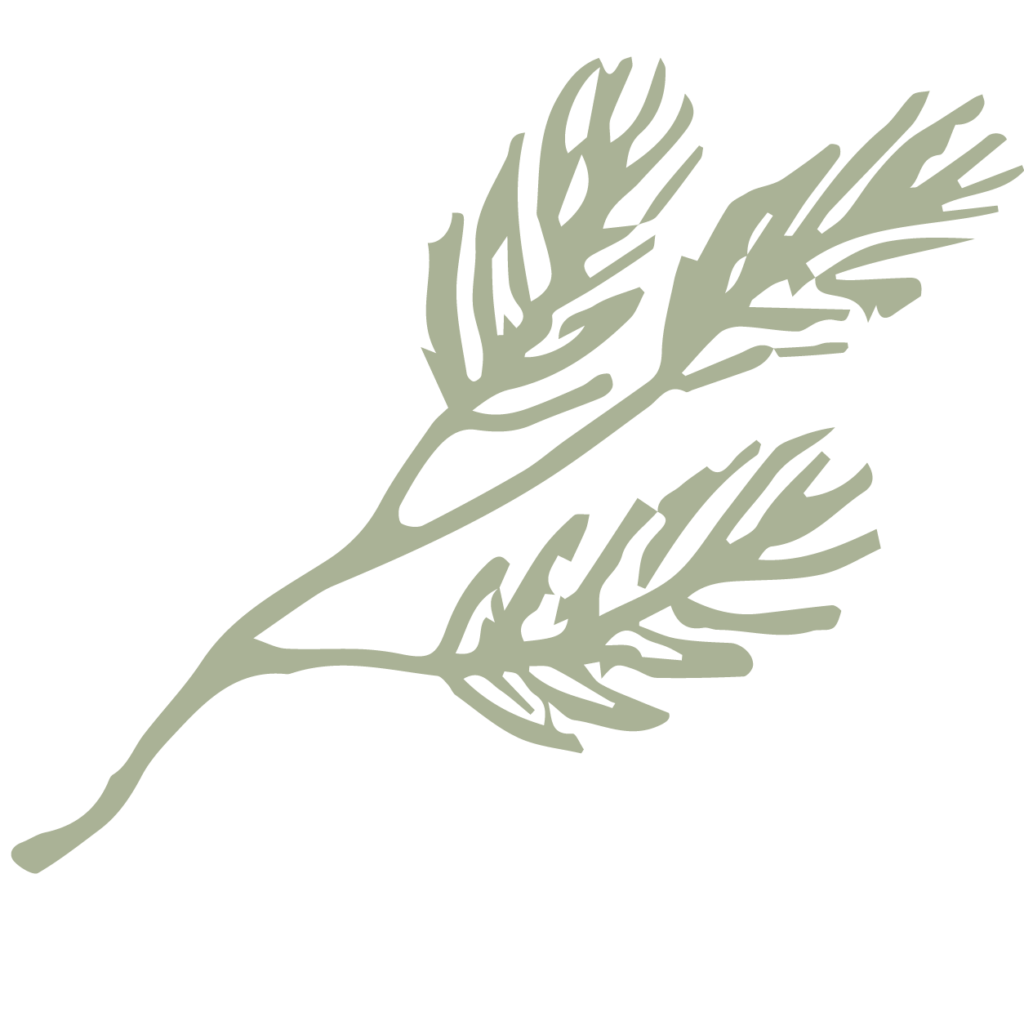 Special Offer!
Get your hands on the newly launched Ally & Nicholas Light + Love Desktop + Mobile Presets. Head to their website and use the code NHH10 at check out for 10% off your purchase!
Follow Ally + Nicholas:
Ally + Nicholas Photography Website
Ally + Nicholas Photography on Instagram
Ally + Nicholas Light + Love Presets on Instagram
Ally + Nicholas Photography on Facebook
Do you know of an amazing Northerner who is pursuing their dreams, creating a meaningful life and truly shining in the North? Let us know!
In celebrating the people, places and positives that set the North apart our editors naturally review products and make recommendations. If you make a purchase by clicking one of our links, we may earn a small share of the revenue. This will help subsidize the copious amounts of coffee and tea we go through while creating Northern-inspired content. Trust that any compensation received will never influence Northern Heart + Home. We only feature items we love and think you will too!