It's no secret that all events, holidays and occasions have looked a little different this year. As the weather cools and the leaves begin to fall, we are looking to October 31st and how we can make Halloween feel special, spooky and safe — COVID-style.
To help celebrate the season of scare, we've rounded up some SPOOKtacular northern vendors who are making super cool, creative and creepy Halloween items.
So share a scare, send a spook and celebrate in style with items made in the North that can be shopped from anywhere. Support local and make this Halloween special in it's own way! And if you are looking for further inspiration, try our past posts on Six Simple Costumes You Already Have at Home, Easy Outdoor Updates or even how to Turn Leftover Pumpkins into Tasty Treats. Happy Haunting!


Support Northern Vendors + Have a SPOOKtacular Halloween!
SimpleLuxuriesDesign, located in Sudbury, creates handmade items for babies and women. These headbands, bibs and bandanas are sure to put anyone in the Halloween spirit!
Reviews: "So well made and soft! Thank you so much again for selling me your last one! I LOVE it!!! Wonderful communication and amazingly fast international shipping!!! ❤️".
Delivery: 1 business day within Canada, with free delivery.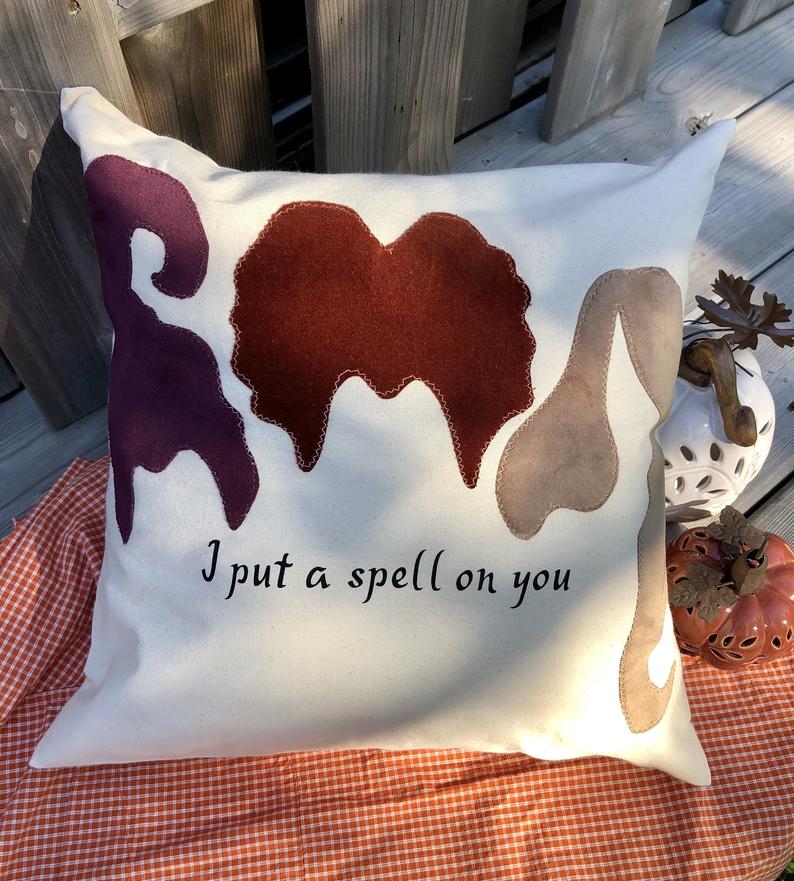 North Bay's LaverlyLounge is stocked with creations to help you celebrate the season of spooks in style. Think Boo-tiful hand-knit beanies, festive face masks and even throw pillows for the home!
From the shop: I put a spell on you, and now you're mine! Decorate for Halloween with the Sanderson sisters with this fun Hocus Pocus inspired pillow cover!
This 16 x 16 pillow cover is made with a light cotton fabric and sewn together with an envelope enclosure for easy removal of cover. The witch heads are hand cut from velvet fabric, applied to the pillow cover using a heat transfer technique and secured with a zigzag stitch. The pillow cover is available with or without the iron-on text.
Delivery: Ready to dispatch in 1-3 business days with FREE shipping.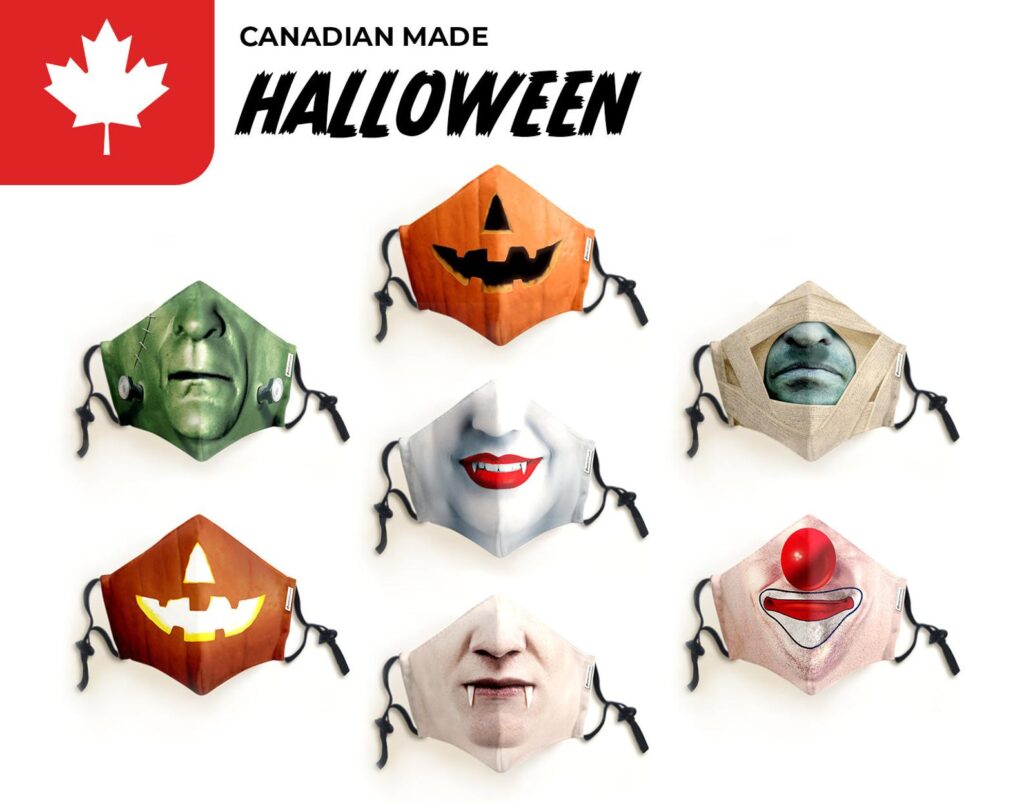 Ontario-based Maskcott is making reusable, washable and cotton masks that sport spooky designs from Frankenstein to Count Drakula. Available in size small (age 2 – 7), medium and large, these Halloween-themed masks can be worn anywhere, from school or work to the grocery store.
From the shop:
Hi! I'm Steve Thomson, president of our newest project: Maskcott.
I began working with my father right out of college in 1991 at our family business Dynamic Displays Fabulous Inflatables. Dynamic Displays creates giant inflatable balloons for festivals, parades, and events worldwide. Since all large gatherings are cancelled around the world, we are now putting out sewing expertise and professional equipment to good use: making fun, high-quality, and creative face masks.
Delivery: ready to dispatch in 1-2 weeks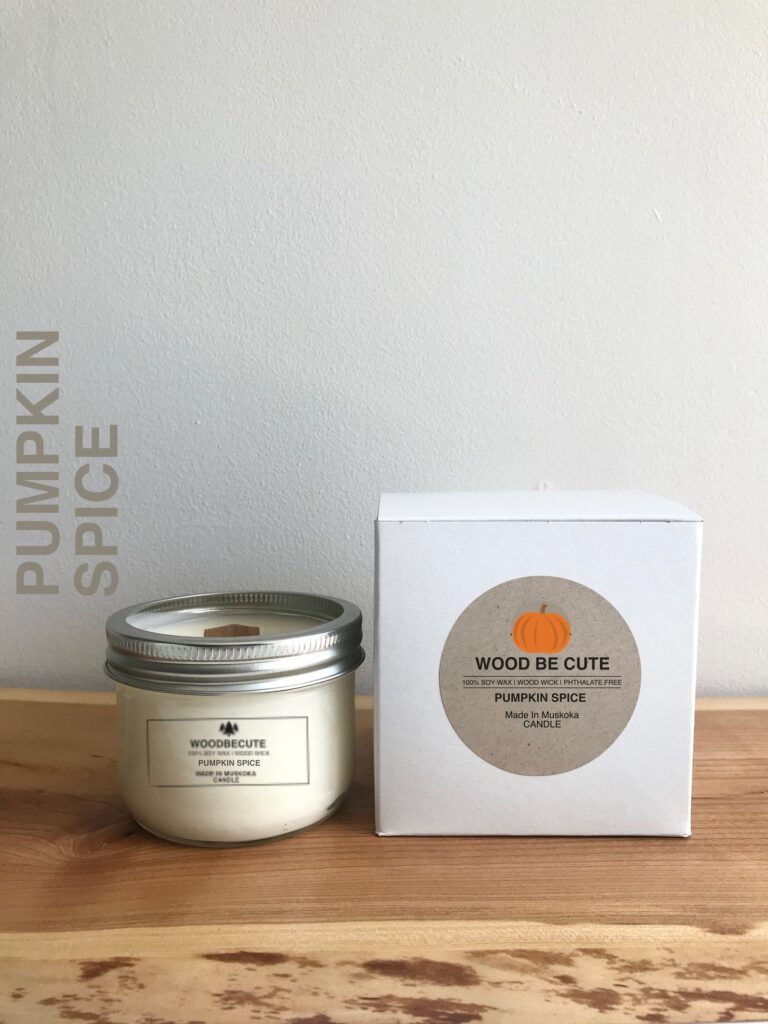 With scrumptious scents like pumpkin spice, applewood and vanilla firewood, Muskoka-made soy candles and melts from WoodBeCuteCanada will have your house smelling ghoulishly delicious!
From the shop: Fill your home with falls signature scent; the smell of a freshly baked pumpkin pie coming out of the oven with a dash of cinnamon and nutmeg with this hand poured 100% soy wax candle. Listen to the crackling sound of a fireplace when the wood wick is lit.
Delivery: ready to dispatch in 3 – 5 days.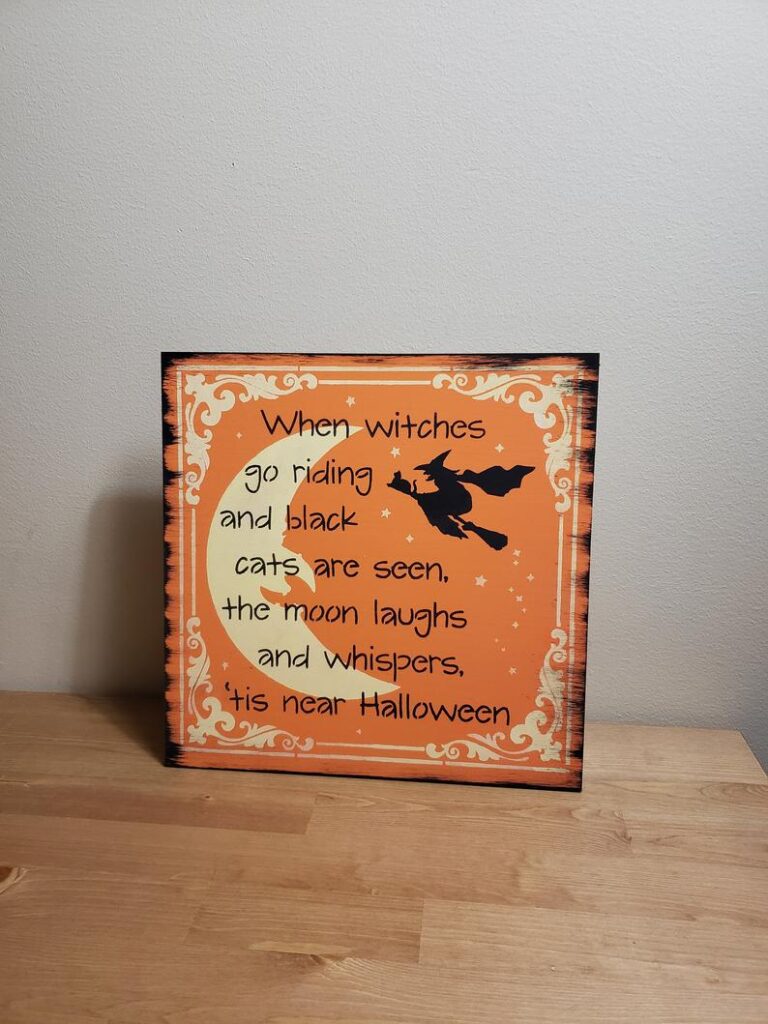 Thunder Bay's Twigz and Daisies has signs for every occasion but their Halloween section is stocked with an impressive array of signs that range from sweet to spooky! Bonus: They also accept custom orders!
Customer Review: "Such great quality! Looks even better than pictured. Would highly recommend her work."
Delivery: Ready to dispatch in 3-5 business days. Shipping varies per item.
6. Get into the 'Spirit' with Ghostly Earrings
Muskoka based seller, TheCreativeGals makes handcrafted jewellery and yarn creations that will have you accessorized and ready for Halloween.
Customer Review: "These earrings are very well made it looks beautiful and doesn't look cheap. I'm very happy with my purchase. The packaging is neat and delivery is timely."
Delivery: Ready for dispatch in 1 day, free delivery.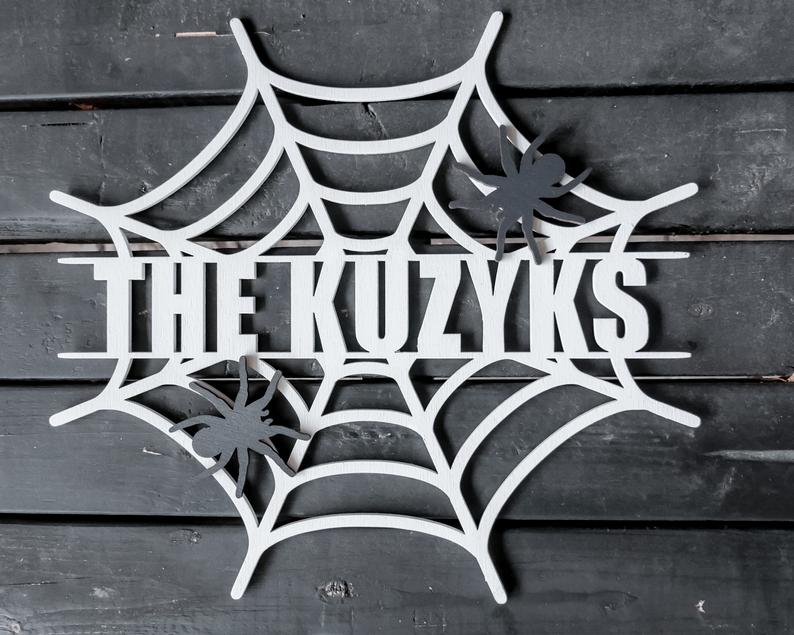 Sudbury based shop Fourth Avenue Designs creates modern, rustic farmhouse-inspired decor which includes custom made signs, engravings and laser-cut wood creations. We love this personalized insert that can turn a fall wreath into a Halloween statement.
From the shop owner: Each piece of wood is hand selected, cut and painted by us! All signs are made with real wood, so your signs may have perfect imperfections such as knots, nicks, small cracks and holes. Since these signs are 100% handmade, no two signs will be the exact same as each piece of wood has it's own character and takes to stains differently.
Delivery: Dispatch times vary depending on the piece (from 1 – 2 weeks), with FREE shipping in Canada on smaller items, signs are extra.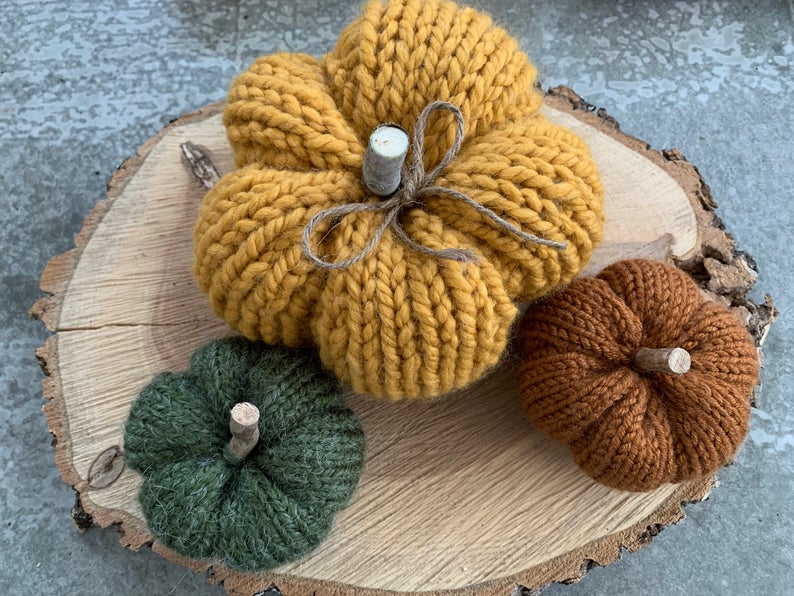 Northern-Ontario based The Needle Queen RN has a cornucopia of cute and cozy pumpkins made to order. These are the perfect piece to take you from Halloween until the last leaves fall. Select your sizes, colours, and patterns, then top them with a spruce or birch twig!
Delivery: Dispatch 1 – 2 weeks, cost to deliver $15
Looking for even more Halloween inspiration? Check out the Etsy Halloween Guide!
How are you making this Halloween special? Drop us a note, we'd love to hear from you!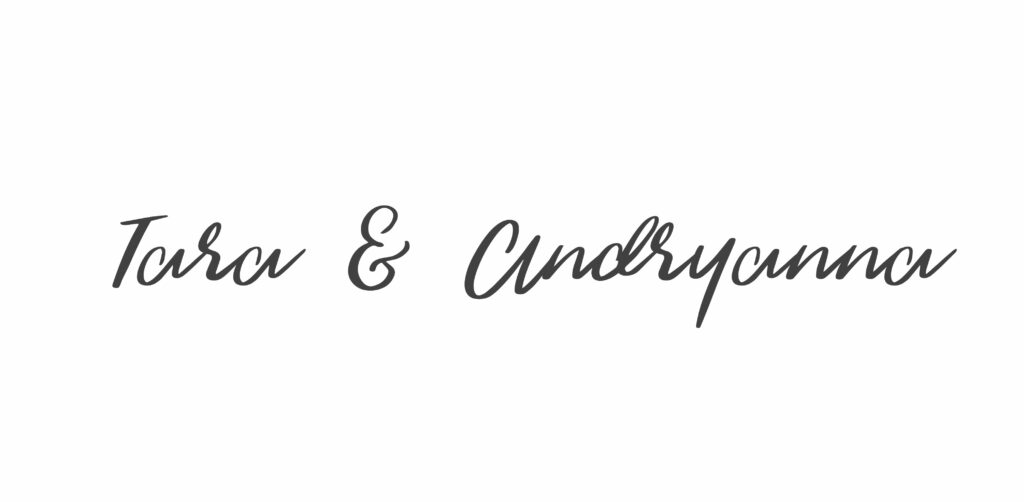 In celebrating the people, places and positives that set the North apart our editors naturally review products and make recommendations. If you make a purchase by clicking one of our links, we may earn a small share of the revenue. This will help subsidize the copious amounts of coffee and tea we go through while creating Northern-inspired content. Trust that any compensation received will never influence Northern Heart + Home. We only feature items we love and think you will too!