From your foodie friend to the wellness-minded man on your list, here's our guide to finding the best gifts this year!
In our quest to promote the people, places and positives that set the North apart, we have been extremely fortunate to meet, interview and research businesses throughout the North and beyond. In this guide, we've included some of our fav' local businesses along with our top picks for everyone on your list.
Help support small businesses while sending festive cheer to your friends and family everywhere. You can shop these in-person or online; for pick up or delivery. Some can even be shipped throughout Ontario, across Canada and to the US where noted. Don't delay — to ensure your gifts arrive on time, order today!
Looking for more ideas? Check out our All Northern Gift Guide featuring handcrafted gifts made in the North. Or discover the true spirit of the season with 5 Ways to Give Back This Holiday Season.
Gifts for the Mind, Body & Soul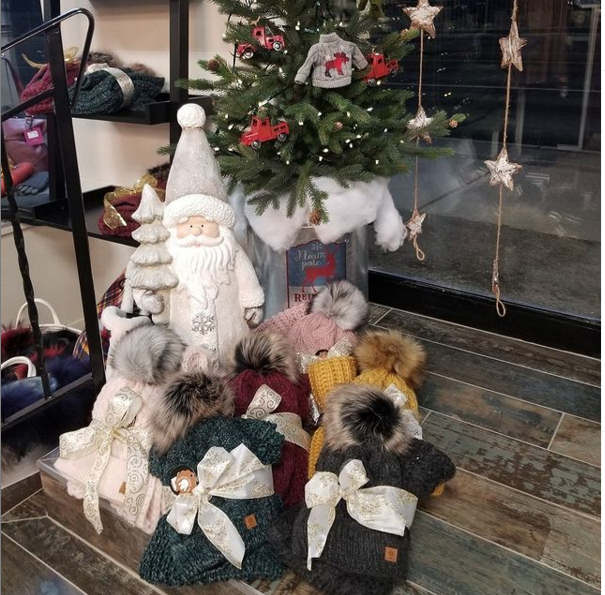 Soothing spa options for the wellness-minded, stylish accessories for the trendsetter, and self-care products may just be what Santa ordered! Warm their hearts with these thoughtful gifts:
Andryanna's Pick: We were introduced to Beautycounter earlier this year and were immediately taken with their clean approach to skin care. After trying the Overnight Resurfacing Peel, I was hooked. It makes my skin glow! I 100% recommend to anyone who loves skin care and is looking for a brighter, healthier looking, renewed complexion. Get 10% off your first purchase when you click through!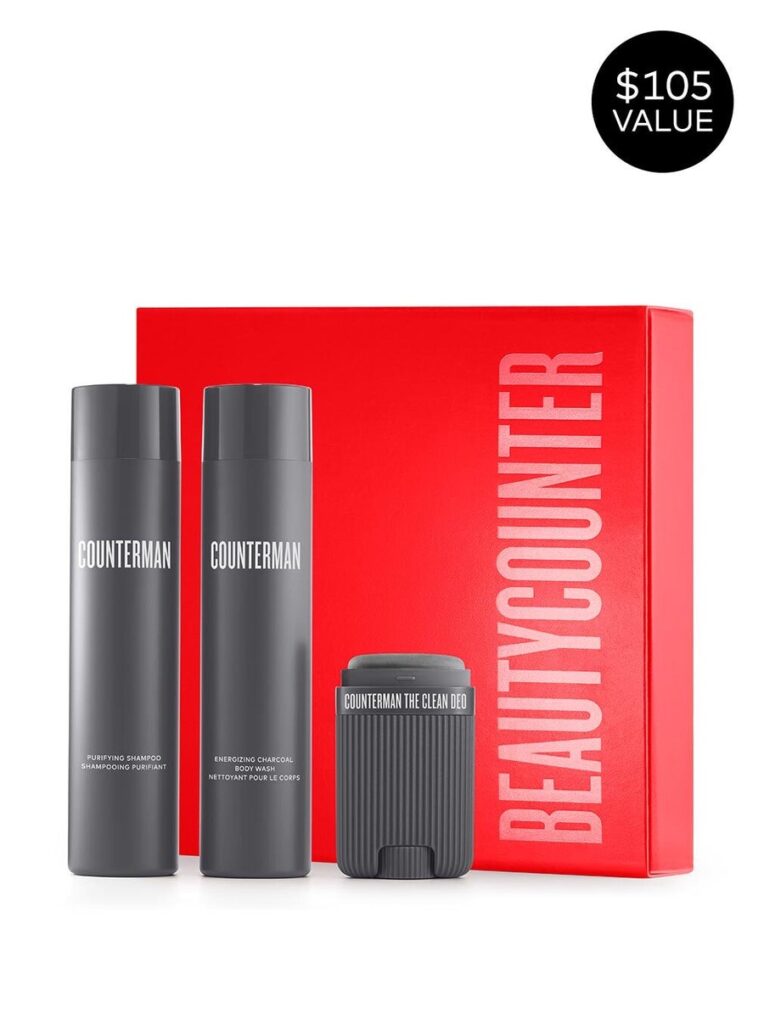 Tara's Pick: Your 10% off savings can be used for anything on the Beautycounter site so it's a great time to grab gifts for everyone on your list including the special men in your life. Bonus: they can be shipped anywhere in Canada or the US! The men's section is stocked with full size favourites but we are loving the The Counterman Fresh Essentials kit this holiday. It provides a great opportunity to gift 3 products for under $75 that have a value of $105.
Finds for the Foodie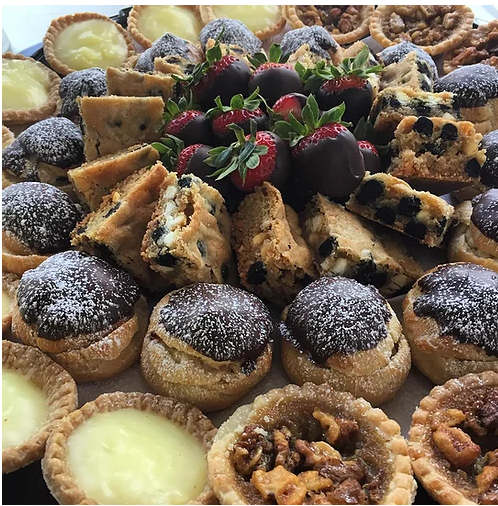 Add merry to the menu with these foodie finds from across the North! Surprise someone special with culinary creations that have been carefully curated to bring the freshest and finest ingredients the North has to offer.
Northern H+H Pick: We are big fans of North Bay's Chuck & Wood! We had the pleasure of interviewing its owner, Terry, and learn more about his process for creating the most beautiful hand-crafted boards, furniture and lifestyle products (post here!). If you know someone who may like to indulge in a glass of wine and charcuterie platter on weekends, be sure to check out the amazing selection of live edge breadstick, charcuterie and cutting boards from Chuck & Wood. Custom engraving available too! Even take it a step further with selection of favourites from Bay Board Charcuterie or LaFromagerie!
For the Beer-Drinker, Wine Lover or Cocktail Connoisseur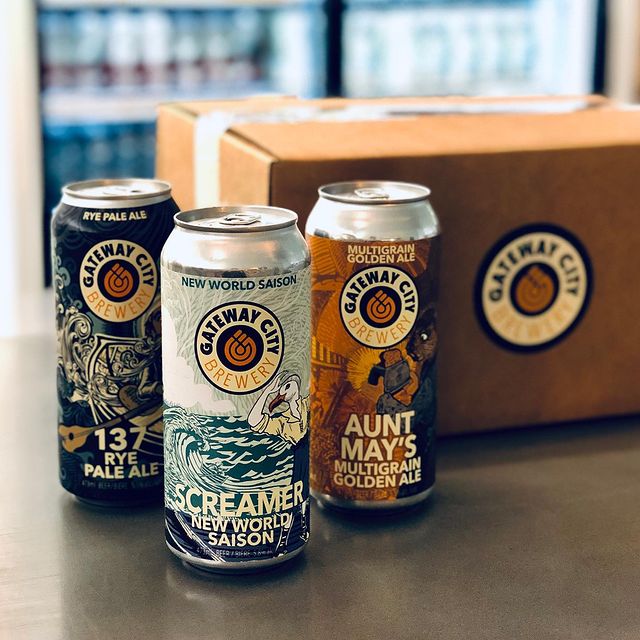 Cheers to making spirits bright! Whether you will be toasting the holidays in person or virtually this year, you can gift friends and family with beers, wines and cocktails from the North. Pick these options up locally or ship them where noted:
Northern H+H Pick: It's no secret that we love supporting local businesses! Cute cocktail kits like the "Drink Local" pictured above from Crosscut Distillery make gift giving simple. Check out their other festive favourites like the Frisky Sour or Season for Trees!
Gifts that Give Back
Give to those in need while gifting! If you are making your list and checking it twice, consider purchasing presents that give back to those in need in our communities. The proceeds from the sale of these products support community organizations that need it the most: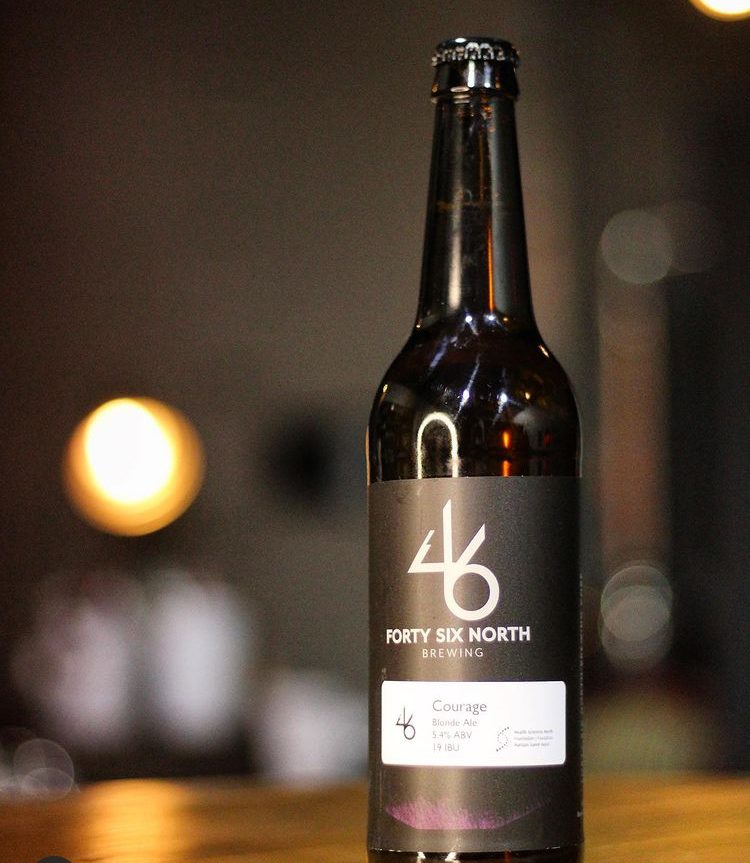 Northern H+H Pick: 46 North Brewing Company has debuted "Courage". This entire batch was created for the HSN Foundation and all proceeds will be donated until the last drop is poured. The goal is raise as much money as possible to help buy a much needed MRI machine. Support the cause by buying a bottle at Forty Six North along with these other local restaurants: Crosscut Distillery, Hardrock 42 Gastropub, Ripe Ripe Restaurant, M.I.C Made in Canada Eatery, The Laughing Buddha, Tony V's, and Verdicchio Restorante.
For the Fierce Female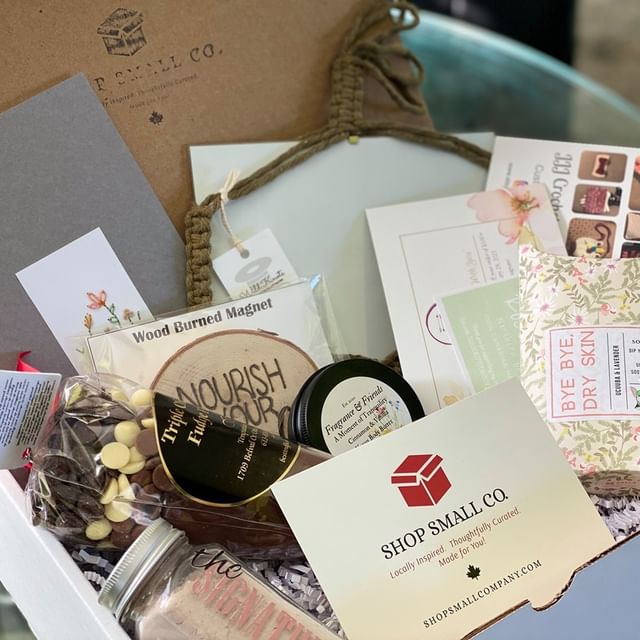 Whether a goal-getter, boss babe, or super mom, these are the perfect gifts for the woman who does it all!
Andryanna's Pick: If you're shopping for someone who loves self-help and is looking to crush goals in 2021, the latest from New York Times bestselling author Jen Sincero is an absolute must-have! I love all of the books in the 'You Are A Badass' series because Sincero tells it like it is and helps you digest all the big manifestation concepts in a hilarious way. Badass Habits gets to the core of transformation: habits–breaking, making, understanding, and sticking with them like you've never stuck before.
Northern H+H Pick: My Baby's First Love was released earlier this year by Sudbury author, Lauren Perry and Sudbury illustrator, Brittney Smith. This beautiful story "celebrates the universal bond of family and shows love can be presented in the most unexpected ways". It's also "a true reminder that parents' courageous efforts do not go unnoticed". All parents and guardians will love reading each and every word, while little ones will adore the beautiful images on each page!
How are you spending the Holidays? Drop us a note, we'd love to hear from you! Sending lots of love for a healthy and happy Holiday Season!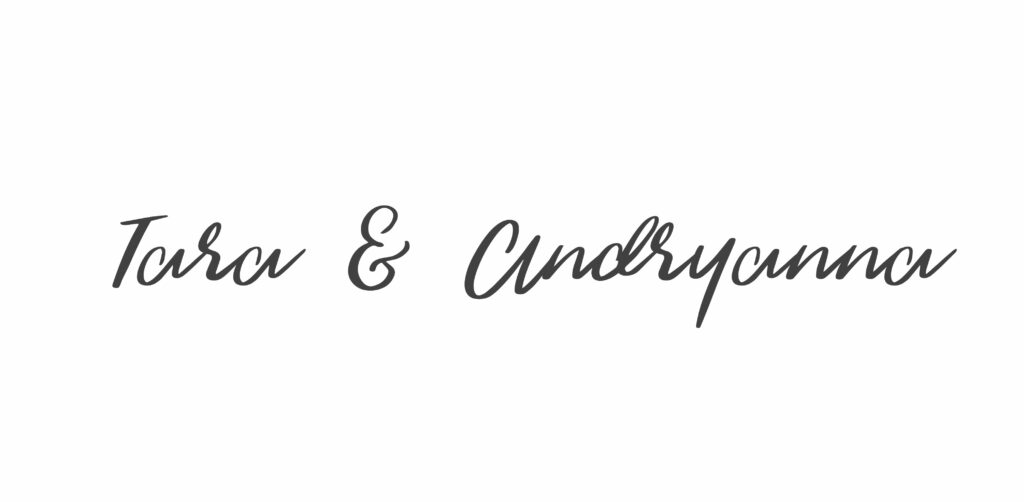 In celebrating the people, places and positives that set the North apart our editors naturally review products and make recommendations. If you make a purchase by clicking one of our links, we may earn a small share of the revenue. This will help subsidize the copious amounts of coffee and tea we go through while creating Northern-inspired content. Trust that any compensation received will never influence Northern Heart +  Home. We only feature items we love and think you will too!