The Northern Hand: this interview series recognizes local artists, vendors and businesses with outstanding handmade offerings. Each profile showcases and highlights unique products that can be found right here, in the North.
Guilty Pleasures is one of Sudbury's best bakeries. It's no surprise that its Bakeshop Boss + Cupcake Connoisseur, Justine Martin, was selected to compete on Food Network Canada's hit show, The Big Bake. We're big fans and had to reach out to Justine for the inside scoop on what the experience was like.
And if you love sweet treats as much as we do, be sure to scroll down to learn more about the contest Justine's holding. Hint: You could WIN a miniature version of the cake made on the show!
You can also learn more about Guilty Pleasures and Justine by checking out our past Northern Hand Q+A here.
Food Network Canada Features Northern Bakery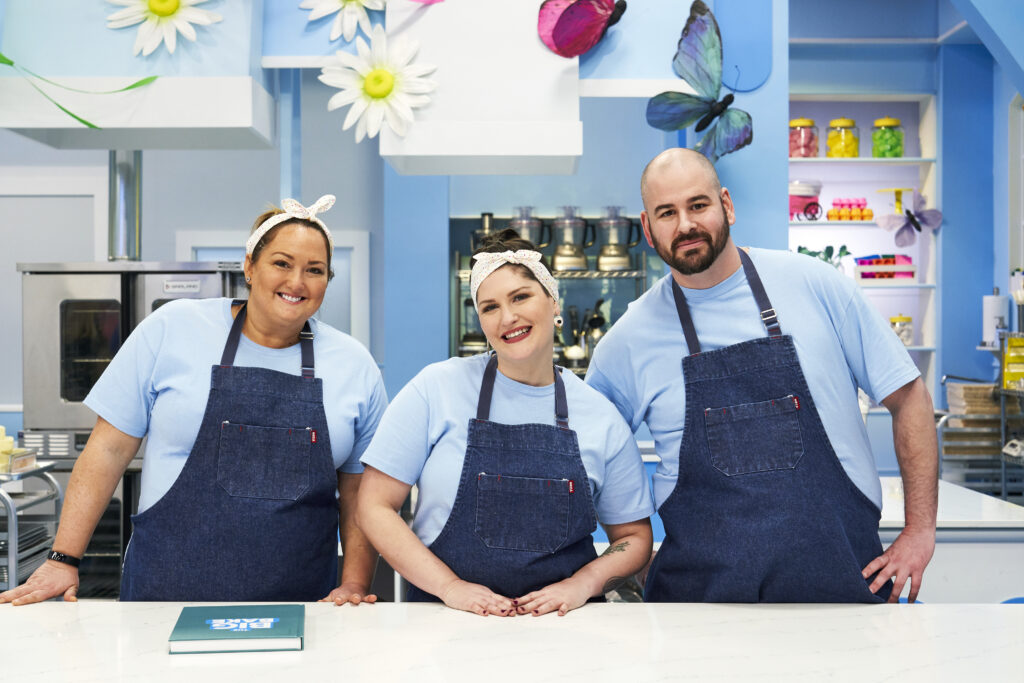 Where did the idea to apply for Food Network's The Big Bake come from?
Ironically, the day after the Ontario Wedding Awards, where I was named 2020 Cake Designer of the Year, I received an email from a casting director, who came across our work online, prompting me to apply for the show! I immediately asked my friend Jen Barney if she would want to be on our team and as soon as she said yes, I started the application process!

How did you find out that you were going to be competing on the show?
A couple weeks after completing our application, we did a Skype call between myself, Rob, Jen and the casting director. Another week later and we were told we'd successfully made it through the process and were cast to film in July or August! Then … the pandemic hit and our film date was pushed back to January.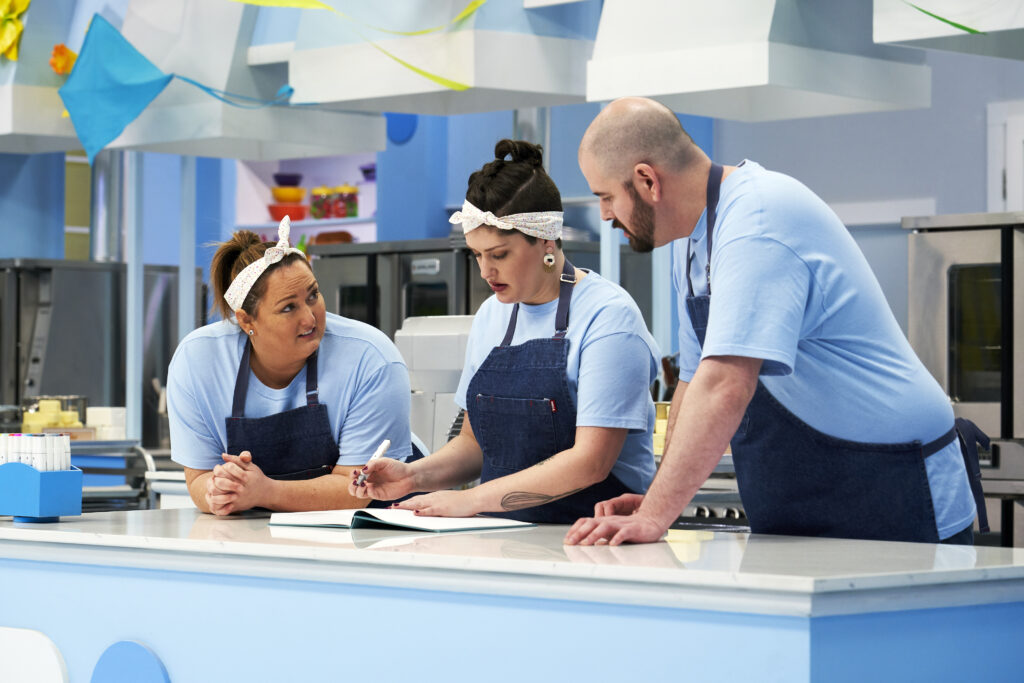 What was the show experience like?
Well, there's only so much I'm legally allowed to discuss about the show LOL.

But, the experience overall was a lot of fun and a LOT of work. We were on set for 21 hours on our film day and my toenails are STILL bruised after standing for so long… But, honestly, I wouldn't change a thing! In real life work, I am an anxious, quick-trigger person. When I compete, on the other hand, I am an entirely different person. I operate at a baseline level that is far more calm than my regular demeanour. I don't have a lot of opportunities to see myself this way in day-to-day life, so I adore competing!

I am beyond happy with our cake and so proud of the work that our team put out.

You're running a fun contest for a chance to win a recreation of the top tier of the cake created on The Big Bake. Tell us how to enter.
Didn't get in on The Big Bake Blind Cake but want a chance to taste our bake for the show? Create a gif or meme of Justine or Rob using footage from the show and post to Instagram, Facebook or TikTok with the tags @gpbakeshop and #GPbigbake. Our favourite local submission will receive a 4-inch tasting cake and ultimate bragging rights!⁠ Contest closes April 18th, 2021.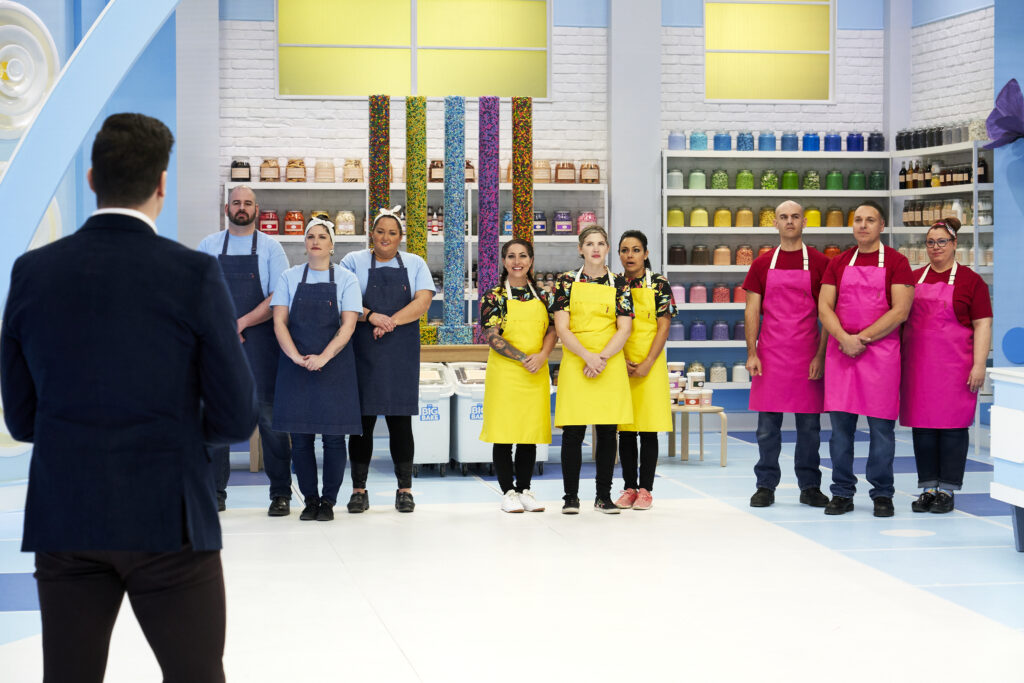 How can we tune in to watch a replay if we missed the episode on April 6?
You can stream directly on Food Network Canada, on STACKTV (via Amazon Prime Video), or on the GlobalTV App.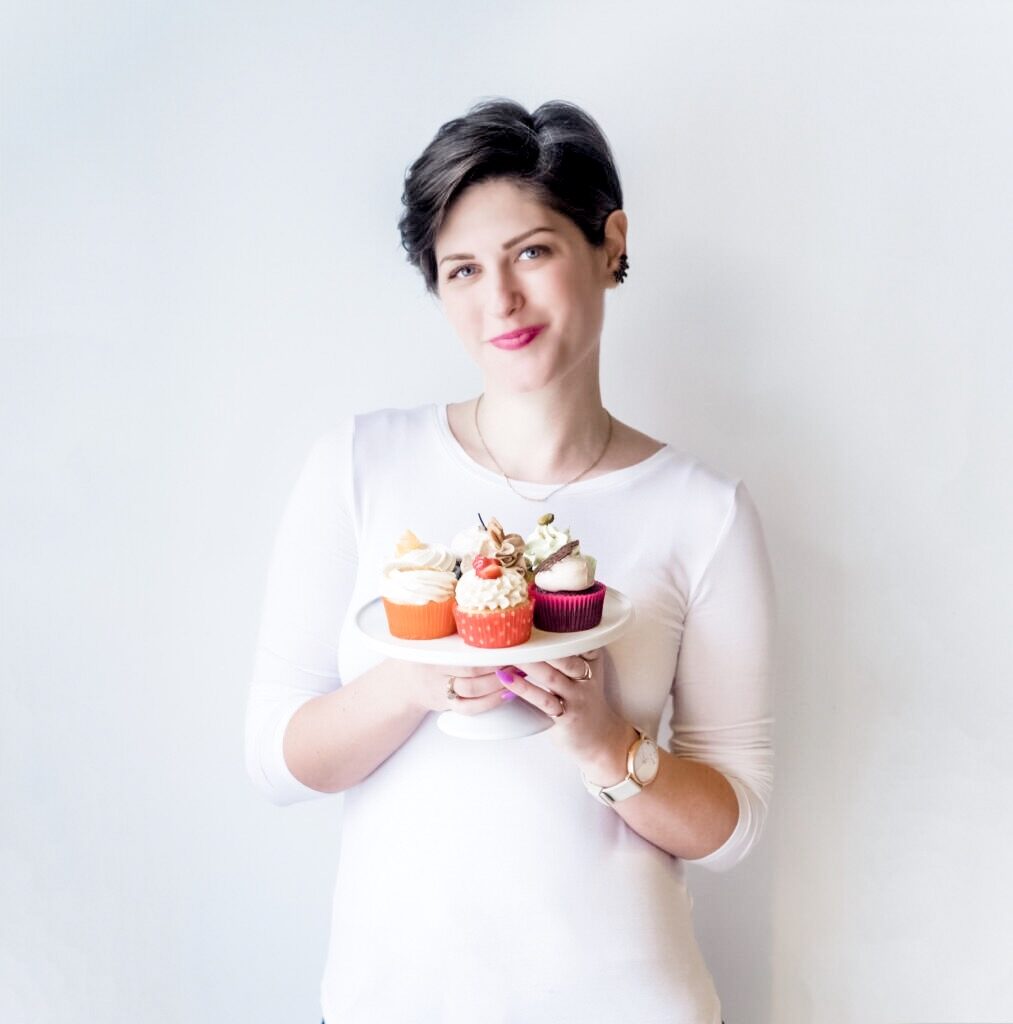 You've closed the Guilty Pleasures storefront. Where can we purchase your bake goods?
We have closed our public facing storefront and don't currently have plans to reopen a storefront. That being said, our new commercial kitchen has just been completed and we're in the process of moving in all our equipment now!
You can continue to directly purchase celebration cakes and cupcakes (with a few days' notice) or complete a custom order request on our website! We also have products in several local Sudbury retailers including Rehan's Your Independent Grocer (Four Corners), Paquette's Your Independent Grocer (Hanmer), Flower Towne (Lasalle) and True North Made (New Sudbury Centre). We will also continue to do preorders for holiday goodies!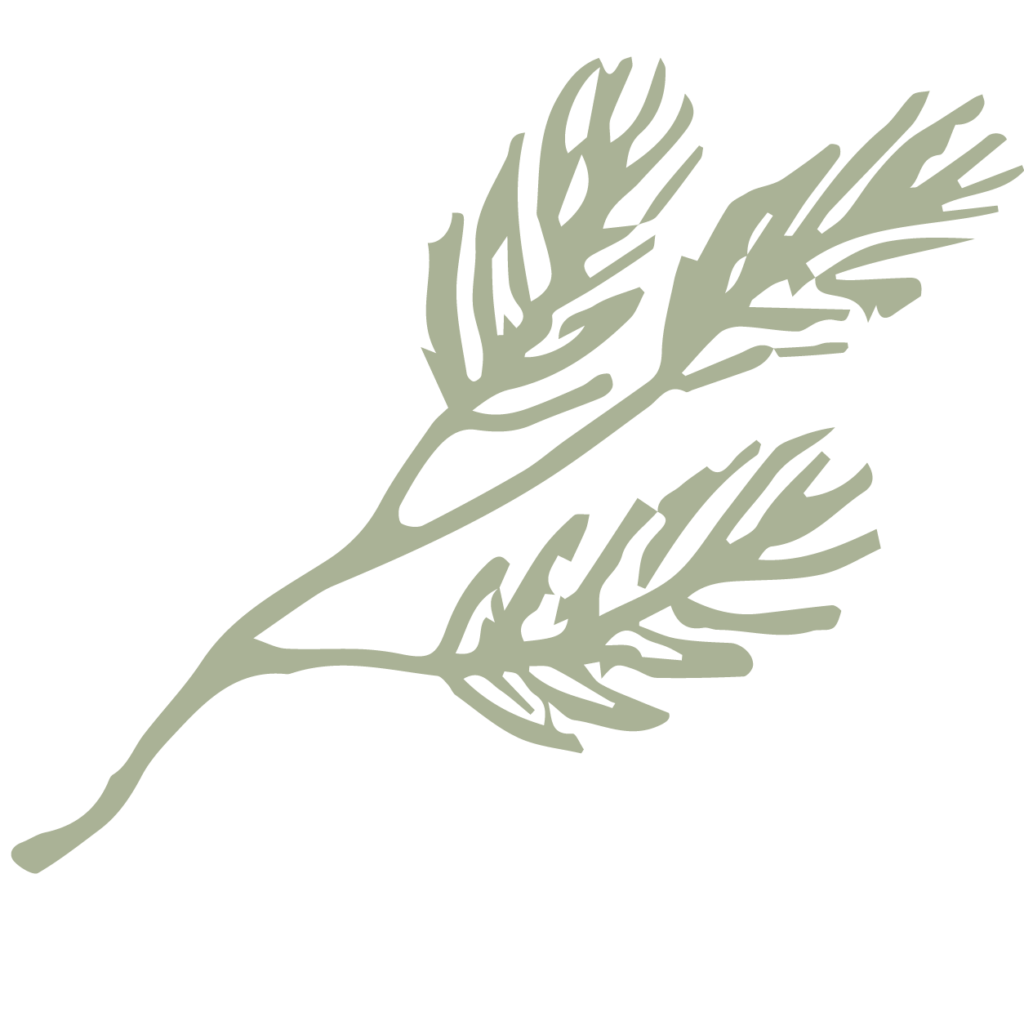 Follow Guilty Pleasures Bakeshop:
Website: gpbakeshopbar.ca
Facebook: facebook.com/gpbakeshop
Instagram: instagram.com/gpbakeshop
Do you know of an amazing Northern artist, vendor or business with outstanding handmade offerings? Let us know!