Northern Heart + Home was designed to celebrate the people, places and positives that set the North apart. The Northern Health category focuses on wellbeing through nutrition, fitness, wellness and healthy lifestyle choices. This Northern Health Q+A features Lexi Dewar of Core Vitality. Here she discusses her background, expertise in women's health and advice for expecting and new parents.
Having a community to connect with and lean on is such an important part of motherhood. As mom's who gave birth during lockdowns, we truly appreciate having one another to discuss all things baby and postpartum.
We were also thrilled to combine friendship and community with northern Ontario beauty and movement thanks to the classes offered by Lexi Dewar of Core Vitality in Sudbury. We had so much fun at our first Stroller Fit class at Kivi Park in the fall of last year and cannot wait to get back to the trails with the Core Vitality group (you can check out our experience here).
As our days in the North get longer and warmer, many of us are eager to be more active and enjoy safe exercise and the great outdoors during our pregnancy or with our little ones. This is where Lexi is here to help!
Read below to learn more about Lexi, the services offered by Core Vitality and the exceptional work she's doing in helping women with their pelvic health and overall wellbeing. And stay tuned on our Instagram and Facebook for a special promotion AND giveaway from Core Vitality!!
The Northern Health Q+A: Lexi Dewar, Core Vitality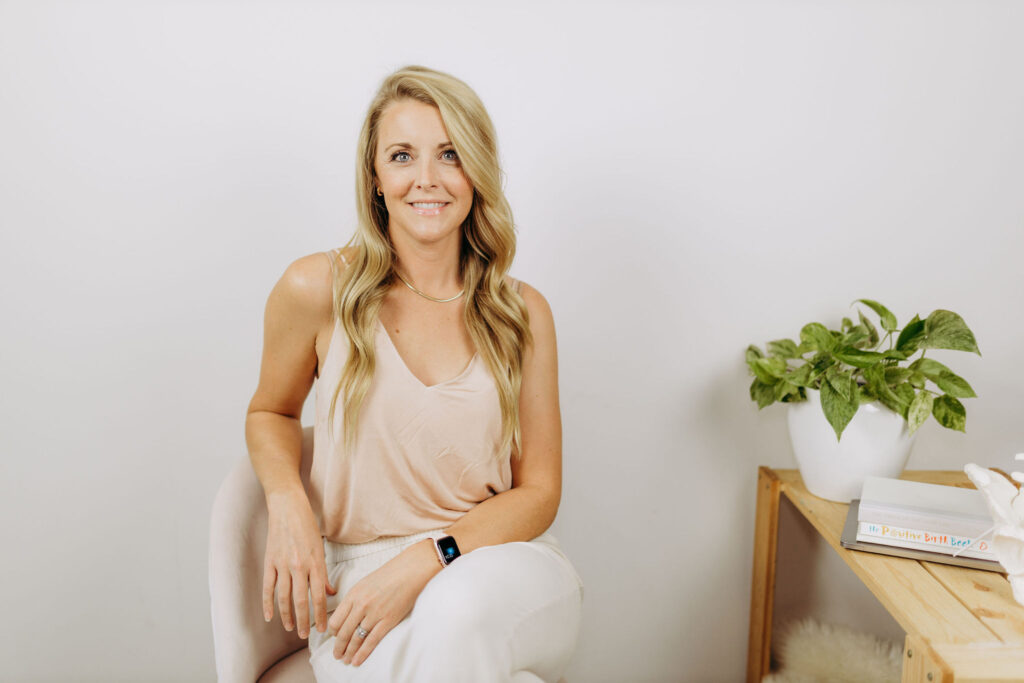 Tell us about yourself and credentials
My name is Lexi Dewar and I am a Women's Health Kinesiologist and a Birth Coach (Doula). I earned my bachelors degree in Sport and Physical Education then became a Registered Kinesiologist. I have worked in various different areas of exercise science such as exercise physiologist, paediatric exercise specialist, medical weight loss professional and with Type II Diabetes. After having my children I realized the importance of good pelvic health. I partnered up with a Pelvic Physiotherapist and we trained in postpartum fitness and core re-training to better serve the North.
I then started up Core Vitality and continued to expand my knowledge on physiology of the core system and the physics of pressure systems within the body. I have since taken courses on breath work, cesarean and perineal scar care, and postpartum myofacial release.
In 2020 I made the decision to train as a Birth Doula. This was one of the most fascinating courses I have ever taken. I am in awe of birth and love teaching birth education, practicing physical birth support and providing evidence based information and emotional support to local families.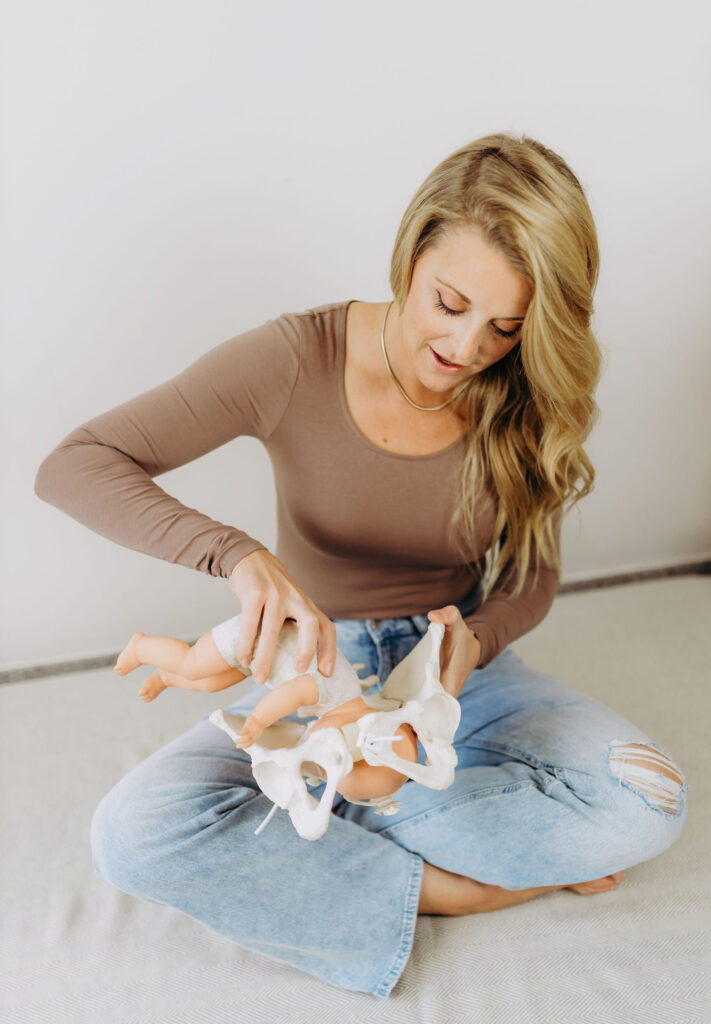 Through your businesses, CoreVitality and Dewla Birth Coaching, you help women through pregnancy, birth and the postpartum period. Tell us why you decided to focus on these areas.
Before having children I was experienced in exercise science and family health and wellness yet my experience having two 10lbs+ babies really opened my eyes to all the physiological changes that takes place in the body. Even as a movement specialist I felt lost in the postpartum period. I thought "If I am feeling lost, I can't imagine what others might be feeling during this period". I saw a need, so I quit my stable job and jumped into entrepreneurship.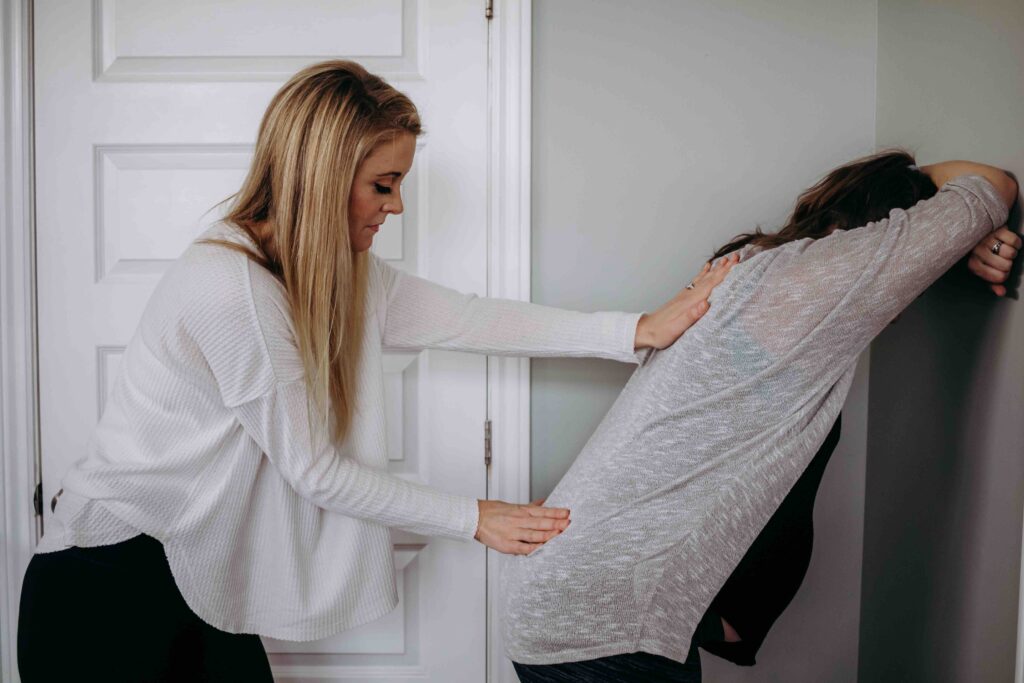 We had a blast at your STROLLER FIT class, tell us how it came to be and the other classes you offer.
I started off by offering my CORE VITALITY program in a group format. It was for mothers only (no babies) and it was fantastic connecting with new mothers and seeing them strengthen their body's and forge friendships but it was limited to mothers who could find childcare coverage. I wanted to create a program that was more accessible to all mothers and their children. I then created STROLLER FIT which was a fantastic success. We had a blast out on the trails, got a great workout in, and the babies were happy to be outside working out with mom. After that MOM FIT was created for the colder months and in order to keep seeing my clients during the pandemic I have started an outdoor Baby Wearing Walking class called WEAR ME WEDNESDAYS. The hikes have been such a great way for us to talk, relax and get outside together.
I also just launched a new class called BUMP FIT for my pregnant clients. It's a fitness and doula class all wrapped into one. I educate and workout all in one hour! It is a 6 week program that starts soon in spring 2022. I also cater to the parent who doesn't want to workout with their kids in tow. My lunchtime CORE class is a perfect core blast for anyone wanting a short but tough workout!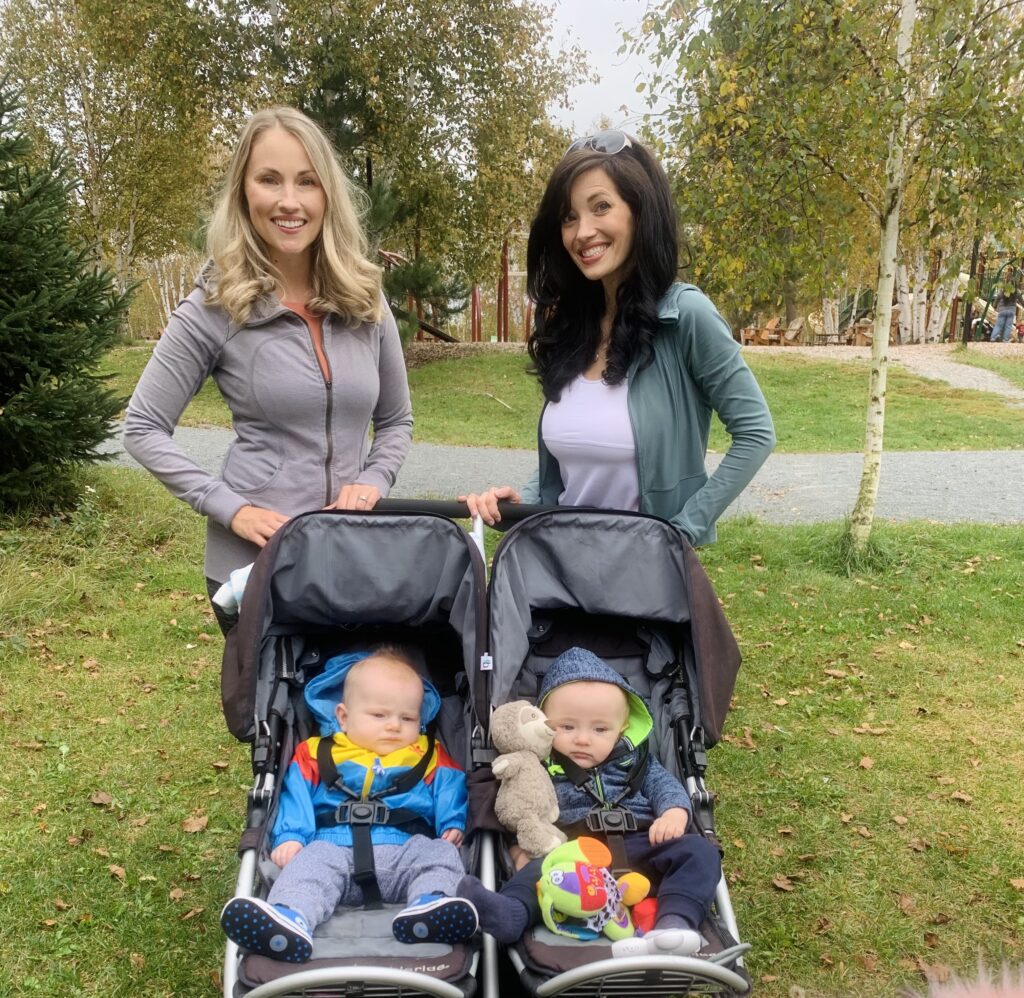 What's the most rewarding part of your career?
Two things come to mind. The first is when I hear from clients who have taken one of my programs and say their core and pelvic floor feel healthier and stronger than before they had kids, and that they promote core and pelvic floor wellness to all of their friends. I love hearing that people are out in the community promoting pelvic health and postpartum wellness. It's a great feeling.
The second is when I see women making lifelong friendships with the people they meet at my classes. The sense of community is strong within my programs and the kindness and support you feel is just what a new mom needs.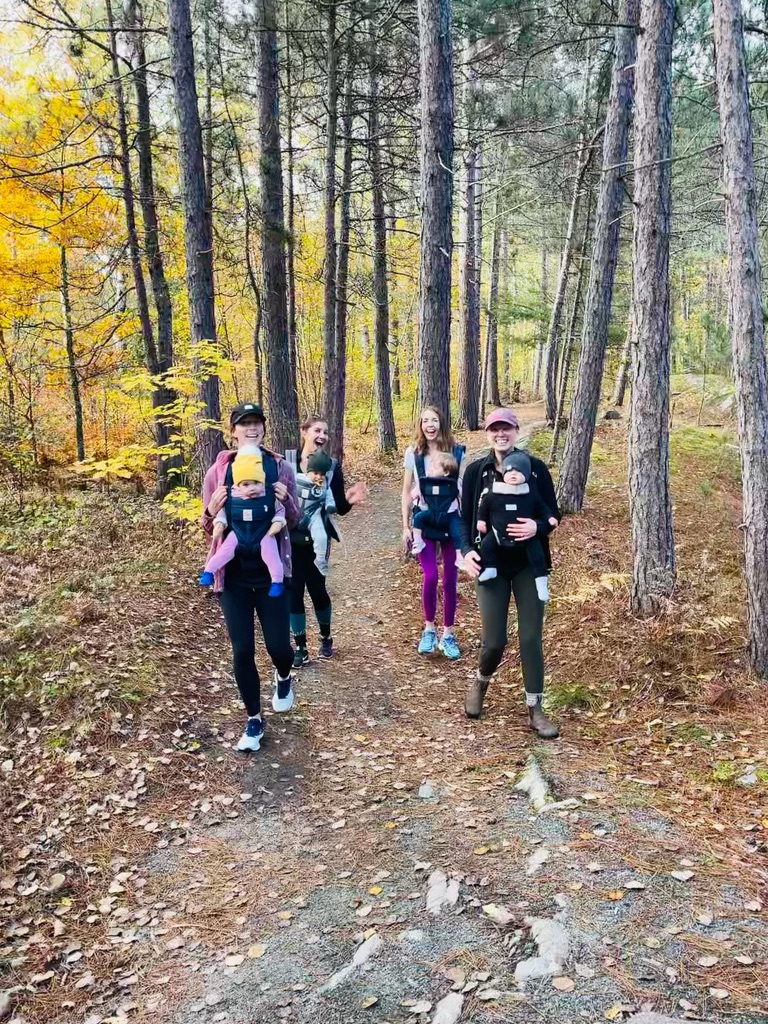 How has the pandemic shaped how you work?
The pandemic changed a lot. Like all of us, I have had to make a lot of changes to how I operate. My Doula services (Dewla Birth Coaching) and indoor classes have been the most affected. When indoor classes are allowed, we are full steam ahead and when they are not allowed, we move to my outdoor formats (Wear Me Wednesdays & STROLLER FIT).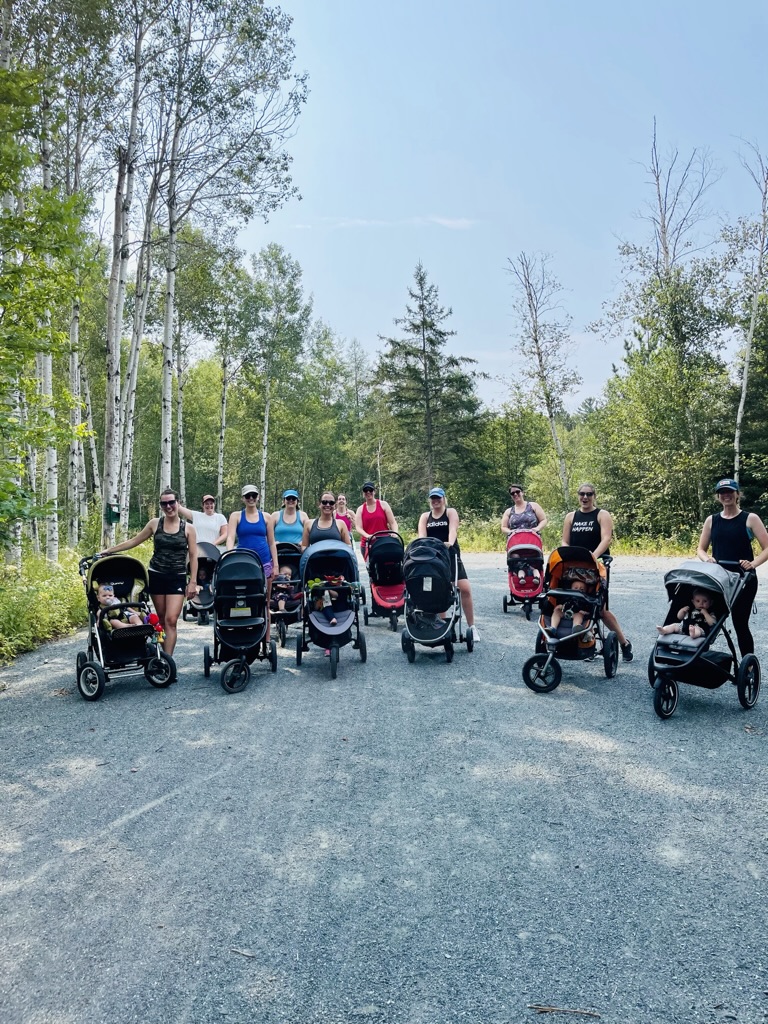 What advice would you give to expecting or new parents?
There are many important points I can bring up, but for the sake of time I have two pieces of advice. One, find a supportive community. Find your people and see them often. Build a network of kind humans to walk along side you through this transformative time. You will need them and they will need you because life with a new baby can feel very isolating. Two, movement is medicine. Moving your body everyday clears your mind and strengthens your body, and a strong body dreams bigger. It dreams bigger for themselves and bigger for their family. My classes are a great way to efficiently combine these two pieces of advice! Yay for you!
For anyone interested in knowing more about my services:
My website is: corevitality.info
Instagram: @core_vitality and @dewla.birthcoach
Facebook: @corevitalitysudbury and @dewla.birthcoach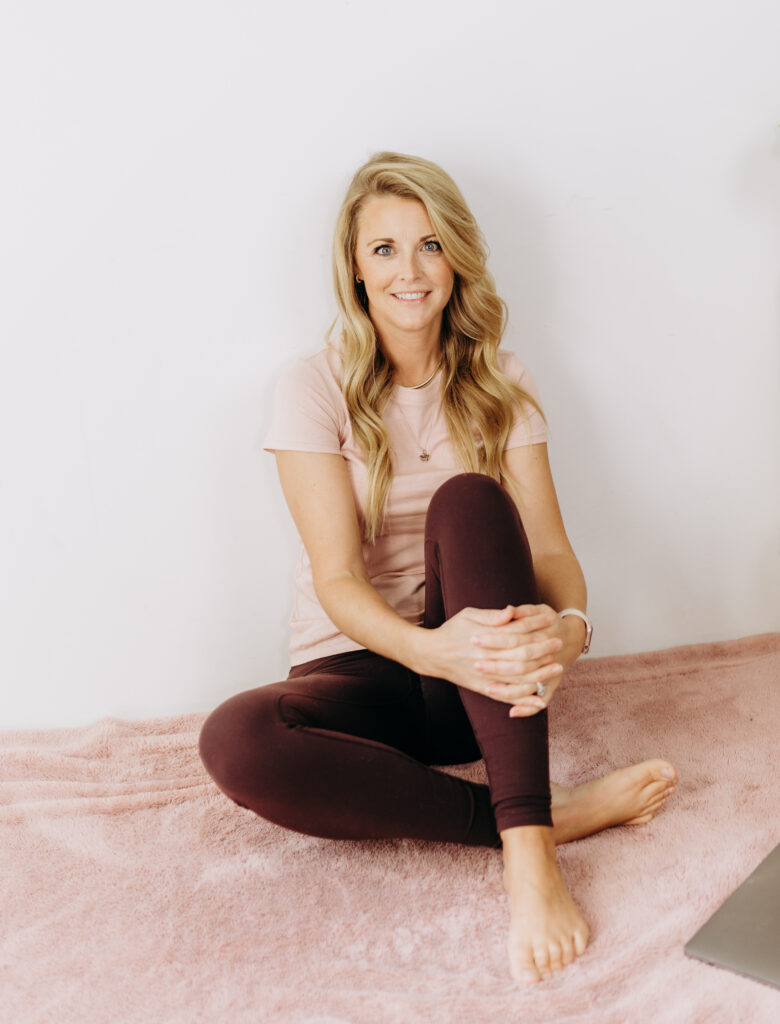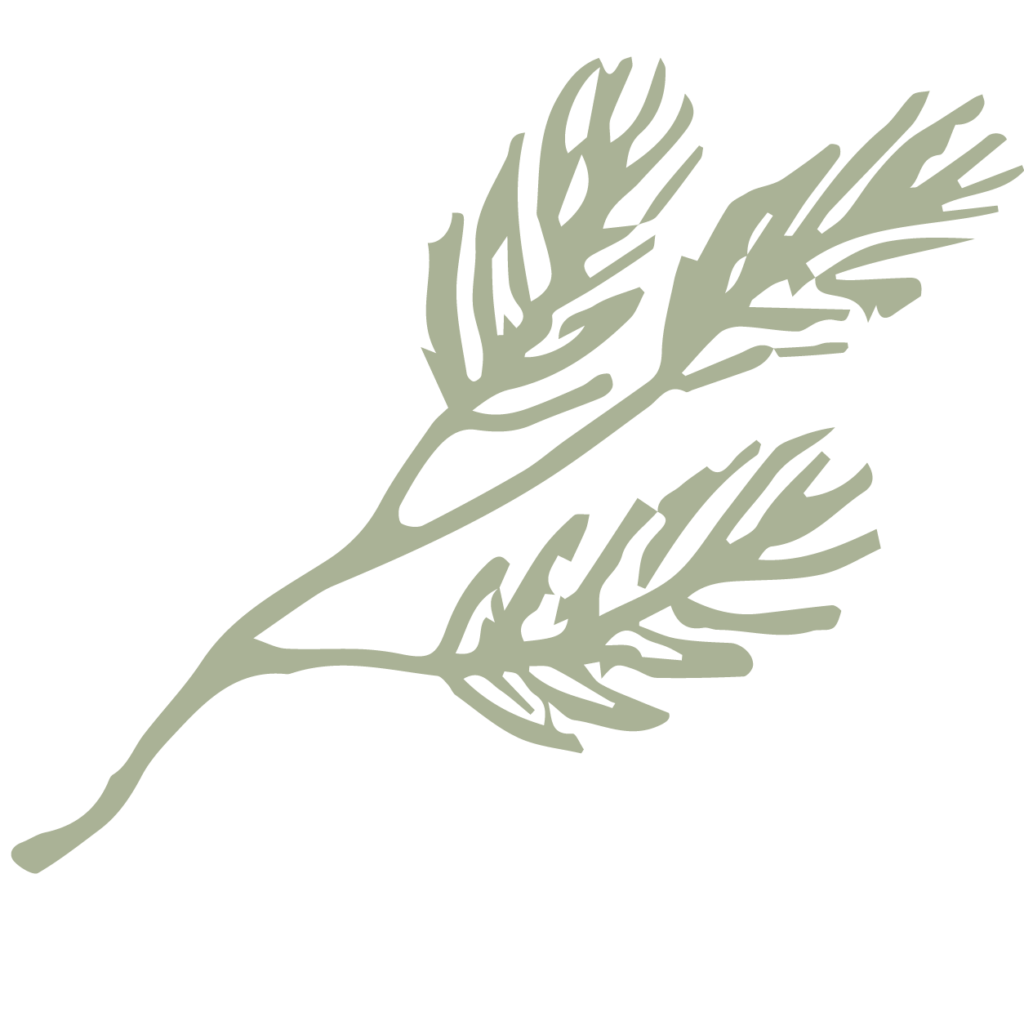 Do you know of an amazing Northerner who is pursuing their dreams, leading a healthy life and truly shining in the North? Let us know!