Northern Heart + Home was designed to celebrate the people, places and positives that set the North apart. The Northern Hustle spotlight series focuses on inspiring stories of determination and dedication in our Northern communities. Each profile highlights citizens whose hustle and heart have helped them overcome obstacles to ultimately thrive in the North. Thanks to Mindie Mullen and Tony Hacquard for sharing the R Little Secret & His Secret Fashions' story with us.
As we head into the final weeks of October we find ourselves on the hunt for clothing to carry us through Autumn, the Holidays, Winter and beyond!
Our search quickly lead us to R Little Secret and His Secret Fashions which boasts a stellar selection of clothing and accessories. Founded in 2008 by power couple Mindie Mulen and Tony Hacquard, this Sudbury-based retailer offers several ways to shop no matter where you are located: in person, online with curbside pickup or free shipping over $150.
Read below to learn more about all that R Little Secret & His Secret Fashions has to offer and check out our Facebook and Instagram in the coming days to find out how you can WIN A $100 GIFT CARD!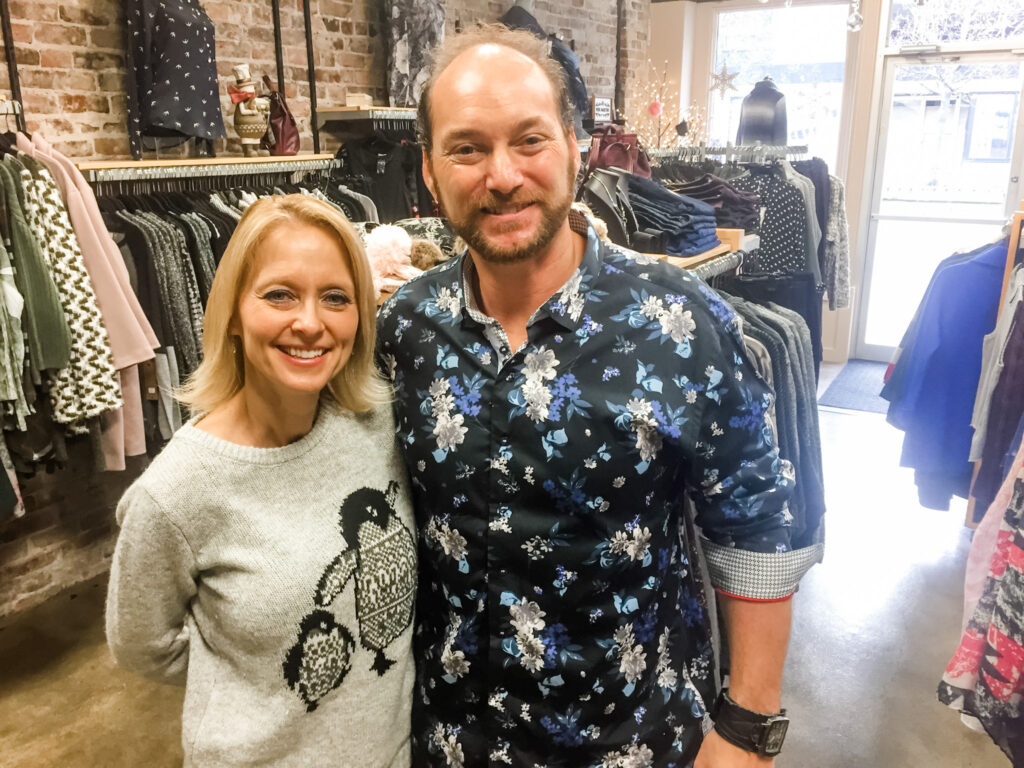 Tell us about yourselves and what made you call the North your home.
Mindie Mullen (Co-Owner, R Little Secret & His Secret Fashions) was born and raised in Sudbury and is proud to call Sudbury 'home.' Tony Hacquard(Co-Owner, R Little Secret & His Secret Fashions) is also Northern-born, having been born and raised in Timiskaming Shores. He arrived in Sudbury to attend college when he was 18, has set roots down in Sudbury since that time and is also proud to call it 'home.' There is a saying, 'You can take the man/woman out of the North but you can't take the North out of the man/woman
How did R Little Secret and His Secret Fashions come to be?
Mindie has been a fashionista since she was a little girl, playing 'dress up' and enjoying the aesthetics of colours, designs and accessories. What was once a young girl's passion has become a couple's dream realized. Over 8 years ago, Mindie's career was in transition. With Tony's unwavering and tangible support (his day job with OCP has made this store possible), she and Tony felt that they could open up a small boutique-style women's clothing store, which she would run in October, 2012, in the South end. The name of the store comes from the fact that their merchandise suppliers are their 'little secret.'
Due to customer expansion, when her lease in the South end came due, she and Tony had an opportunity to lease a larger building in downtown Sudbury, on Cedar Street. About a year after that, they expanded next door and introduced a men's fashion line, further developing an eye for fashion that Tony realized he possessed!
As their lease on Cedar was expiring in Aug., 2020, they found an opportunity to purchase a building at 401 Lasalle Boulevard, totally renovating and making a permanent home for R Little Secret & His Secret Fashions. This has been a labour of love and their hard work ethic, pride of ownership, attention to detail, love of people and fashion has culminated in this amazing feat, especially during a pandemic!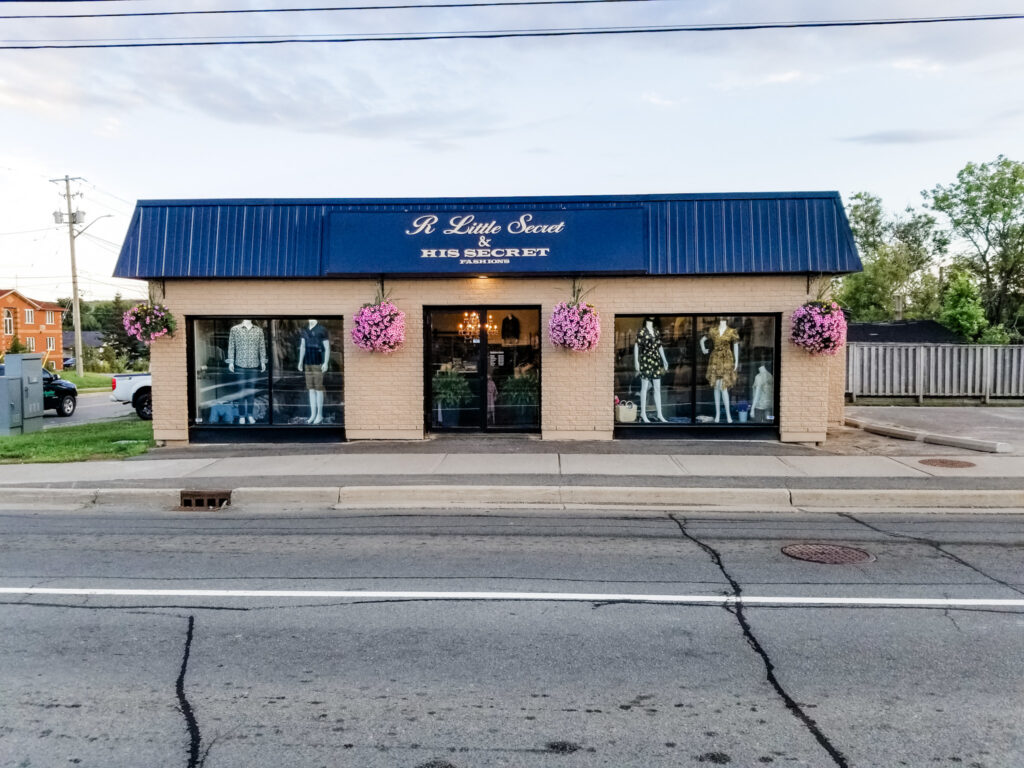 What is the best piece of advice you would give someone starting their career or business in the North?
You have to love what you do! For a small 'mom and pop' business, you are totally responsible for so many aspects of operation. You need to be versatile, a creative problem-solver, have superior customer service skills, and an ability to network. You must be willing not to have paid sick days or vacations and need to show up every day, rain or shine. If you don't have stick-to-it-iveness and resiliency, you would be better suited working for someone else. Start small and grow from there!
What inspires you when you are looking for motivation?
Eating healthy food, maintaining an exercise routine, spending quality time with our family and three doggies, keeping abreast of fashion trends, giving back to our community, decorating our home and finding the beauty in the simple things, all keep us motivated. We like to stay active!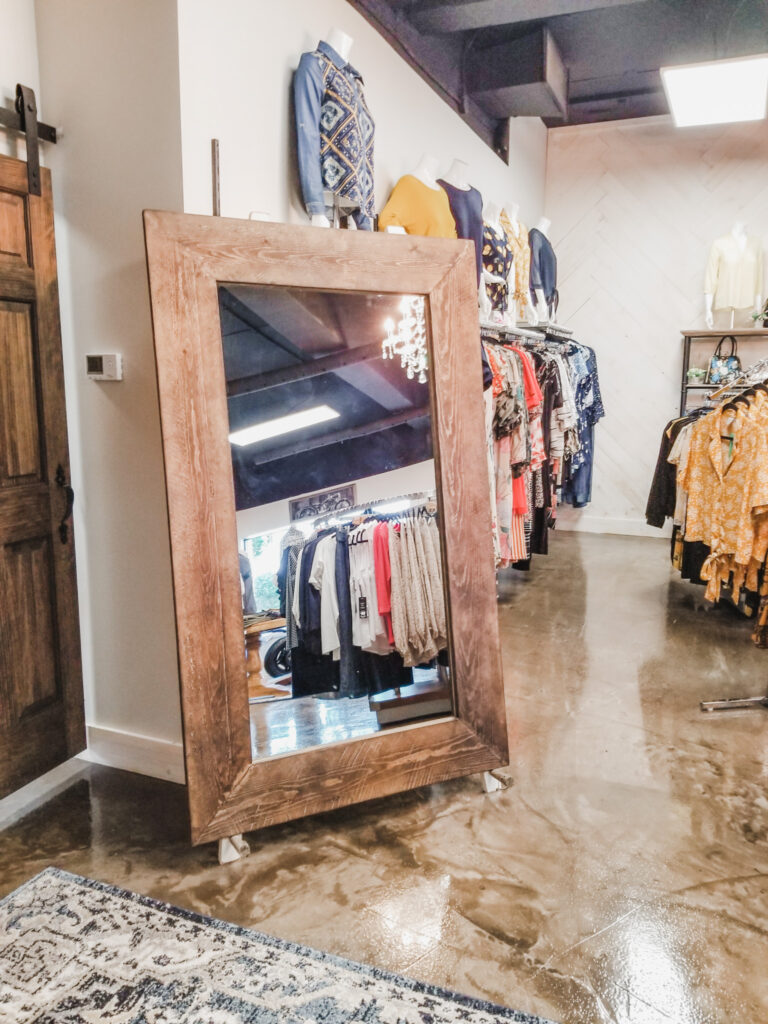 How was pivoting during the pandemic key to your success during this uncertain time?
This is where creative problem-solving, resiliency and adapting takes center stage. We needed to diversify if we were going to respond to the realities of a pandemic, which shuttered our doors for 3 months. Establishing a website with online products kept our large customer base informed of options that catered to their needs, right in the comfort of their own home. Our customers also know that once we opened our doors again, they would benefit from the in-store attention they received. We adapted and added value to our business, also using social media to reach a wider audience.
While other brick and mortar stores were closing you moved to a new location this summer. What can shoppers expect to find there?
You can expect the same superior customer service, great selection of quality and fashionable men's' and women's' clothing and accessories, with an open, bright, completely brand-new interior design! There is also a separate clearance section, for those wanting to keep within their budget.
If you were magically given an additional 3 hours per day what would you do with them?
Spend more time with our loved ones, as those relationships are precious! And perhaps find more time to play and do other hobbies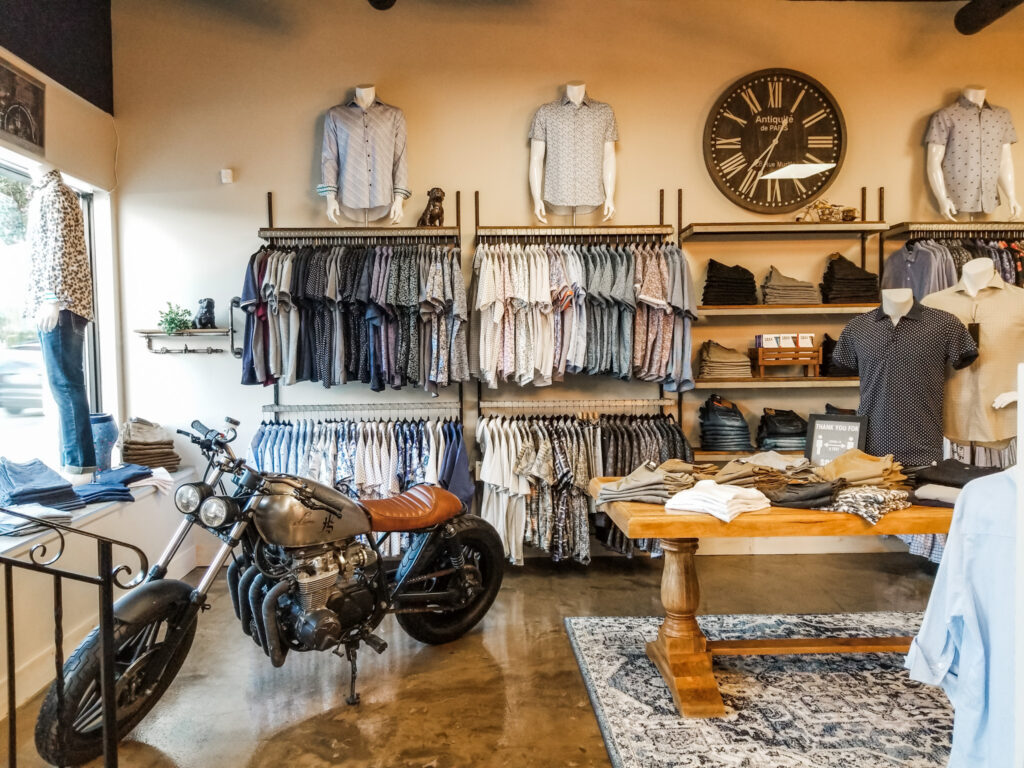 Shop R Little Secret & His Secret Fashions
Shop in person, online with curbside pickup or free delivery over $150. You can also subscribe to their newsletter and save 10% on your first purchase!
Do you know of a Northerner whose hustle & heart has helped them thrive in the North? Let us know!