Northern Heart + Home was designed to celebrate the people, places and positives that set the North apart. The Northern Hustle spotlight series focuses on inspiring stories of determination and dedication in our Northern communities. Each profile highlights citizens whose hustle and heart have helped them overcome obstacles to ultimately thrive in the North. Thanks to Kelly Harville for sharing the Years A Go-Go story with us.
As the holidays draw near many of us are looking for ways to shop small and support local. To help fulfill this aim we are periodically featuring Northern retailers whose hustle and heart has helped them pivot during the pandemic to best serve their customers in new ways.
We continue this series with Kelly Harville of Years A Go-Go. The Bracebridge-based vintage retailer offers unique pieces that span all eras and even includes modern items with character or Bohemian flair as well as decor. Bonus: their stellar online selection lets you shop from anywhere and ship everywhere.
Read below to learn how you can find something special for everyone on your list at Years a Go Go. And mention this article when shopping at Years a Go Go to score an exclusive discount off your next purchase!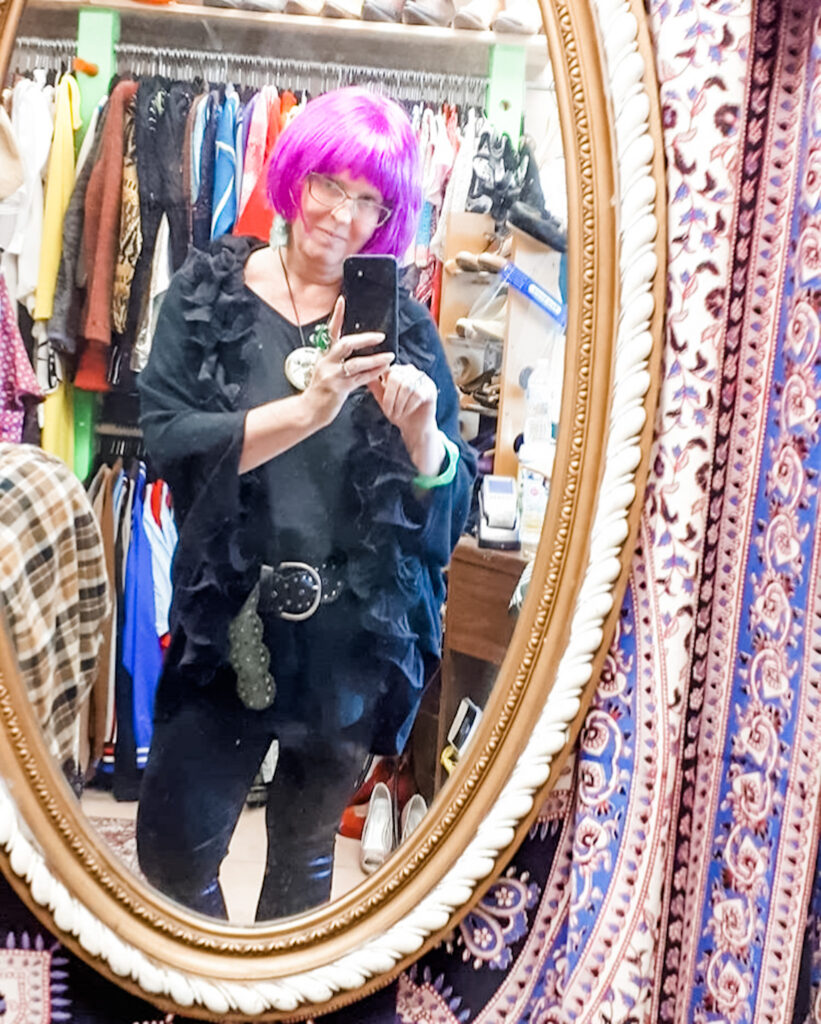 Tell us about yourself and what made you call the North your home.
My name is Kelly Harville. Born and raised in the suburbs of Chicago, Illinois, I moved to Pensacola, Florida at 20, and eventually to Bracebridge, Ontario at 43. I immigrated to Canada to be with my "local boy" boyfriend, now husband. The two of us met, believe it or not, on the phone while working a call center customer service line. We carried on a phone/online relationship for a year and a half before I moved here.
How did your vintage store come to be?
In Pensacola, Florida, I owned and operated the first incarnation of Years A Go-Go for 16 years between 1996 and 2012. I closed it because I thought I was tired of being my own boss. Ha! I very shortly came to regret it. But, fate is what it is and if I hadn't, I would never have met my Canadian husband, right?
I moved here in 2014. It wasn't till 2019 that I finally decided to open Years A Go-Go in Bracebridge. This was after five years of listening to people tell me there wasn't a vintage store here for a reason. They said Muskoka was a certain way and wouldn't support it. But I myself wanted a place to shop without having to go drive all the way to Toronto to do it, and knew there HAD to be others like me. I took to social media and started asking what people thought. Soon I found people like me and decided that it was worth doing for them AND myself.
I went looking for a space and was disappointed that I couldn't afford anything in the town centre. Eventually I took a gamble on a bit of a strange location in an old auto part factory turned office/storage building on the edge of town. It was a teeny tiny office space but I filled it up with fun stuff. I have come to love the building and the tenants, finding that people who love vintage will search it out no matter where it is.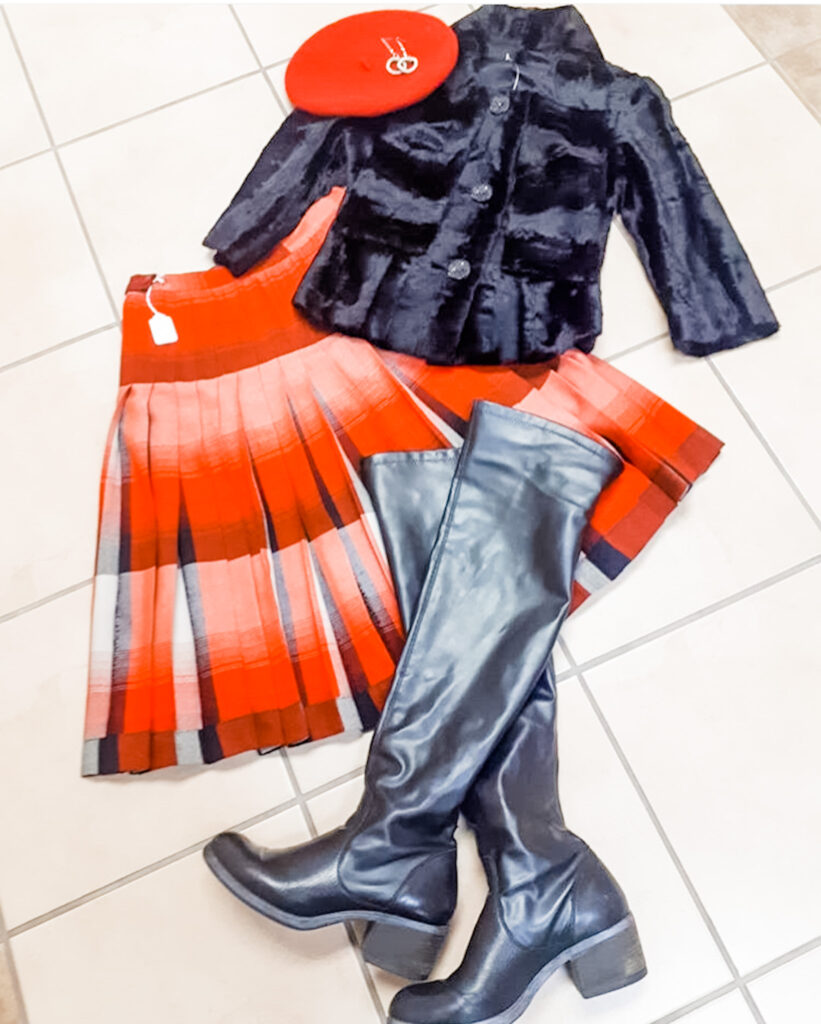 What can visitors expect to find at Years A Go Go?
In my store, you can find Vintage clothing and accessories from all eras up to the 90's with most being from the 50's through 80's. I also include some more modern pieces with 'character', or that are Bohemian in nature. There are a few small decorative pieces as well such as ashtrays, lamps, wall art, etc. It's a small space, so nothing too big.
What advice do you have to customers looking to score the best vintage deals?
If you follow my Facebook and/or Instagram pages, you'll see the stuff I post daily as well as any sales or promotions I may be running. I tend to do random treasure hunts for gift certificates or coupons that I hide in the store and give hints to where they are.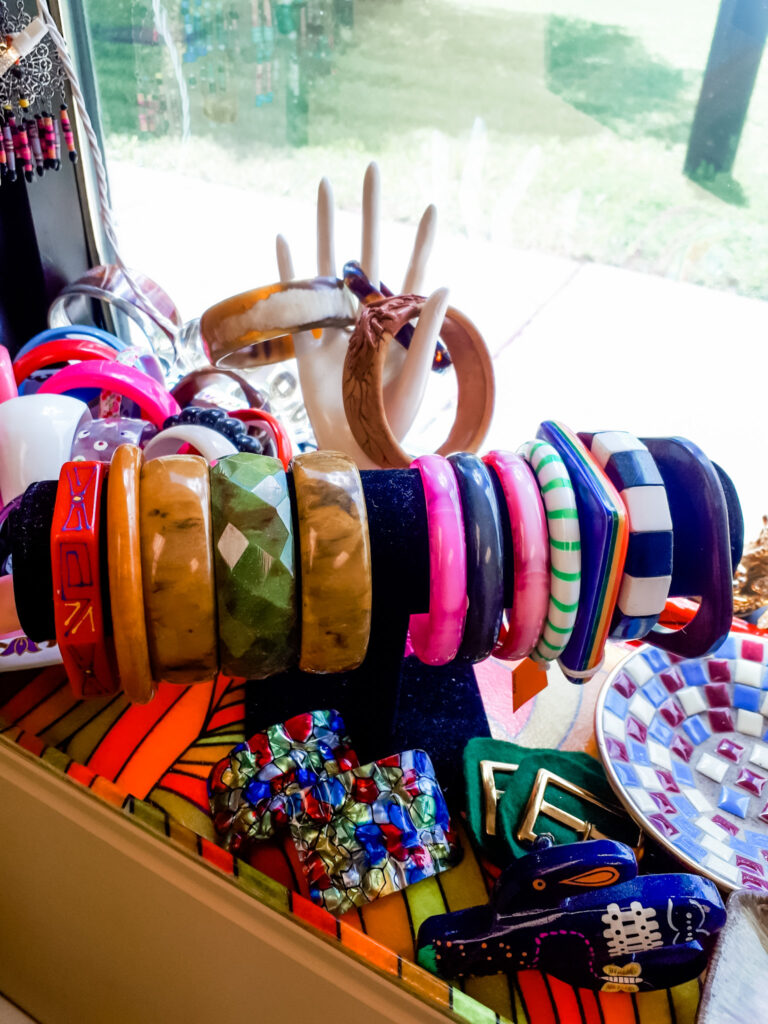 How has pivoting during the pandemic been key to your success?
The pandemic has changed the way we do business for sure. I've mostly used social media as a way to draw locals and visitors into the store. During the lockdown I just needed a way to keep busy, so I started reposting stuff that I posted before but from home in new ways and was surprised by how many people became interested. I also started offering no contact options for locals and shipping for those farther away. E-Transfers are an amazing thing in this new economy.
Now that I've reopened, I'm definitely trying to list EVERYTHING that comes through and many people are still choosing to shop that way. I still LOVE the store, but I get how hard and uncomfortable it is to shop in person for many people, so extreme descriptions and measurements have become important in my listings. And I'm researching how to have more of an online business model as we move forward.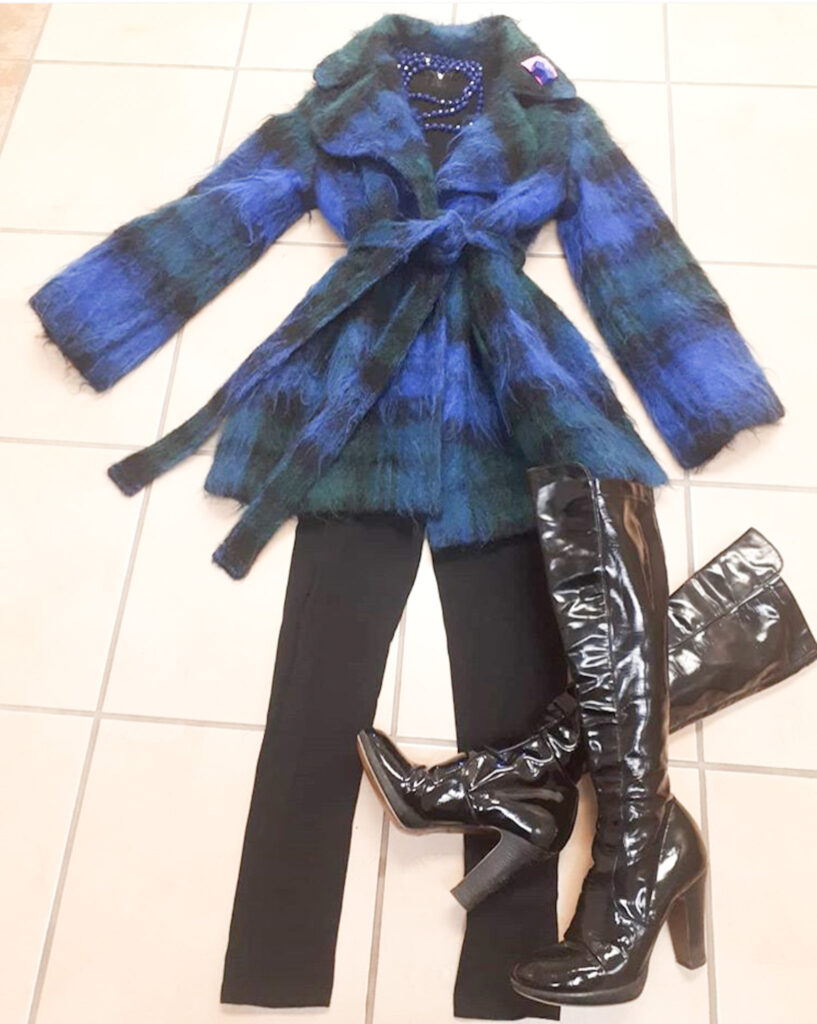 Shop Years A Go-Go
Do you know of a Northerner whose hustle & heart has helped them thrive in the North? Let us know!