Nothing says spring quite like a three-foot brown snowbank, covered in gravel. Am I right?!
While some parts of the country are enjoying tulips budding and grasses growing, the reality for northerners is still a wintery facade, well after the first official day of spring in March. This can sometimes make for a difficult transition to spring decor and Easter excitement.

If you're like me, the sheer idea of pastels and florals helps me get through those last days of "wintery spring". The only problem I face when trying to get my 'spring' on and prepare for Easter, is that most design and decor ideas hinge on the notion of a warmer, grassy season that we won't see much of until May in the North (cue: outdoor egg hunts and gardening advice).

To help all of us spring-dreamers, we at Northern Heart + Home have compiled a list of seasonal inspirations that don't sacrifice style due to snow! Don't wait for warmer weather – check out our top Easter decor ideas that you can easily tackle today:
Five Easy Easter DIY Decor Ideas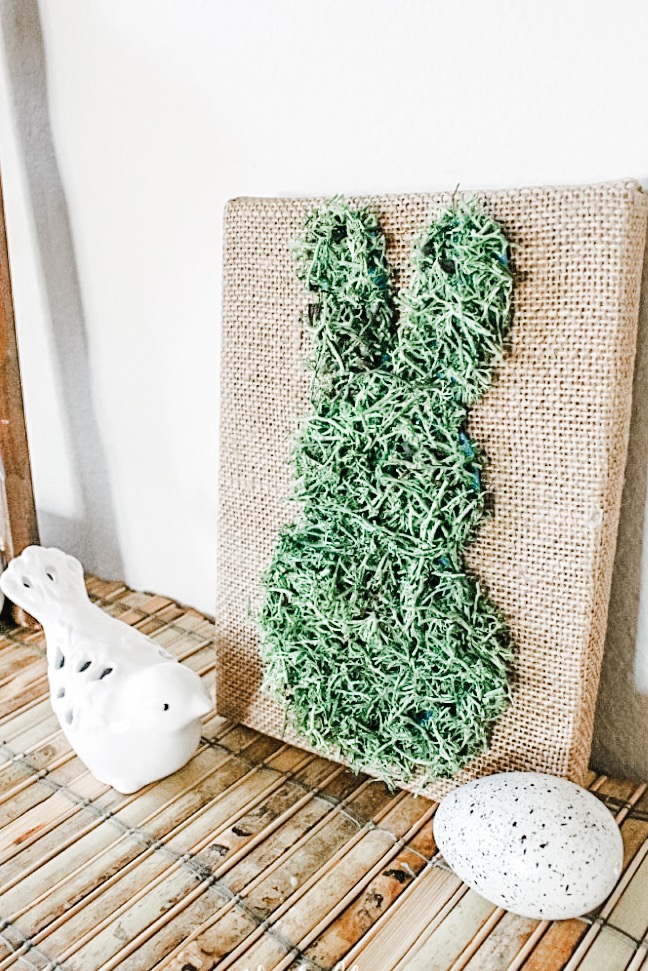 1. Burlap and Moss Bunny
Source: domesticallycreative.com
This adorable DIY craft can be made with just four items (burlap canvas, faux moss material, foam or paper bunny cut out and white glue) and could be made with kiddies or alongside a glass of wine!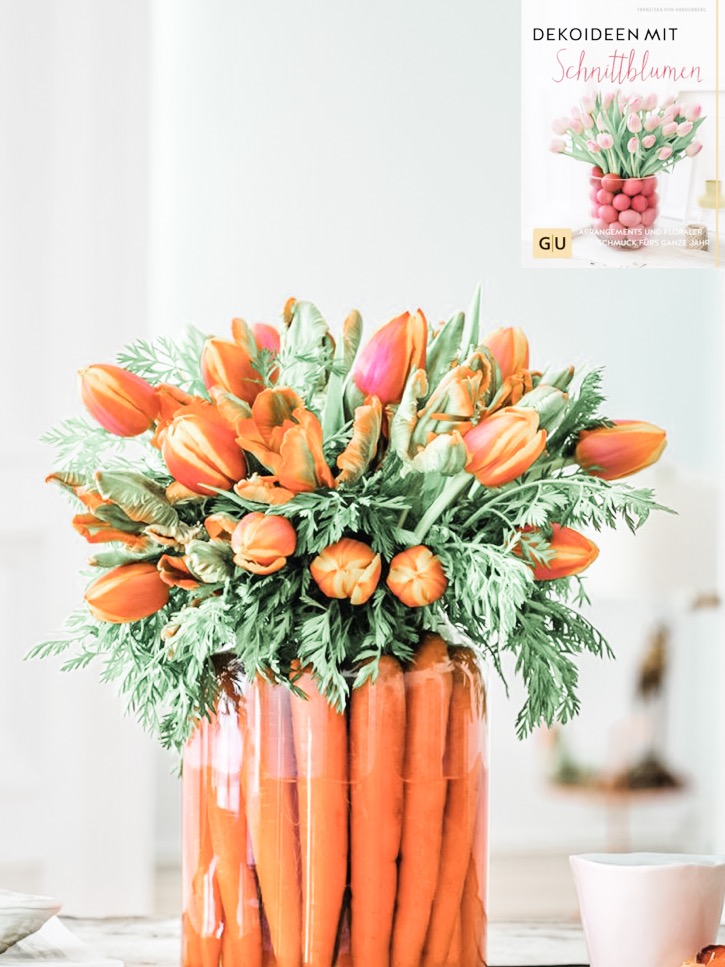 2. Garden Fresh Carrot and Tulip Arrangement
Source: jolie.de
What better way to tempt the Easter bunny, than making a floral arrangement that includes carrots?! This adorable centerpiece can be put together by purchasing carrots with green leafy tops and any shade of in-season tulips. If you have any pennies, they say it helps to keep them standing tall – but we think that floppy tulips are particularly charming as well!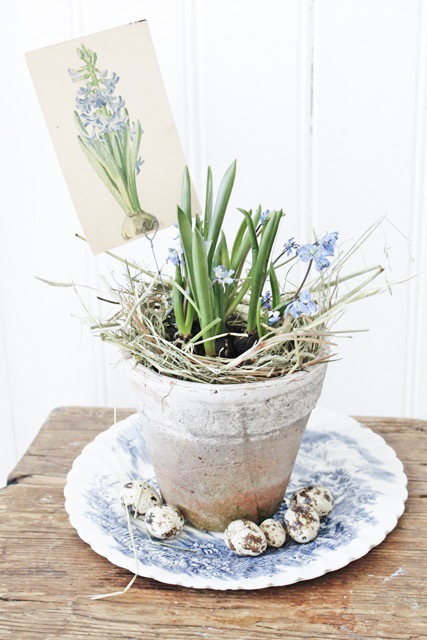 3. Potted Bulb Nest
Source: vibekedeisgn.blogspot.com
Grocery stores are brimming with plastic pots of budding bulbs from hyacinths to tulips. To take the plastic and plain to pretty and presentable, change out the pot, place it on a vintage plate and tuck some straw along the edges to create a little nest around the bulbs. Add a pretty picture or a few decorative eggs and all of a sudden it's beautiful. Bonus: you can plant the bulbs once the snow melts!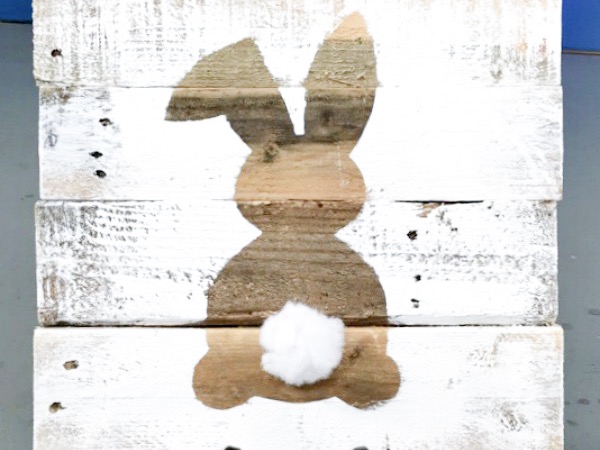 4. Bunny Pallet Art
Source: divaofadiy.com
If you're slightly handy, this is a DIY that combines pallets, paint and a cotton ball to create an adorable Easter print!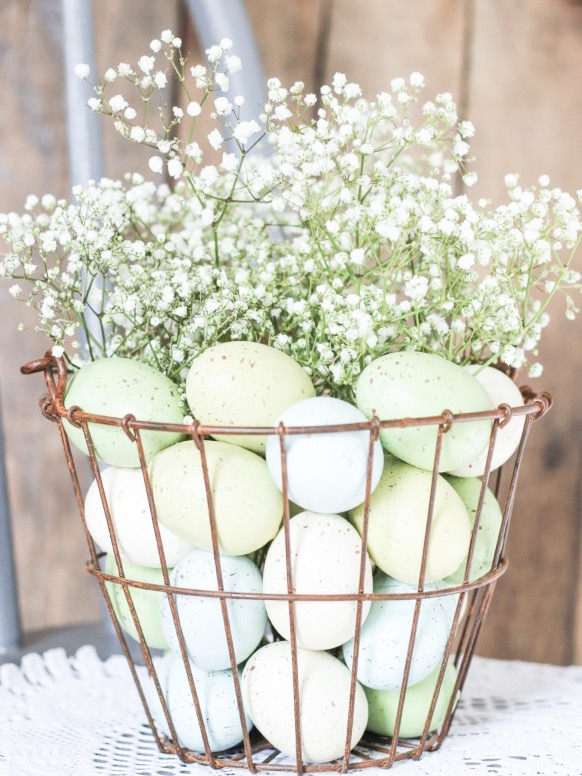 5. Simple Baby's Breath Tablescape
Source: purelykatie.com
If you have a wire basket, why not fill it with decorative eggs and some baby's breath to create a simple but statement-making centerpiece. Bonus: this arrangement doesn't rely on fresh flowers that have a short shelf life, so you can enjoy this pretty piece for weeks leading up to Easter!
Ready to tackle your own Easter-inspired DIY? Be sure to send us photos of the finished work! Email or tag us on IG and use the hashtag #NorthernHandEasterDIY