The Northern Hand: this interview series recognizes local artists, vendors and businesses with outstanding handmade offerings. Each profile showcases and highlights unique products that can be found right here, in the North.
Northern Ontario-based Heirloom Island is THE destination for colour-filled artwork, hand-drawn maps, and handmade items perfect for your home or cottage. Below Julieanne Steedman, artist and maker, gives Northern Heart + Home insight into her offerings and shares a special offer for YOU, our Northern Heart + Home reader.
The Northern Hand Q+A: Heirloom Island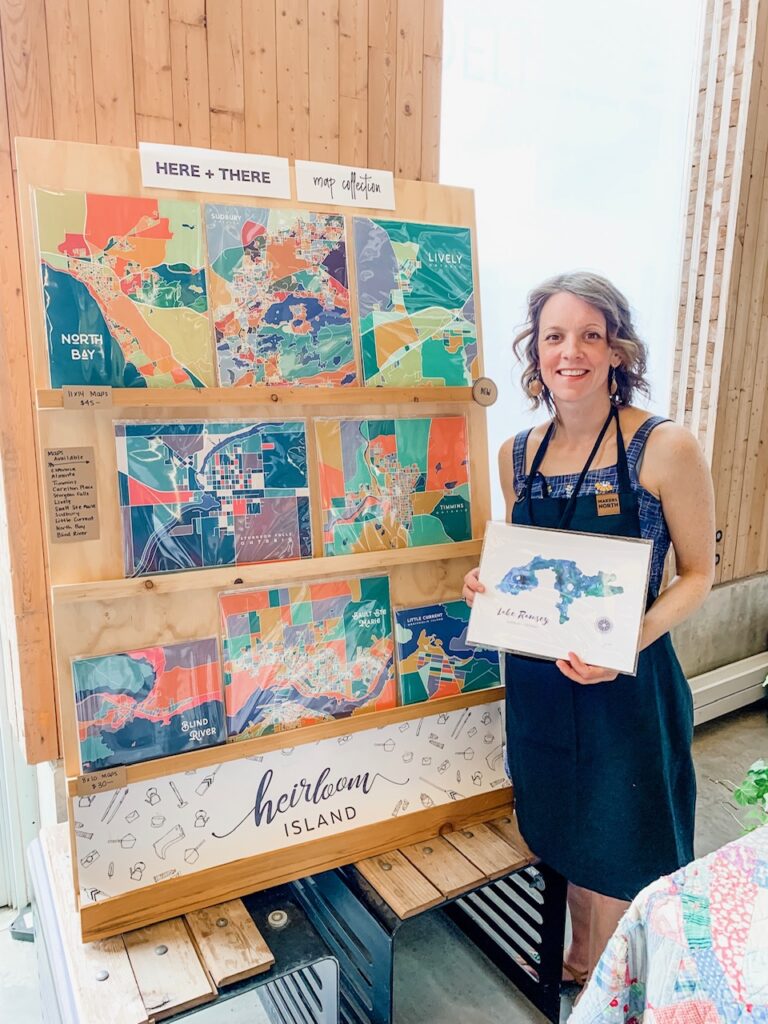 Tell us about what you make.
I am a map maker and visual artist from Northern Ontario.
With acrylics I paint mainly landscapes (so much inspiration here in Northern Ontario) and love to fill my canvas with bold colours. This winter I produced two new collections, the 'New Routes Collection' which was a series of nine painted paddles and the 'Paint Chip Collection' which was a series of tiny landscapes painted on paint chips.
I use watercolour to paint local lakes (over 60 Ontario lakes) and have a series of prints based around lake life and many about Manitoulin Island. I have really enjoyed developing this series of work over the last couple of years because it has allowed me to really learn about the geography here in Ontario and I've realized just how lucky we are to have SO many lakes here. This landscape is such a meaningful part of life for some many folks here in Ontario, I really love hearing stories about growing up fishing on a particular lake or spending time with their Grandparents at their family camp.
And then there are my maps. I love maps. I spent ten years living and traveling around the globe and during that time I fell in love with maps. Wherever I was living I would always have a big map of the local area up on the wall so I could make notes on it of interested places or hidden hiking spots. I make maps now and they are probably my favourite thing to create. I've just released the first part of my newest map collection 'Here + There' which is a series of maps full of colour that celebrate places.
Where do you find inspiration to create your offerings?
I find a lot of inspiration from spending time out in nature. In my canoe, hiking with my kids, building snow forts in the yard. I love noticing the time details – all the colours that you can find in snow, the shape of a particular leaf. Honestly, nature just keeps on giving when it comes to inspiration for creative work. I also really love spending time with other creative folks and collaborating on projects. Getting feedback on work or watching another artist at work really gets the creative feels going. I am part of an artist collective called 'The Modern Seven' and when we get together to work or chat I walk away feeling energized and enthusiastic about getting back to my studio.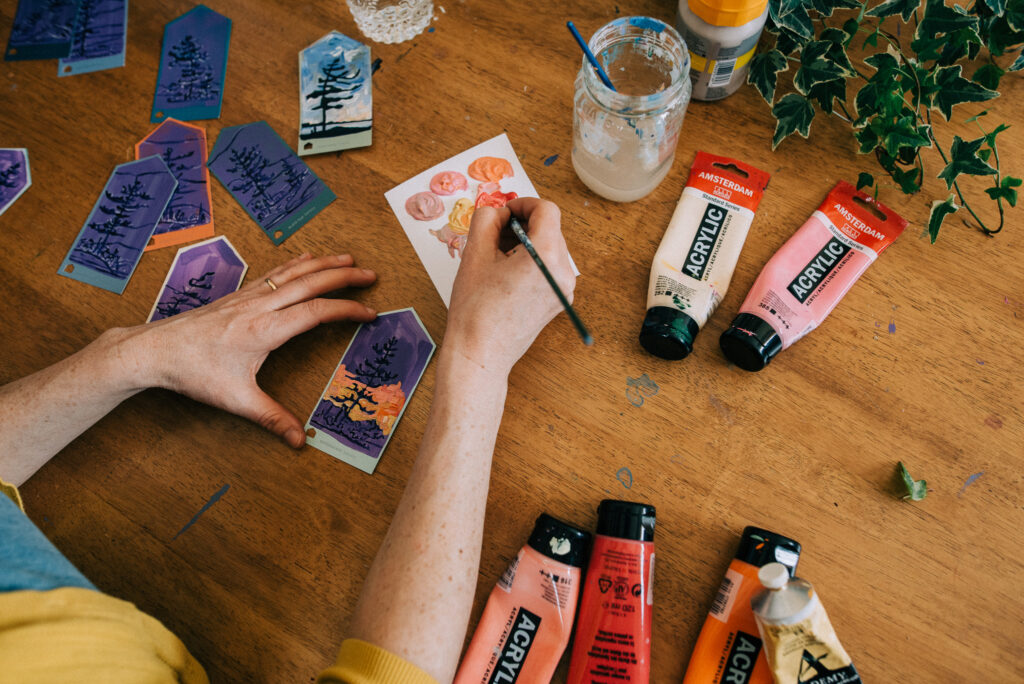 What is one tool (program/ritual) that you could not live without?
Coffee. Does that count? I love making a fresh coffee and then getting settled down to get to work in my studio. That and putting on my favourite denim apron, it's like my uniform – I put it on and then it's time to get messy and make stuff.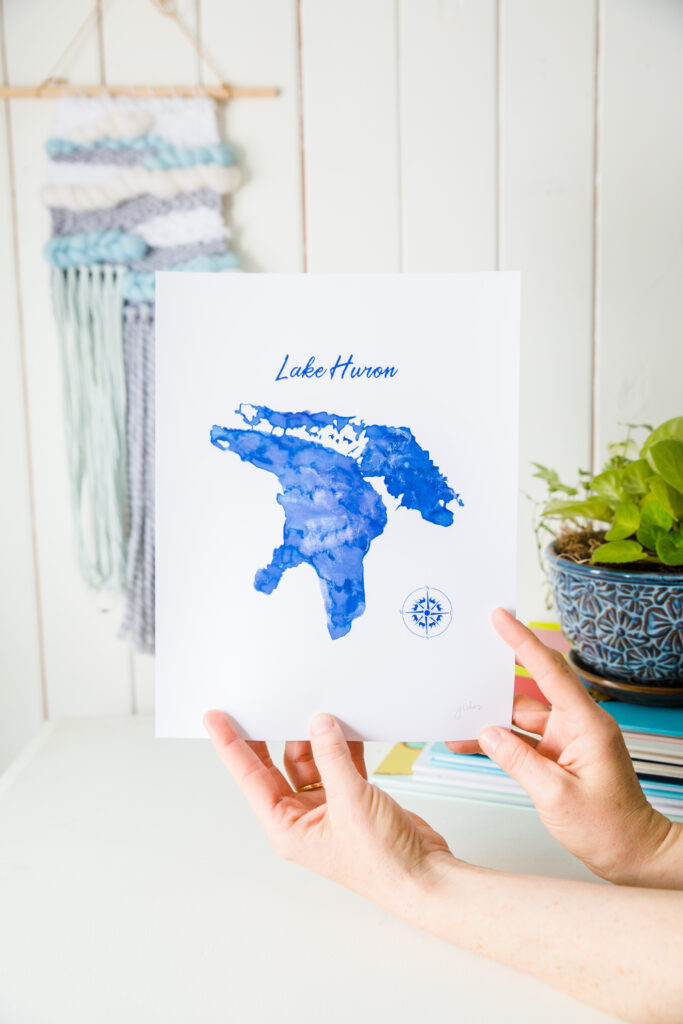 What's the biggest obstacle you face in making things yourself?
I would have to say the biggest obstacle I find is saying learning to say no. I just want to do everything and say yes to everyone and everything when in reality, that is just not possible, as a one woman show I just don't have time to do it all.
Where can we purchase your products/offerings?
Products can be purchased on the Heirloom Island website, at a handmade market or art show with the Northern Ontario artist collective Makers North.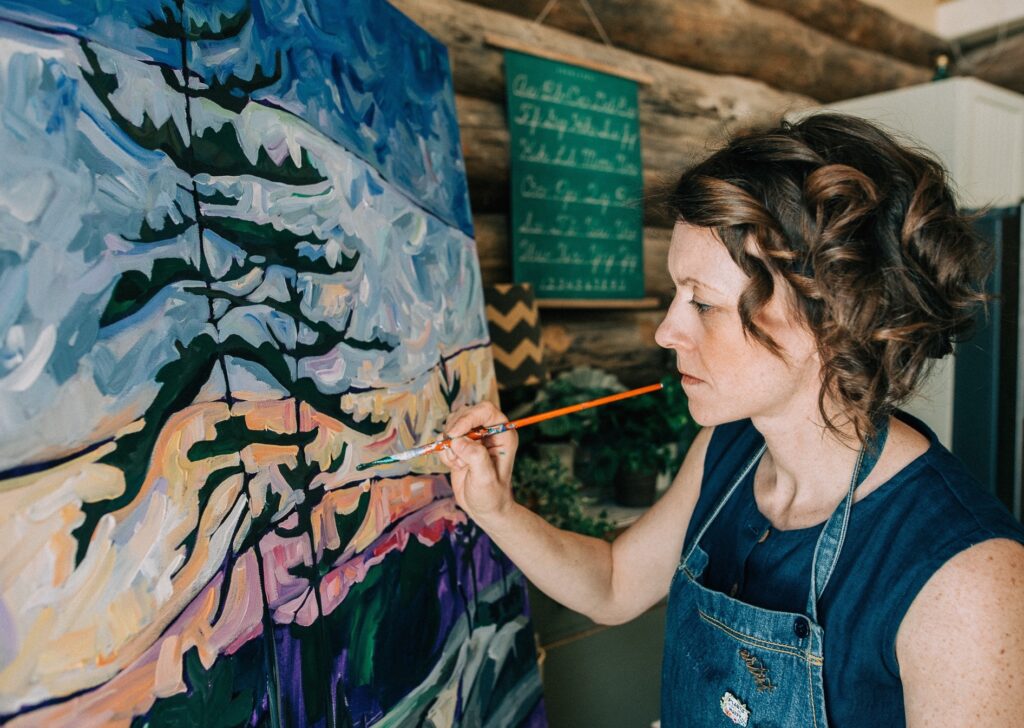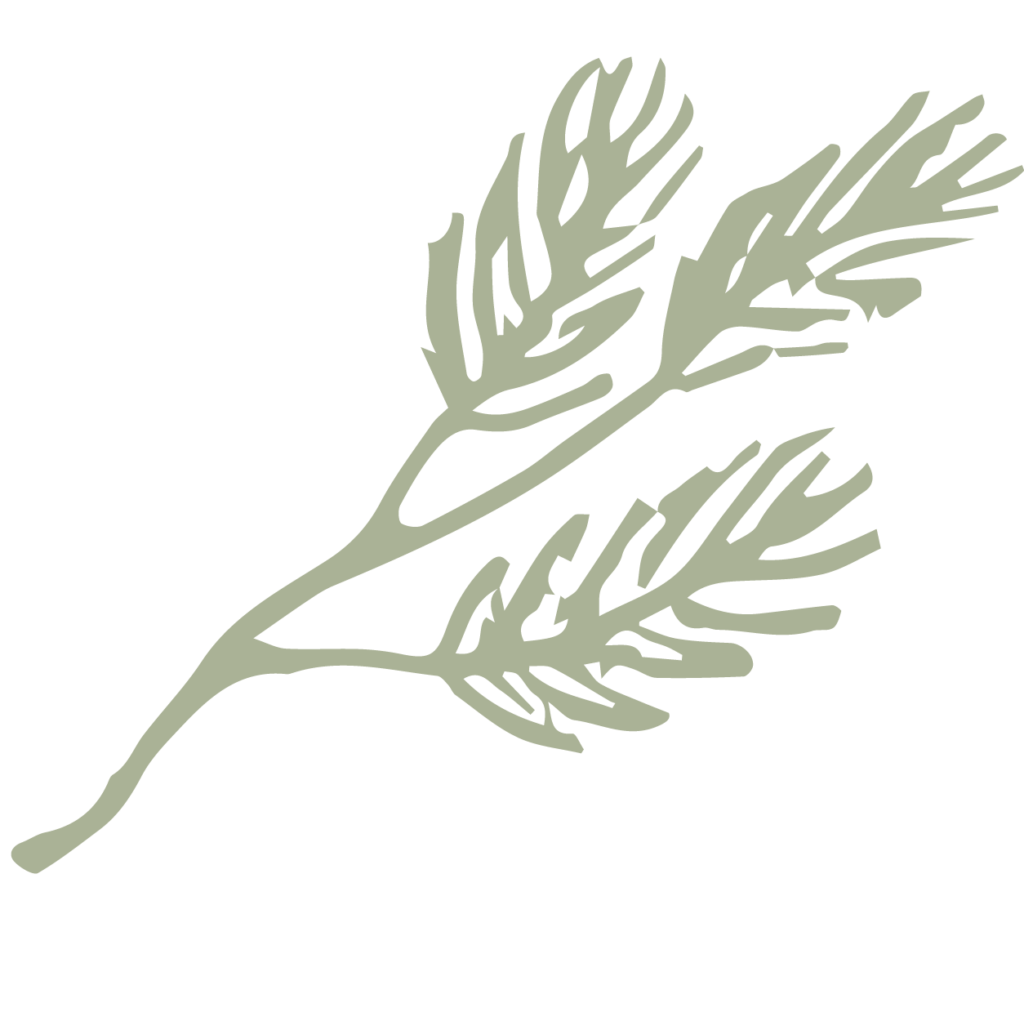 Follow Heirloom Island:

Website: https://www.heirloomisland.com/
Etsy: HeirloomIsland
Facebook: https://www.facebook.com/heirloomisland/
Instagram: https://www.instagram.com/heirloomisland/
Do you know of an amazing Northern artist, vendor or business with outstanding handmade offerings? Let us know!
SPECIAL OFFER!
Are you considering some amazing fine art or handmade homegoods from Heirloom Island?
Now is your chance! Northern Heart + Home and Heirloom Island have partnered up to offer you 20% off your order of $25 or more. Valid through July 31st, 2019. (some conditions apply*).
All you have to do is subscribe to our site, using the form below and we will email you your coupon code!