The Northern Hand: this interview series recognizes Northern artists, vendors and businesses with outstanding handmade offerings. Each profile showcases and highlights unique products that can be found right here, in the North.
Justine Giles is a multi-talented singer, songwriter, musician and jewellery designer born in Sudbury. She has recorded several singles that have received national play on CBC Radio and performed at venues across Canada. After calling Toronto home for the past few years, Justine recently moved west to Calgary. Her transformative journey will be featured on CTV's The Marilyn Dennis Show on Friday February 28th.
Below Justine gives Northern Heart + Home a peek at her creative process and describes how growing up in the North has helped shape her creative success. Be sure to read the full article to learn more about Justine's evolution as an artist and uncover a special discount for her jewellery line JGilesStyles – exclusive to YOU, our Northern Heart + Home reader!
The Northern Hand Q+A: Justine Giles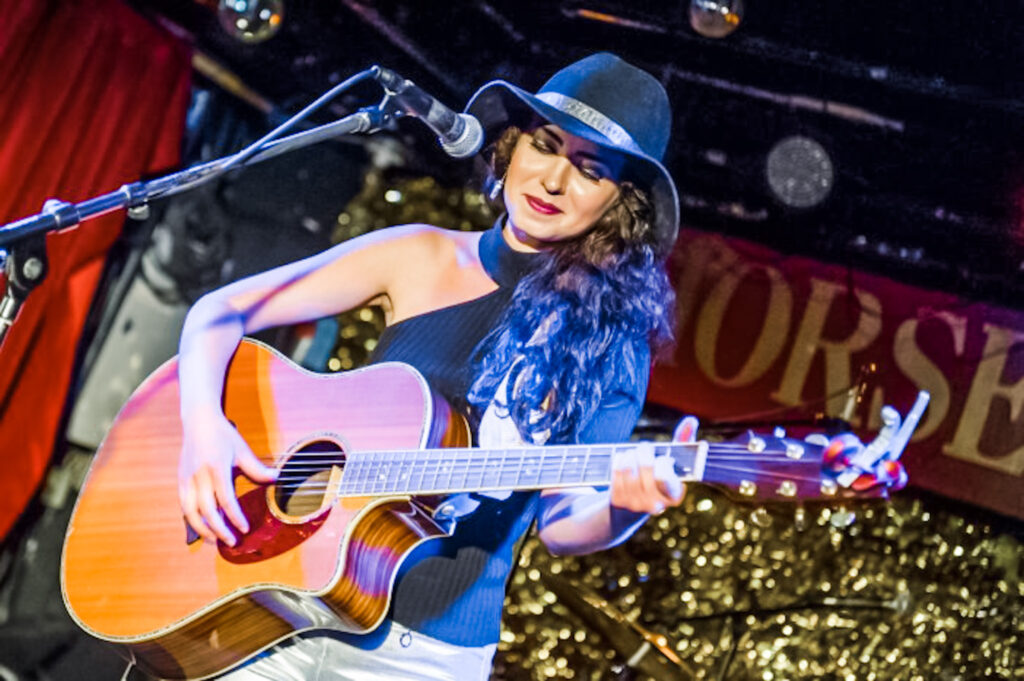 Tell us about your music.
My music is something that's ever-growing and evolving along with me. I started out as a folk-pop singer-songwriter in my teenage years. It came very naturally to me and I often had melody ideas floating around in my head. I taught myself guitar and starting piecing together chords with lyrics.
Music has always acted as a cathartic outlet throughout my life, through the various peaks and valleys. Music is my safe space to write and express the things that I may not be comfortable saying in conversation. I love all aspects; everything from writing and recording, to producing and performing.
Describe the items you make for JGilesStyles.
All of my pieces for JGilesStyles are one-of-a-kind, no two are the same! I like to mix various gemstones with old vintage finds to make new up-cycled statement pieces. I really enjoy making handmade necklace pendants from scrap metals and other materials I collect. I recently started making necklaces with sea-glass, rocks, and shells that I pick beach-combing.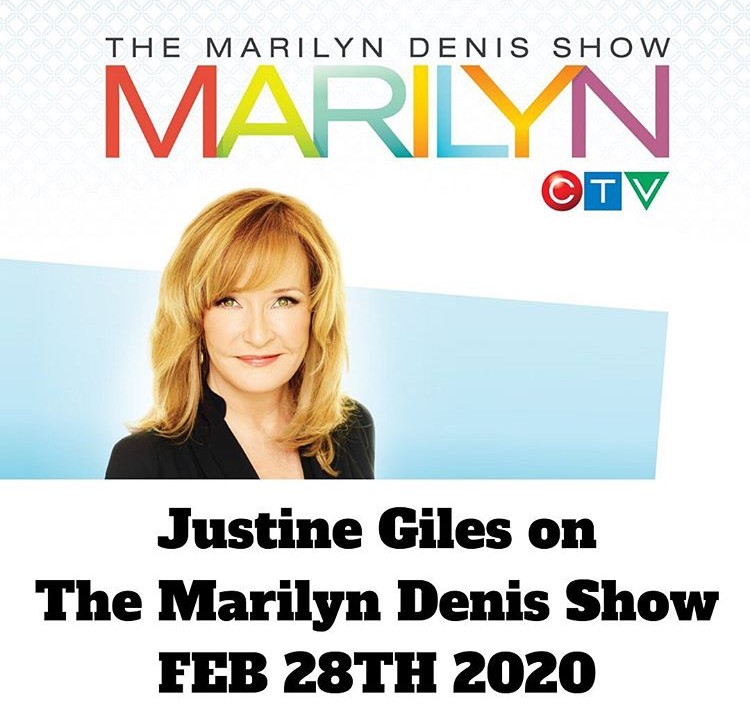 You travelled to Toronto recently for an appearance on The Marilyn Dennis Show that will air on February 28th. What details can you share about your experience?
I had a great time, it was really nice returning to my old home. Toronto was home to me for the last three years, so it was lovely to visit with old friends and of course meet new people at The Marilyn Denis Show! We filmed an at-home interview in my old house about my music and overall journey. We also filmed some style segments in their television studio, and focused on the transition I've been going through in terms of fashion, music and over-all self expression. They treated me to a makeover which was very much in alignment with where I'm at on my path right now – stay tuned for the final reveal!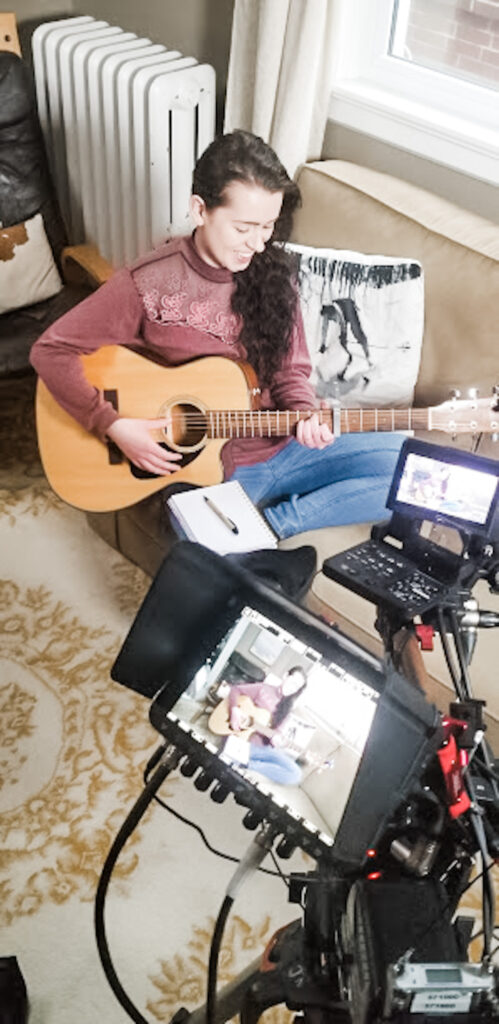 How did you come to realize and hone in on your multiple talents?
I was very fortunate to grow up in nurturing artistic environments, I majorly think both my public school (Princess Anne) and high-school (Sudbury Secondary) were incredibly influential on my journey as an artist. Many of my school teachers allowed me the opportunity to grow and gain a lot of experience on stage from a young age. I was often called upon in class to lead round-songs. I often auditioned for theatre plays and performed after school as well. Without their creative support, I would likely have a very different life right now. I also grew up in a musical family, both my mother and father are very creative so I was exposed to music and visual art on a regular basis, and was encouraged to experiment.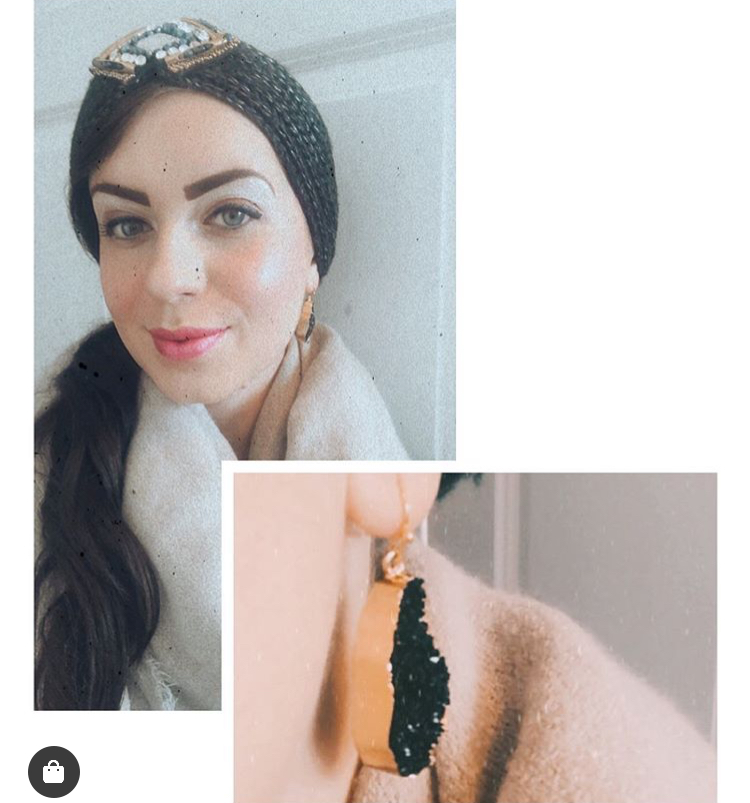 Where do you find the inspiration to create both your music and your jewellery?
I find that truthfully, the best pieces I create aren't overly thought-out or planned. Most of my inspiration seems to hit me seemingly "out of nowhere". If I take time to connect with nature and make sure that I'm properly taking care of myself, it creates a lot of space in my mind to be free for new creative ideas to flow.
Although I will say, I'm often inspired by the little things in life. A large idea can spark from something very small, like a passing phrase in conversation, or a concept I've read about or seen on TV. I'm inspired by people and their stories, relationships, etc.
You were born in Sudbury, lived in Toronto and recently moved to Calgary. How has being born in the North shaped your many creative pursuits?
Again, I think growing up in positive, creative environments was really a key component in becoming an artist. Sudbury was a great place to start out; I remember performing my original music for the first time downtown on Durham street at a few local venues. I was always met with great support, and it felt really amazing as a late teen to grow a local fanbase who learned my lyrics and started singing along with me. I had my first CD release party in Sudbury (2014), and from there I started doing some touring outside of the city and province. That was my launch pad and I'm very lucky to still have many hometown supporters following each step along the way.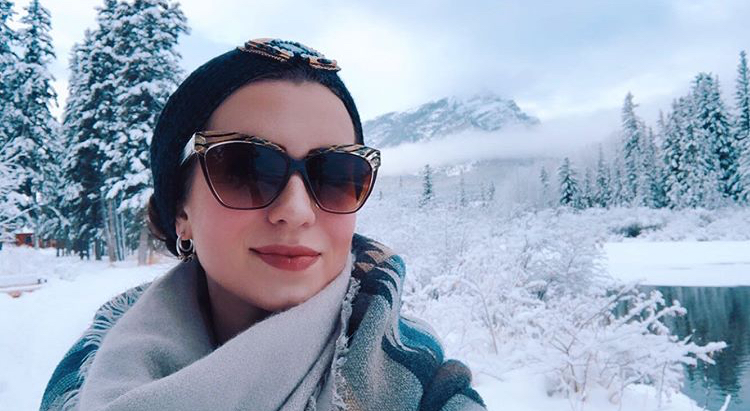 Do you have any favourite Northern vendors that you love to buy from?
I love supporting local as much as possible, any time I visit I often stop in at places like Old Rock Cafe for an amazing latte, Tucos Tacos for a scrumptious salad, and The Alibi Room for a handcrafted martini and live music.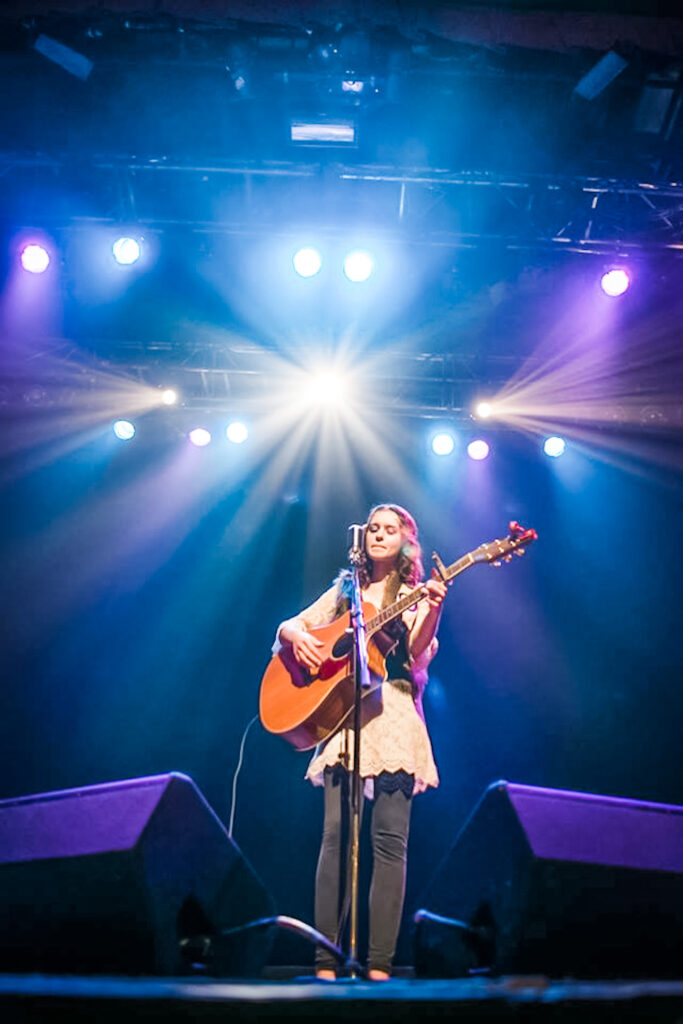 What is the most rewarding part about being an artist?
I think the most rewarding thing is genuinely connecting with people on a deep level – people of all ages and walks of life. Art is something that bridges all gaps and brings us all together on an equal playing field as humans, and I love that. It's so easy to get lost in our own worlds sometimes and feel isolated or alone in our experiences. But music in particular, is something that makes us feel heard, seen, felt, and understood.
What's the biggest obstacle you face?
I think the biggest obstacle I face is team-building professionally, and making sure that my personal inner circle is tight-knit and positive. Both of those things can be challenging when I'm travelling, along with simply keeping my own well-being up to par. I strive to build working relationships that help me to grow and flourish, as well as encourage me to stay authentic to who I am and what my artistic visions are. It takes time to build and nurture those relationships so patience is key!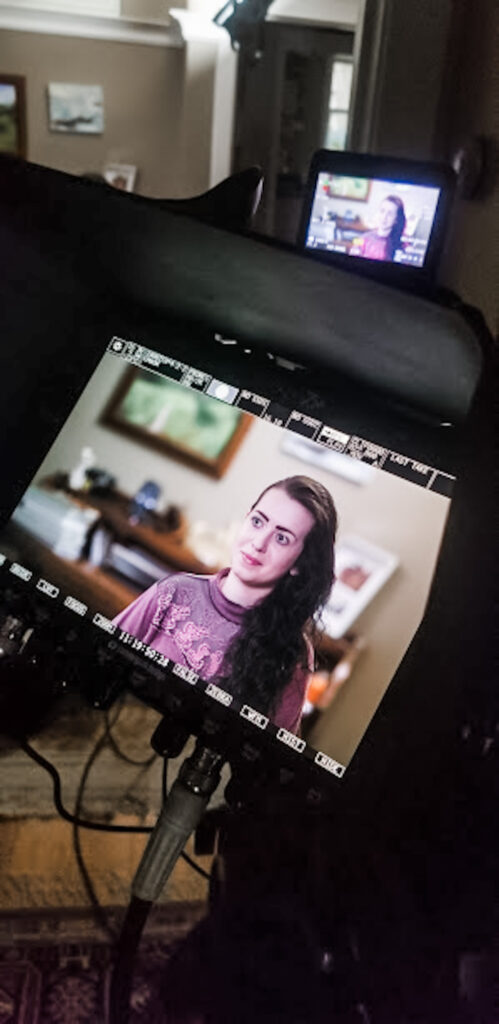 What's next for you?
My next focus is writing new music about the experiences I've endured over the past 2-3 years. From there I will be starting the cycle over again, of recording, releasing, and touring.
Don't forget to tune into Justine Gile's appearance on the Marilyn Dennis Show on Friday February 28th!!
Follow Justine Giles' Music:
Shop J Giles Styles Jewellery:
SPECIAL OFFER!
Receive 25% off any J Giles Styles Etsy order from February 25th – February 29 2020! No minimum purchase amount required to qualify. Use code "NORTH"!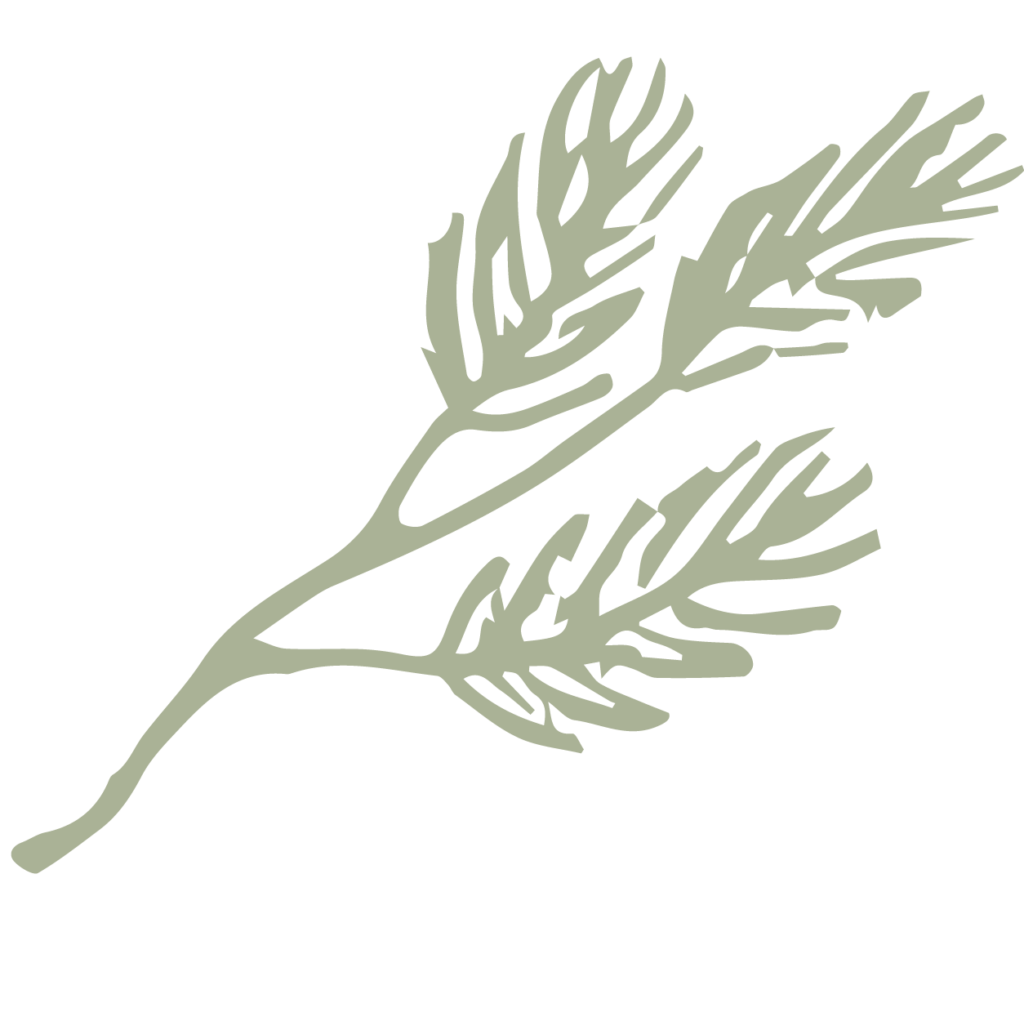 Do you know of an amazing Northern artist, vendor or business with outstanding handmade offerings? Let us know!