Northern Heart + Home was designed to celebrate the people, places and positives that set the North apart. The Northern Hustle spotlight series focuses on inspiring stories of determination and dedication in our Northern communities. Each profile highlights citizens whose hustle and heart have helped them overcome obstacles to ultimately thrive in the North. Thanks to Starlotte Satine for sharing Starlotte Satine Vintage's story with us.
As the summer months come to close many of us are on the hunt for some key pieces to update our wardrobe. Whether it's back to school, work or beyond there are so many unique style sources you can shop for fall fashion throughout the North. Over the next few months we will periodically feature retailers whose hustle and heart has helped them pivot during the pandemic to best serve their customers.
We kick off this series with Starlotte Satine of Starlotte Satine Vintage. Hailed as Sudbury's top vintage retailer, her strong online presence allows you to shop her stellar selection from anywhere. Whether you are new to vintage or a devoted fan, Starlotte's store is definitely the place to start. Her collection of beautiful and afforable pieces spans from the 1920's-1990's ensuring there is something for everyone. Vintage shopping is also a great way to shop sustainably while supporting the local economy.
Read below to learn more about all that Starlotte Satine Vintage has to offer!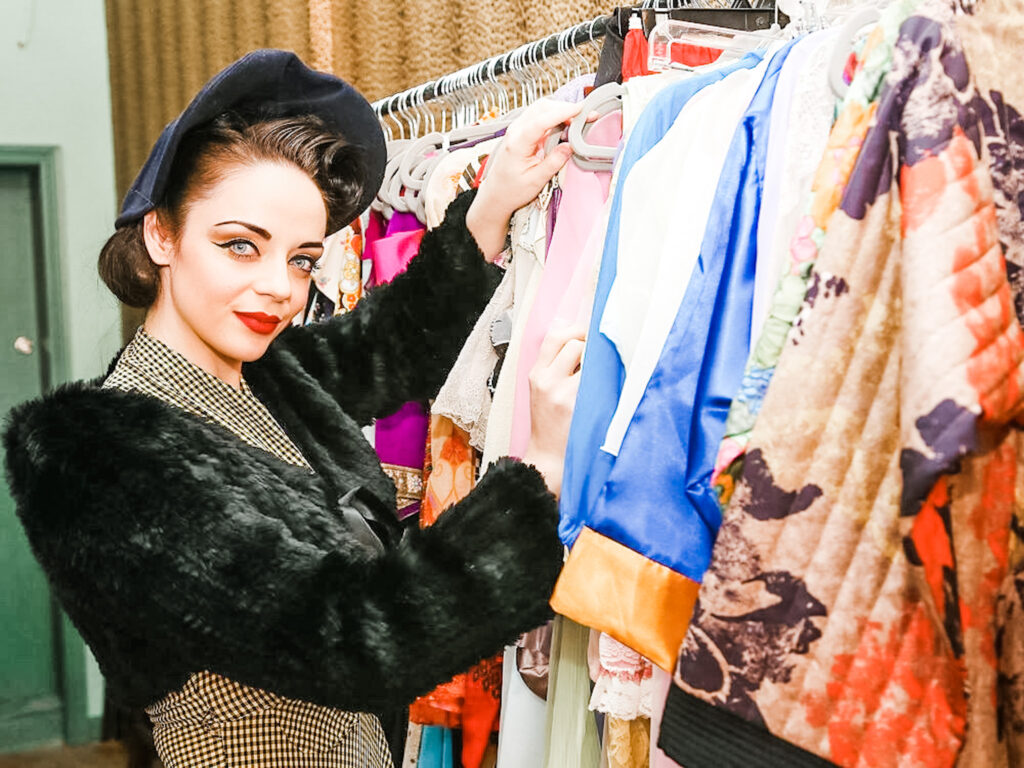 Tell us about yourself and what made you call the North your home.
My Name is Starlotte Satine and I'm the owner of Starlotte Satine Vintage, Sudbury's biggest northern Ontario vintage clothing dealer since 2016! I've lived in Sudbury for over 15 years now but originally grew up in the U.S. in Nevada. It's been quite the adventure to get here but I wouldn't have it any other way than calling the great white North my home after my step father's mining career moved my family to Canada. I've had so many opportunities here that I otherwise wouldn't have gotten where I grew up.
How did your vintage store come to be?
Starlotte Satine Vintage started off as a small idea that felt impossible at the time. However, I've been heavily involved with the burlesque/ art/ movie industry scene here in Sudbury and one day while working on a movie set a friend of mine mentioned how sad it was that we didn't have vintage shops here which in return had me bring up that I've always wanted to open a shop. This lead him to introducing me to a shop owner in S.S.M. and her and I began collaborating with her stock to sell it here in Sudbury. The next thing you know the wine and dress up parties from my home turned into pop up sales with other local businesses, and the pop up sales turned into larger scale vintage events, which eventually led us to having our physical storefront location! However, since COVID we decided to take our shop to an online only platform via Instagram, Facebook and Etsy which has been an amazing adjustment!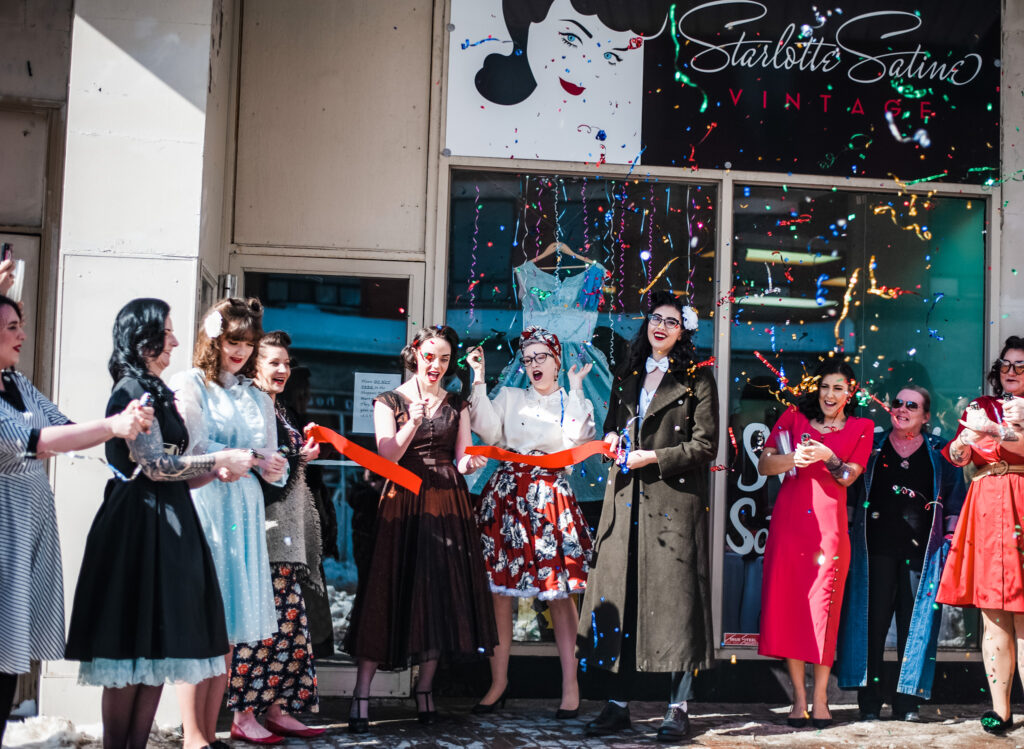 What can visitors expect to find at Starlotte Satine Vintage?
Anyone who shops with us can expect to be taken down memory lane and feel the ultimate nostalgia! We specialize in vintage clothing and accessories from the 20s-90s and vintage reproduction wear so 90% of the time you're going to find something that makes you feel like you've time traveled. We also love the fact that all of our stuff is curated with love and restored to preserve pieces of fashion history and encourage shoppers to buy used and utilize things that already exist on the planet!
What advice do you have to customers looking to score the best vintage deals?
Vintage shopping is as unique as each person seeking it! Finding the best deals is always going to come from your own deep digging through thrift stores or garage sales etc.. However, when it comes to shopping for curated vintage like we specialize in you're seeking out more magic, more quality, and things that have been carefully hand picked because of their uniqueness and history. When you really want that special piece going to a vintage store over a thrift store is likely where you'll find that special treasure that is worth investing in!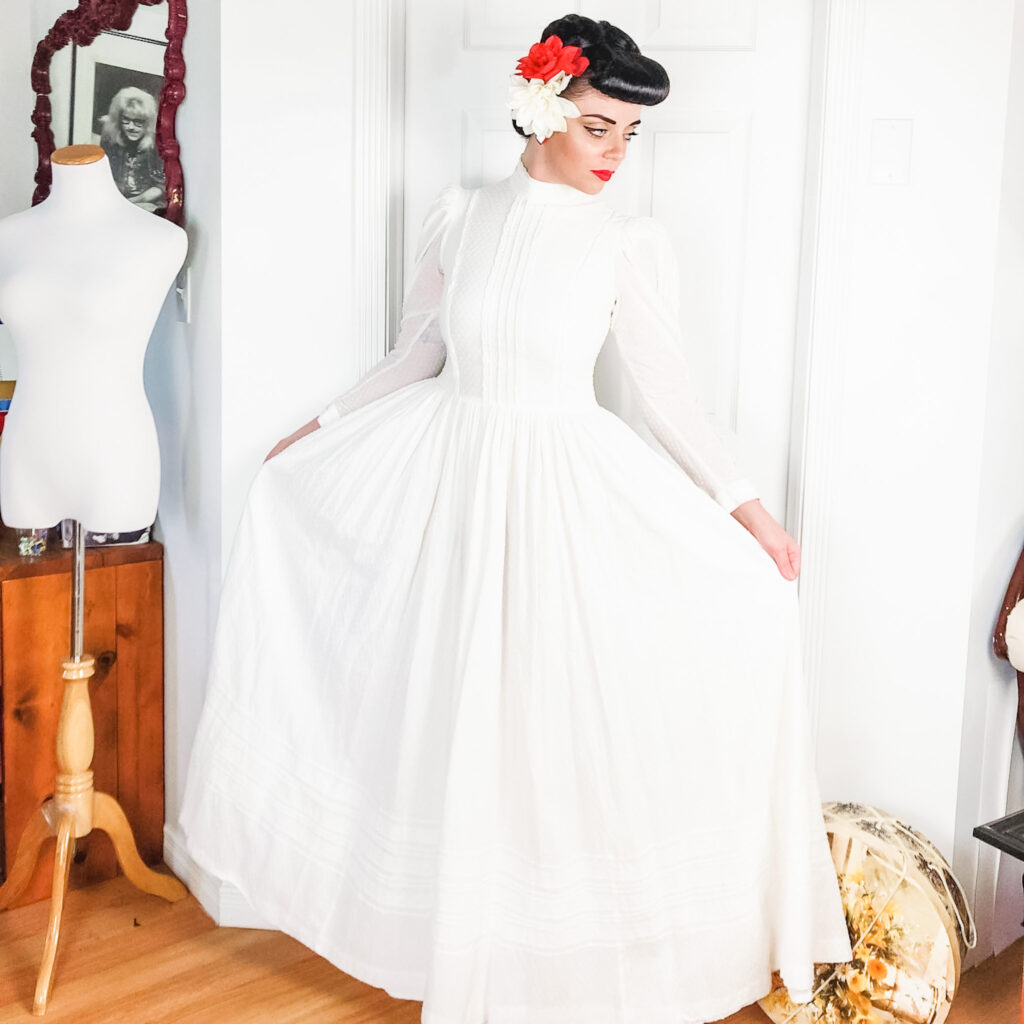 How was pivoting during the pandemic key to your success during this uncertain time?
So many local businesses across the country have been hit so hard with the pandemic which has brought up so many new challenges to stay afloat. When all of this first began I weighed our options very carefully and at the end of the day knew that COVID was too unpredictable to keep a physical store front location. Especially with our shop only being a year old in terms of brick and mortar. This lead me to revamping my business model and taking it back to the basics online like how I first started out. I think COVID has really been a bit of a blessing for me. This new online direction has been so wonderful and there's not a day that goes by where I'm not so thankful for the support and the fact that my business translates well to an online only platform. It has actually given me time for parts of my business that I struggled with before. It's also been so amazing to watch how well people have adapted and supported each other through this whole process. Being a brick and mortar business owner is no easy task. So seeing people be able to reevaluate and find the silver lining has been so inspiring.
What's next for you?
What's next? So many things! For now just focusing on our online presence and growing our brand that way, but also now that we've shifted directions I have so much more time to focus on branching out into our international following and incorporating my custom leather jacket portrait paintings into the mix. I plan on continuing to grow our online platform to inspire others and help them along their vintage journey as well as eventually getting back into hosting vintage events and pop up sales. I am very excited to see where we end up by this time next year!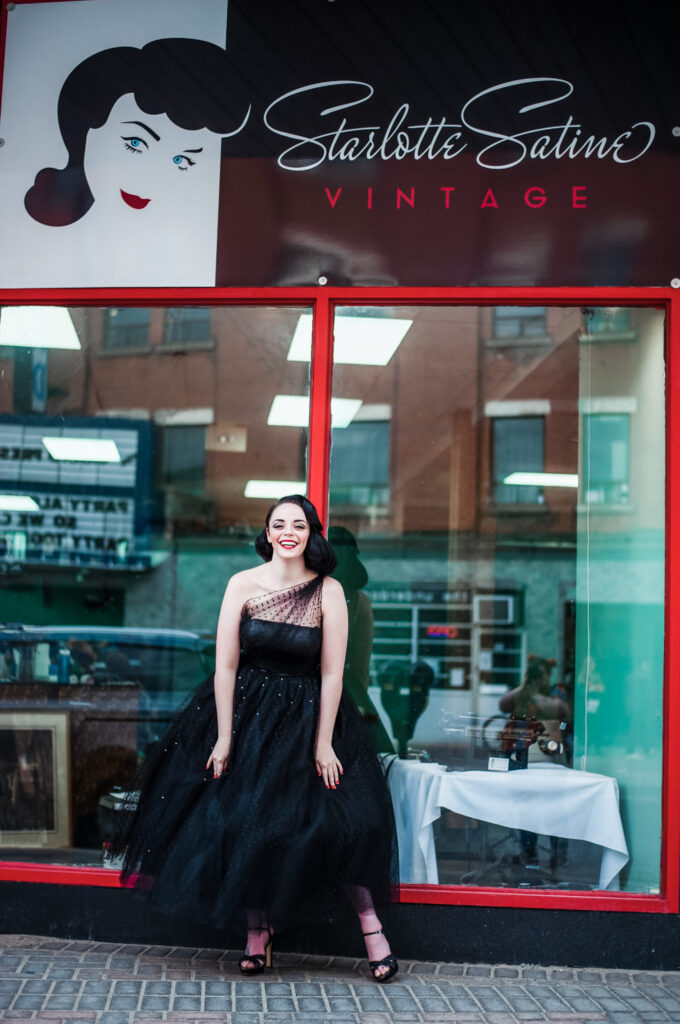 Shop Starlotte Satine Vintage
Do you know of a Northerner whose hustle & heart has helped them thrive in the North? Let us know!