Brianna Lintner is a registered Holistic Nutritionist, certified Hatha Yoga instructor, creator of a small batch product line, owner of BReal Studios, founder of The Artisans Way and more! Born and raised in North Bay, Brianna is one of many incredible Northern speakers joining keynotes Cat & Nat in Sudbury at In Full Bloom on Friday September 16.

After completing several post secondary degrees and certifications in Ottawa the pull of the North brought Brianna back to her hometown. At In Full Bloom Brianna will talk about her unique path to finding success in so many different areas, how she turned her side hustle into a brick and mortar store, the importance of diversifying in business, being true to yourself, giving back to the community and so much more!

Rapid Fire Questions:
Favourite northern city/town?
My favourite northern town would have to be good old Bonfield for showing me the beauty of the North.
Favourite winter pastime?
Snow Shoeing.

Is it a camp or cottage?
Cottage.
Favourite Northern Ontario restaurant, retail store, spot for a night out or outdoor area?
Trustle Brewery in Parry Sound – amazing brews, amazing outdoor patio, amazing live music, fantastic views.
Tell us where you get your fav sweet treats in the North.
By far it would be GoodGlaze right here in North Bay. The service is amazing, the espresso is delicious, and if you haven't tried a GoodGlaze donut/treat, you need to rethink your life choices.
Early access tickets are on sale NOW to our email subscribers for ONLY A FEW MORE DAYS with a special discount code. Space is limited and we can't sell tickets at the door. If you aren't on the list it's not too late, sign up to get your tickets and discount code now! 
And if you are looking to make In Full Bloom the ultimate getaway check out our preferred hotel rate here.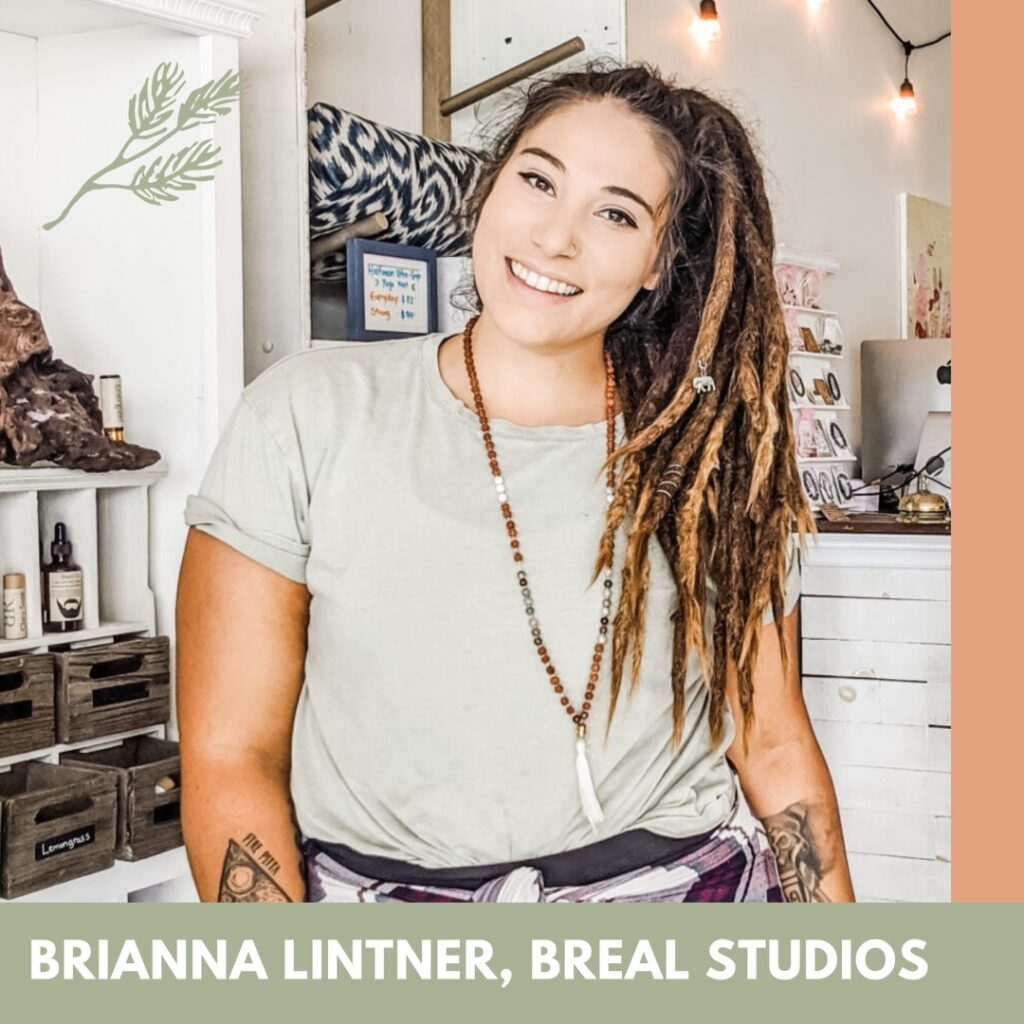 Briana Lintner was born and raised in North Bay. She moved to Ottawa for university and despite her best efforts to start a life in our nation's capital, the pull of small town life – of ever accessible lakes and beautiful landscapes – grew stronger with every passing year. After collecting a few degrees and certifications, Brianna moved back to North Bay 6 years ago and instantly met her now husband Nathan. Growing up Brianna considered living in "the North" to be more of a geographical truth, but since marrying her best friend and moving to their little secret plot of bush about 15 minutes outside of town, she now understands it as a feeling, a perspective, and a source of great pride.
After moving back to her hometown in 2016, Brianna began making all natural environmentally friendly home and body products as well as teaching yoga while starting up her Holistic Nutrition practice. To get some exposure and experience Brianna attended various shows, markets, and festivals all around the province, selling her products and advertising her services. Brianna soon noticed some common themes around the challenges she was facing among the vendor landscape. Brianna decided in 2017 to create a space where all handmade vendors were not only welcome, but treated equally and ultimately supported. The Artisans Way was born and is now monthly night market along North Bay's waterfront featuring handmade makers from all around the North.

Brianna recognizes a pure resistance to following any kind of rules laid out in front of her made her a pretty awful employee, always trying to innovate on more efficient business practices but as it turns out, a pretty great entrepreneur. Brianna is obsessed with creating but also obsessed with structure, laying out the plan, the lists, the bigger picture… and then working backwards to execute it all. BReal Studios opened in 2019 with the intention to meet you where you are and create a space for you – for whatever you need. It could be a moment, a stretch, a sweat, or a space for reflection and intention. BRealStudios promises to hold space for you with the hopes that you pause and connect to your intuition, your body, and your spirit. The name comes Brianna's desire for authenticity. She recognizes authenticity is rare in today's day and age, and honestly people crave it. Brianna believes as long as you are being the most authentic version of yourself, people will gravitate to you and to be more specific, the right people for you will gravitate to you. 
Follow BReal Studios and The Artisans Way:
The Artisans Way & BRealStudios Website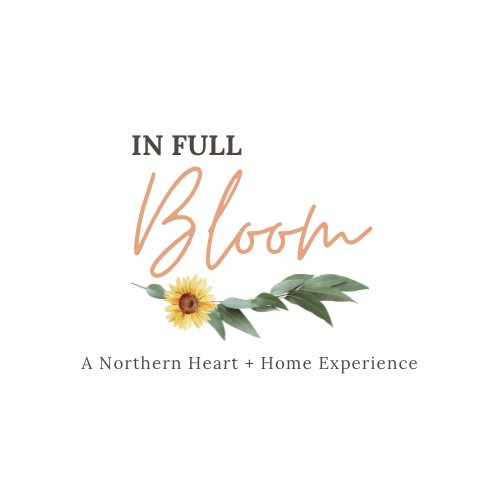 In Full Bloom is an exclusive one-day event that will inspire you, motivate you and elevate you to reach the next level in your life. This is an opportunity for everyone, from all backgrounds to connect with a network that will celebrate and empower you.
Hear from our panel of incredible speakers, which include inspiring Northerners and Canadian icons Cat & Nat!
Enjoy an exquisite meal with wine pairings, shop our favourite Northern vendors, grab a swag bag and more.
Now is the time to plant the seeds for growth to blossom to your full potential.
Join us at In Full Bloom!
Friday September 16th 2022, 5:00PM
Natura Event Centre
1351-D Kelly Lake Road Sudbury, ON
Exclusive early bird tickets with a limited time discount code are available to Northern Heart + Home subscribers!
Hurry – Sign up now!
Stay tuned as we continue to unveil the rest of our incredible Northern speakers, vendors, and swag bag goodies! You don't want to miss this!!
And if you are looking to make In Full Bloom the ultimate getaway take advantage of our preferred hotel rates if you book before August 26th.
🌻🌻🌻
Proudly supported by Sudbury Tourism, Desjardins, Paro Centre, Natura Sudbury, Pelee Island Winery, and Northern Credit Union.