Trish Rainone is a multi-talented actor, producer, director, screenwriter, co-creator of the Sault Film Festival, partner in the new Sault Ste. Marie film studio, a recent Chamber of Commerce award winner and more! Born and raised Sault Ste. Marie, Trish is one of the many inspiring Northern speakers joining keynotes Cat & Nat in Sudbury at In Full Bloom on Friday September 16.

Like so many young adults growing up in the North, Trish initially felt she had to move to Toronto to pursue her dreams. After finding success with various TV and film roles abroad Trish returned to Sault Ste. Marie to create her own opportunities in her hometown. At In Full Bloom Trish will will speak about her experience in creating success in the North and offer advice on how to follow your dreams, monetize your passion and create professional opportunities for yourself. 

Rapid Fire Questions:

What is your favourite northern city/town?
My favourite is St. Joe's Island. As kids we would go to the community days on the island and spend our summers swimming in and around the island, canoeing and row boating. These days we often gather with family on the island and each year our family participates in an ARCH Hospice cycling fundraiser. We do a family bike around part of the Island which ends up being about 30km as a part of this fundraiser.

Is it a 'camp' or a 'cottage'? Definitely a camp, though it is tough to explain this to my friends in Toronto!

What's your favourite winter pastime? Snowshoeing with family. We don't do it often enough but I always enjoy it when we do. Something to aspire to this winter. More snowshoeing.

What is your favourite Northern Ontario retail store, chip stand, or outdoor area to explore? I love exploring the waterfront no matter where I am on Earth to recharge. When I worked on V-Wars in Sudbury I spent a day with a friend I made on the production, Kayla, exploring before heading back home. We went to a beach, we walked a boardwalk and then we went to Tucos Tacos Lounge, which was so good! As a big coffee fan I also love exploring each town or city and finding a good local shop that sells coffee and home baked goods.

Tell us where you go to get the 'best' northern cup of coffee, poutine, burger or butter tart! Speaking of St. Joe's Island, the St. Joe's Island coffee beans are the best! I would recommend the Puddingstone Blend of various beans ranging from dark to light. Fries and plain potato chips are my favourite salty indulgence, so I would say any chip stand! In the Sault we go to a really cute locally owned spot called Frenchie's Fries. We have even filmed there a couple of times.
Check out Trish's impressive bio below! And be sure to get your tickets to join her along with keynotes Cat & Nat and our many other incredible speakers af In Full Bloom!
Early access tickets are on sale NOW to our email subscribers ONLY with a special discount code for a limited time! We also have a preferred hotel rate if you are looking to make In Full Bloom the ultimate getaway. If you aren't on the list it's not too late, sign up to get your tickets, discount code and special hotel rate now!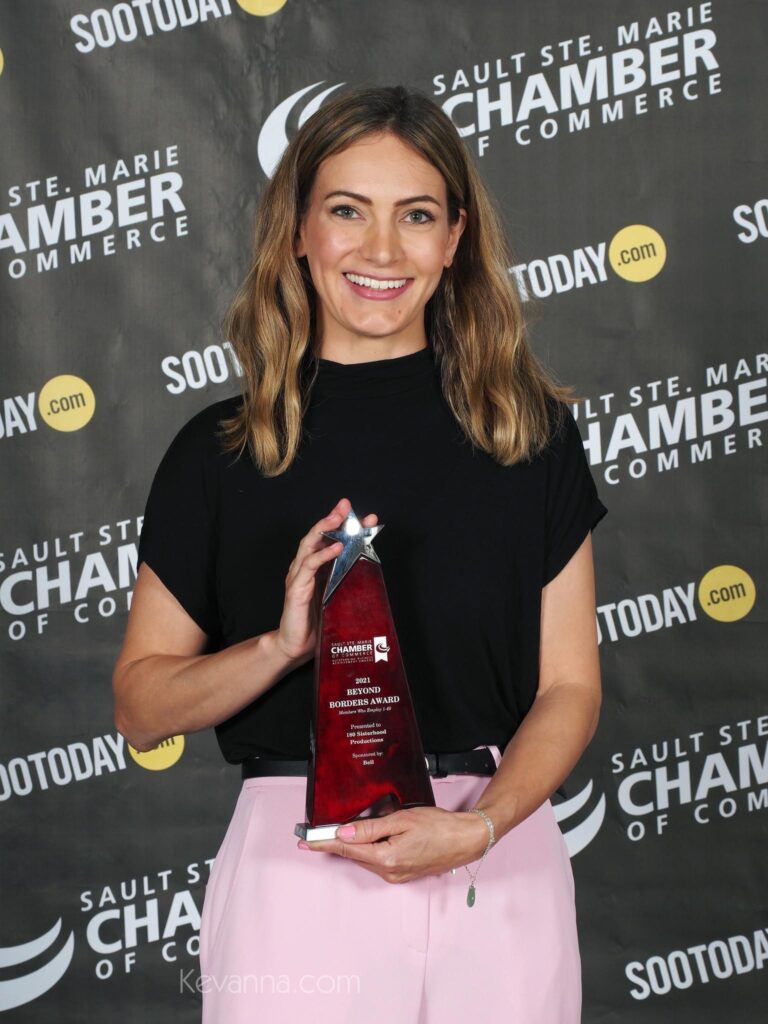 Trish Rainone was born & raised in Sault Ste. Marie. She moved to Toronto in 2012, where she enrolled in improv classes, gained representation and began auditioning for film and television. She worked in various departments in film and tv, starting out as a production assistant and trainee AD, while building a career as an actor, producer, director, production manager and screenwriter. Trish booked many on-screen day-player roles over the years on Northern-filmed productions such as 'V-Wars', 'The Void' and 'Hammer', while also starring in two seasons of the comedy web series she co-created called 'My Roommate's an Escort' as smalltown roommate Heather. Trish currently plays Nikki "Top Dog" Picano on Bell Fibe TV's 'Pink Is In.' The first two seasons are available via Bell Fibe and the third is currently in the midst of filming. She co-directed season two of the ACTRA-Award nominated series.
In 2019, Trish and producing partner Rebeka Herron opened up 180 Sisterhood Productions in Sault Ste. Marie. They relocated their lives and careers from Toronto. The two have since produced 'A Christmas Letter', which was released in 2021 on CBC and CBC Gem. The film notably stars Colin Mochire of 'Whose Line Is It Anyways', as well as many Northern Ontario local actors in principal, actor and extra roles. Many of the 100 crew members involved were also from Northern Ontario. Trish and Rebeka have now completed 4 additional feature films together in Sault Ste. Marie since wrapping 'A Christmas Letter,' and the pair have more series & films in development. With a goal of bringing Northern crew folks and filmmakers together, they started the Sault Film Festival in 2020. The festival turned out to be a success, as a hybrid of online and in-person screenings and workshops featuring Northern Ontario-based artists. The festival continues to grow each year online and in-person and will be taking place again this November 25th, 26th & 27th in Sault Ste. Marie.
Follow Trish Rainone: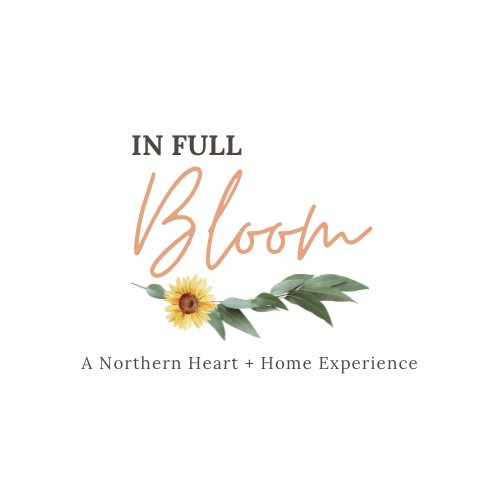 In Full Bloom is an exclusive one-day event that will inspire you, motivate you and elevate you to reach the next level in your life. This is an opportunity for everyone, from all backgrounds to connect with a network that will celebrate and empower you.
Hear from our panel of incredible speakers, which include inspiring Northerners and Canadian icons Cat & Nat!
Enjoy an exquisite meal with wine pairings, shop our favourite Northern vendors, grab a swag bag and more.
Now is the time to plant the seeds for growth to blossom to your full potential.
Join us at In Full Bloom!
Friday September 16th 2022, 5:00PM
Natura Event Centre
1351-D Kelly Lake Road Sudbury, ON
Exclusive early bird tickets with a limited time discount code are available to Northern Heart + Home subscribers!
Hurry – Sign up now!
Stay tuned as we continue to unveil the rest of our incredible Northern speakers, vendors, and swag bag goodies! You don't want to miss this!!
And if you are looking to make In Full Bloom the ultimate getaway take advantage of our preferred hotel rates if you book before August 26th.
🌻🌻🌻
Proudly supported by Sudbury Tourism, Desjardins, Paro Centre, Natura Sudbury, Pelee Island Winery, and Northern Credit Union.