Northern Heart + Home was designed to celebrate the people, places and positives that set the North apart. This spotlight series focuses on exactly that: the people who are at the very heart of our Northern communities. Each profile highlights leaders who are pursuing their dreams, creating meaningful lives and truly shining in the North. This Northern Heart Q+A features Melissa Wyness, owner of North Star Diner in North Bay.
Melissa Wyness is the culinary queen behind North Bay's North Star Diner. Known for creating mouth-watering vegan dishes that appeal to the masses, Melissa first made a name for herself at farmers markets and festivals across the North. There she developed a loyal customer base and partnerships with other vendors that laid the ground work for what would become North Star Diner's permanent location in the iconic Demarco's building. The inspiring space is home to creations that look just as amazing as they taste and is also a favourite set location for many productions filmed in the North.
With a strong commitment to the sustainable food movement and supporting local, North Star Diner is infamous for their use of organic ingredients in unexpectedly beautiful and delectable ways. Although North Star Diner has had to close it's doors since March due to the pandemic, Melissa pivoted to offer the coveted North Star Farmer's Market Care Packages. These popular packages featured a mix of goods from local farms and other vendors that repeatedly sold out in seconds.
North Star Diner has now transitioned into their retro trailer to once again serve their scrumptious plant-based edibles! They welcomed their first diners on Canada Day with a stellar menu. The pop-up style setup offers outdoor seating to the left of the DeMarco's building. Watch for posts on Instagram for next week's schedule!
Read below to learn more about Melissa's journey and the secrets to her success in the North!
The Northern Heart Q+A: Melissa Wyness – North Star Diner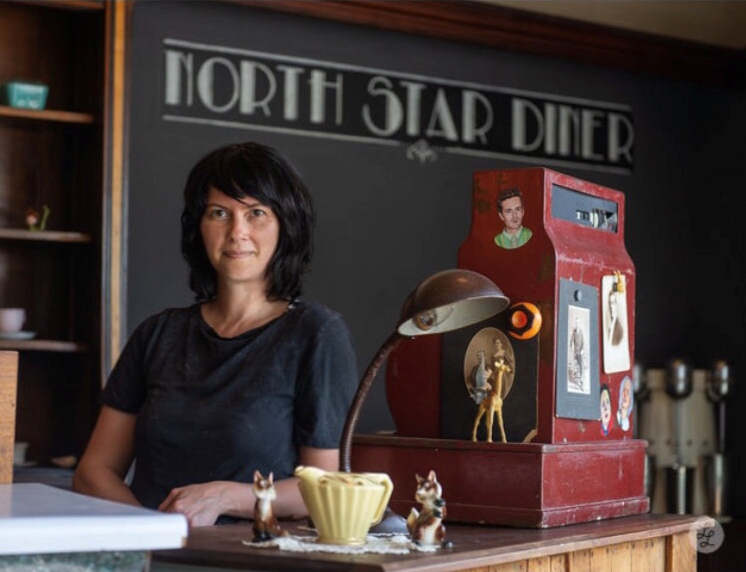 Tell us about yourself.
Born a southern girl, I grew my roots in the big city of Toronto. I studied visual arts in high school and found my way into the culinary world in my early twenties. I was employed in some really thoughtful food related establishments and enrolled in farmers markets across Canada making craft and food.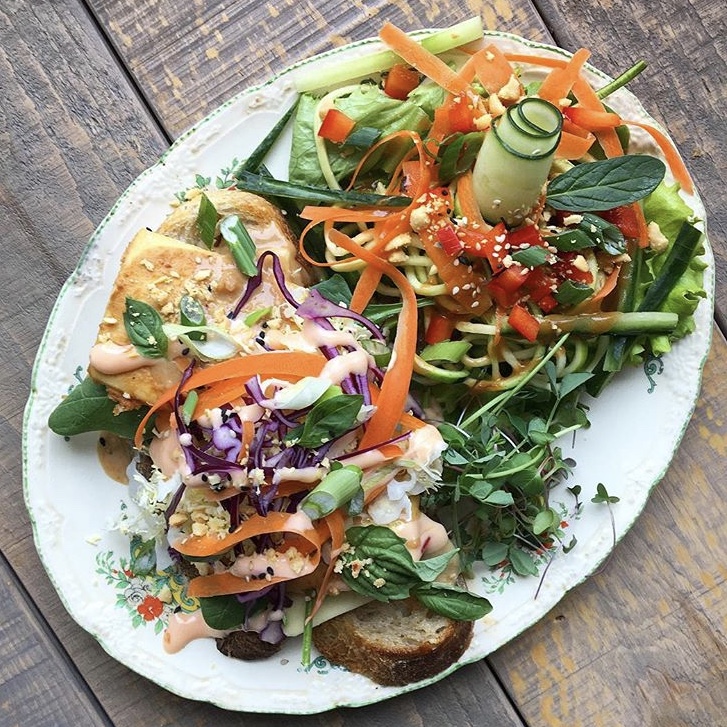 What made you call the North your home?
My dad moved up to Tilden Lake over 20 years ago and I spent all of my visits falling in love with the landscapes of Northern Ontario.
I moved to North Bay in 2014 and shortly after purchased a retro trailer and began a hefty renovation! I applied to the North Bay farmer's market where I began my North Star journey.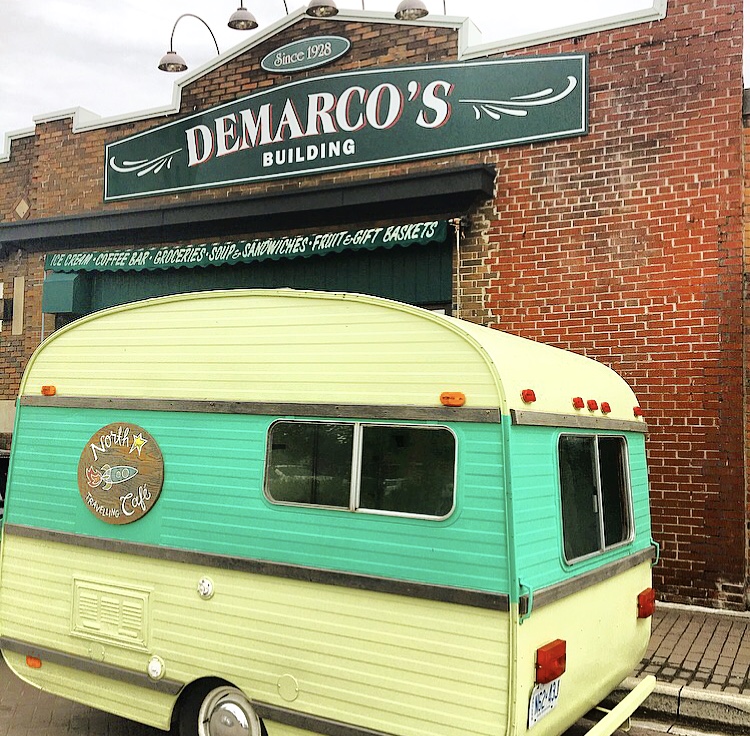 Before opening North Star Diner almost two years ago, you had North Star Travelling Café with booths at various food festivals and farmers markets. How did those experiences prepare you for your permanent location?
North Star Travelling Café was a busy spot Saturday mornings and oh how I miss those market days! We traveled here and there to take part in northern festivities but the market was where my heart was and with it my beautiful community of friends and loyal customers. Forming partnerships with local farmers and foragers to participate in a sustainable food movement was a big part of making North Star shine. We have such a courageous market up here and we should all be taking advantage of it. I am so fortunate to have local greens, garlic, herbs, sprouts, root vegetables and our very own local vegan cheese and wheat meat makers – Kind Choice Food Co.
Two years later when looking for a permanent location, by great luck and timing I was able to move into the DeMarco's building. Their family have been long supporters of the North Star dream! With a lot of hard work, sweat, tears, and helping hands the diner was ready to open.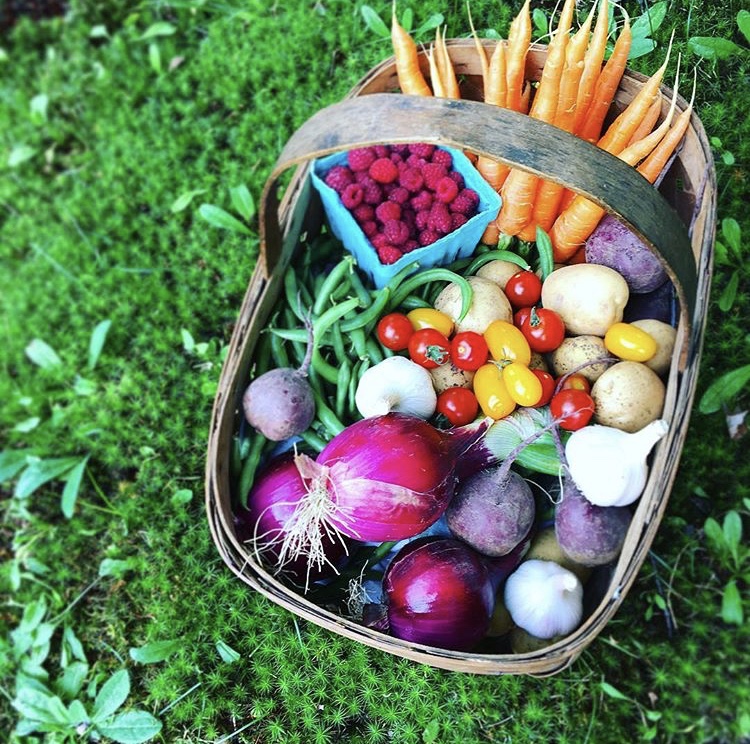 How would you describe North Star Diner?
North Star Diner is everything that I had dreamed of opening. The vintage atmosphere accompanied by the fun and quirky decor and the original red diner stools! Here you'll find tiny accents of my love for U.F.O's, dinosaurs, and David Lynch. Everything has been purchased second hand; it is my home not so far away from home.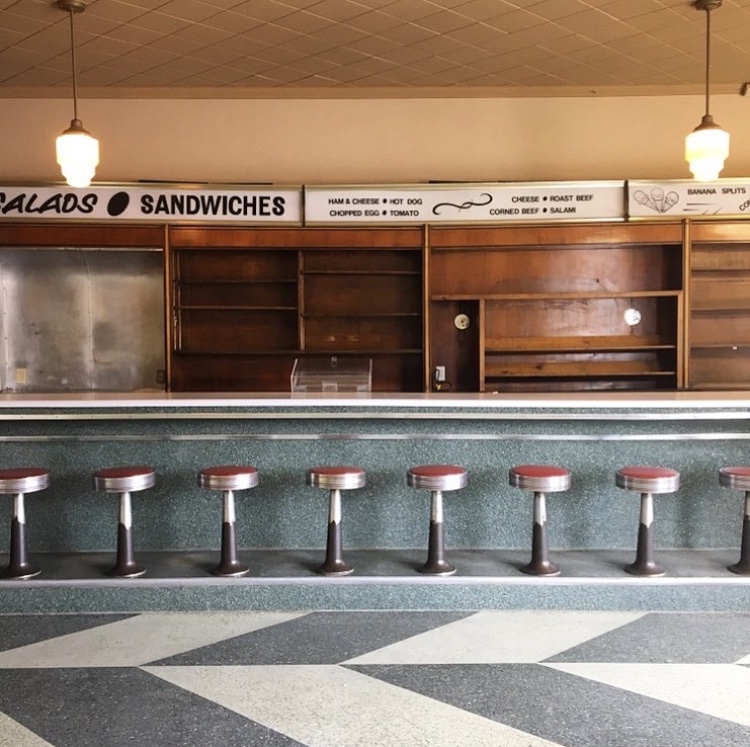 Your locally inspired plant based edibles appeal to the masses. What's your secret to success?
I really enjoy the challenge of making plant based dishes that people are excited about and can't believe it's vegan. I'm also grateful for the positive feedback for creating a comforting and non-judgmental space for locals to gather.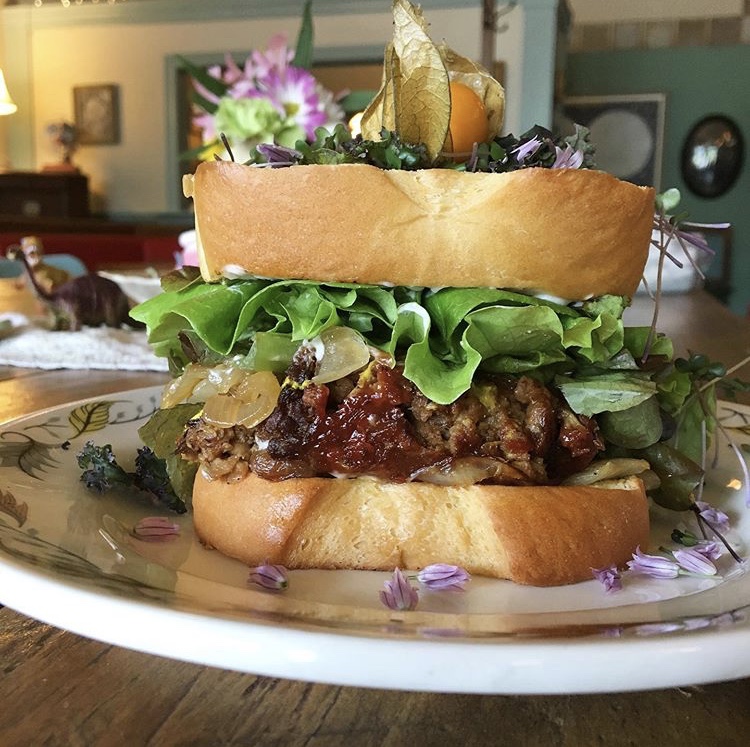 You have a strong initiative to be environmentally friendly and support local in a way that circulates money back into the community. Can you explain this?
Teaming up with local farmers and using organic and environmentally friendly products is so important in North Star's connection to the community and the earth. From day one of the market, there were no plastic straws and only biodegradable and recyclable packaging. Moving forward to the diner, we eliminated all take out coffee and beverage cups to encourage customers to bring in their own mugs. Our take out food is available by bringing in your own container or purchasing one at a small deposit. We hope that this will encourage more humans to be mindful of using more of what they already have. We also have a rewards card for those who participate!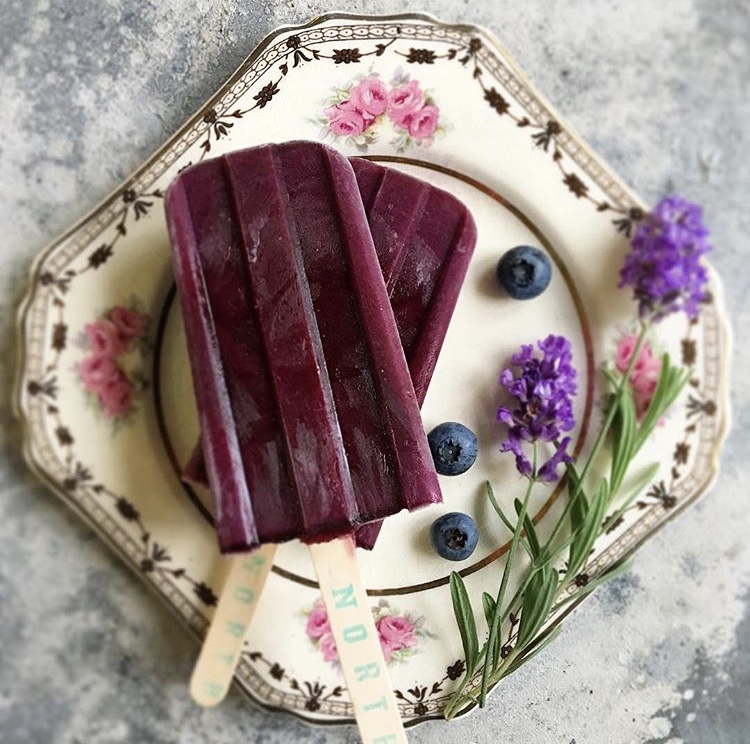 North Star Diner has been used as a set for several television shows and movies filmed in Northern Ontario. What does that say about the appeal of your space in the iconic Demarco building?
Since our stay on Algonquin Ave. the diner has been a popular spot for films and television series'. Although a bit invasive at times and worrisome for all of our little retro nic nacs, it is a fun production to take part in. Last summer we hosted the Carter series to transform our diner for four months into a permanent set that we would work around during opening hours. We've had the company of some really talented and kind folks during their visits, we hope they come back!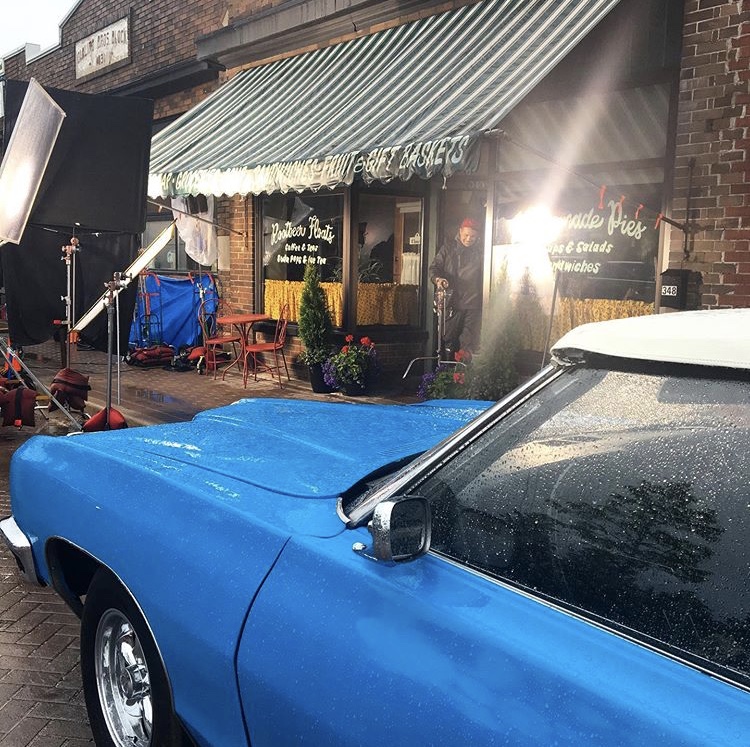 What is the best piece of advice you would give someone starting their career or business in the North?
Believe that your dreams are achievable and keep dreaming up more because change keeps you alive, creative, and interesting. I transform my menu constantly and daydream daily : )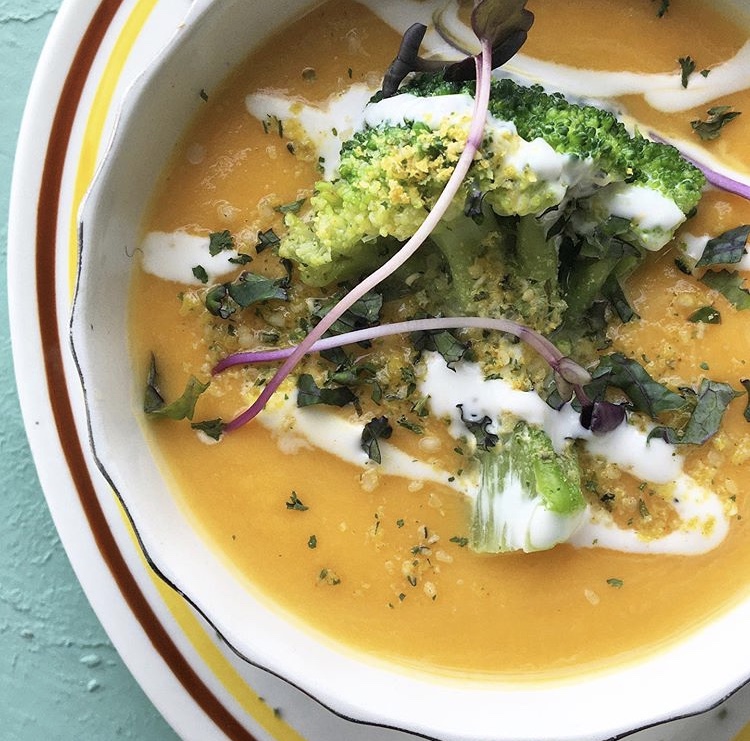 Rapid Fire Questions:
1. Favourite northern city/town
Sudbury has an amazingly gifted community of food and artists. Some great collaborations have been made with our creators and theirs. One of our favourite festivals "River and Sky" is a gem situated in River Valley.
2. Favourite winter pastime?
Cross country skiing on lake Nipissing.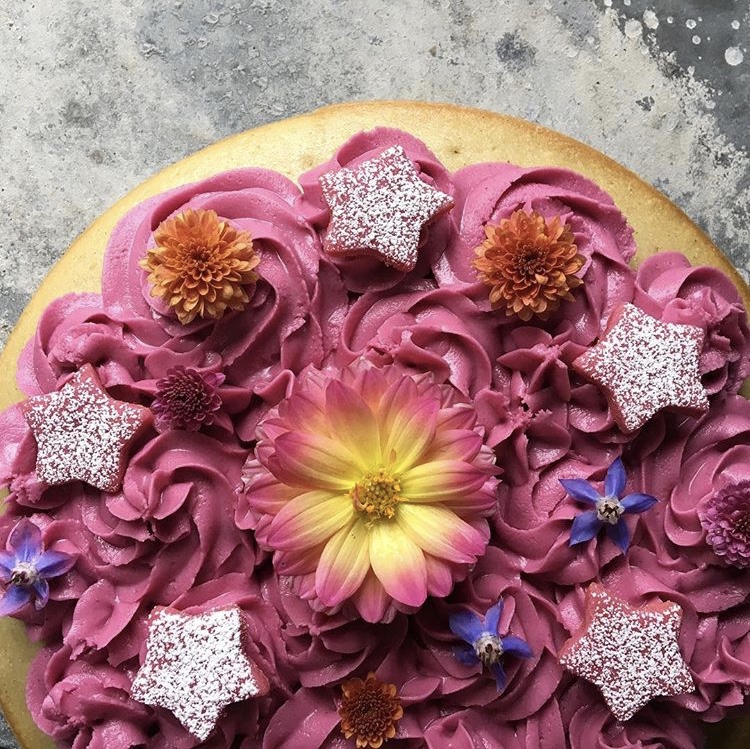 3. Favourite Northern Ontario restaurant, retail store, spot for a night out or outdoor area?
The Farm, North Bay
A collective of local artists and environmentally friendly products
Gateway City Brewery, North Bay
These boys make outstanding beer!
Nature's Harmony Eco-lodge, Mattawa
Cabins and yurts, sustainable getaway
Tucos Taco Lounge, Sudbury
Mexican inspired vegan food
Beards Bakery, Sudbury
Vegan coffee and desserts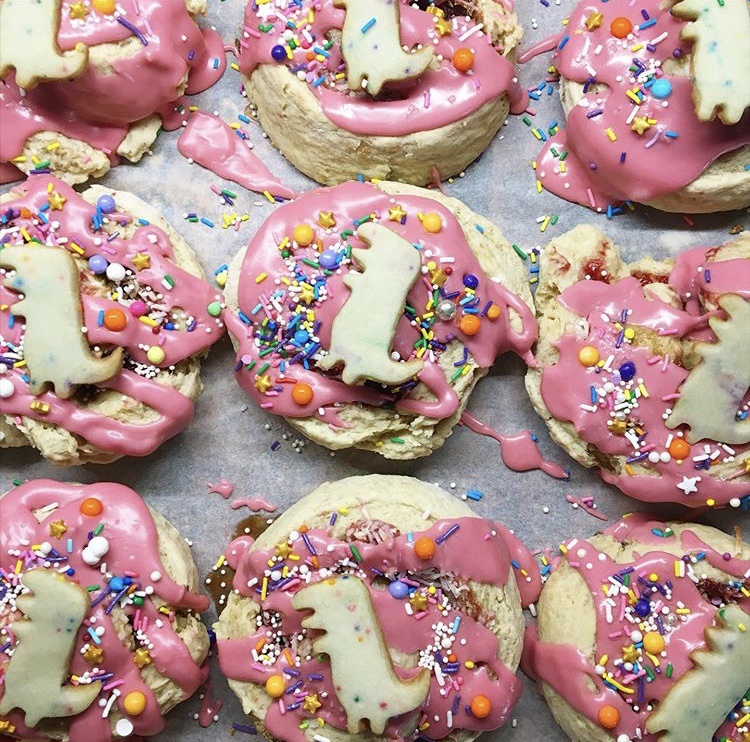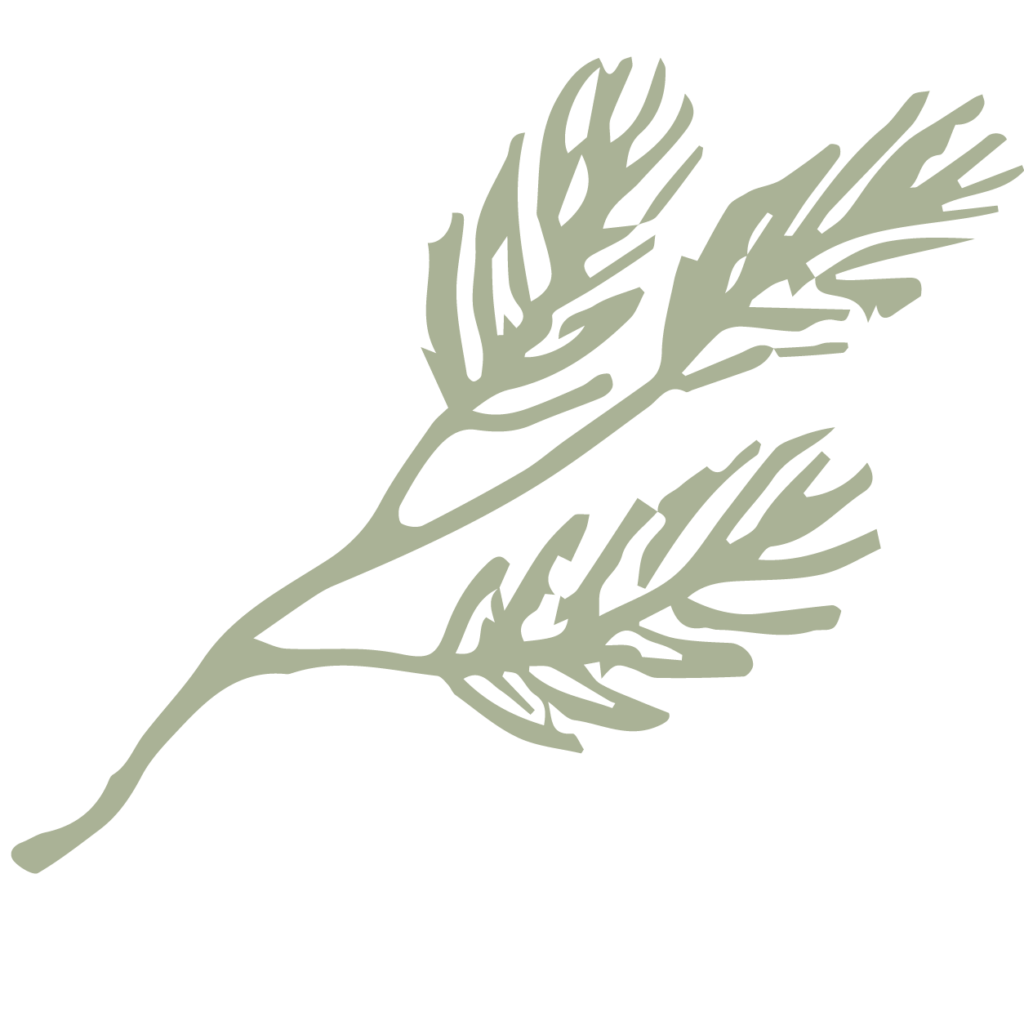 Follow North Star Diner:
Do you know of an amazing Northerner who is pursuing their dreams, creating a meaningful life and truly shining in the North? Let us know!