Northern Heart + Home was designed to celebrate the people, places and positives that set the North apart. This spotlight series focuses on exactly that: the people who are at the very heart of our Northern communities. Each profile highlights leaders who are pursuing their dreams, creating meaningful lives and truly shining in the North. This Northern Heart Q+A features Randi Ray and discusses empowering Indigenous voices as we recognize the National Day for Truth and Reconciliation.
Earlier this year we saw a statement that really resonated with us. It said, "Learn about Indigenous brilliance and success as much as you learn about Indigenous suffering and trauma".
September 30 is National Day for Truth and Reconciliation. 'Orange Shirt Day' is a day to recognize and commemorate the ongoing legacy of residential schools, and every child matters. As we take the time to learn and re-learn about the Indigenous peoples of Turtle Island, we want to uplift and recognize the amazing individuals who are shining so brightly in our northern communities.
Randi Ray is a vibrant example of this. With Anishinaabe roots from Flying Post First Nation, Randi leads her life with a strong cultural awareness. She has dedicated her career to Indigenous community building and wellness as the founder and CEO of the Aazhoganike Family of Companies.
Randi is an a life-long learner (currently finishing her PhD), parent, partner, colleague, daughter, niece, sister, auntie, cousin, friend, teammate and coach.
Read below to learn more about Randi Ray and the incredible work she's doing. She also offers advice for non-Indigenous settlers to Canada looking to become better allies and support Indigenous peoples.
The Northern Heart Q+A: Randi Ray
Tell us about yourself and your ties to the North
Giiwedin Noodin kwe n'dizhinikaaz. Anishinaabe n'dow. Flying Post miinwa Red Rock miinwa, N'swakamok n'doonjibaa. My name is Randi Ray and I am Anishinaabe from Flying Post First Nation. I grew up in the small community of Red Rock on the beautiful shores of Lake Superior, 100 km east of Thunder Bay. I am a northern girl through and through. I have lived, played and worked across northern Ontario my entire life. I moved to N'Swakamok (Sudbury) for post-secondary education 13 years ago. I now call Hanmer my home.
It is surreal to share that I am the founder and CEO of the Aazhoganike Family of Companies. This includes Miikana Consulting (previously Mercer, Ray & Co.), and Canada's first all-Indigenous virtual mental health clinic, Noojimo Health. I am also finishing my PhD with my research focusing on First Nation Governance and Leadership. This work to me is also important as my best friend and father is one of Ontario's longest serving First Nations Chiefs. Most importantly, I am a parent, partner, colleague, daughter, niece, sister, auntie, cousin, friend, teammate and coach.
I have been often described as a people-centered leader who is passionate about using others' gifts to bring about change. I am fortunate to have had leading roles in education and health organizations. I have supported both non-Indigenous and Indigenous organizations as a consultant in mining, education, health, business, community, policy, research and community development.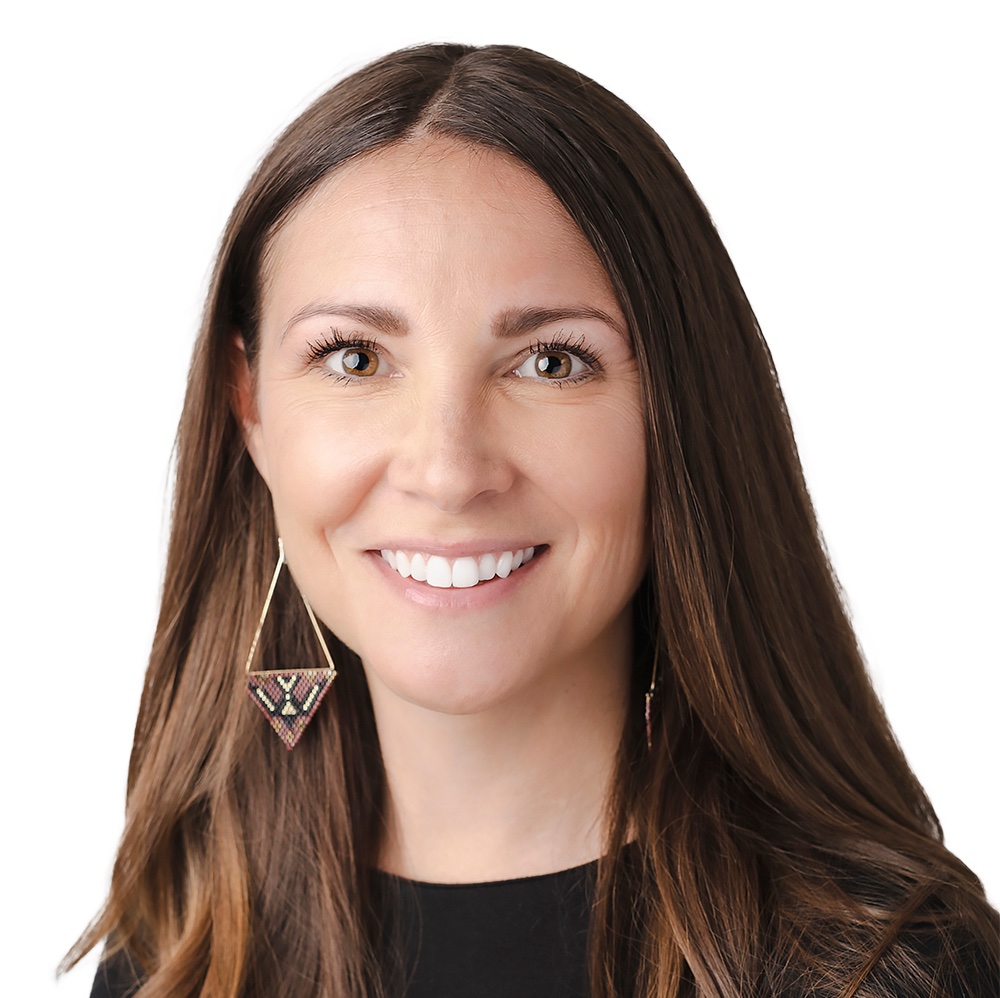 As a managing partner at Miikana, you work with a team to provide support with Indigenous relations, education and training as well as community development. Tell us about the work you're currently doing.
Miikana has come a long way since its inception. Although we're less than five years old, we've been able to help clients across the country with (now) over 100 projects. We build capacity within communities and organizations and help create connections that are mutually beneficial between organizations and communities. Our clients have trusted us to support their important work in First Nation communities, with Indigenous organizations and political bodies, as well as both private and public sector. This supports areas of mining, economic development, education, business development, healthcare, health systems, research and evaluation. We are so grateful for our clients who have trusted us enough to include us in their growth plans.
Our goal at Miikana (which means "a path" in Anishinaabemowin) is to help our clients along their respective paths. Our now six person team brings over 100 years of collective experience in working at the intersection of Indigenous communities, organizations, government and the private sector.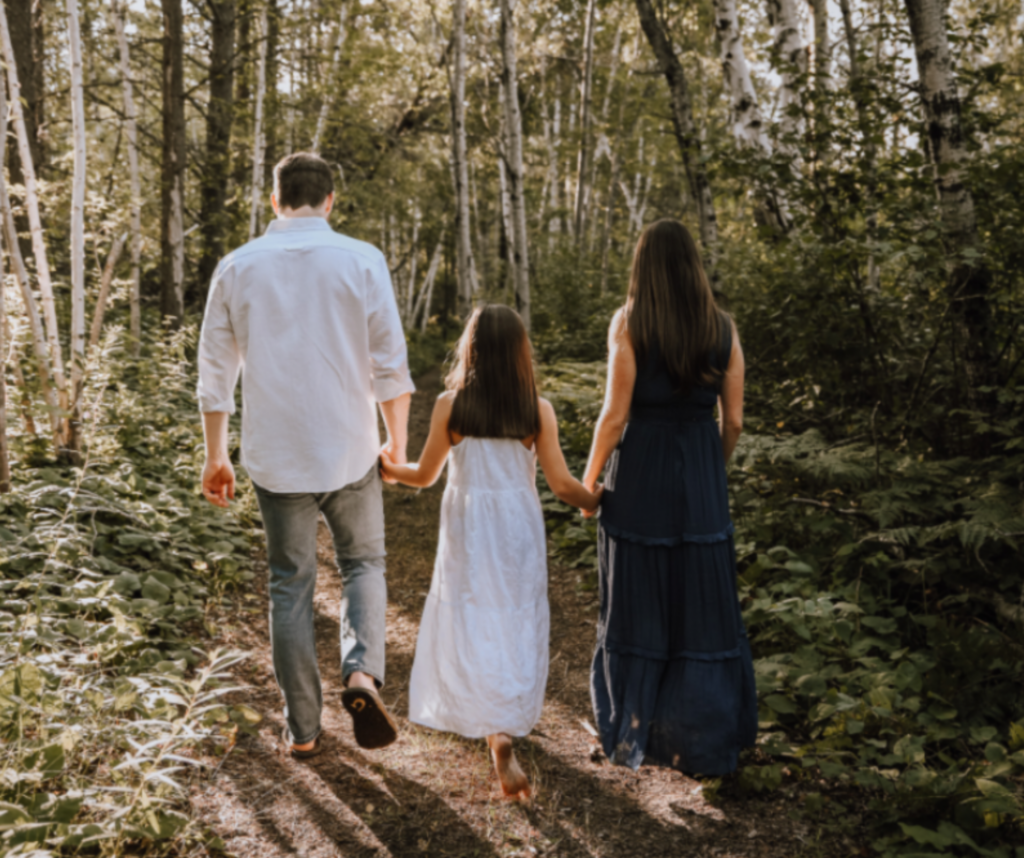 Tell us more about Noojimo Health.
Noojimo Health is an all-Indigenous circle of clinicians here to help Indigenous people in Canada on their journeys. Our all-Indigenous 10-person circle truly believes that Indigenous people should have a safe space to heal, be heard, and feel seen. Our wholistic approach to mental wellness is offered through the lens of Indigenous safe care and ensures confidentiality.
Some of our services offered by Indigenous clinicians for Indigenous people:
? Personal Individual Counselling
? Group & Family Counselling
? Employee & Family Health Support
? Mental Wellness Education for Organizations
As a virtual wellness clinic, our services are easily accessible from wherever you are in Canada. You can download our Noojimo App in the App Store directly to your mobile device. Once you've registered and created your personal and confidential profile, you can schedule your appointments, view your past and future appointments, and reschedule as needed.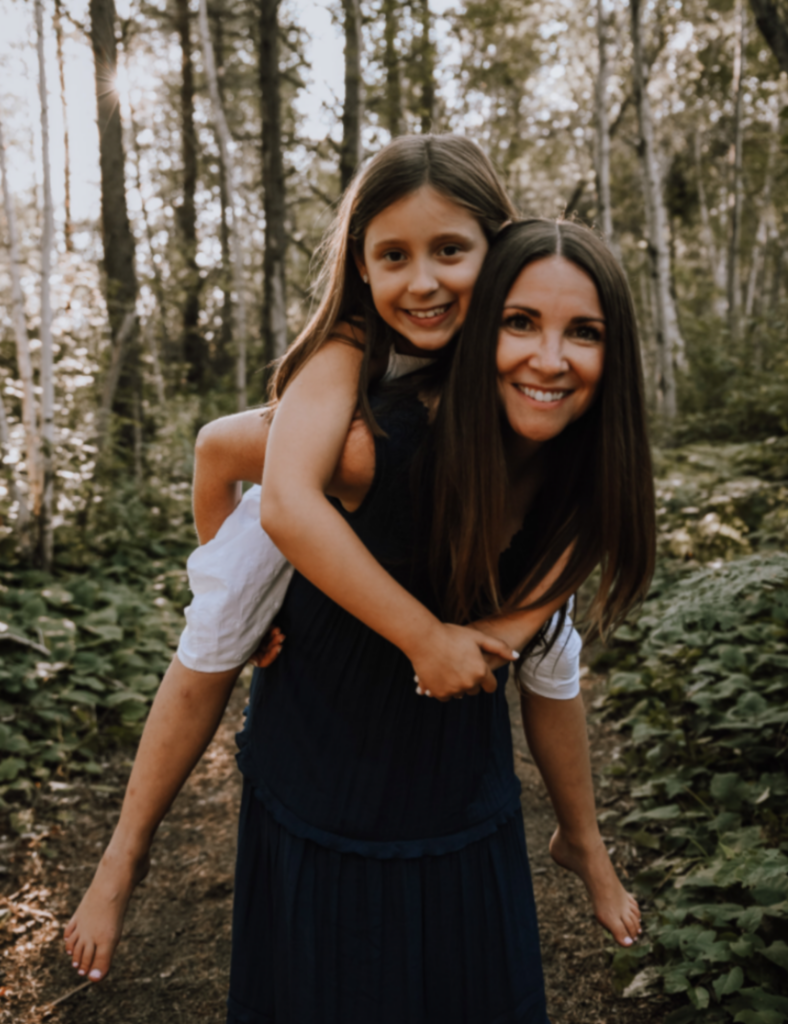 Where do you look to find inspiration for your work?
I honestly do not have to look outside my circle. One of my mentors shared with me that the ancestors have our backs and that could not be more true of mine. I come from a long line of incredible warriors whose gifts have been instilled in me for generations. The zaagin (love) I have for my family, friends, Miikana and Noojimo Health circles are filled with the most dynamic, exciting, inspiring people you could imagine. Throw in really amazing clients and boom – everyday is the best day.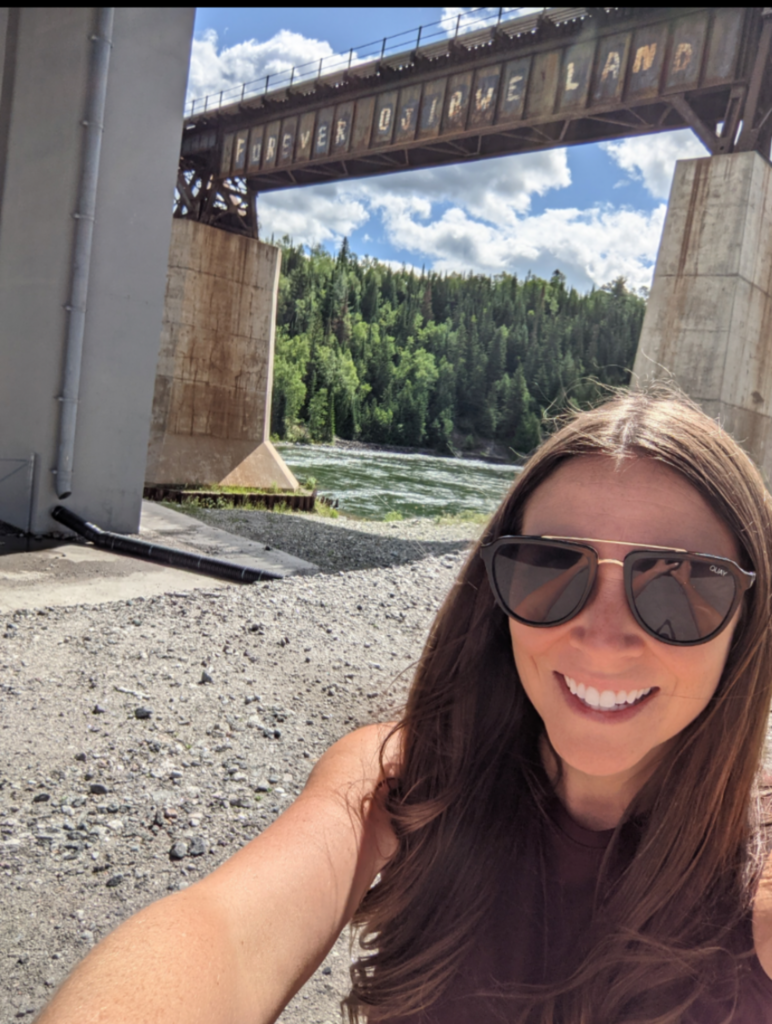 What is the best piece of advice you would give someone starting their career or business in the North?
Relationships are everything. They say there is always six degrees of separation – in the North I would challenge that it's two. The relationships that you make from a young age through family ties, sport, community programs or events are the ones that likely will serve you well throughout your life and career. Reciprocal relationships in an Anishinaabe context have been said to be the foundation to creation and minobiimaadziwin (the goodlife). I run my businesses like I run my life, honouring the relationships that I have in a genuine authentic way, seems pretty simple, eh?
In your opinion, how can settlers become better allies to Indigenous peoples? What ways can we get involved, show support and/or donate to help survivors and families of residential schools?
Listen first. Take the time you need to learn and re-learn. Sit with your discomfort, challenge your biases and use humility in your approach forward – but keep moving forward.
As we all strive for Minobimaadziwin (the good life), I encourage all people to continue (or start) on your path to lifelong learning today. Take the time to learn about the history of Canada, participate in local celebrations, listen to an Indigenous artist, watch a film by an Indigenous filmmaker, eat food made my an Indigenous Chef, read a book by an Indigenous author, buy products from Indigenous designers, spend the day going down the rabbit hole of brilliant Indigenous people on podcasts or humbly ask your Indigenous friend to share their story. What you will find is that our diverse Nations are strong, extremely resilient and that as the First people of this country, we have a lot to be proud of!
In terms of donations, The Indian Residential School Survivor Society (IRSSS) is a provincial organization with a twenty-year history of providing services to Indian Residential School Survivors. You can donate here at: https://www.irsss.ca/donate
You can also do your own research and donate locally to a Native Friendship Centre in your area or connect with the local Indigenous organizations in your area to see if they accept donations.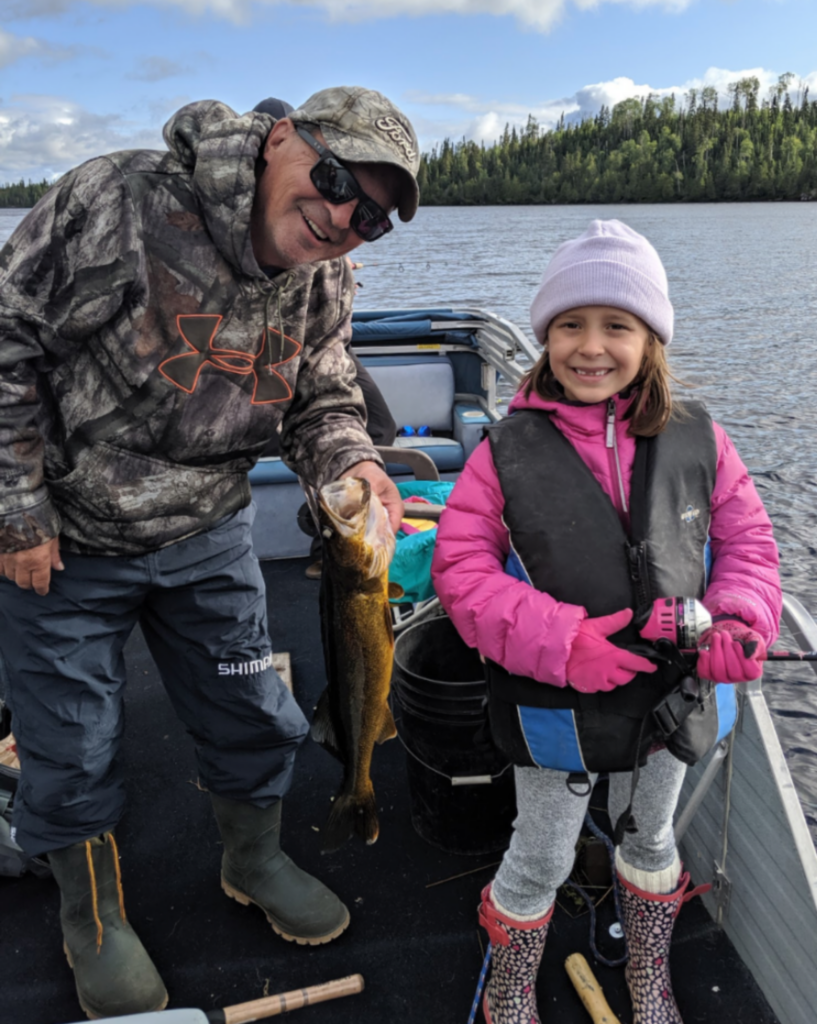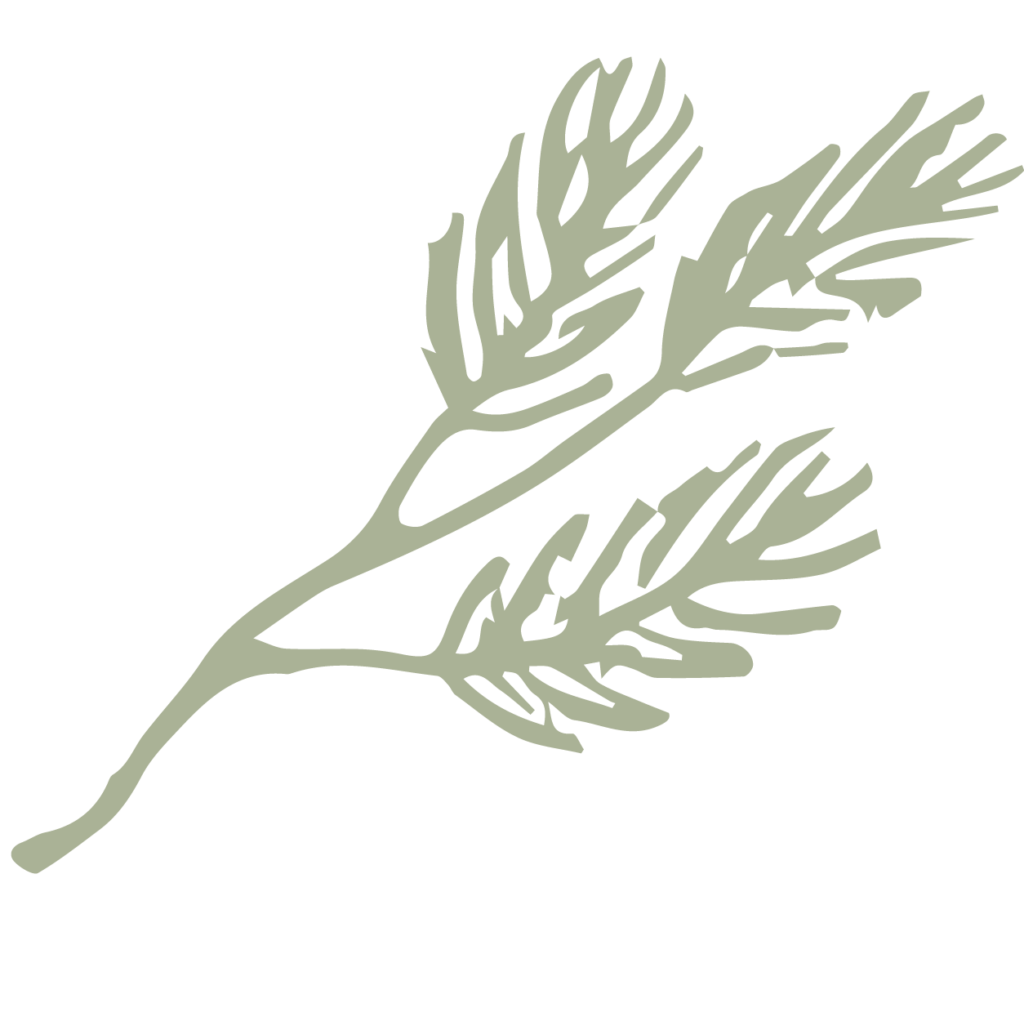 RAPID FIRE QUESTIONS:
What is your favourite northern city/town? My hometown of Red Rock, by far!
Is it a 'camp' or a 'cottage'? I didn't know what a cottage was until I was 20. Camp all the way!
What's your favourite winter pastime? I love everything about being at the rink, the fresh crisp air, the early mornings or late nights, the chatter in the dressing room and even the smells.
What is your favourite Northern Ontario retail store, chip stand, or outdoor area to explore? Always have to give a shout out to other Anishinaabe kwe's who are crushing it! Hiawatha's ChipStand in beautiful Wikwemikong (owned by far the best food and hockey teammate, Hiawatha Osawamick) and Mini Tipi (Trisha Pitura is from Nipissing First Nation and grew up in Sudbury)
Tell us where you go to get the 'best' northern cup of coffee, poutine, burger or butter tart: Hands down, Salute Coffee!
Do you know of an amazing Northerner who is pursuing their dreams, creating a meaningful life and truly shining in the North? Let us know!