Northern Heart + Home was designed to celebrate the people, places and positives that set the North apart. The Northern Hospitality interview series recognizes local restaurants, resorts and places to visit with outstanding offerings. Each profile showcases and highlights unique places that can be found right here, in the North. This Northern Hospitality Q+A features Abby Cook, Tourism Development Consultant at 101 Experiences.
101 Experiences: Cultural Crossroads is an interdisciplinary non-profit project based in Northeastern Ontario. Their two main goals are to help locals create tourism experiences and create welcoming communities. They can help you become an experience host, plan your next adventure in person or enjoy it online from anywhere!
Read below for our interview with Abby Cook who is the Tourism Development Consultant at 101 Experiences. Here she shares the evolution of this innovative grassroots project and advice for those looking to get involved.
PLUS visit our Instagram and Facebook pages for a chance to WIN a 'Witchballs and Beer – Women in Brewing' experience for two at Gateway City Brewery. This unique event is the perfect way to kick off the fall season while enjoying a 12 oz pour and getting in the spirit for Halloween!
The Northern Hospitality Q+A: 101 Experiences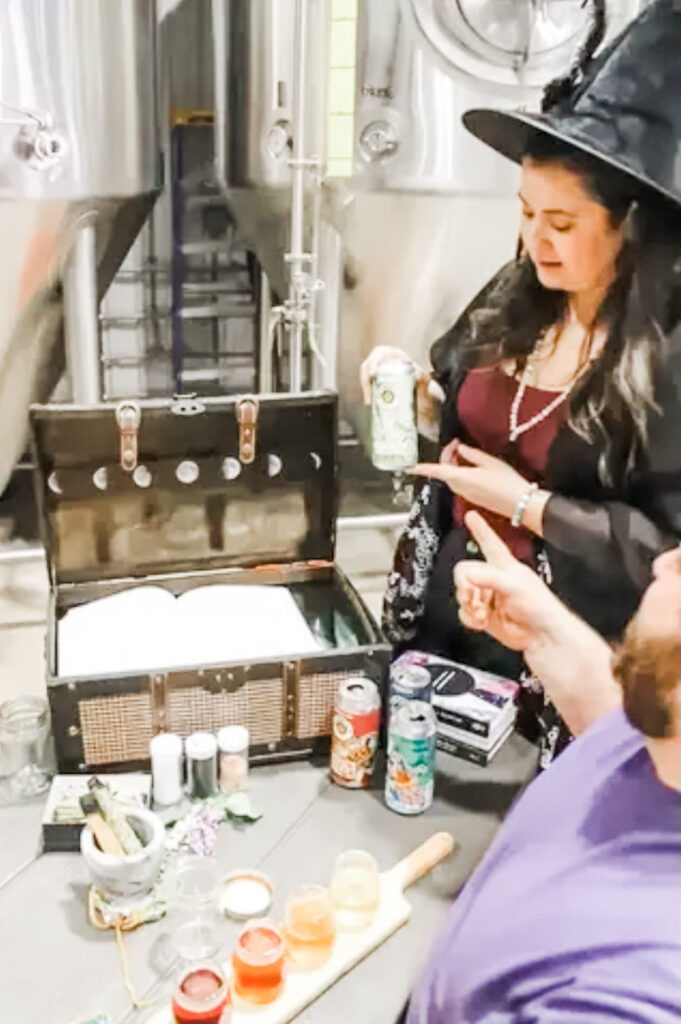 Tell us about yourself and why you call the North your home.
I am a born and raised Northern Ontario girl. I headed to the east coast for my education, which is where I fell in love with the tourism industry. I always wanted to take my experience from the east coast tourism scene and help to show off Northern Ontario. In 2018, I moved home to North Bay and this February I was introduced to the 101 Experiences Program.

I have always loved the North. We are so lucky here. We get to experience all four seasons, we have gorgeous lakes that we do not have to pay to access, we have amazing winter recreation happening here, and we aren't surrounded by steel and concrete, we're surrounded by forest, hills, and lakes.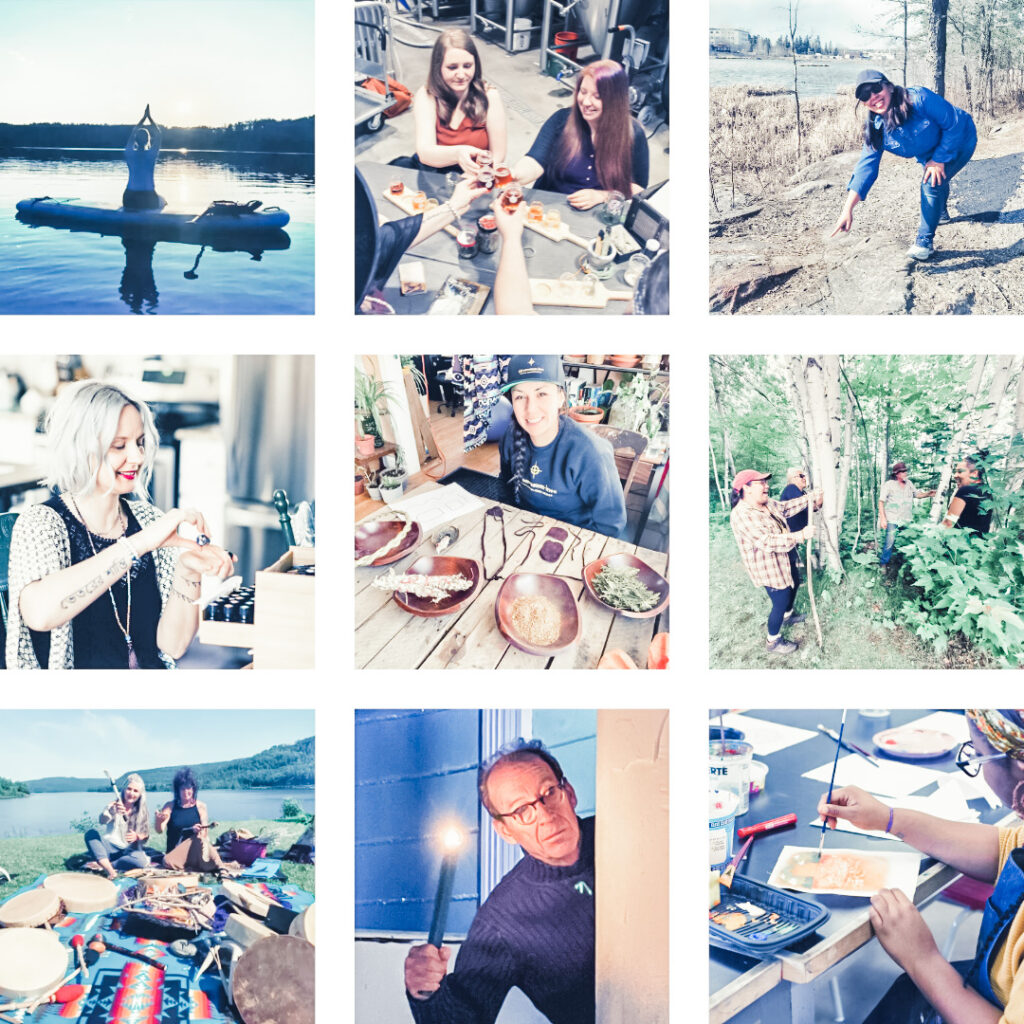 What is the 101 Experiences Program?
101 Experiences is a non-profit program that searches for locals across Northern Ontario who have a passion or skill that they want to turn into an offering for tourists. Our group of trainers guide them step by step from the development of their idea to uploading it to a booking platform and marketing it to tourists. All of our resources and workshops are free for participants, and once their experience is created, the participant is in control.

Participants become an entrepreneur and business owner. They control when and how frequently they host their experience, they control the cost for their experience, and they get to tweak it to best fit them. We currently have 32 participants who are hosting their own experiences across Northeastern Ontario, and we continue to provide support and marketing to each of them. The project has created an amazing sense of community across our region, which we had not anticipated but has been one of the greatest outcomes so far.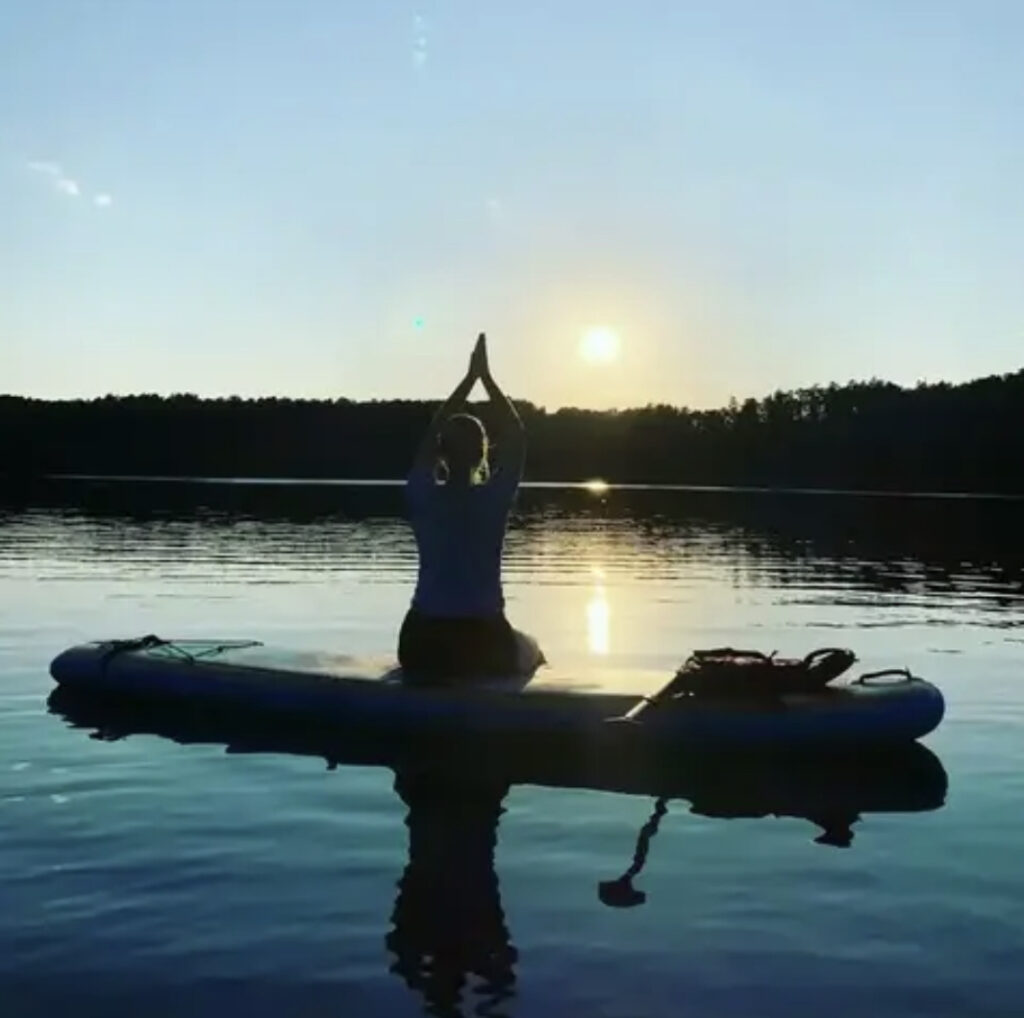 How did 101 Experiences come to be?
101 Experiences is a project that originally started in Temiskaming Shores. The visionary and creator of 101 Experiences – Nicole Guertin – is the operator of several BnBs in Haileybury and was finding it hard to give tourists suggestions on what to do for fun in the area. Nicole was aware of the talent and passion that people had in her area, so she decided that she would create a program that supported locals in the creation of their own tourism experiences. She then started her hunt for funders and for her training staff.

Besides myself, we have 6 amazing trainers across the region, as well as two brilliant administrative coordinators who are the backbone of the program. We are continuing to develop experiences across the region and are getting ready to start our next round of fall and winter workshops. We currently have room left in those workshops, so if anyone reading has a passion they'd like to share, please don't hesitate to contact us!
What is the inspiration behind your inclusivity and Indigenous mandate?
Inclusivity and creating welcoming communities was always a core concept for this project. When Nicole pitched the program to each of our team members, it was a major draw for each of us, and what separated it from many other tourism programs. Inclusion and diversity should be at the forefront of any new endeavour.

Stats are showing that our northern communities have an influx of newcomers, but that they aren't necessarily staying, so we wanted to find ways to help them build a sense of community, while also giving them the space and voice to tell people about their culture, in hopes of alleviating racism and discrimination that has been prevalent in our northern communities. We want to do the same with our Indigenous communities. Historically, Indigenous peoples and newcomers have had their culture and traditions suppressed, but now people want to learn, especially when travelling. Visitors want to learn from the people who live in the place they are visiting. We have seen that our newcomer and Indigenous hosts have gained confidence and a community from their involvement in the project, and that having these shared experiences with their guests is creating a new sense of understanding between the host and the guest.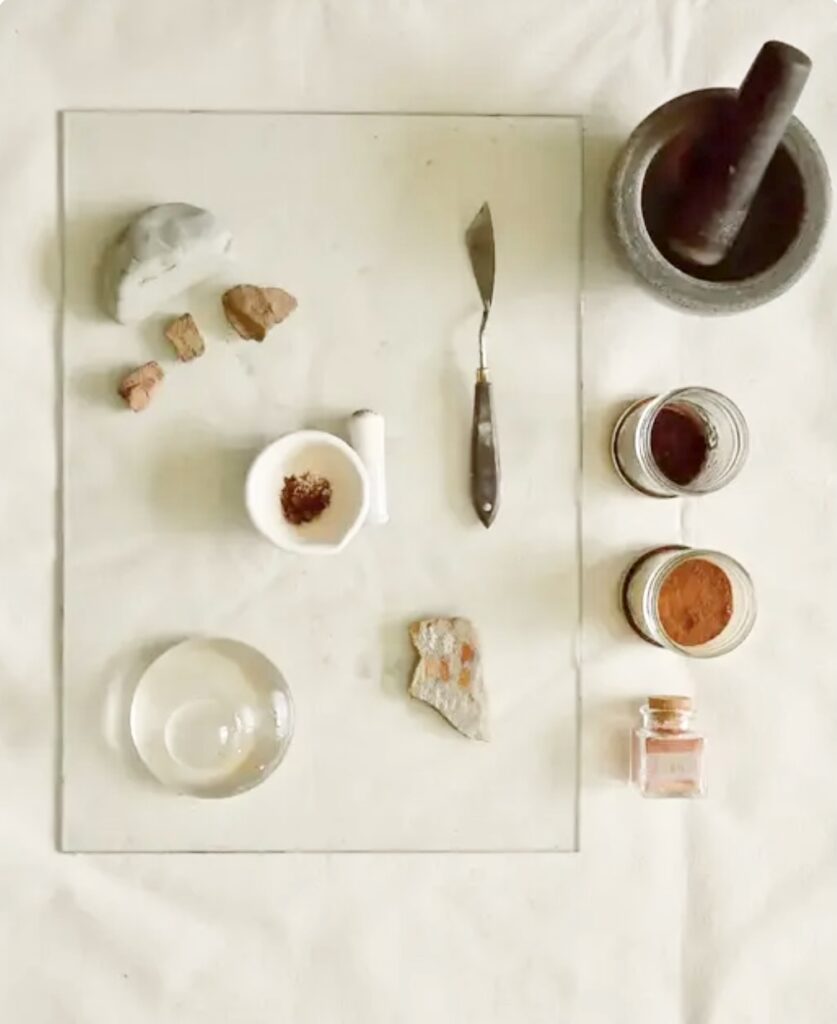 The pandemic and corresponding shutdowns have forced the hospitality industry to be creative with their offerings. Tell us how you've pivoted during this time.
I've gotta tell ya, the pandemic was a challenge for the project. 101 Experiences was set to launch for March 2020. We know how that went…
The team stepped back and looked at how they could continue forward. All of our workshops went from in person to Zoom, and our passion fair – where participants pitch their experience to local partners, potential tourists, and community champions – turned into a virtual fair. We've found that this has actually been quite successful. We're able to tap into locals who may not be quite close enough to attend workshops, but can partake in virtual ones. We're able to work together from all across the region with ease.
At the beginning of 2021, we had high hopes of getting springtime in-person experiences up and running, but the March lockdown put a halt to those plans. Instead, we partnered with the Ministry of Seniors and Accessibility to launch a virtual experience campaign. For the month of May, we had our experience hosts pivot their in person experiences into virtual experiences, and offered free experiences to anyone who signed up. We had over 20 hosts and we offered over 70 virtual events through the month. We had over 500 people sign up to attend and they tuned in from across Northern Ontario, Canada and even the world, with guests joining us from the United States, Chile, the UK and even Australia! It was a great way for us to get our hosts experienced in administering their experience, and to get the word out about the project.
Now that restrictions are lifting, many of our hosts have reverted back to in person experiences, but we still have some that continue to offer their experiences virtually. The great thing this has taught us is that we can create virtual experiences based in Northern Ontario that have value and that people around the world want to attend, and we have the knowledge to be able to recreate virtual experiences in the event of further restrictions in travel!
What is the best piece of advice you would give to someone wanting to get involved with 101 Experiences?
Take the leap and contact us. Give yourself a chance and believe in yourself. The team at 101 Experiences is so supportive, so if you have an idea – even if it's the most vague inkling of an experience – reach out to us! Tourists, both domestic and international, are looking for experiences that are interesting, quirky, immersive and hosted by someone who truly loves what they're doing. Our region has so much to offer, let's show it to the world!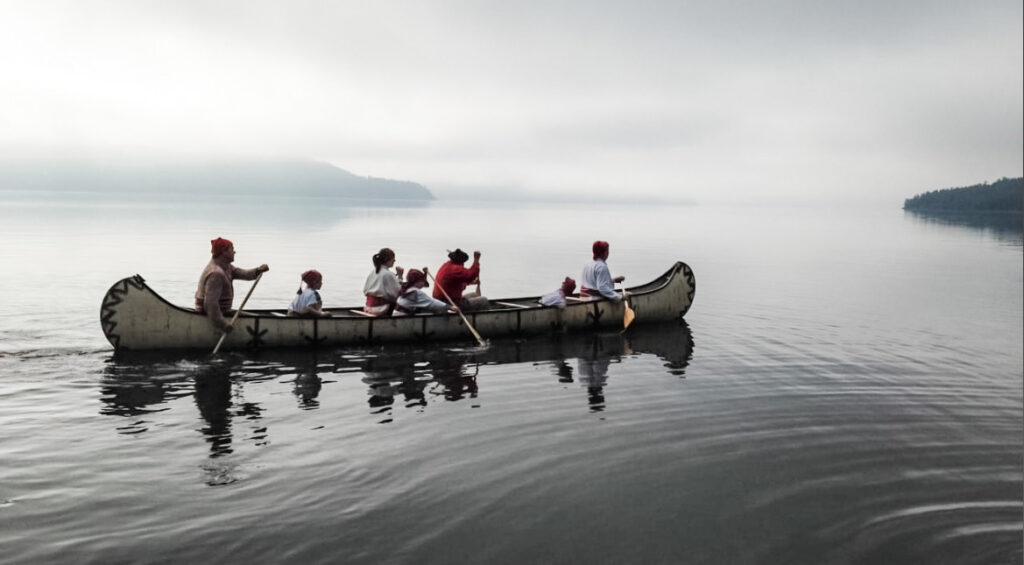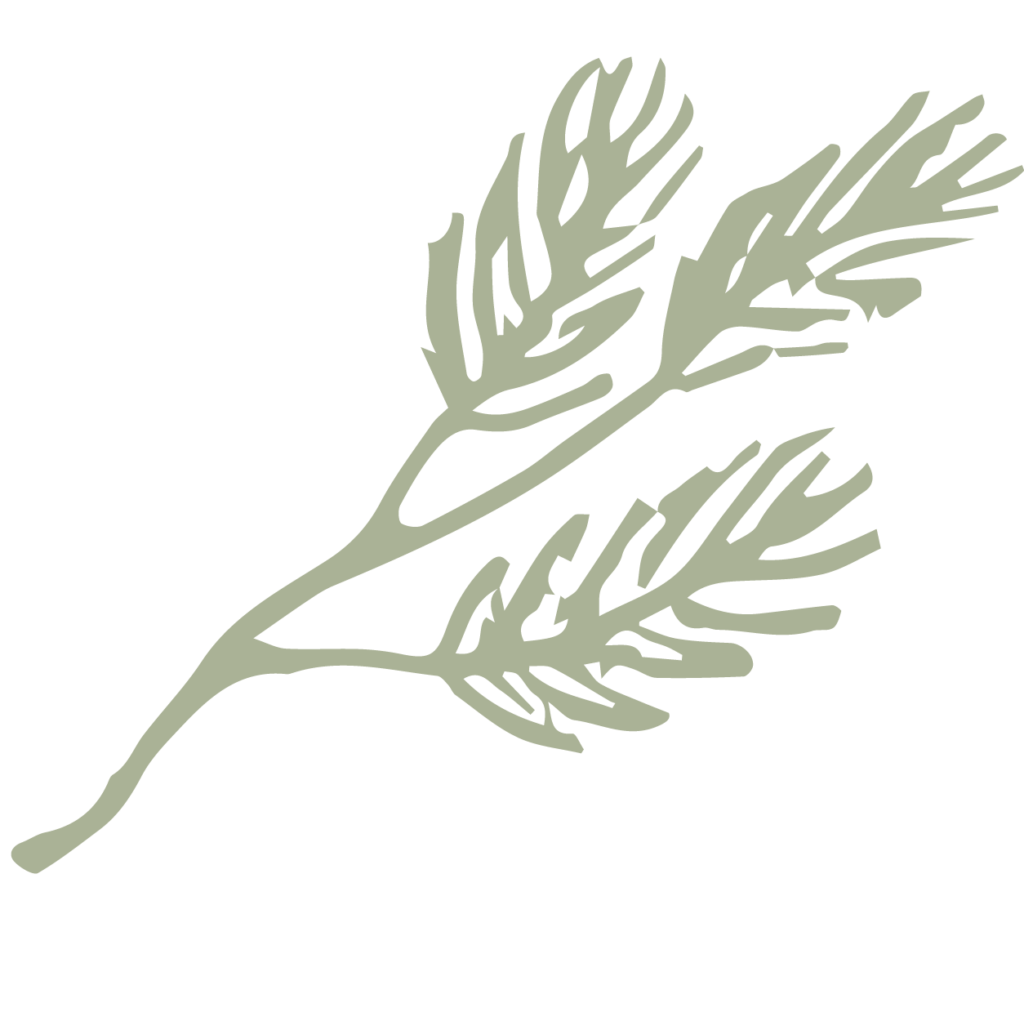 Follow 101 Experiences
Do you know of an amazing Northern restaurant, resort or hospitality business with outstanding offerings? Let us know!