Northern Heart + Home was designed to celebrate the people, places and positives that set the North apart. The Northern Hospitality interview series recognizes local restaurants, resorts and places to visit with outstanding offerings. Each profile showcases and highlights unique places that can be found right here, in the North. This Northern Hospitality Q+A features Kyle Laplante & Jessica Sanabria, owners of Good Glaze.
Good Glaze is a delectable dessert bar located in downtown North Bay. In a few short years they have cemented their status as THE go-to in town for sweet treats. We guarantee Good Glaze's creative confections are sure to please even the most discerning of sweet tooth's. Their menu includes doughnuts, cake slices, ice cream, milkshakes, small confections, cheesecakes and other baked goods.
Read below for our interview with the power couple behind Good Glaze, Kyle Laplante & Jessica Sanabria. Here they share the evolution of their business, their new location on Main Street and advice for fellow entrepreneurs in the North.
Don't delay, head to the Good Glaze site or store to place your order today! Insider tip: Use code SIXPACK for 15% discount on orders of 6 doughnuts and more!
The Northern Hospitality Q+A: Good Glaze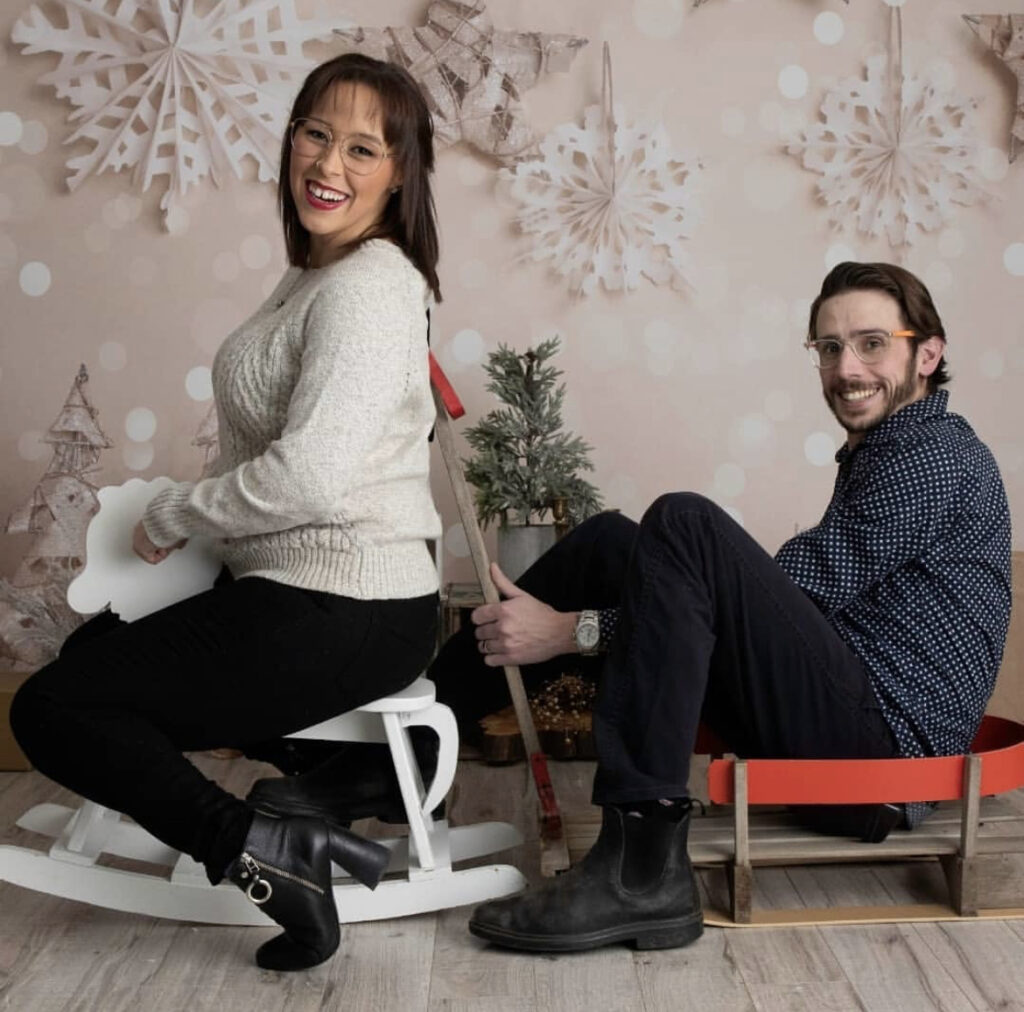 Tell us about yourselves and why you call the North your home.
Kyle is born and raised in North Bay. Jess is from Colombia, but moved to North Bay over 10 years ago making the North home. After moving across the country, we always came back home, to North Bay. We've now made it a part of us more than ever. We are part of a community of smart, empowered dreamers that want to make North Bay its best version yet.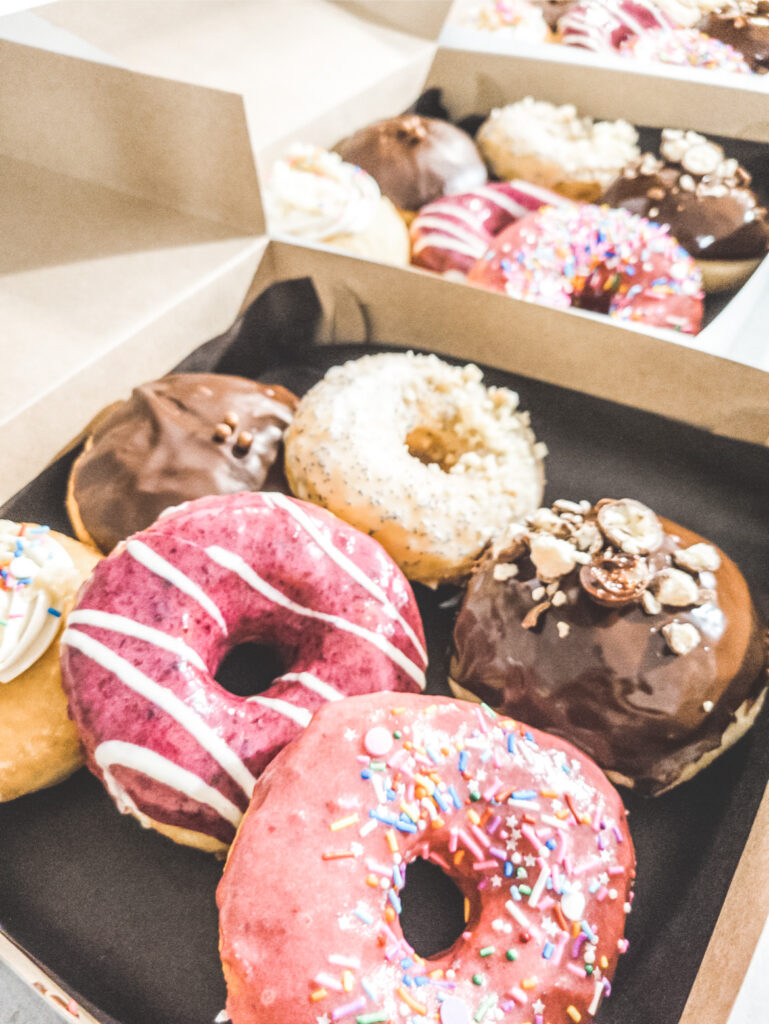 How did Good Glaze come to be?
We always wanted a small bakery were we could combine our skills and love for food. We started very small at the Artisan's Way Market. The market used to run once a month in downtown North Bay. Slowly we found ourselves looking for a small retail space to call home. After the first Covid-19 lock down, we continued to operate at a limited basis, with the incredible support of the community. In October 2020 we re-opened our small retail location. Thanks to the amazing team (more like family) that we've been lucky enough to surround ourselves with, we were able to push Good Glaze to the next level to our new location at 130 Main St W.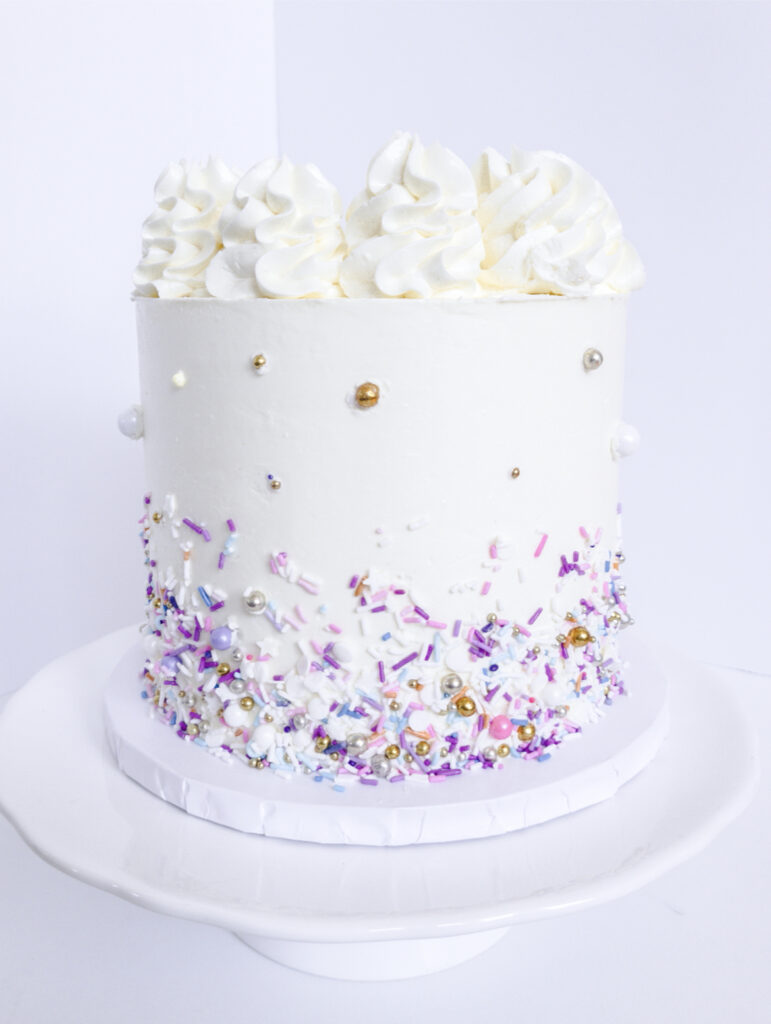 What is the inspiration behind your menus?
We try to write our menus with the seasons. Fresh flavours for the summer, and more cozy ones for the fall and winter. Jess loves to play with textures and flavours and recreate everyones favourite sweets into doughnuts. Who says you can't have it all?
You've opened a new location. What can we expect?
Good Glaze has grown to be a dessert bar. We have added cake slices, ice cream, milkshakes, small confections, and cheesecakes, along with other baked goods. We've always been inspired by the vintage milkshake bars, and we tried to incorporate some of this retro vibe into the new space, but keeping it modern and open.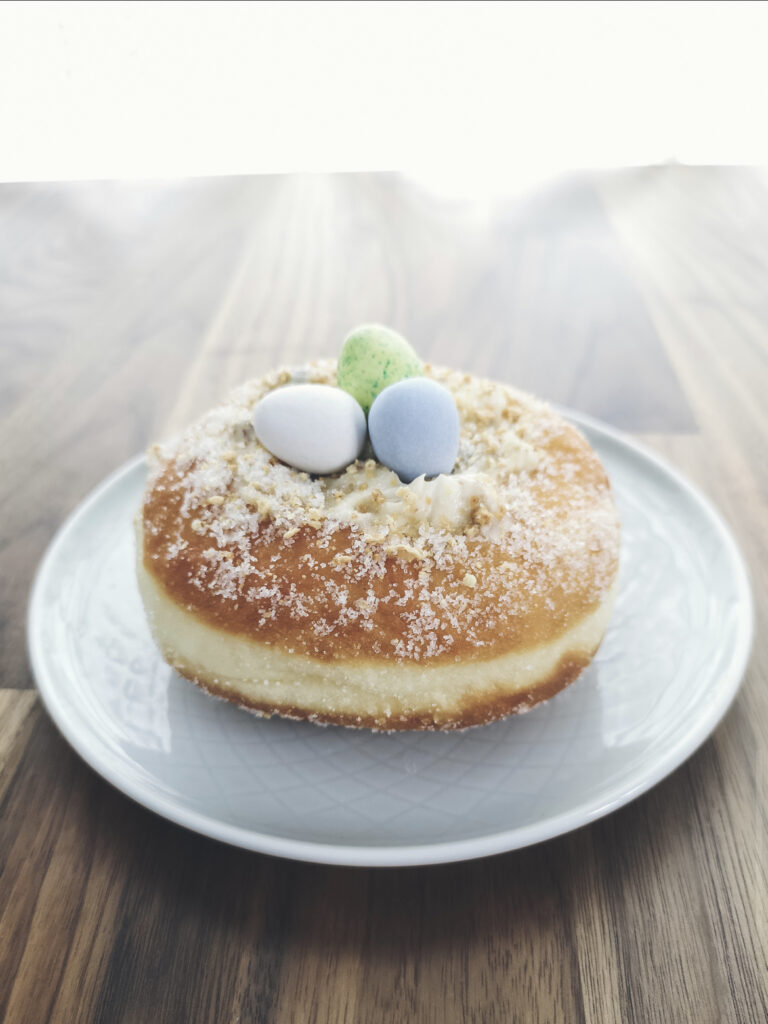 The pandemic and corresponding shutdowns have forced the hospitality industry to be creative with their offerings. Tell us how you've pivoted during this time.
Oh the word 'Pivot'! We've tried to adapt as fast as possible and as comfortably for our clients as it can be. We started with the small store, then back to our online twice a week delivery system. After we reopened the store, we kept our pre-ordering system, and encouraged our guests to use it as much as possible. We also fall in the "takeout" category, which made it possible for people to go into store to select flavours of what is available.
What is the best piece of advice you would give someone starting their business in the North?
One of the most present thoughts for us is that just because we are in the North or in a "small" community doesn't mean that the cool stuff should be limited to the south. Starting a business takes a lot, but up here we like to support local and small. We still believe that your neighbour is the best person to get your goodies from. You will find that the community will show up to support you. Be proud of being in the North .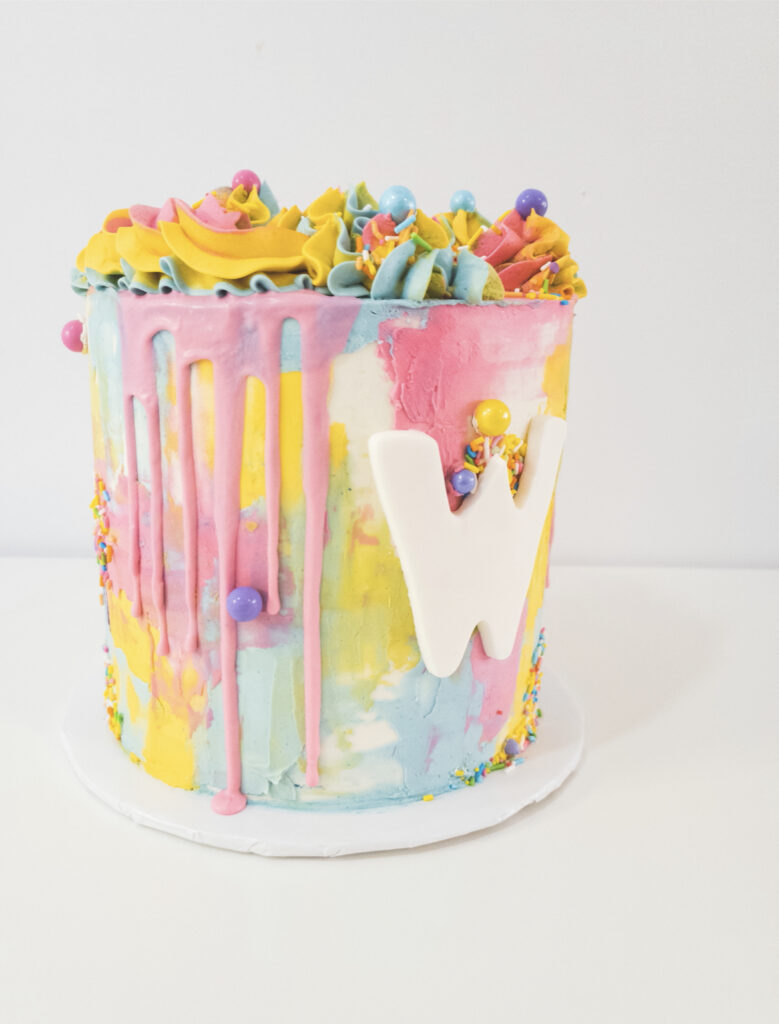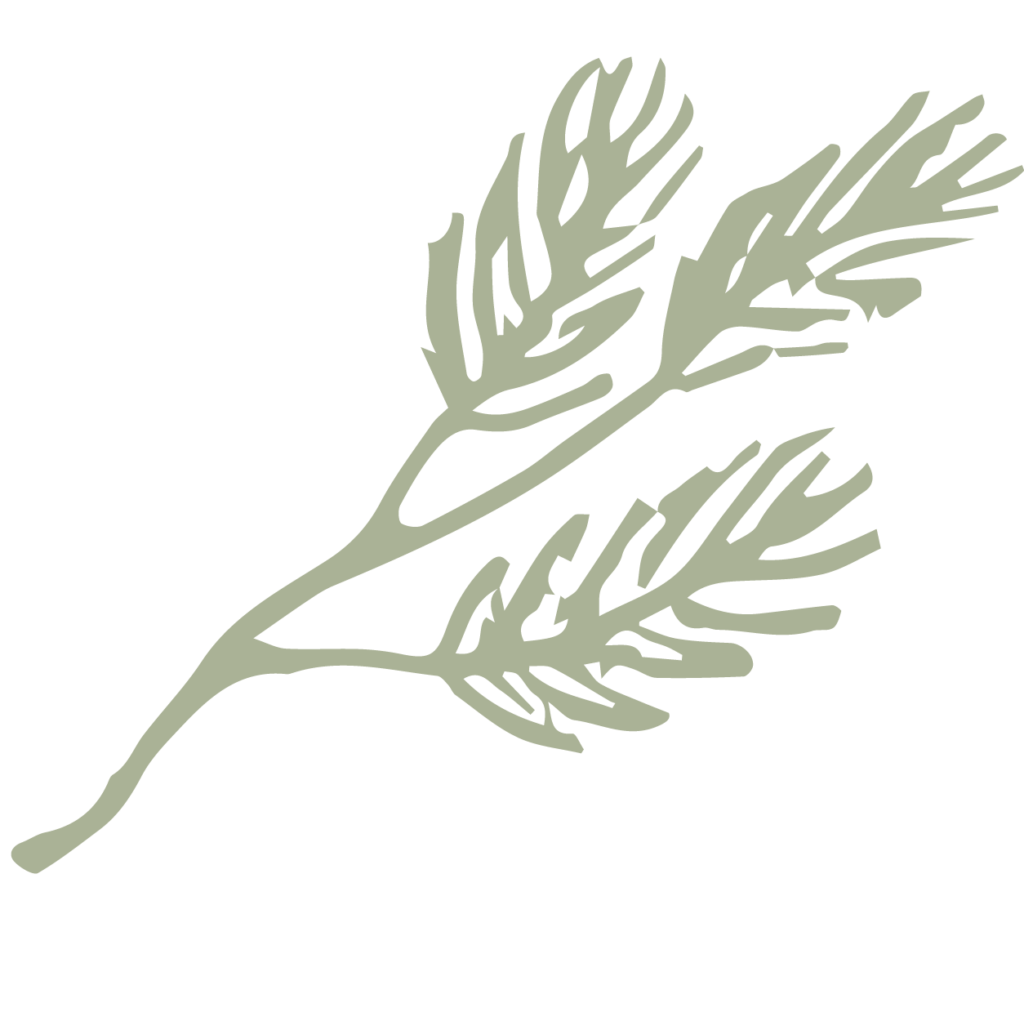 Follow Good Glaze
Do you know of an amazing Northern restaurant, resort or hospitality business with outstanding offerings? Let us know!