Northern Heart + Home was designed to celebrate the people, places and positives that set the North apart. The Northern Hospitality interview series recognizes the outstanding offerings of local restaurants, resorts and places to visit. Each profile showcases and highlights unique places that can be found right here, in the North. This Northern Hospitality Q+A features Nakita Portelance and her family venture Presotea Sudbury .
Presotea is Sudbury's newest bubble tea shop. Their amazing offerings go beyond tea to include slushes, coffees, milky sensations, lattes and more! You can enjoy in store, order online for pick up through the Presotea app or deliver through Uber Eats, Door Dash and Skip the Dishes.
Read below for our interview with Nakita Portelance who together with her brothers David-Paul and Christopher-James opened Presotea Sudbury. Here she shares how family and faith contribute to their success in the North!

The Northern Hospitality Q+A: Presotea Sudbury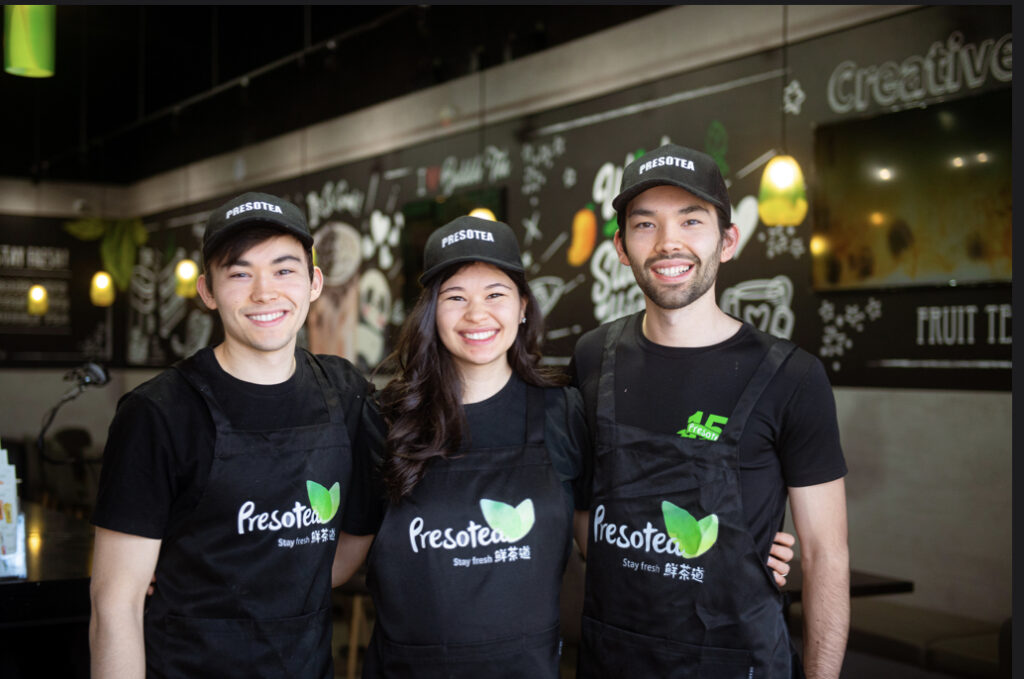 Tell us about your family and why you call the North your home.
We come from a large entrepreneurial family of 7 kids; 4 boys, 3 girls. Our mom, Yoko Portelance, is full Japanese and our dad, Roddy Portelance is French Canadian. Our parents currently have 5 grandchildren and another one on the way. The North will forever be home, wherever life takes us.

My dad grew up in Markstay and their family owned a grocery store back in the day. Then my dad and mom moved to Sudbury, which is where we all grew up. All 7 of us attended St. Benedict Catholic Secondary School and were very involved in the sports community. My Dad ran a SolarX Eyewear Sunglasses kiosk in the New Sudbury Centre for over 20 years, where we did seasonal products. Most of the year it's sunglasses; however, during October, November and December we flip it to the Personalized By Santa Christmas Ornaments.
Currently, my brothers Christopher-James, David-Paul, and myself, opened up our own company, have taken on the family business and have expanded the business with a second kiosk located in Thunder Bay.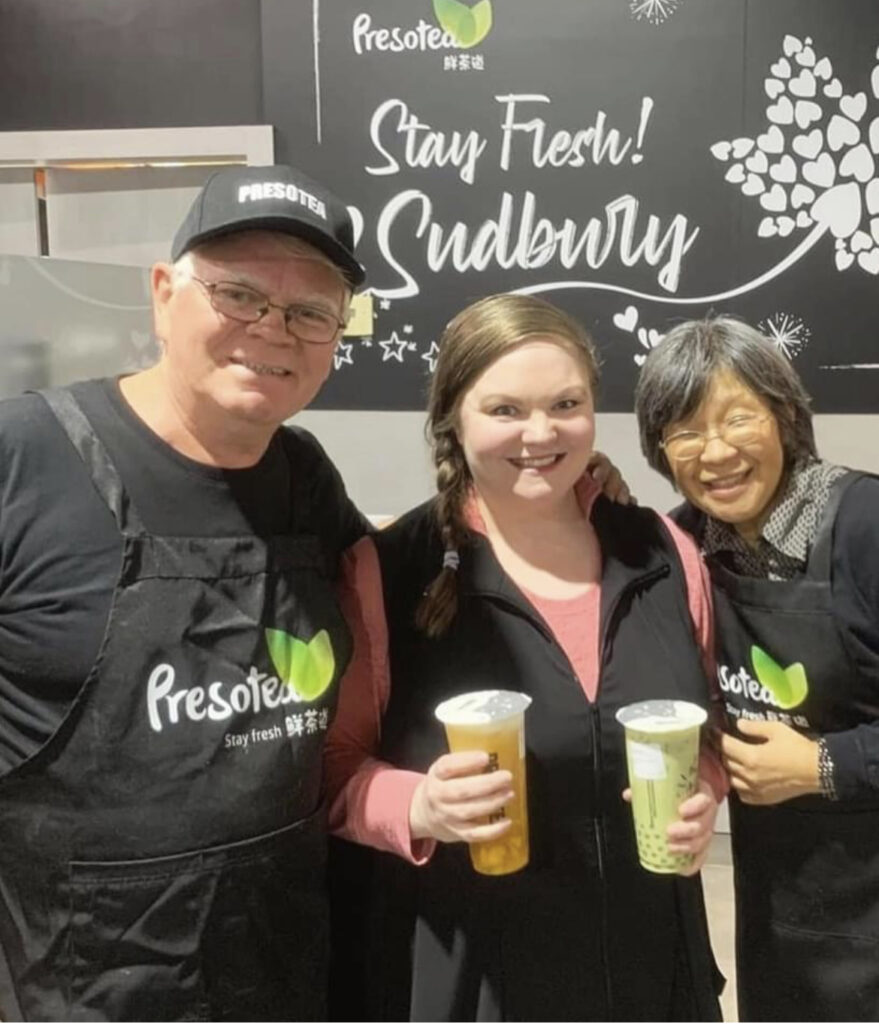 Your family has a long history of working together. What is inspired this new chapter in the hospitality industry with Presotea?
My family enjoys doing family projects and businesses together so when we came across Presotea, we knew that this could be the business we were looking for. In 2020, my uncle introduced us to a bubble tea franchise called "Presotea," where he owned 3 Presotea shops in Windsor. My brothers and I love bubble tea, saw how successful it was doing, and had my uncles support to replicate it in Sudbury. Mostly, we were excited about bringing a little bit of our Asian culture to Sudbury, something everyone could enjoy.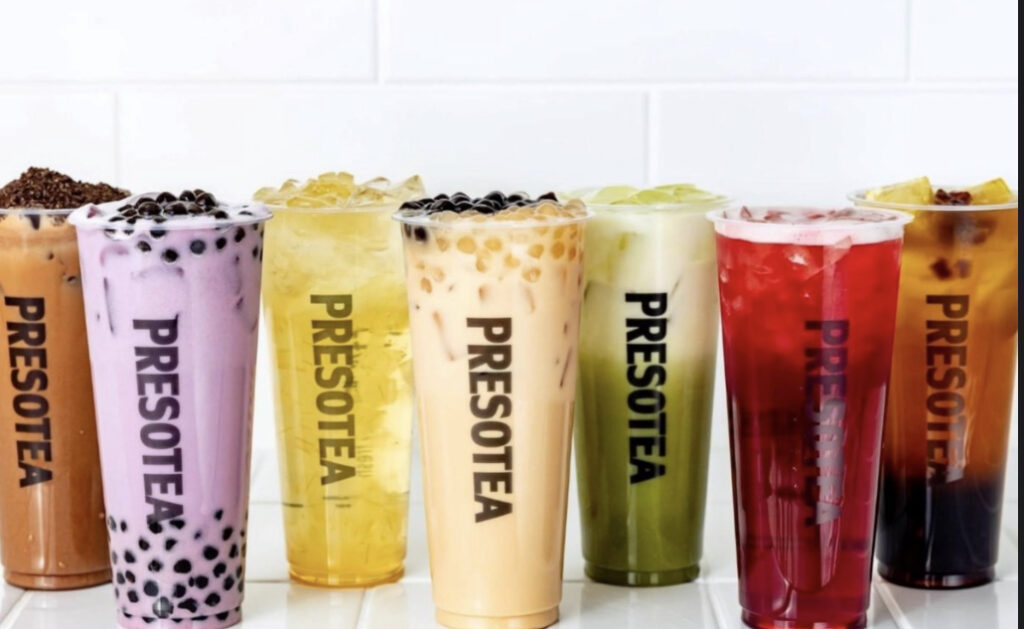 How would you describe Presotea and its offerings?
Presotea is a newer chain to Canada that started in Taiwan. The shop exists in major markets like Toronto, Ottawa and Montreal. We were the first to break the northern market and bring it to Sudbury. What we loved about Presotea was that everything is fresh. We steep the tea on the spot, make a fresh batch of tapioca almost every 3 hrs, we use fresh fruits, offer over 25 choices of toppings and we carry a large variety for everyone to enjoy. Presotea not only carries teas, but slushes, coffees, milky sensations, lattes, cheese cloud series and are always coming out with new series. Also, you can adjust the sugar level to suit your sweetness and if you have any dietary restriction or healthy preferences, the shop offers dairy alternatives such as oat milk, soy or almond milk. It's the best bubble tea shop we've ever experienced!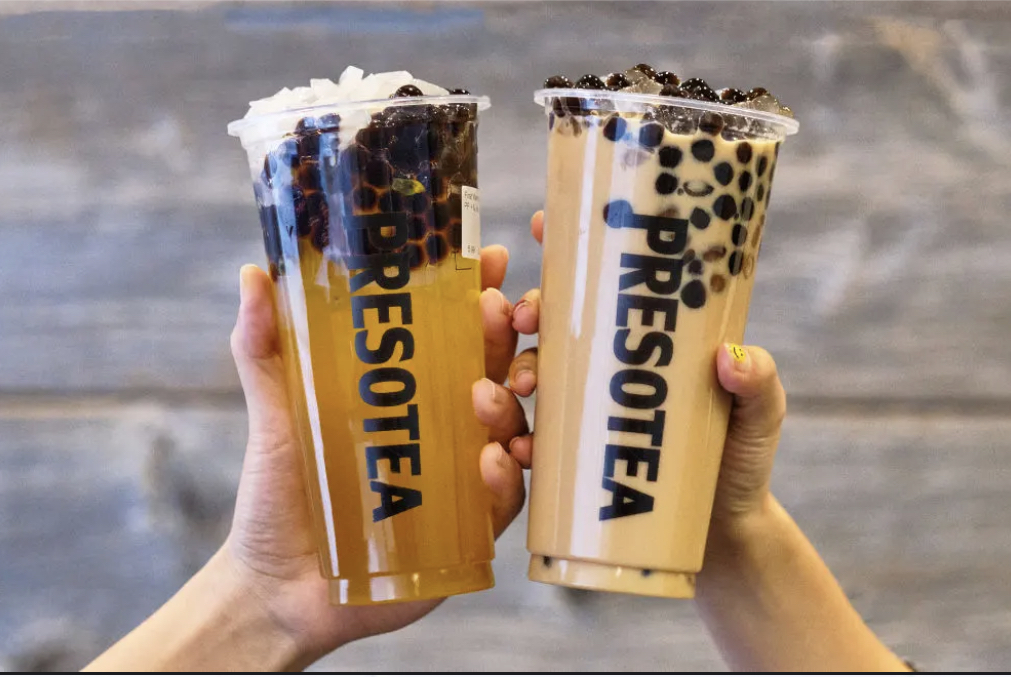 The recent Presotea opening was met with a warm reception by the community and lineups of eager customers. What can we expect from Presotea in the months to come?
We were supposed to have a soft opening with no social media post or advertisement so we could train our staff up to speed but through word of mouth, it just spread like wildfire, and we had line ups out the door to the sidewalk. The love and support from the community was overwhelming but we are so grateful to be able to share this love of bubble tea with everyone. Being a family-owned business, we want to continue to treat every customer like family, giving them great service and tasty drinks. For the months to come, expect to see new bubble tea series, more Asian snacks and even bubble tea merchandises. We just came out with a New Limited Time Summer Berry Series that everyone has been loving.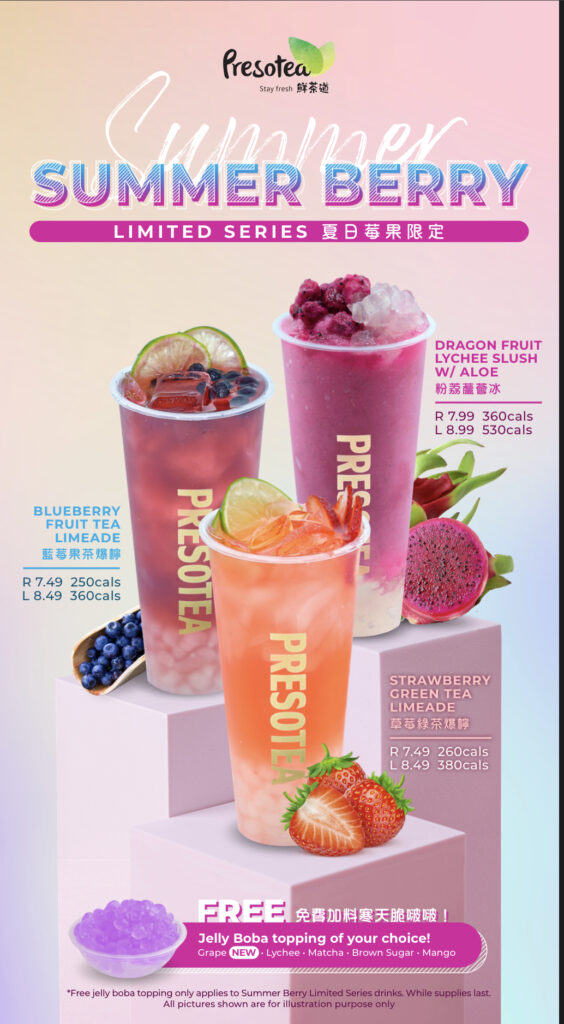 Faith is at the centre of your family. How does this shape your business endeavours?
The purpose of life is joy and happiness. Family is the institution of love, which we practise within our family and have brought that love within our business. We know that by having faith and love as the foundation of our businesses that's how we can truly make a successful business. As we stay connected to God, things fall into place quicker from inspirations, ideas and the right people are sent our way. To this day we offer up all our blessings, we are so grateful for the amazing construction workers that worked day and night to build Presotea, all our wonderful staff that were sent our way and our amazing customers for their wonderful support. The best part about creating a business is that you also get to create the environment that you want your staff and customers to experience so we focus every day on creating a positive, loving, uplifting environment that everyone can feel when you walk through our doors.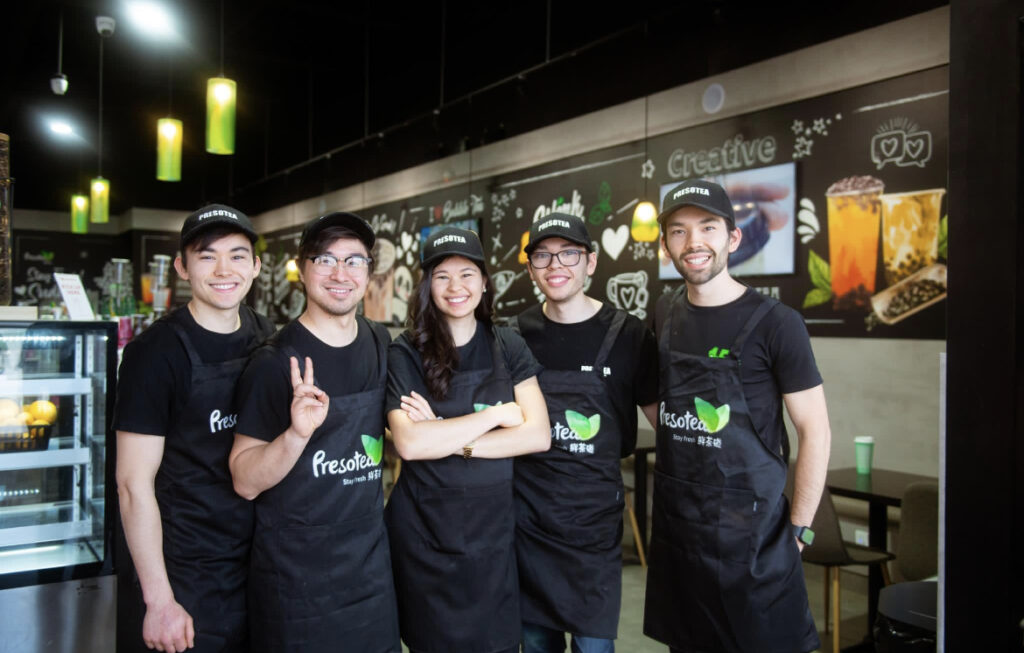 What is the best piece of advice you would give someone starting their business in the North?
There is a lot of potential and untapped market in the North. However, starting your own business comes with challenges, hard work and sleepless nights. The best advice I would give to someone starting their own business would be, don't be afraid to reach out and talk to local business owners like ourselves or others in the field you are looking at because most would be glad to share their stories and struggles maybe you can avoid.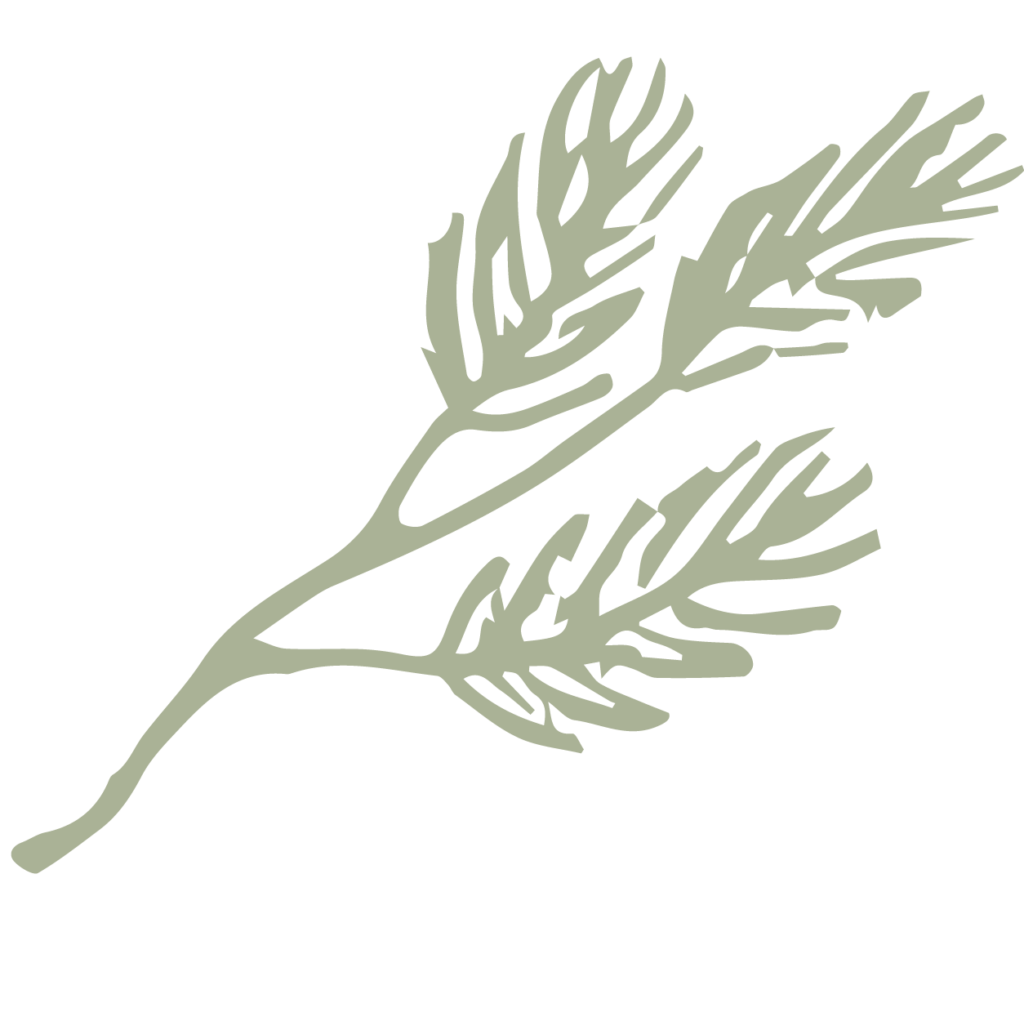 Follow Presotea Sudbury
Do you know of an amazing Northern restaurant, resort or hospitality business with outstanding offerings? Let us know!