The Northern Home: This interview series focuses on individuals from the North who are working to better our lives at home. From entrepreneurs to innovators, their goods and services enhance our home life.
Timeless design for today's living – that's the mission of LC Design Co., a northern Ontario design firm owned by sisters Lisa and Carissa.
With a passion for the design and renovation process, Lisa and Carissa have created clean and contemporary spaces with character and charm. Stemming from their own need to source pieces for their clients, this duo decided to develop an online store for all the design pieces needed to pull a room together with their signature style.
The LC Design Co. Shoppe launches to the public on August 3rd. We had the lucky pleasure of a sneak peek and can tell you that Lisa and Carissa have curated a beautiful collection that is sure to add simple beauty and style to your space!
We had the pleasure of chatting with Lisa Hysen, Creative Director of LC Design Co. and Shoppe. This interview includes the story behind LC Design Co., reasons for opening the new Shoppe as well as great advice for those looking to refresh their space and those looking to start a business in the North.
And be sure to stay tuned to learn more about our sneak peek at the new LC Design Shoppe, including our fav picks and recommended buys. Check us out on Instagram for more!
The Northern Home Q+A: LC Design Co. Shoppe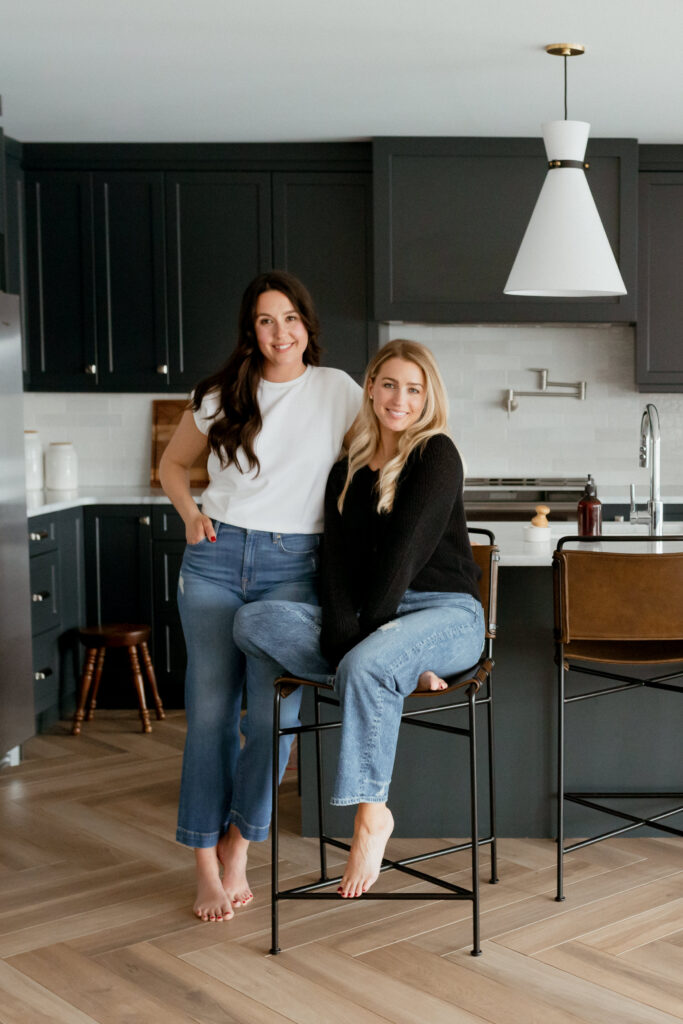 Tell us about yourselves and how LC Design Co. came to be.
LC Design Co. started in 2017. It was pretty informal actually. I was frustrated with my current job position, and Carissa took me out for a drink/lunch. We were just talking about our goals and the type of life we wanted to have. We both agreed that life was short and we should be pursuing what we love. Both of us had flipped homes and had a passion for design. We knew there was something missing in the Sudbury design community that we could fill.
The business started out as LC Home Solutions and started out with staging while we worked on our skills, and the business grew from there. We changed our name to LC Design Co. in 2019 as the business evolved into primarily design and we haven't looked back since!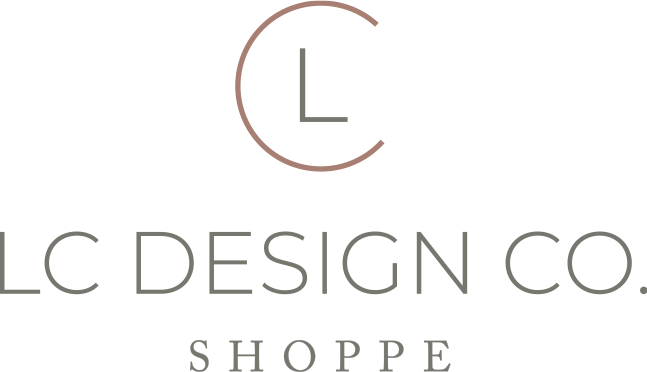 The LC Design Co. Shoppe is set to launch on August 3rd. How did you come up with this idea and what can we expect to find at your online store?
Over the last five years, we've been increasingly frustrated with being unable to find décor items for our client projects. Install weeks would have us driving around town to every place that sold décor (which is all pretty much big box stores here) and still not finding what we needed. It resulted in several hours sourcing which didn't make sense for us.
Over time we realized this wasn't just our frustration, but other people's as well. The idea to have our own shop came to be in 2019 and that's when we started planning (going to wholesale markets, building relationships with vendors). Originally, we wanted to open a brick and mortar, but right when we were about to sign a lease, the pandemic hit and we had to pivot. Of course, we still hope to one day have showroom, but for right now, we are just focused on e-commerce.
We've spent a lot of time curating this initial collection of décor pieces. People will find classic pieces that are transitional and timeless. We've selected high quality items with a mid-range price point.
What home design advice do you have for people looking to create a clean and contemporary space?
We always suggest people mix new, contemporary items with old, vintage items to create a classic, timeless space.
Many décor lines now offer vintage inspired products so if you're unable to find what you're looking for at a thrift shop, these items are now more accessible. Also, keep décor minimal in your space. You only really need a few pieces to finish off a room. Many people make the mistake of needing to fill every corner and that's simply not the case. Create interest with small touches. Mix materials like metal, stone, textiles to make a room the most inviting it can be.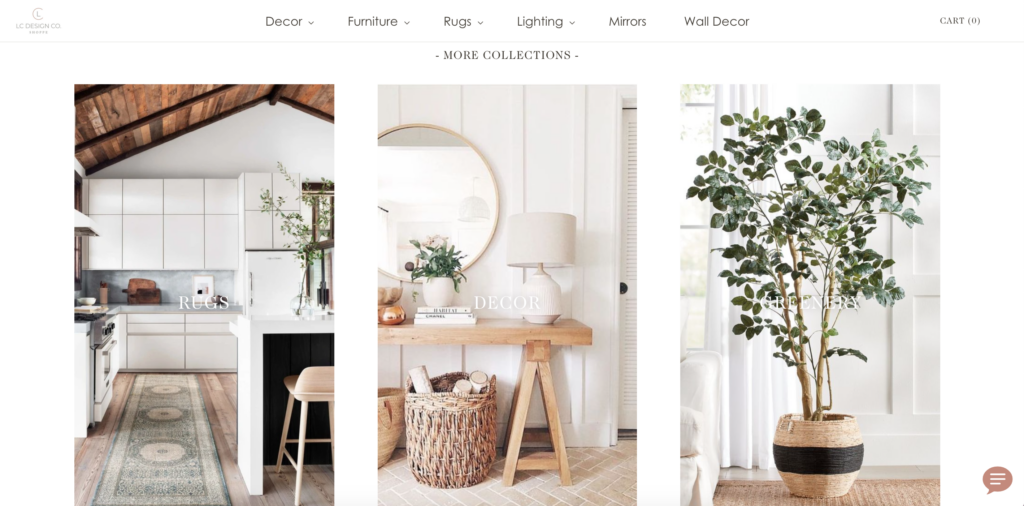 As entrepreneurs, what is the best piece of advice you would give someone starting their career or business in the North?
Get a therapist! Haha jk, but not really. Just keep going.
Every day looks different as an entrepreneur. One day you could be flying high and thinking you made the best decision starting a business, and the next you could be feeling defeated and have major imposter syndrome. It's a real rollercoaster. But, if you love the work you do, it's worth it. Just keep going. Hold on to those wonderful feel good moments and learn, grow, and pivot from the moments of trial. By doing the work, over time you'll figure out what the best way to run your business is. Trust in that.
Follow LC Design Co. and Shoppe!
Interiors: Instagram
Shoppe: Instagram
Shoppe: Website