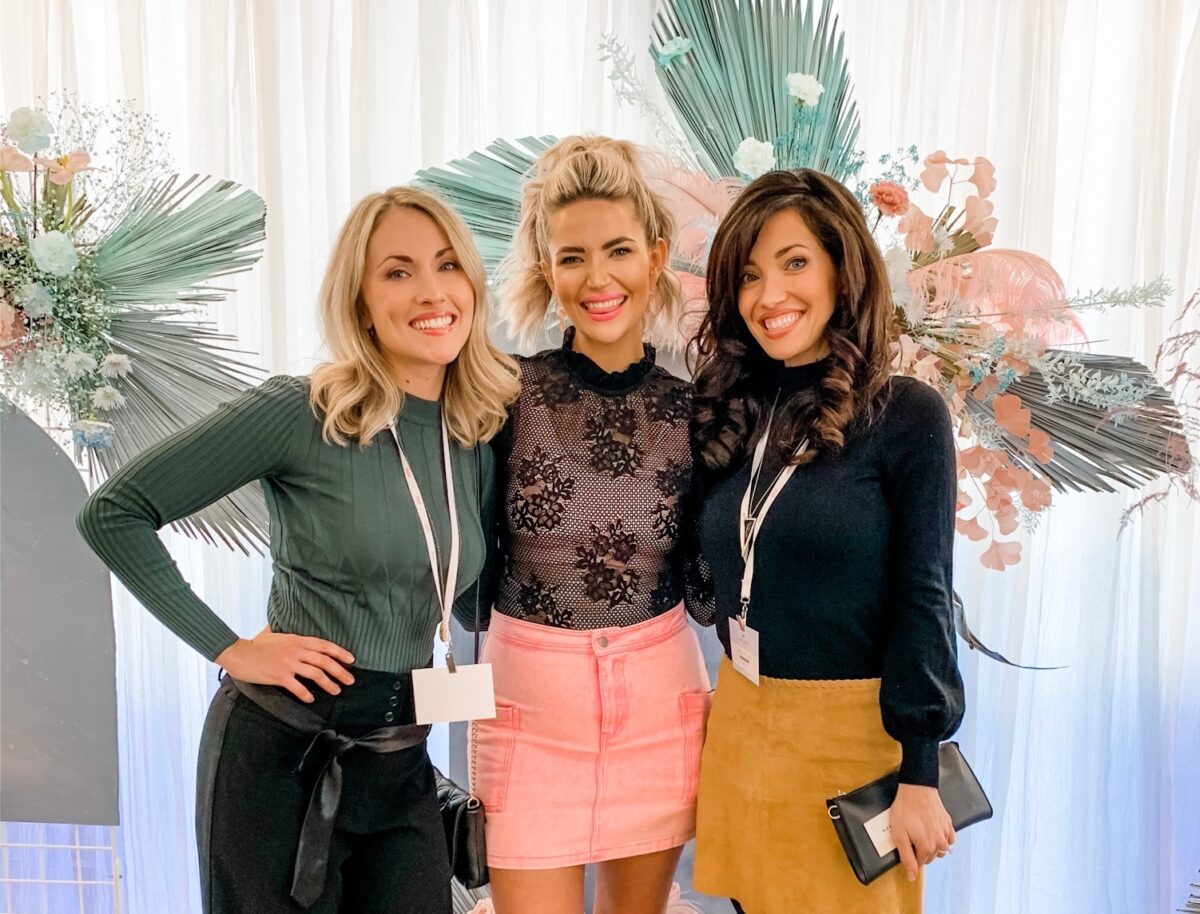 In honour of International Women's Day (IWD), Northern Heart + Home is sharing the highlights of our experience at The Atelier 2020 Niagra! Below you will find everything from why we attended, to information on the event itself, along with our key take aways from the powerhouse panel of all-female speakers. We hope you can take from this, learn something, be inspired and go out to be the best version of yourself right now. Empowered women, empower women!
Background
Known for its highly curated, beautiful events with amazing speakers, The Atelier Collective started out as a small mastermind of like-minded, ambitious women in business who were craving a change from the typical conference experience. It has quickly grown into a large community of women supporting women, connecting at events centered around inspiration, goal-setting and growth.
As we welcomed a new decade and Northern Heart + Home nears our first anniversary, we felt attending The Atelier 2020 Niagra would be the perfect way to kick off the year. We have a lot of big annoucements in the works for Northern Heart + Home and wanted to be prepared as we unveil the next stages of our platform. Plus, we were beyond excited to represent the North and bring our experience back to you, our Northern Heart + Home community!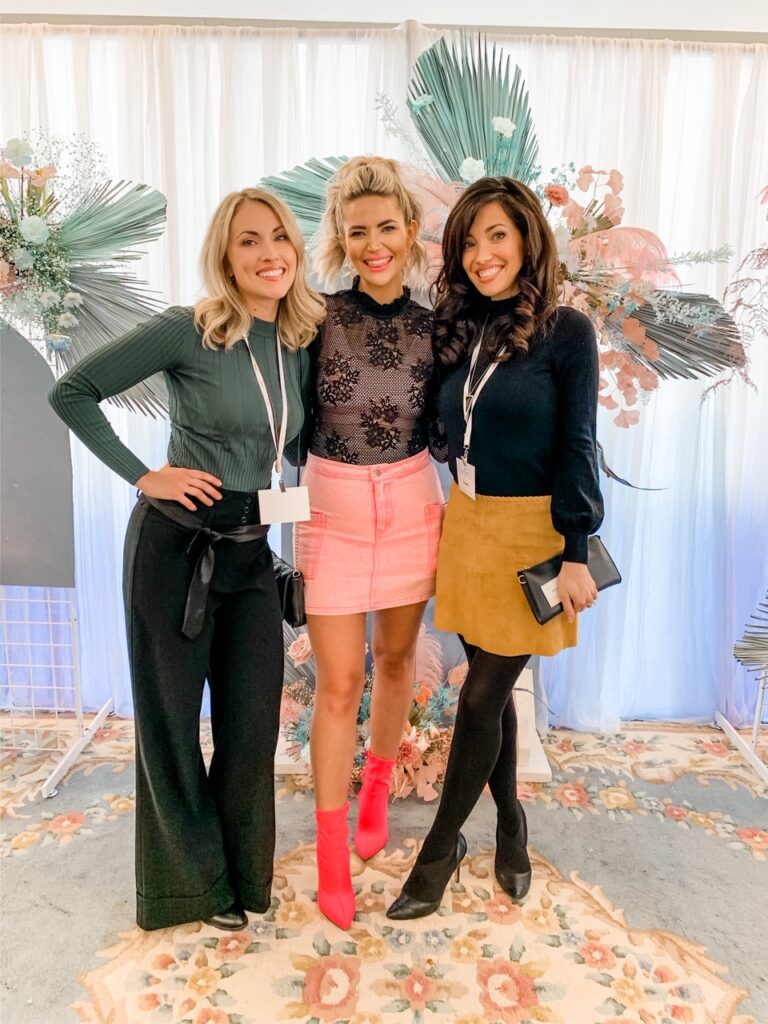 We kept you updated on social media throughout our day at the Atelier and your enthusiastic response confirmed we had to share more! The morning after we were filled with so much gratitude and motivation. We felt the most positive vibes after hearing from such amazing speakers and receiving awesome, actionable advice to grow Northern Heart + Home.
So check it out below! And be sure to scroll to the bottom for our rundown of IWD events near you, top buys for boss babes and some of our absolute favs for motivation and inspiration.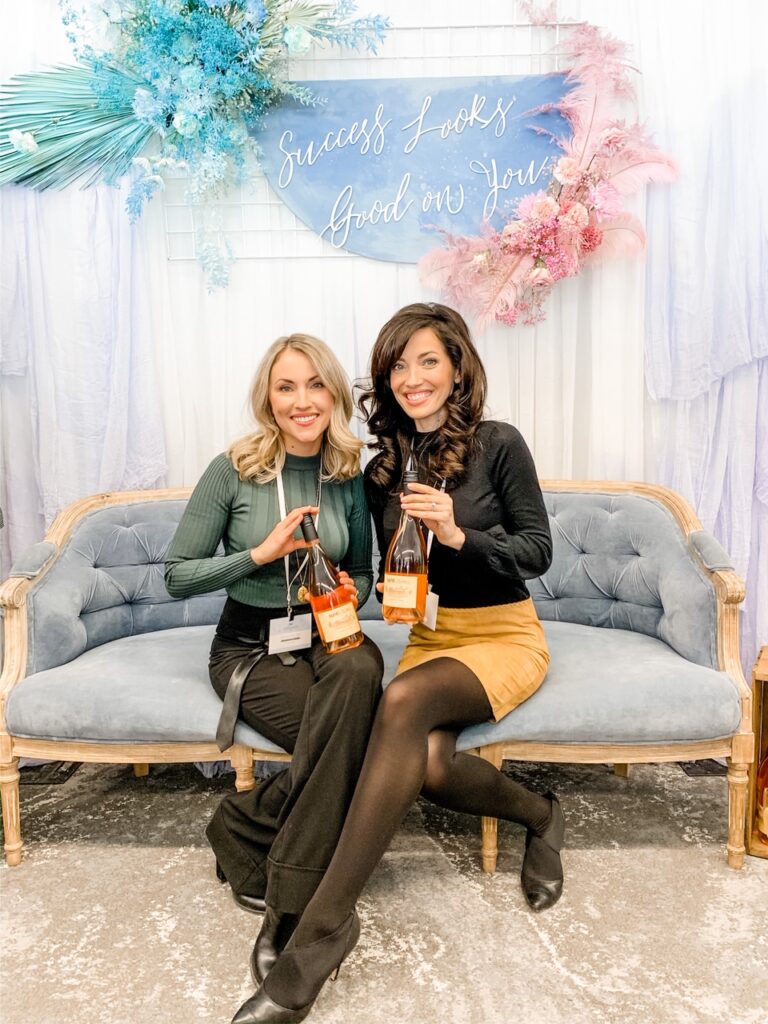 The Event
As we pulled into the long narrow drive to the event location, Ravine Vineyard in Niagara-on-the-Lake, we were immediately filled with a sense of wonder and excitement. There was a certain realization that we were where we were meant to be, and we felt that instantly. We were doing this for ourselves, for our professional development and for Northern Heart + Home – it felt damn good!

After sipping on cocktails, mingling with vendors and meeting other awesome attendees, we found seats along beautifully designed tables that were set in powder pink, blush tones and soft blues. Ravine Vineyard released a small batch of their 2019 Rose for the event and the playful pink hues complimented the tablescape to a tee.

After a warm welcome from The Atelier Co-Founders, Taryn and Angela, as well as introductions by Lynzie Kent (Owner and Creative Director of Love By Lynzie), the overall theme of the event 'kicking off the new year with purpose' began to take shape … along with brunch – a delicious three-course brunch! Then the speakers took the stage for one inspiring speech after the other: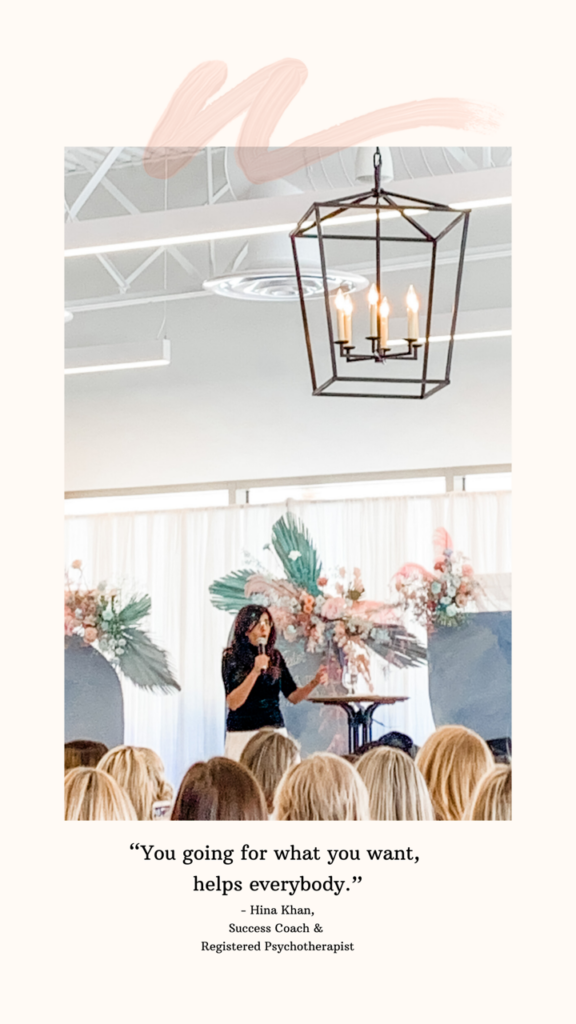 Success Mindset & Limiting Beliefs: Hina Khan – Success Coach & Registered Psychotherapist
This talk was one of the highlights of our day for so many reasons.
"You going for what you want, helps everybody", noted Hina after receiving feedback from women in the audience who felt they had too many responsibilities to pursue their dreams. For some it was the difficulty of balancing careers with romantic relationships, family, friends, finances, health and wellness; many had mom-guilt; others felt the weight of trying to please everyone and do it all while combating negative thoughts – a.k.a. almost all of us! Getting that 'permission' to go after our dreams with the understanding that it will help us excel in other areas of our life was exactly what we needed to hear! Combining that with the release of negative thoughts made the whole experience empowering and almost cathartic.
Hina noted that "only 7% of ppl who set goals will reach them" but by changing your mindset and your vibration using simple techniques, you can begin to reach your goals.
She used the analogy of radio frequencies and radio stations. When you're not tuned into your individual frequency you hear static or even crappy music that you don't like. But the station you love is there now, playing your fav tunes. You cannot hear it because you aren't tuned in. But it is there. Just like our goals and our wildest dreams. They're all there, right now, totally existing. We just have to tune in and match that frequency to be able to hear it/reach it.

Advice from Hina:
"You don't get what you want. You get how you FEEL about what you want."
"Don't work to your goals, work from them". When you set your goals, write them out and think the thoughts, feelings and actions as if you've already achieved them.
For example, if you want to make more money – if you want to increase your earnings to say $500,000/year. You have to think, feel and act as if you currently make $500,000/year. DON'T SPEND as if you earn that much, but changing your mindset and developing new habits and working towards goals as though they're already achieved is the key to being part of that 7% of goal-reachers.
We bow to you, Hina!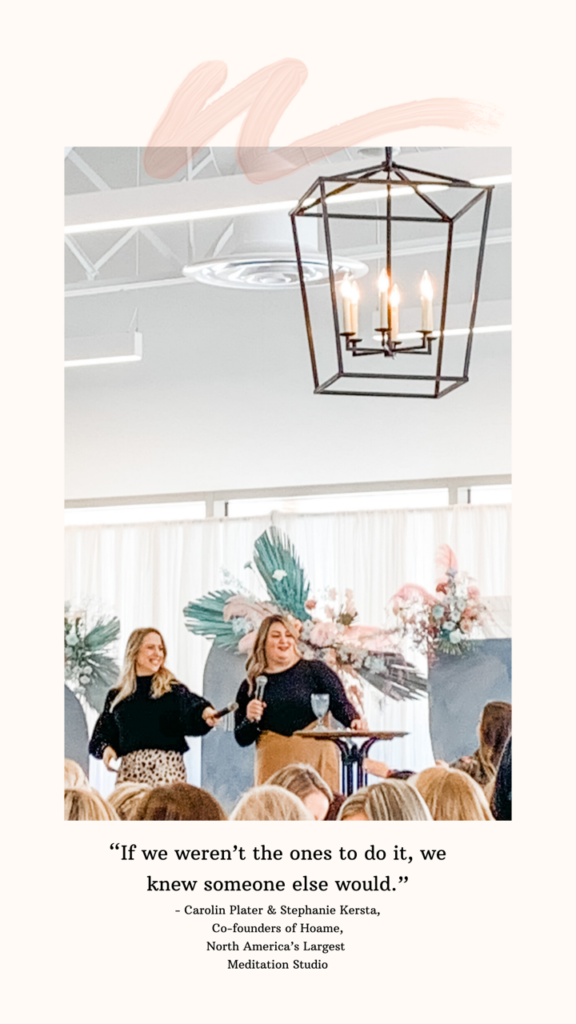 The Reward of Recharging Your Mind: Stephanie Kersti & Carolyn Plater – Co-Founders, Hoame

This talk with the founders of Toronto-based meditation studio, Hoame, was really a blast. Between the laughs and real-talk of starting a new venture (communal deodorant was part of it!), Stephanie and Carolyn gave some honest insights and advice for being in the trenches while reaching for your dreams.

Although almost paralyzed with fear and without all the business know-how or expertise, these two women knew that their concept had merit. "If we weren't the ones to do it, someone else was," was noted as well as the sense that the regret of not trying it outweighed the scary thoughts of just going for it.

Tips from Stephanie and Carolyn to handle and avoid burnout:
Meditation – if you aren't in Toronto and can't go to Hoame, they recommended sound blast;
Sleep – decrease the temp of your room to 16-19 degrees to increase melatonin production; reduce blue light (i.e. cell phones!) which suppresses melatonin and takes two extra hours to produce after being exposed to blue light);
Journaling – positive impact with a gratitude focus – focus on your accomplishments. Write down how kick-ass you are!
Community & Connection – stay involved and find your tribe.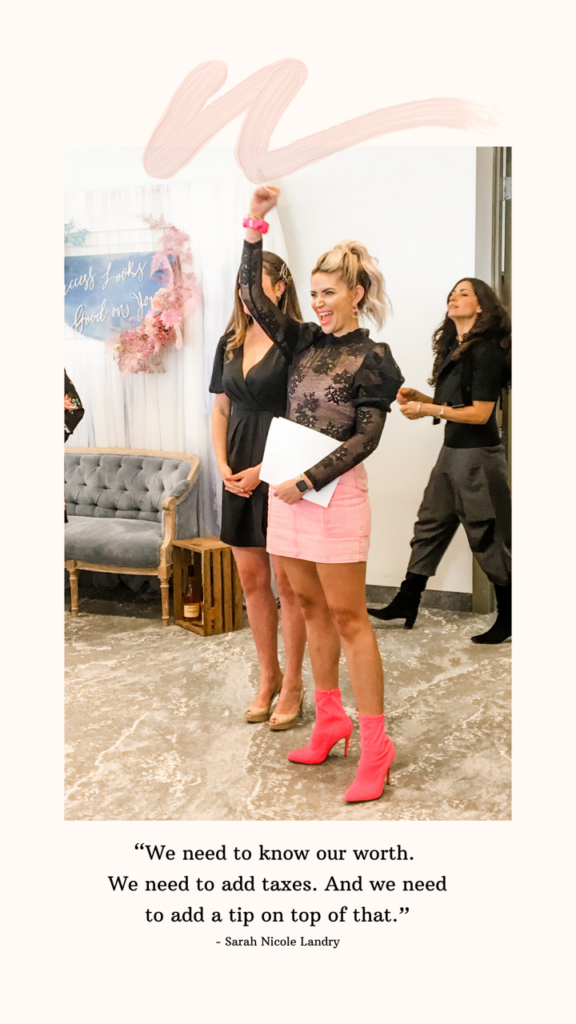 Keynote Address: Sarah Nicole Landry, @TheBirdsPapaya – Body Confidence Activist, Writer and Postcast Host

The standout talk of the day, hands-down, was from wife, mother, writer, content creator and seriously amazing, trail-blazing woman, Sarah.
One of our favourite qualities of this "Instagram icon" is her ability to reach her audience in a way that is authentic and speaks to the doubts that lie within us all. Whether you're struggling with body image, motherhood, love, or just life in general, Sarah makes you feel like she's got your back and that you really can become who you are meant to be.

Sarah spoke about how she started her blogging journey, noting "I was bored out of my mind and I was lonely". As she set out to find her community, she learned about herself and how to navigate this one and only life we have.

She touted the famous Winston Churchill quote, "Success is stumbling from failure to failure with no loss of enthusiasm" and told the room that for her "at the core of it, it's human connection". By connecting with her community and truly listening to herself she was able to find love, happiness and success in all areas she felt were lacking in her life.

In sharing content-creation advice, Sarah told us that she started writing about things in the moment, things that were happening that made her feel, and then applying it to an image or photo. With a following that went from 80K in 2018 to reaching over 1M in 2020, it seems that this format is working for her!

In closing, Sarah left the audience with some parting thoughts:
"Be each other's community, be each other's support."
"Community over competition."
"We all deserve a seat at the table."
"Love is truly an action (not a feeling)."
And our personal favourite:
"We need to know our worth. We need to add taxes. And we need to add a tip on top of that."
Amen, Sarah. Amen!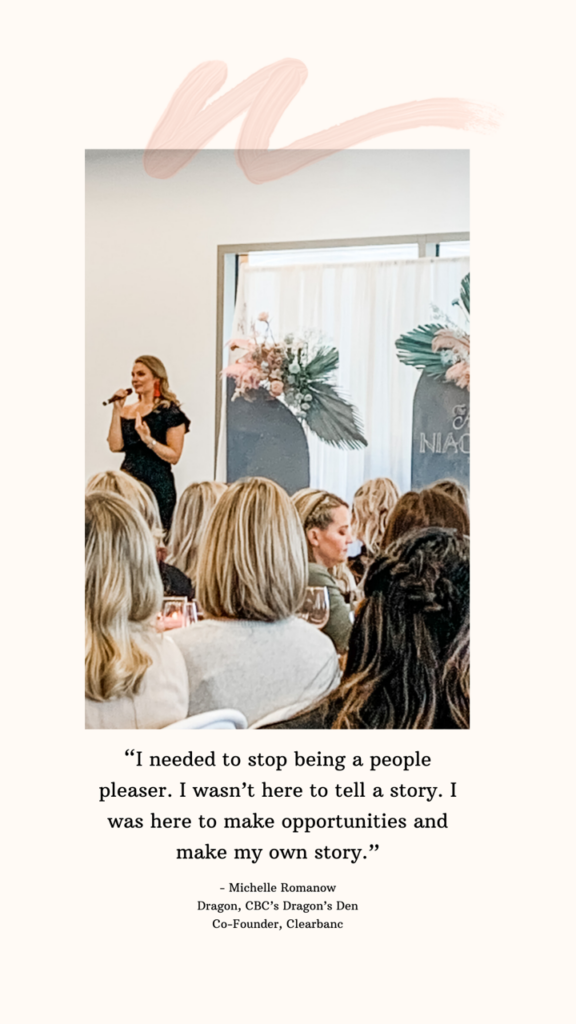 Closing Keynote: Michelle Romanow – Dragon, CBC's Dragon's Den & Co-Founder, Clearbanc
The conference ended with Michelle, tech titan and the youngest ever entreprenur to join Dragon's Den. Michelle attributes her success to her ability to think outside the box while balancing patience and persistance over perfection. Some of her words of wisdom:
"80% of the projects I've taken on have failed."
"My innovation would come from iteration" (from 100's of different experiments).
"Stop planning and just get going. It's only by executing that you can get there."
"We have this misnomer that success is this eureka moment, but it's such bullshit. You're scared the whole way you are building. Something is going right but a lot of things are going wrong."

Michelle reminded us not to let others precieved expectations impact us as they might be different then what we think. She outlined that most big ideas start incredibly small and provided three well known examples that didn't really start with a big innovation:
Uber – What most people don't know is that the original version of the ap was simply pressing a button that dialed a cab company. It gained popularity by being launched in the worst city in the world for cabs, San Francisco, and then evolved based on user feedback to the multi-billion dollar company it is today.
Cirque de soleil – Original founder and billionaire businessman Guy Laliberté started as a fire breather, a busker. He realized that when he performed with another fire breather, audiences responded more and when they added costumes and music the response was ever better. Never once did he think about incorporating animals into the act. He just observed what audiences loved and then created an experience around that.
Airbnb – What is currently the largest hotel chain in the world by number of nights book was founded on a simple idea. The founders researched hotel availability at sold out conferences and wondered if attendees would we willing to stay at someone's house on an air mattress. It seemed impossible but what they figured out is that if you gave people enough information about where they are staying or who is staying there, people would be willing to rent our their residence or stay at someone elses. Add in the opportunity to save money and their simple idea turned into a multi-billion dollar concept!
Michelle also offered her insight that successful people simply do what unsuccessful people don't do. Although she works hard it's all about balance.
Advice from Michelle:
Toggle between sprinting and resting/recovery: you can't go full steam all the time. Find the balance between the two.

Examine your relationships with your phone: As Michelle puts it, there is no such thing as multi tasking, just task-switching. This micro-switch makes our brains tired. It's overwhelming. She suggested that we all figure out our own relationship with our phone whether it's turning on 'airplane mode', spend time with a notebook actually writing things down versus typing or whatever it is we need to do to focus on our current tasks.
Michelle's productivity advice: "when I feel overwhelmed, I sit there with a post it and I say if I could only do 3 things today, what would it be. This has the power to change the trajectory of what I'm doing. If you start with the hardest you build that momentum. Let me just focus on 3 things."

Get outside: Michelle noted that "there is a natural reset about how beautiful the world is". When in doubt, get some fresh air, take a few deep breaths and get moving.
Hopefully sharing our experience at the The Atelier 2020 Niagra helped inspire and empower you! We are beyond greatful to have so many amazing women in our lives who lift us up and have helped us become better versions of ourselves: our grandmothers, mothers, mother-in-laws, sister-in-laws, aunts, cousins, nieces, girlfriends, each other, all our female features, and especially YOU – our Northern Heart + Home reader. Take a moment on International Women's Day to recognize the fierce females in your life and do something to celebrate you. You deserve it!!
How are you spending International Women's Day? We would love to hear about it! PLUS check out our event recommendations, top buys for boss babes and some of our absolute favs for motivation and inspiration below! Wishing you a wonderfully empowered International Women's Day!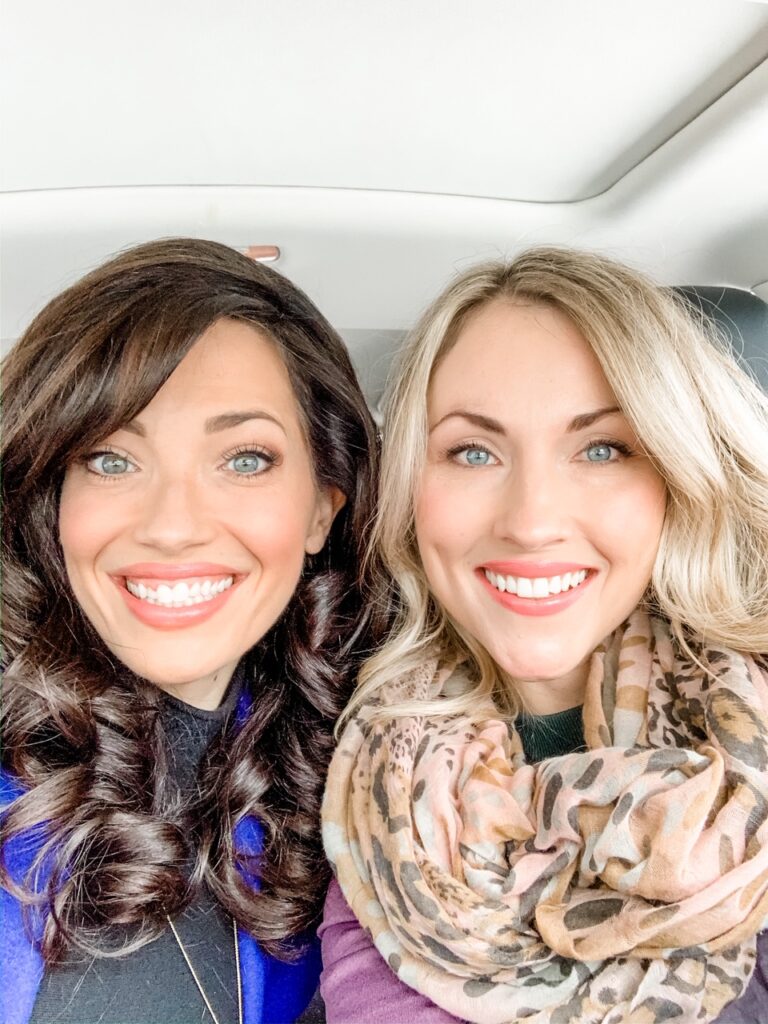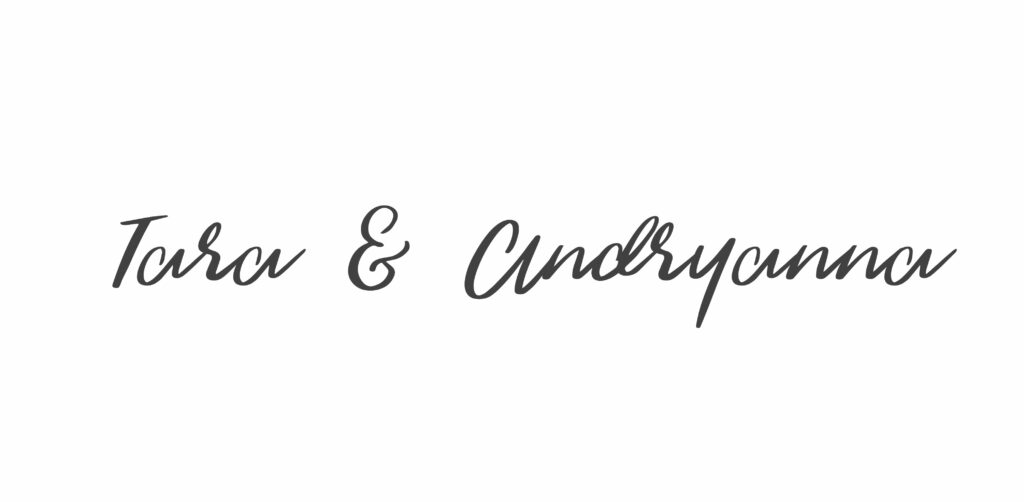 International Women's Day Events Throughout the North
She&Her: International Women's Day Celebration
When: March 6
Where: Sudbury Theatre Centre
This event is SOLD OUT but there may be a waitlist or a spare ticket or two if you ask really nicely! We attended last year, and it was an amazing and inspiring night!
Stitch & Stone International Women's Day Celebration
When: March 6, starting at 12 noon
Where: Cedar Street Location, Sudbury
Living with Intention: Women Inspiring Women
When: March 6-8
Where: Northern College, Haileybury
International Women's Day 2020 : The Business Centre Nipissing Parry Sound
When: March 9
Where: The Grande Event Centre, North Bay
Buys for Boss Babes
Use this link for 10% anything and everything on Creative Market from Business Card and Website Templates to Logos, Fonts and Free Goods!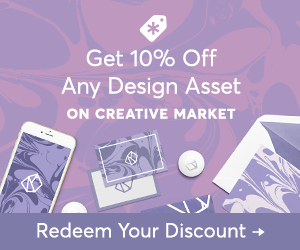 Mixbook is the place for printing promotional material, invites, photobooks, wall art and more!

Checking copy for typos or perfecting punctuation? Try Grammarly free!
Looking for a side hustle or a work from home position? Find it at FlexJobs
Need glasses? Get 50% off your first pair of glasses plus free shipping at Clearly! Use this link to take advantage offer.
Even if you don't wear prescription eye glasses or contact lenses, staring at screens all day (computers, tablets, phones, even TV's) can cause our eyes to strain, which can lead to headaches, blurred vision, dry or watery eyes and can overall put a damper on our productivity. If you spend a lot of time on screens there is a great way to minimize these negative effects: digital protection lenses! You can add this protective layer to prescription or clear lenses to defend against eye strain and protect your eyes from harmful blue (screen) light. Use this lin to get 50% off your first order!
Rakuten is an easy way to find bargains for business, personal and everything in between while making some extra cash. If you use this link, you will get a $5 CREDIT to your account and once you start shopping you will start earning cash back!
Our Fav's for Motivation and Inspiration
These books are our go-to, inspiring and empowering us to be better every day. Check them out and let us know your thoughts!
The 52 Lists Project: A Year of Weekly Journalling
In celebrating the people, places and positives that set the North apart our editors naturally review products and make recommendations. If you make a purchase by clicking one of our links, we may earn a small share of the revenue. This will help subsidize the copious amounts of coffee and tea we go through while creating Northern-inspired content. Trust that any compensation received will never influence Northern Heart + Home. We only feature items we love and think you will too!