The Northern Hand: this interview series recognizes local artists, vendors and businesses with outstanding offerings. Each profile showcases and highlights unique products that can be found right here, in the North.
Brittney Smith is a graphic designer and illustrator living in Sudbury, with deep roots in the North and a love for the outdoors. Recently, Brittney teamed up with author, Lauren Perry, to create My Baby's First Love – a children's book for the loving parent. Brittney shares how the creative process for My Baby's First Love unfolded and how words came to life through illustration.
To hear Lauren's take on the writing process, click here!
The Northern Hand Q+A: Brittney Smith, illustrator, My Baby's First Love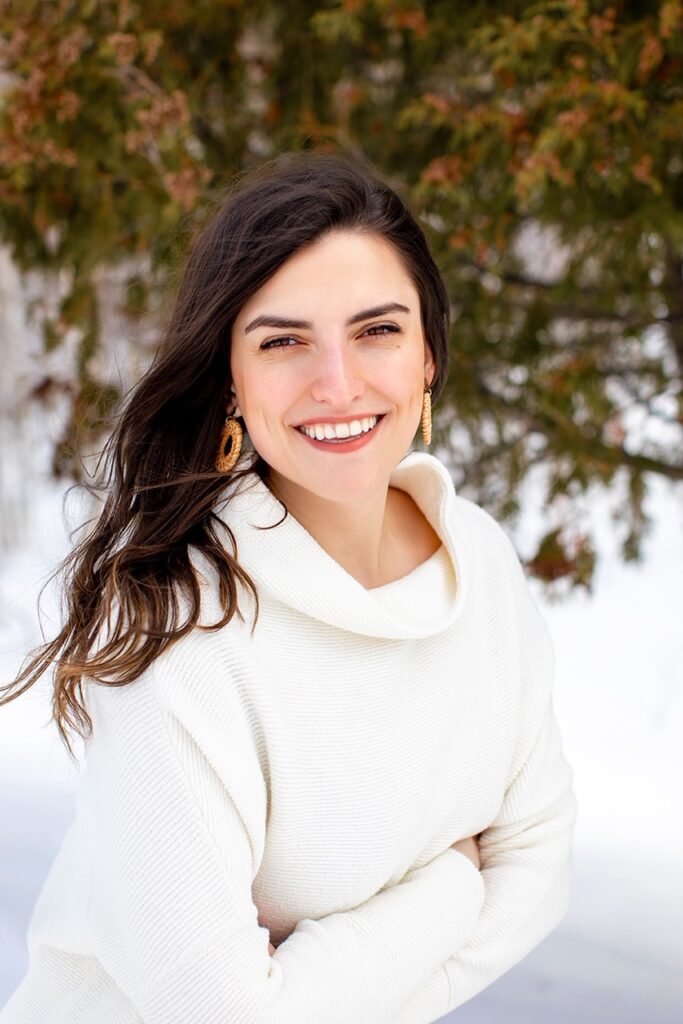 Tell us about yourself.
Hello! My name is Brittney Smith, and I'm a Graphic Designer and Illustrator here in Sudbury, Ontario. Being born and raised in this beautiful community, I grew up with a big appreciation of the outdoors. My artistic inspiration started in my childhood at my grandmother's house. She has a passion for gardening and has various flower gardens throughout her yard. Growing up I would sit outside in her gardens and draw for hours.
As I got older, my parents supported me to take any art class that I could find. After high school I decided to pursue art as a career pathway but I wasn't sure what direction to take. I enrolled in the Art and Design Fundamentals program at Cambrian College which introduced me to my career path of graphic design. My 3 years in the Graphic Design program at Cambrian taught me that illustration used through design had a purpose. Drawing wasn't just a hobby for me anymore, it was a skill. Whenever I incorporated illustration into my assignments, I got higher marks. I felt that I needed to keep drawing from this point on.
Today, I am a Senior Designer & Illustrator at OvertheAtlantic (OTA). I have worked with OTA for almost 5 years now and am grateful to work for such an amazing advertising agency. In my spare time, I continue to create custom illustrations and enjoy capturing moments through photography.
How did you get involved with author Lauren Perry and become the illustrator for My Baby's First Love?
My coworker is very good friends with Lauren and she gave Lauren my contact information knowing I was starting to do illustrations in my spare time. My coworker informed me that Lauren was looking for a local illustrator for her children's book.
I was quite excited from this point on to see where things might go! Lauren contacted me on social media and I sent her some pieces in my portfolio and she immediately fell in love with a commissioned piece I had recently completed. It was a watercolour painting of a polar bear I did for a nursery. We then met for a coffee at Salute and our visions for the book instantly clicked. And just like that, our project had begun.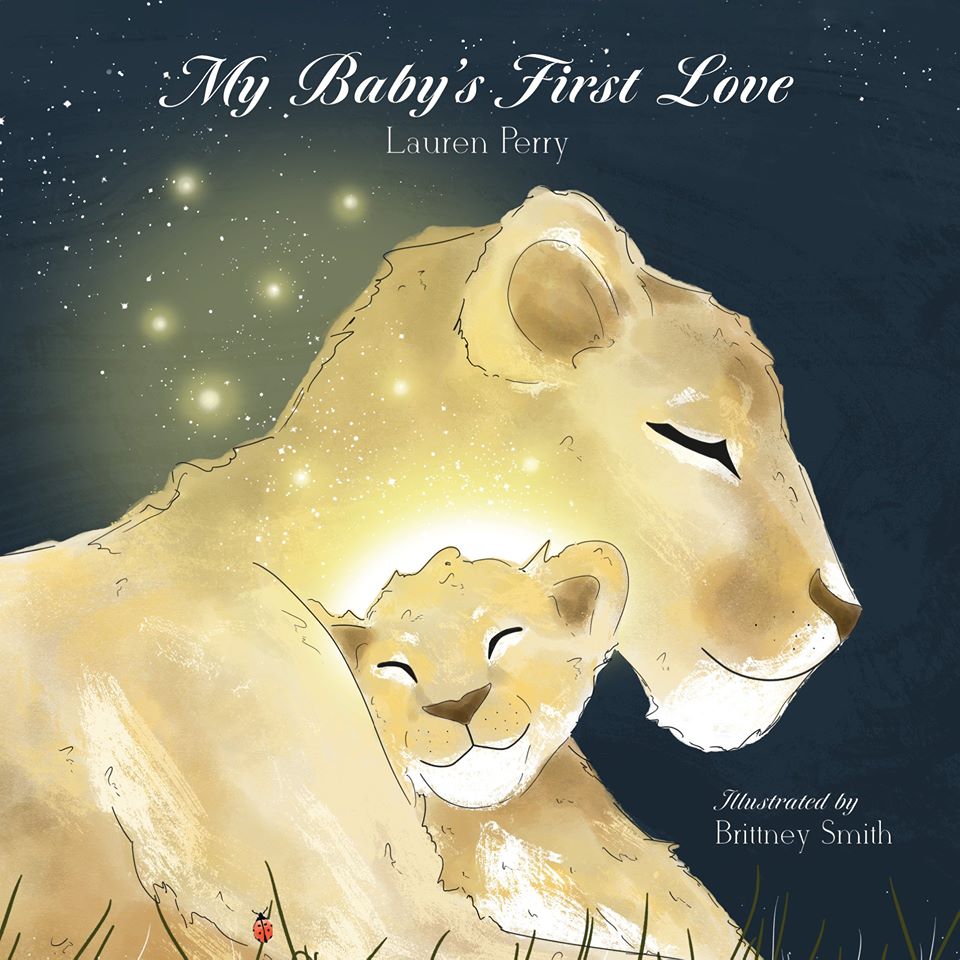 What was your creative process for putting the book together?
My creative process began with conversations with Lauren to discuss her vision for each spread. We would talk about colour palettes, textures, and potential compositions for each illustration. We worked on one illustration at a time.
Once we chatted, I would sketch a quick black and white line illustration to see if we were on the right track. Once it was approved, I then added the colours and details. I wanted to make sure Lauren was included in every step of the drawing process.
What surprises have you faced along the way?
I am very surprised yet grateful for how rewarding this process was for me. Lauren let me experiment with different textures and styles throughout the entire process which has allowed me to grow as an artist. The best surprise though was seeing all the pieces together for the first time!
I may have shed a couple of happy tears to see it all come together so beautifully.
How has living in the North shaped your illustrations for this book?
Living in the North has definitely inspired the overall colour palette for My Baby's First Love. We decided to go with an earthy, neutral palette that complimented our northern landscapes.
We also included a few northern animals. You'll have to see for yourself the animals we selected, no spoilers!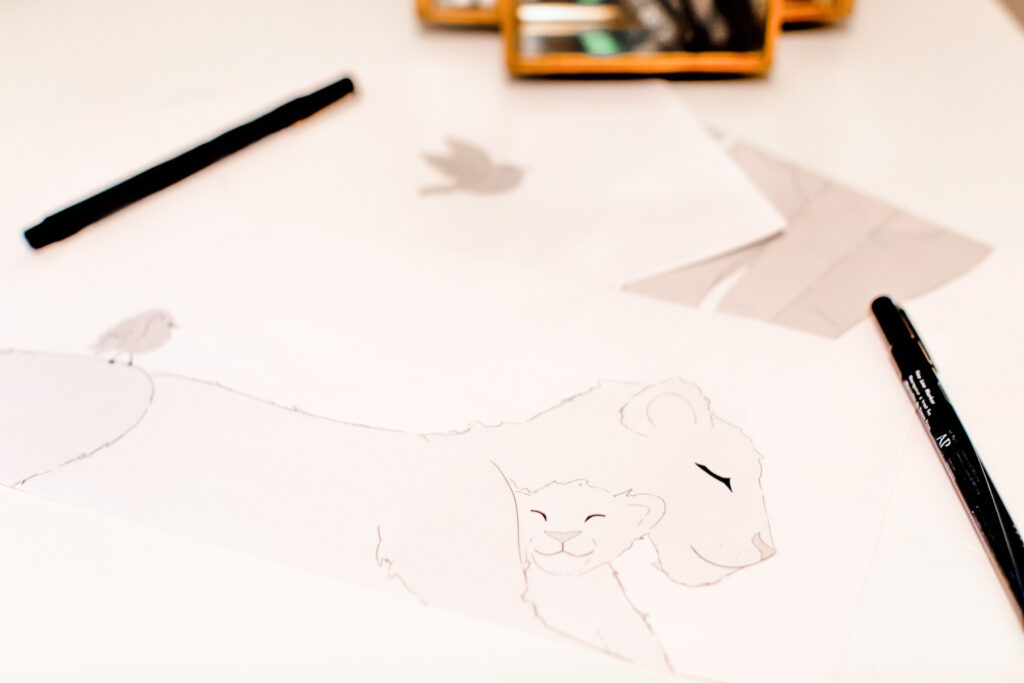 What advice do you have for budding illustrators/authors?
My advice for other illustrators/artists would be to never stop experimenting with different styles and solutions for your craft. Push yourself to keep learning and developing new techniques and skills. Ask local artists for advice! Our city is full of talented artists that are willing to support other illustrators. I've learned to always use your passions and what you believe in to fuel your work.
And lastly, continue to draw even when you think you've failed – because you'll learn and grow so much from these experiences.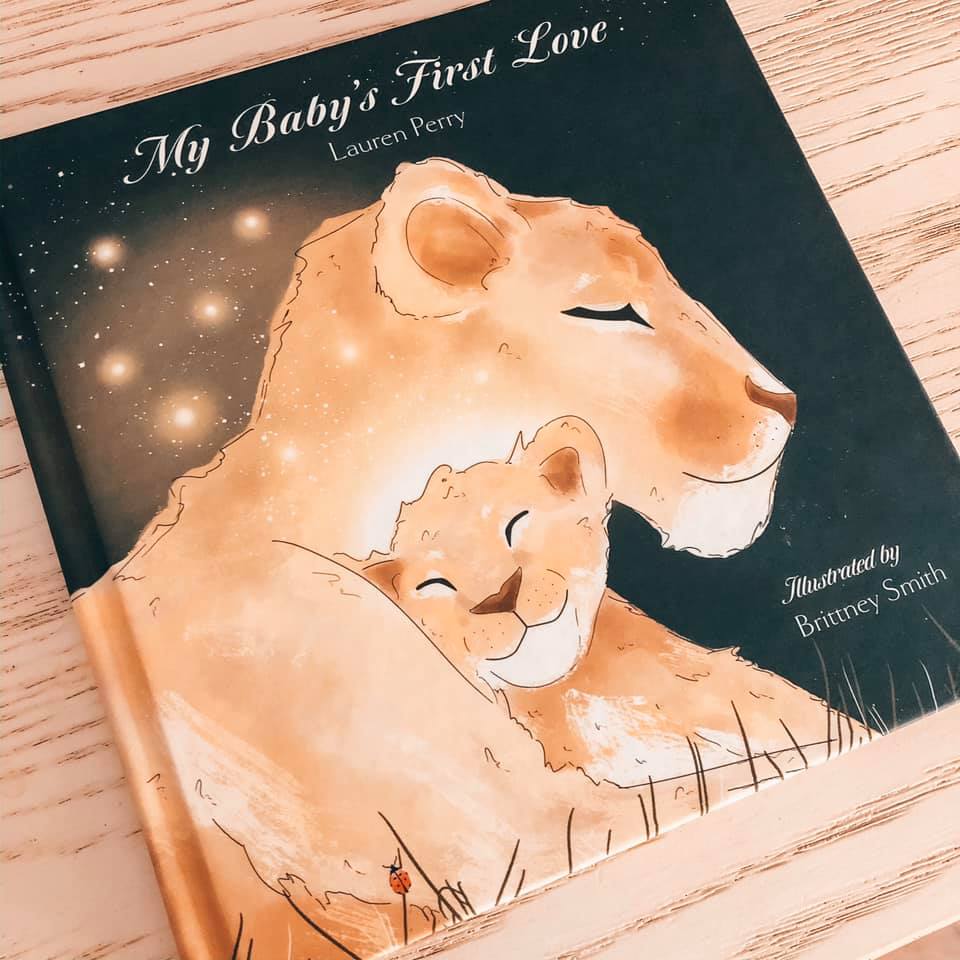 And lastly, can you share any favourite tips, tricks or tools?
My favourite tool to use is my Wacom tablet. It allows me to draw digitally! I am currently using the Wacom Intuos Pro.
Also, I always have a Saje Energy Roll-On on my desk. It's a natural pick-me-up when I'm feeling a lack of energy. It helps keep my creative juices flowing!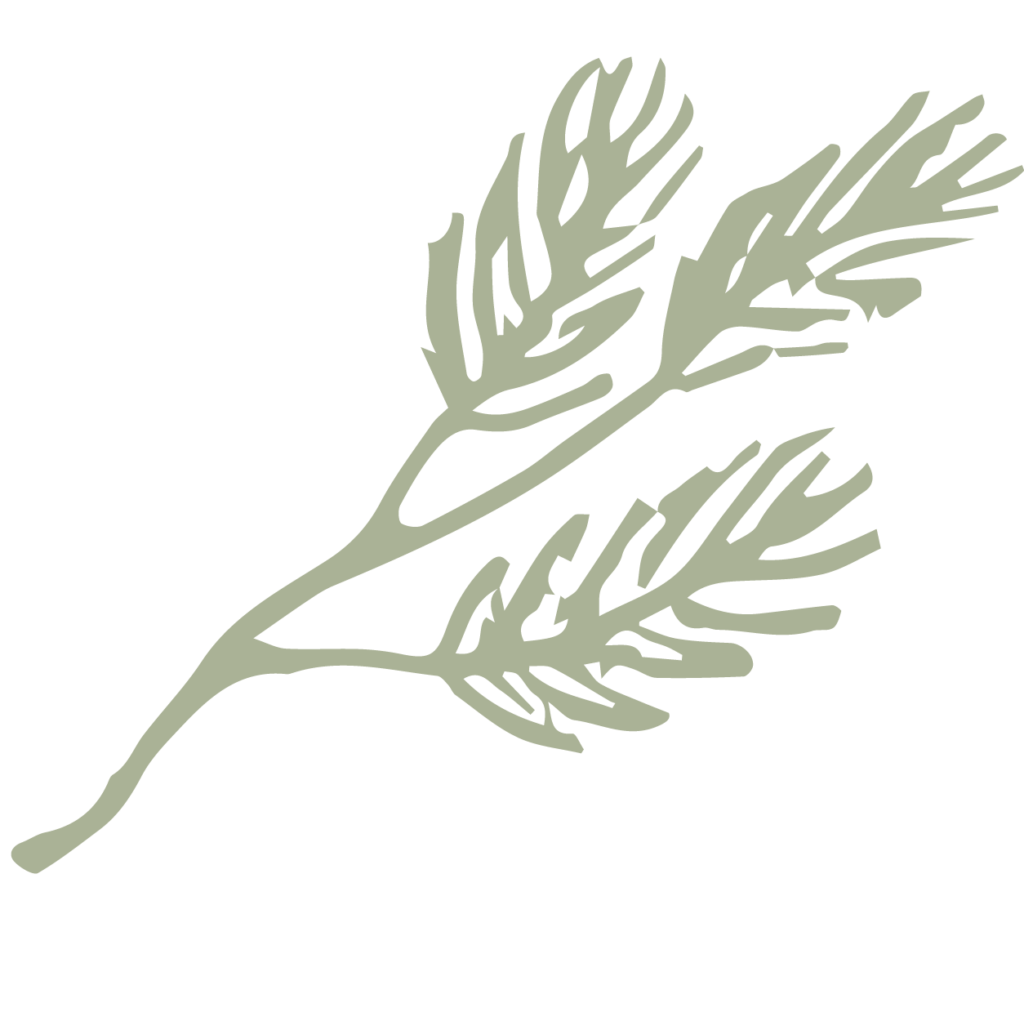 Get a Copy + of My Baby's First Love + Follow Brittney's Journey:
Click HERE purchase a copy of My Baby's First Love!
Click HERE to follow My Baby's First Love on Instagram!
Follow Brittney on Facebook and Instagram!
Do you know of an amazing Northern artist, vendor or business with outstanding handmade offerings? Let us know!
In celebrating the people, places and positives that set the North apart our editors naturally review products and make recommendations. If you make a purchase by clicking one of our links, we may earn a small share of the revenue. This will help subsidize the copious amounts of coffee and tea we go through while creating Northern-inspired content. Trust that any compensation received will never influence Northern Heart + Home. We only feature items we love and think you will too!