Northern Heart + Home was designed to celebrate the people, places and positives that set the North apart. The Northern Hand interview series recognizes local artists, vendors and businesses with outstanding handmade offerings. Each profile showcases and highlights unique products that can be found right here, in the North. This Northern Hand interview features The Artisans Way and founder Brianna Lintner.
Brianna Lintner is the founder of The Artisans Way. This monthly night market runs May-September along the beautiful shore of lake Nippissing and draws vendors from across the North. The first market took place in 2017 and will kick off again this Friday May 27th from 6-10pm. You don't want to miss this chance to discover and support small local businesses while soaking in the stunning sunset!
Below Brianna gives us the story behind The Artisans Way and an exclusive sneak peak at this year's vendor list. There are more to come so check back for updates!
The Northern Hand Q+A:
The Artisans Way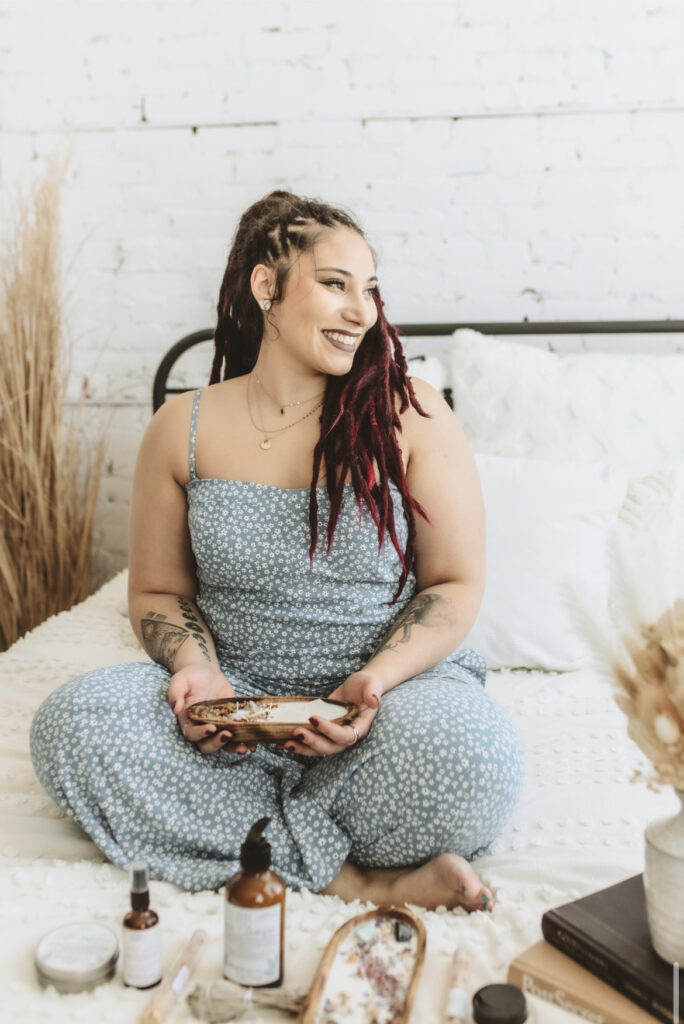 Tell us about yourself and why you call the North your home.
Hi, I'm Brianna! I was born and raised in North Bay, Ontario and I am proud to call the North my home. I moved to Ottawa for university and despite my best efforts to start a life in our nation's capital, the pull of small town life – of ever accessible lakes and beautiful landscapes – grew stronger with every passing year. I moved back to North Bay 6 years ago and instantly met my now husband. We now live on the most majestic property in the trees in Bonfield township with our two puppies and our hairless cat, Lola, and run our business together, BRealStudios.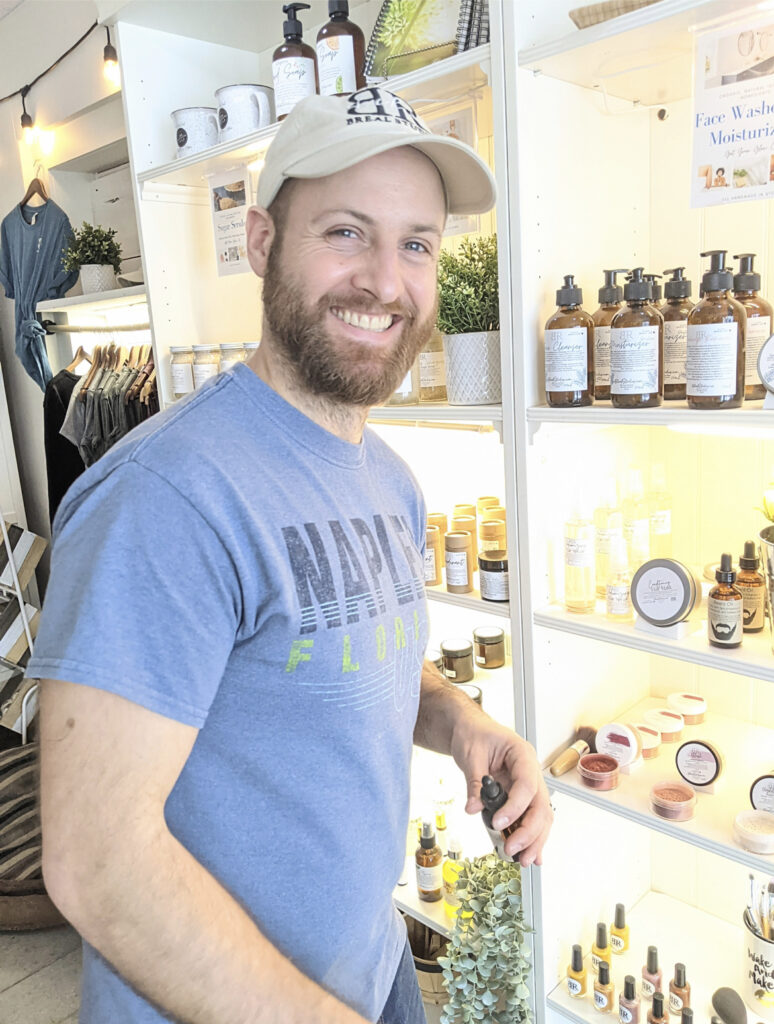 What is The Artisans Way and how did it come to be?
After collecting quite a few degrees and certifications in Ottawa, I moved back home and hit the ground running. I started my business making all natural environmentally friendly home and body products as well as teaching yoga around town and starting up my Holistic Nutrition practice just off Main Street. To get some exposure and experience I started attending various shows, markets, and festivals all around the province, selling my products and advertising for my services. After being in the "vendor game" for a couple years I started noticing some common themes around the challenges I was facing among the North Bay vendor landscape. I later learned I was not the only vendor having these challenges and concerns. I decided to create a space where all handmade vendors were not only welcome, but treated equally and ultimately supported. The Artisans Way is a monthly night market along North Bay's waterfront featuring handmade makers from all around the North!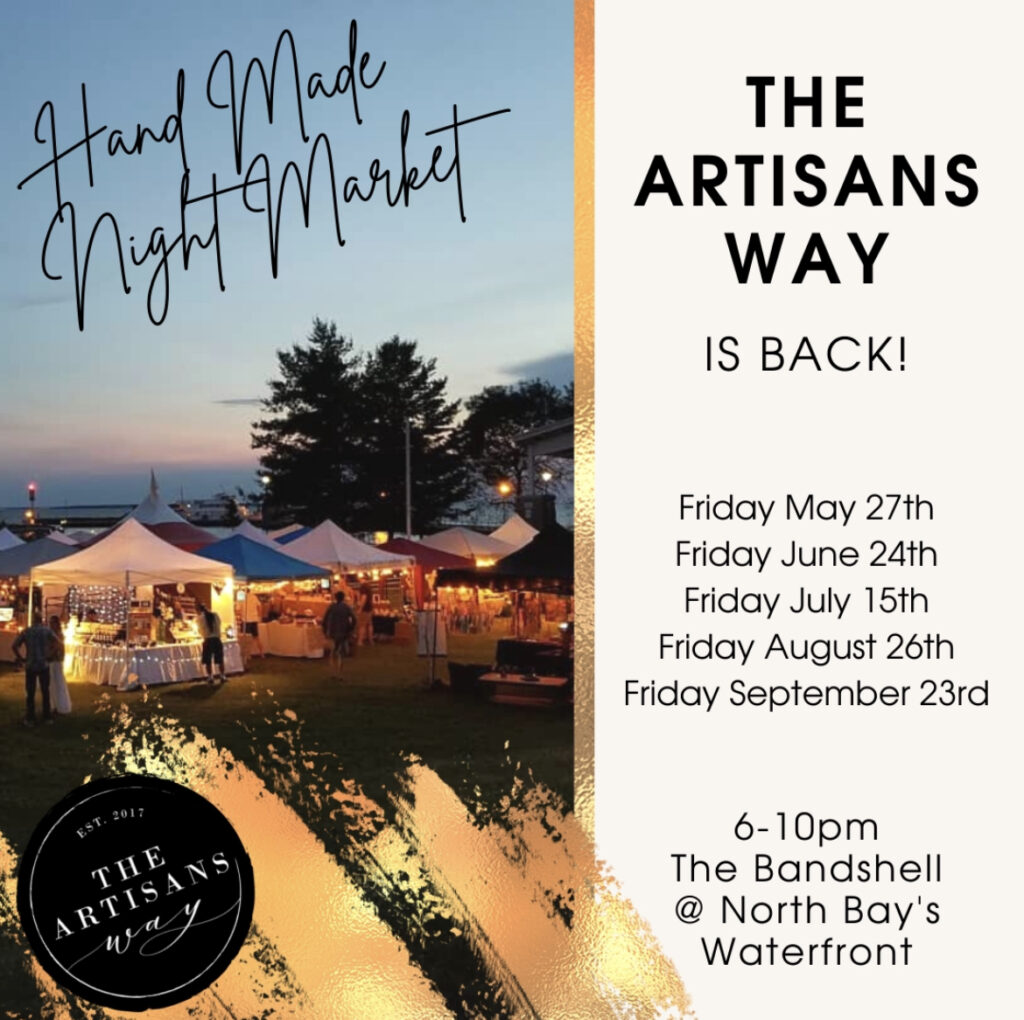 After a pause during the pandemic The Artisans Way night market kicks off Friday May 27th. What can we
expect?
After a two year shut down, we're SO excited to finally be back! We have so many amazing makers coming out Friday night we can't wait to once again experience the bustle of the community and the twinkle of the lights with the soft sounds of lake Nipissing behind us. You can expect your favourites from previous years as well as a ton of new and innovative makers!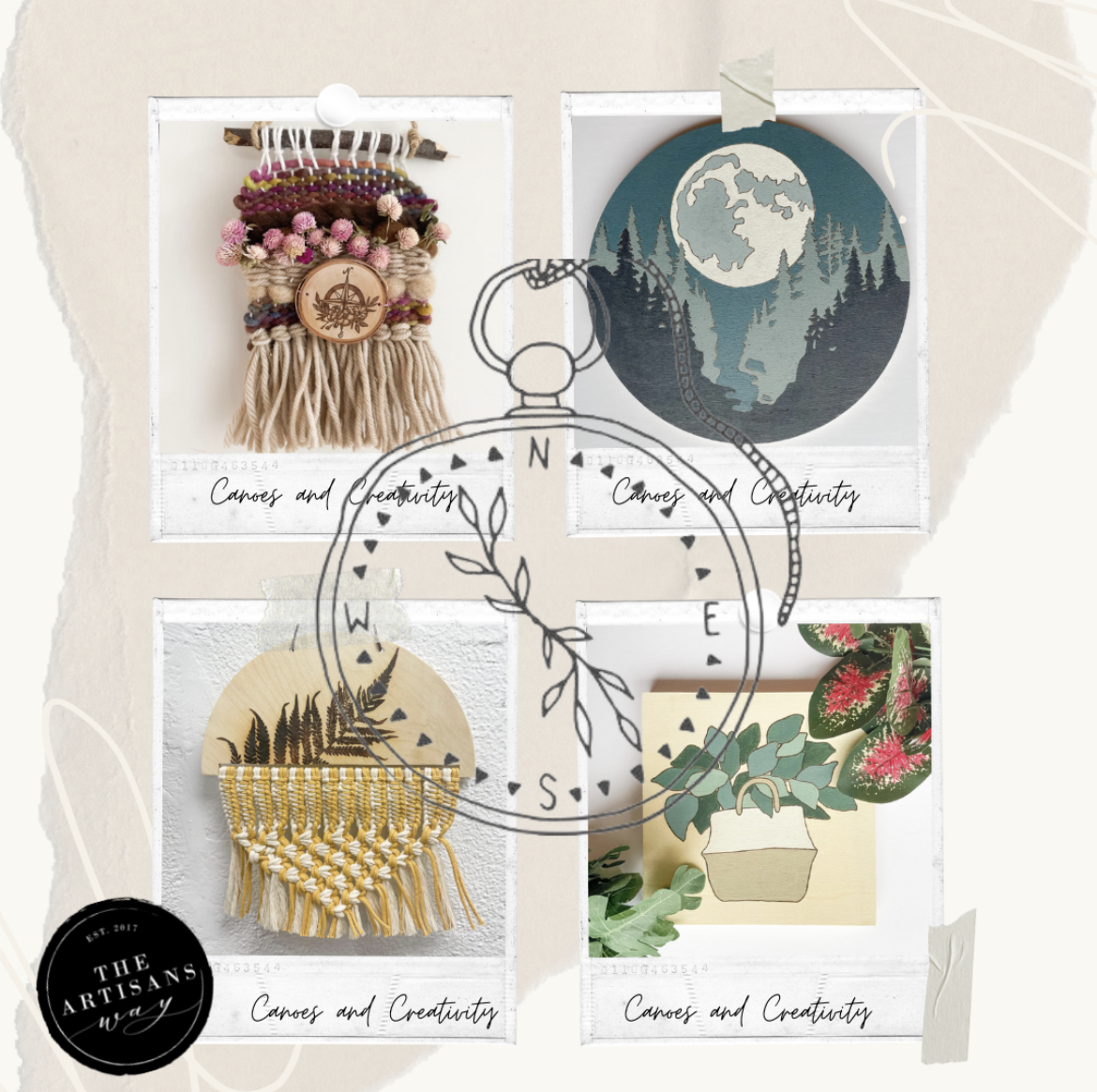 Popular brick and mortar businesses like B Real Studios, Good Glaze and Culture Club all got their start
at The Artisans Way. What role do you see The Artisans Way having in their expansion and development?
The Artisans Way is not just a night market along our beautiful waterfront, it's a testing ground for makers to connect with our community, gain feedback, grow ideas, and share insights with fellow makers. I see my role as the founder of The Artisans Way as one that is responsible for not only drawing a crowd, but constantly finding ways to support the evolution of the makers' businesses and ultimately dreams. This year I developed and published "Makers Manuals" for my seasonal vendors which compiles all of the knowledge that I gained as a traveling maker and explains my top tips for market exposure and success. I worked long and hard on these booklets trying to be as innovative as I could with the quality and delivery of each tip, trying to convey the importance of not simply selling product but evolving each Maker's business. My hope with The Artisans Way is to encourage northern makers to see the potential that each one of them has not simply monetarily but in the way that they perceive their existence and future as an important piece of our city's economy.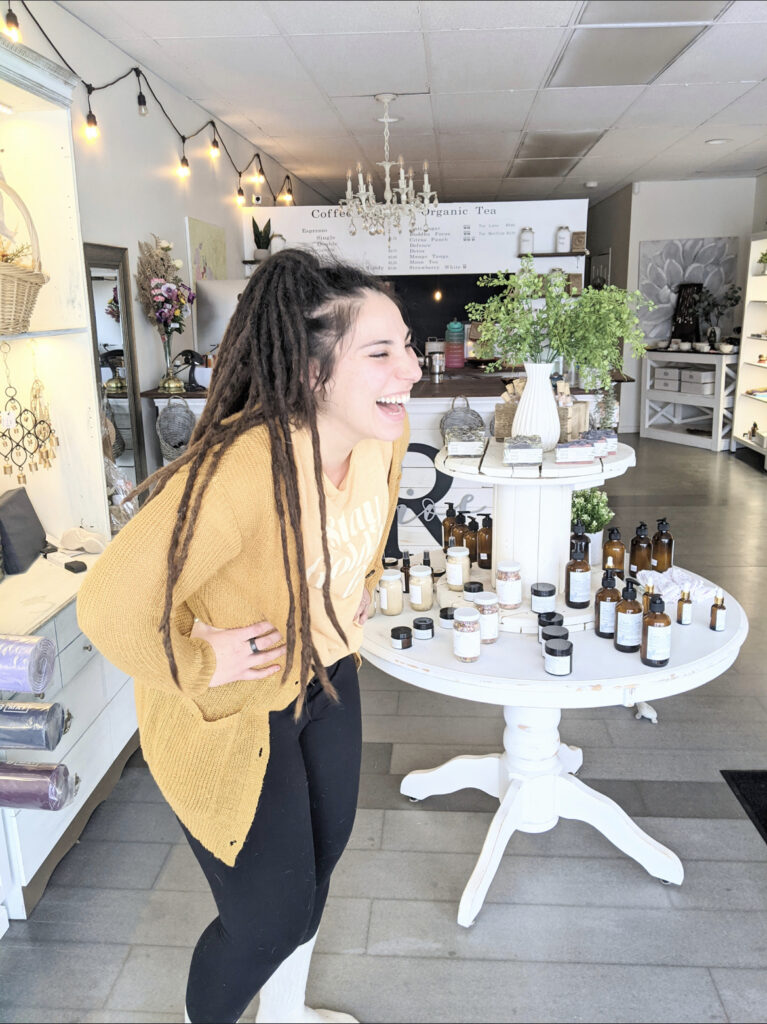 What's next for The Artisans Way?
We have SO many plans for The Artisans Way! This season we have some live music from some of our favourite bands from southern Ontario, and we hope to pull a few surprises off as well! As for the future of The Artisans Way, we hope to work with some other local businesses to create an even bigger monthly event similar to what our good old Heritage Festival used to be! I think as a community, we all know our waterfront is grossly under-utilized. We would also love to work with the city to create permanent structures for makers to rent or share, on top of hosting our monthly events. As for right now, we hope the community continues to show us all the love and support that they have been over the years and that our makers continue to flourish!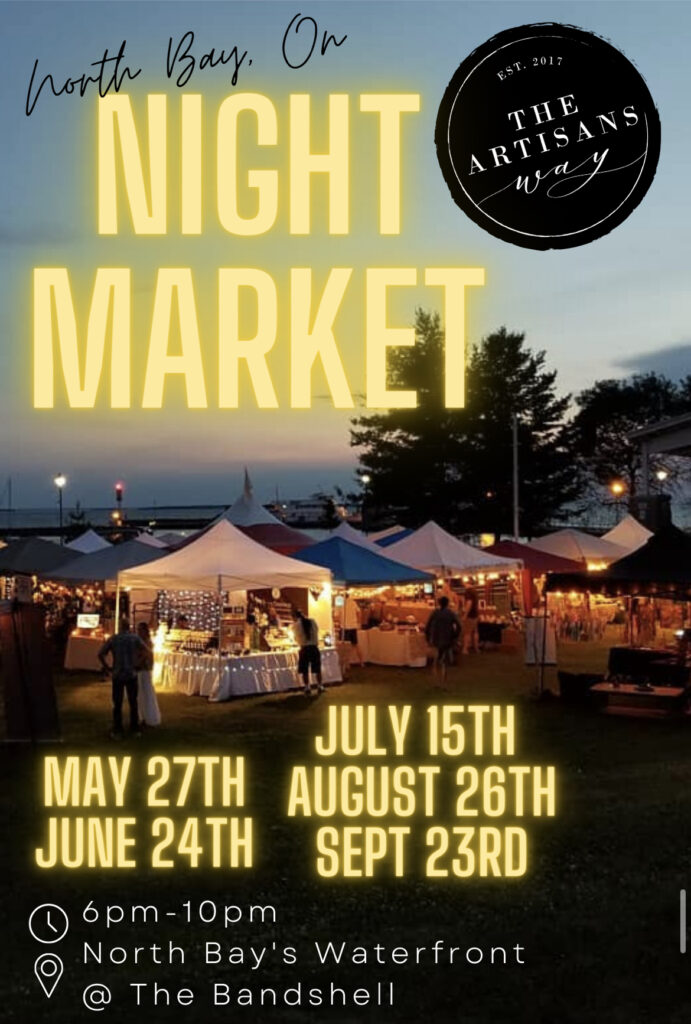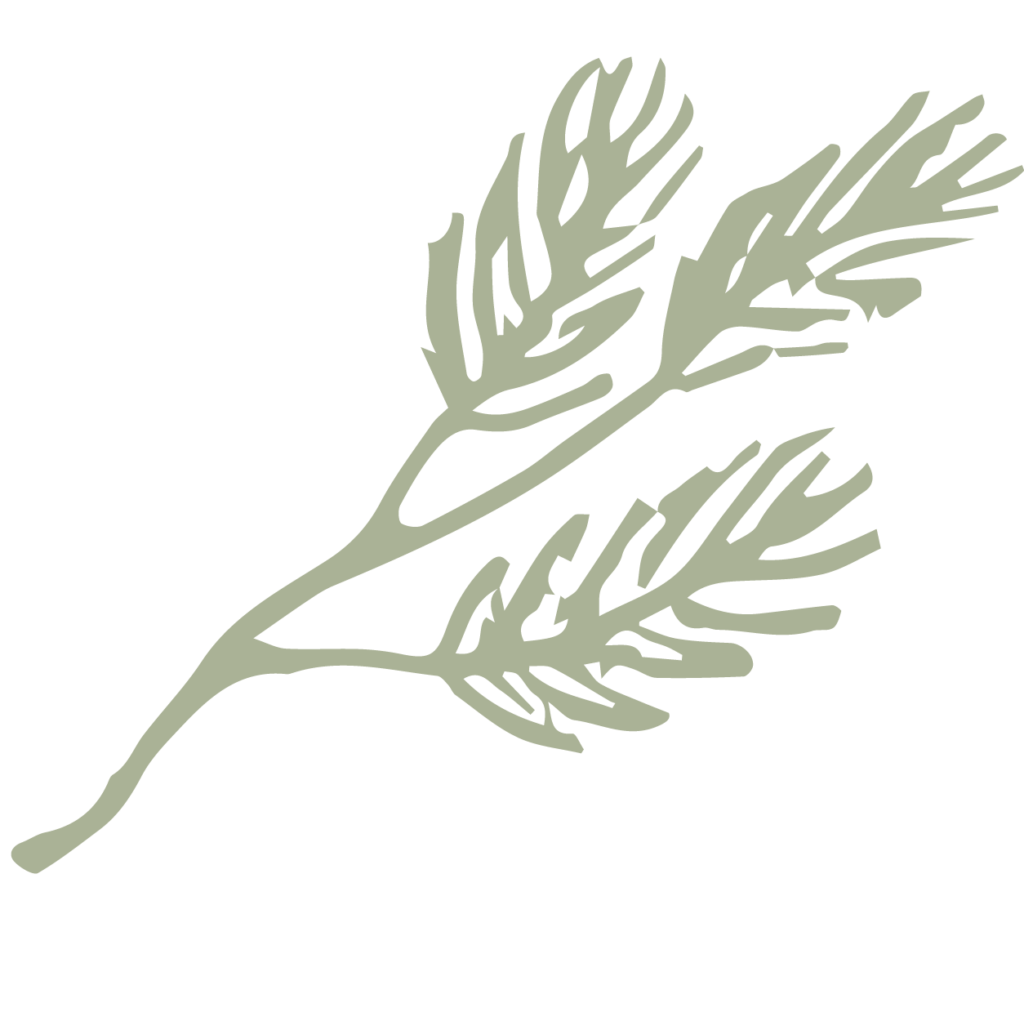 Follow The Artisans Way and BRealStudios for the latest updates:
The Artisans Way & BRealStudios Website
Do you know of an amazing maker in the North who we should feature next? Let us know!