Northern Heart + Home was designed to celebrate the people, places and positives that set the North apart. Our Northern Happenings section shines a light on the incredible events happening in the North.
Northern Heart + Home was honoured to be invited to the media unveiling of OUTLoud North Bay's new space! It was an event 9 months in the making that saw Giant Tiger partner with OUTLoud founder Seth Compton to update this community safe space. OUTLoud supports the health and wellbeing of the 2SLGBTQA+ youth and allies of North Bay and surrounding communities. Further adding to the excitement Giant Tiger asked acclaimed designer/host Steven Sabados and tv/radio personality Taylor Kaye to lead the project!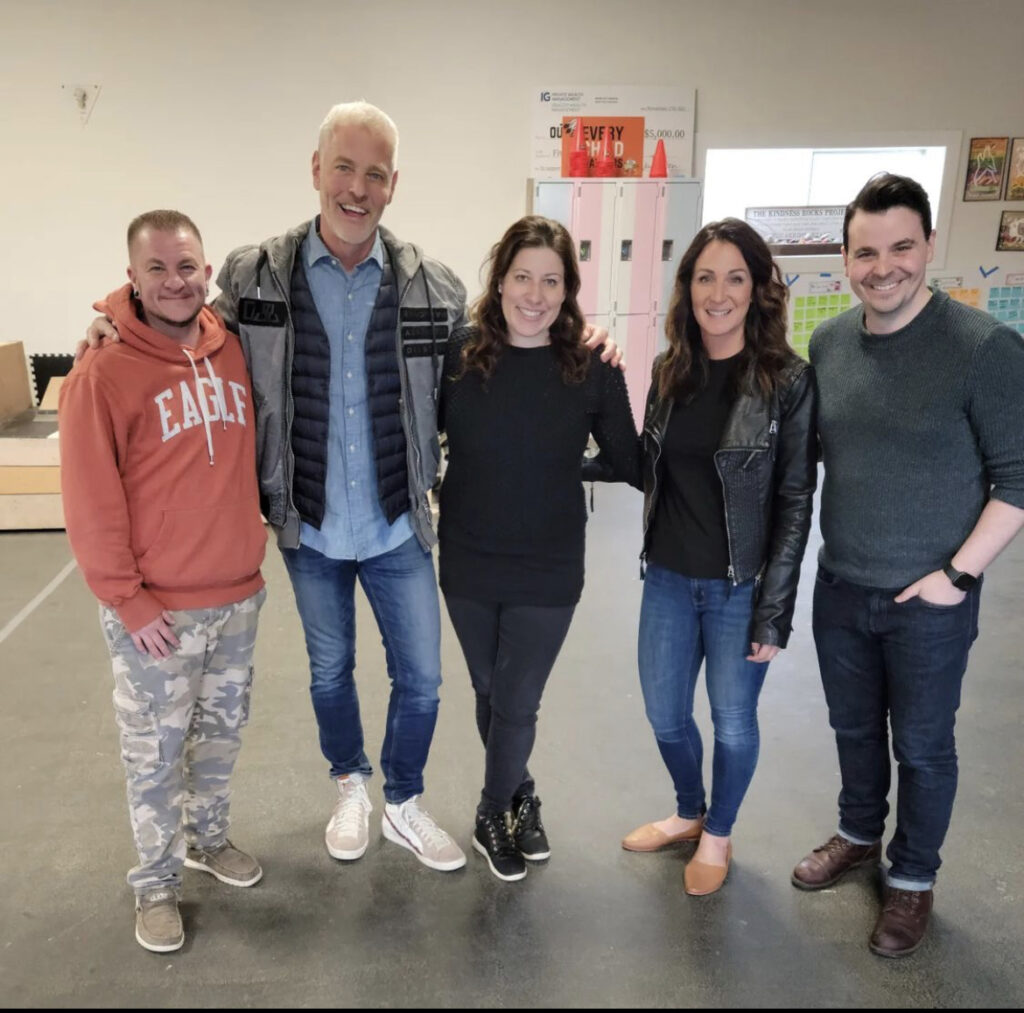 Steven Sabados and Taylor Kaye worked virtually with Giant Tiger and OUTLoud for months before travelling to North Bay in April. They were back this week to complete the design that included a full refresh of all of the products and furnishings in the space. A $15,000 donation by Giant Tiger to OUTLoud North Bay was also made to expand their peer mentorship program. Giant Tiger's goal is to help create a lasting and tangible difference in our community.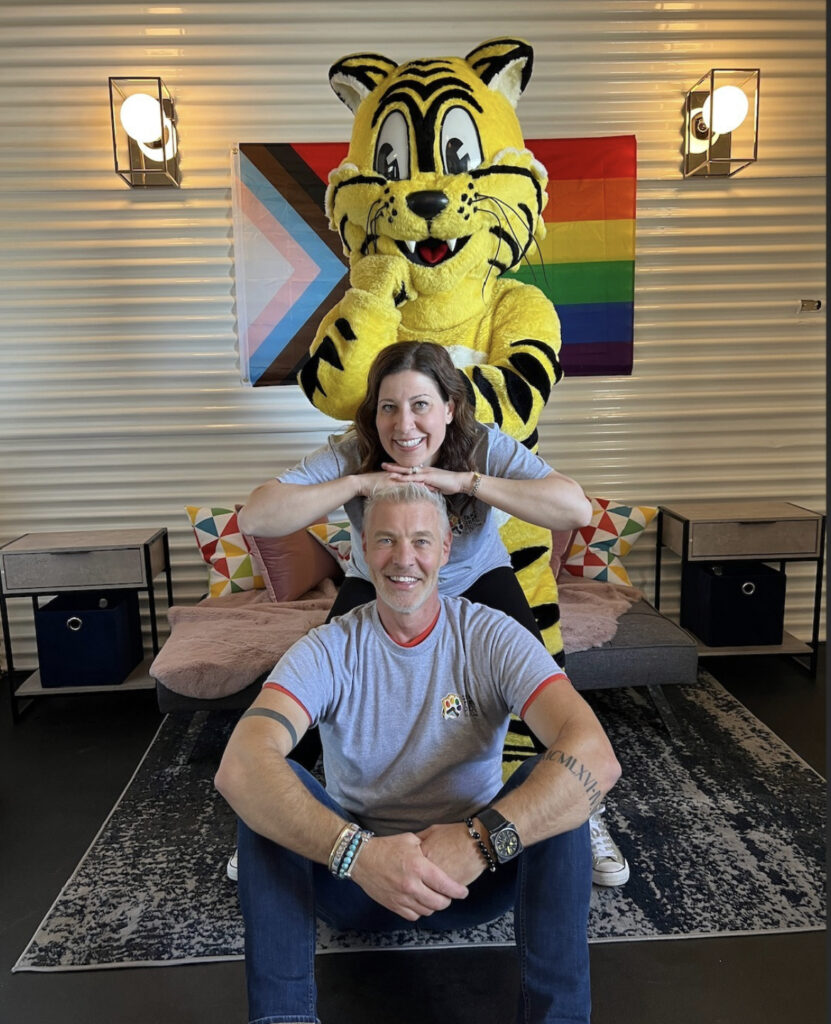 This incredible project started with an email last summer. Local Giant Tiger store manager Sean Wilson emailed Giant Tiger's Diversity Team to tell them about the work OUTLoud is doing. "I thought perhaps we could donate some gift cards, or get involved in some small way" said Wilson. He was amazed to see the project snowball from there. Soon Alison Scarlett and Taryn Riley of Giant Tiger started working with Seth to see how they could best support OUTLoud North Bay's efforts. First came the sale of Pride merchandise in the local North Bay Giant Tiger stores on Algonquin and Lakeshore last summer. Then the redesign plan was put into action.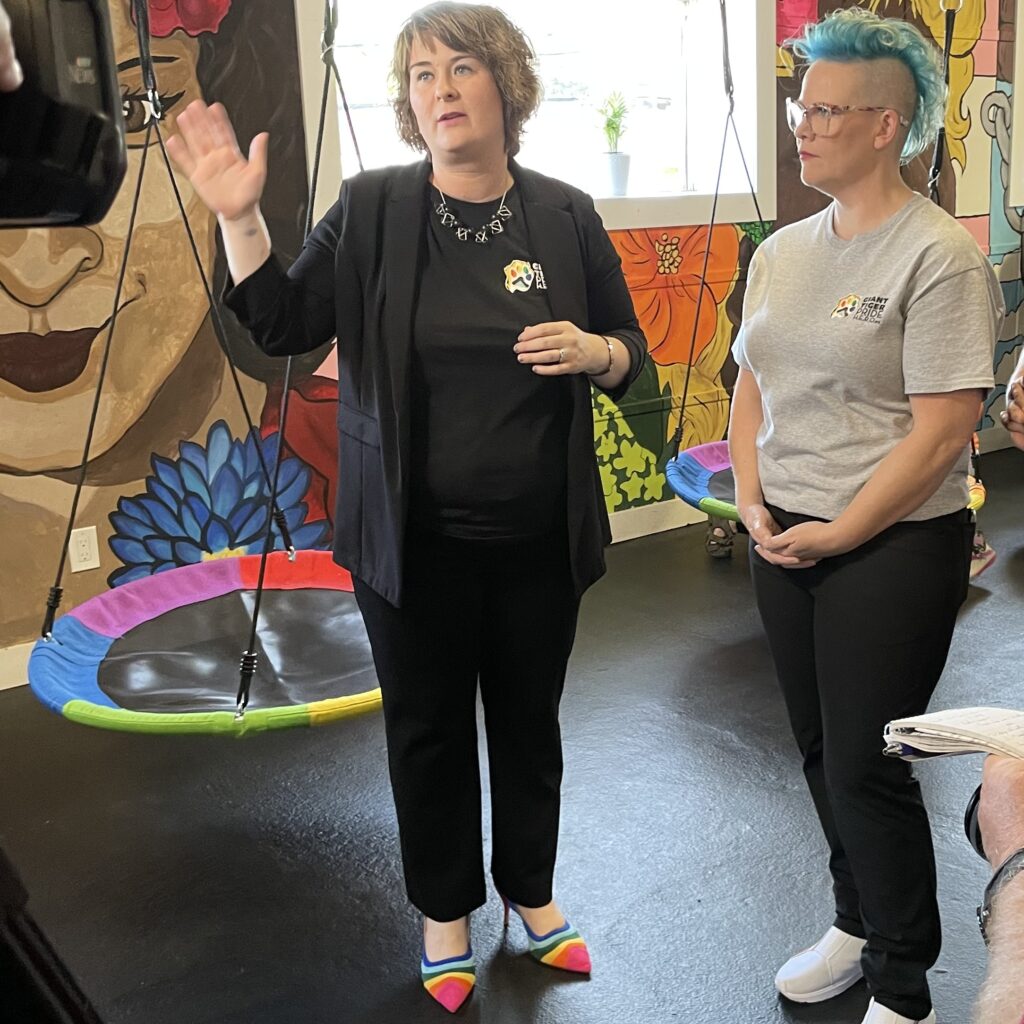 Completing the redesign was a true team effort. Several local businesses like Reuten Construction, Quinn Exteriors and Anderson & Ross limited along with OUTLoud volunteers worked to get the space ready in the 9 days leading up to this week's reveal. The keys were handed over by OUTLoud to Giant Tiger, Steven and Taylor on Monday making the final result a big surprise to the OUTLoud board and members. Giant Tiger team volunteers also donated their time from the North Bay, Orillia, Ottawa and Windsor stores to pull off the transformation.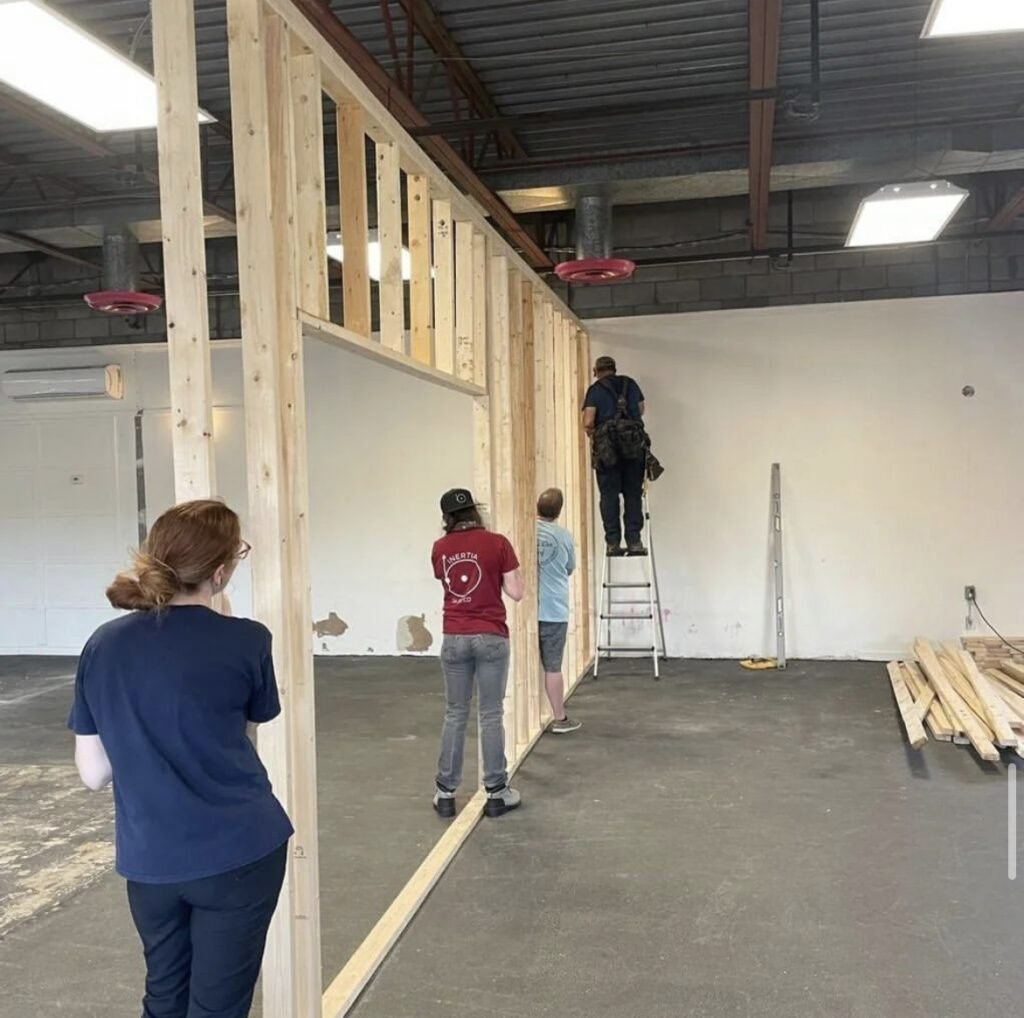 Tara respresented Northern Heart + Home at the media event. As a designer and project manager Tara was excited to have an exclusive tour of the new space lead by Steven. Witnessing Seth and his team as they saw the space for the first time gave her goosebumps and brought tears to her eyes.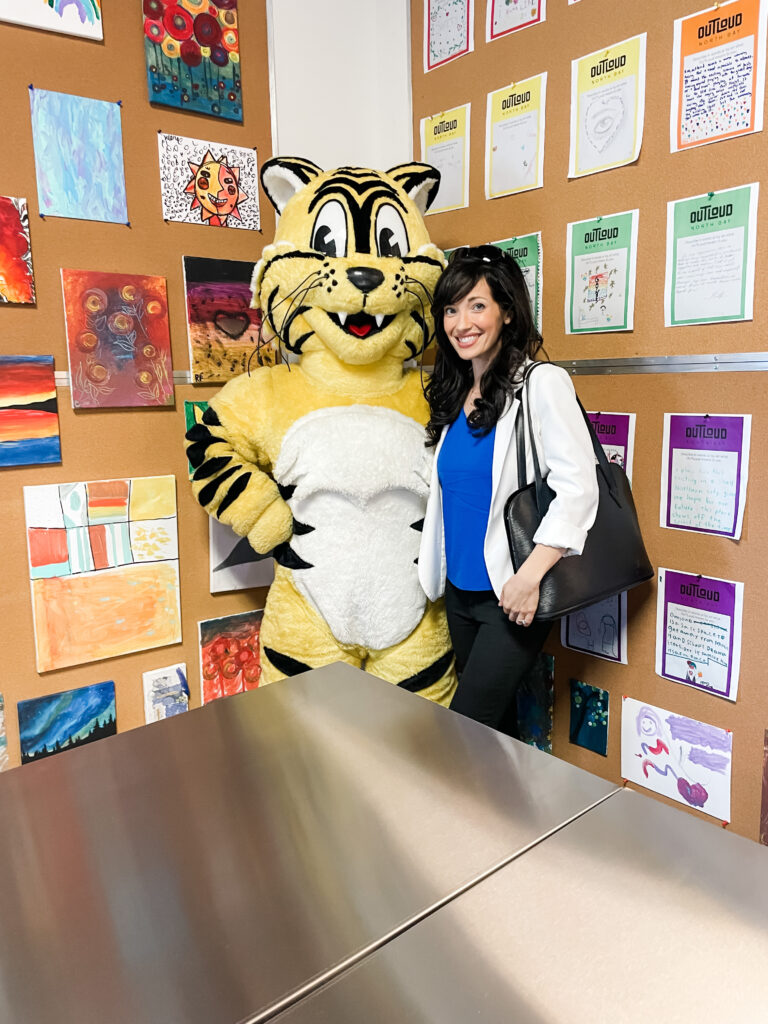 Below is a gallery overview of OUTLoud North Bay's beautiful new space. A stage, gaming area, crafters corner, cantina, library, quiet area, skate park and more are spread out over 4,000 square feet: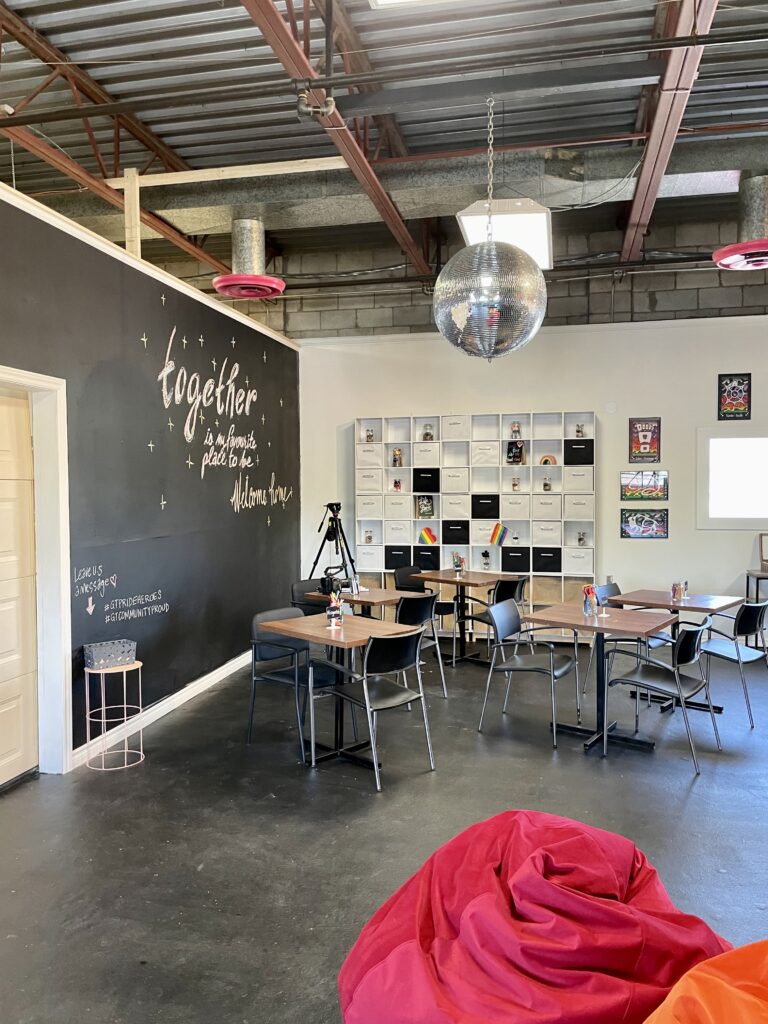 OUTLoud North Bay officially re-opened to the public with a community party featuring refreshments, speeches, DJ, and karaoke, to celebrate the new space in style.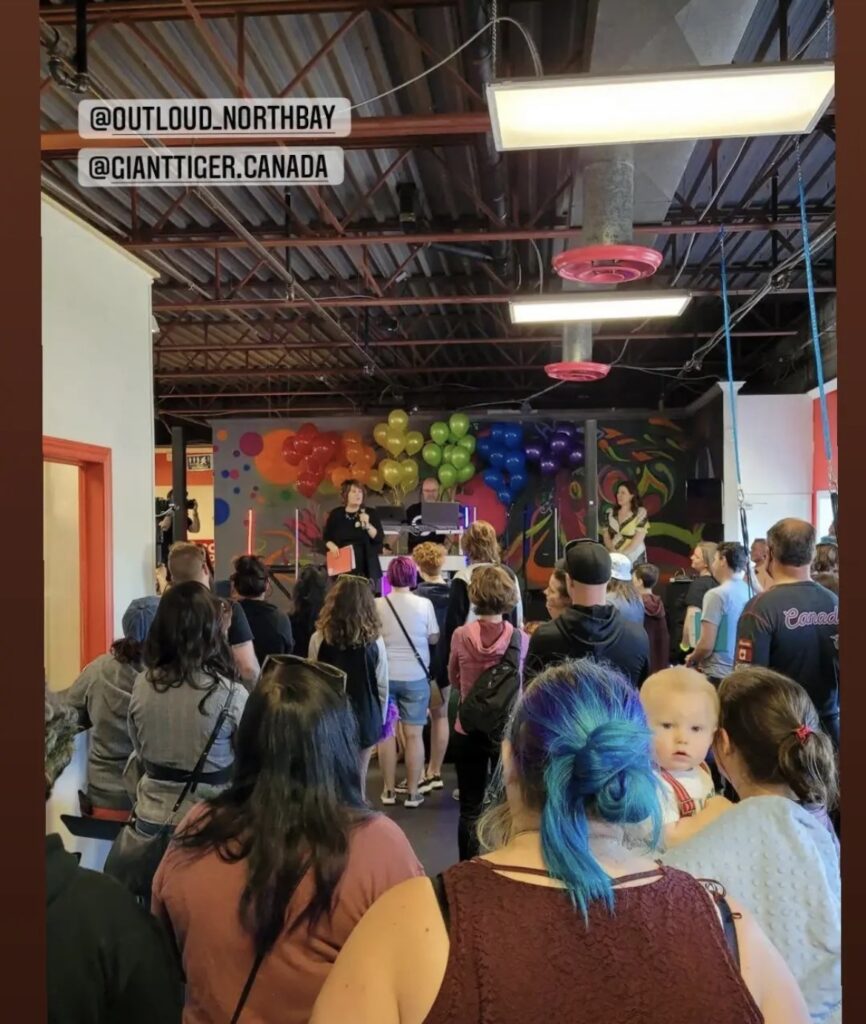 Listen below as Tara sat down with celebrity designer Steven Sabados and OUTLoud founder Seth Compton to hear their thoughts on the process and the incredible impact this space has on the community. Plus check out our previous interview with Seth to learn more about OUTLoud North Bay here and click the links to discover the ways you can get involved as a member, volunteer, donor or sponsor!
Interview with designer Steven Sabados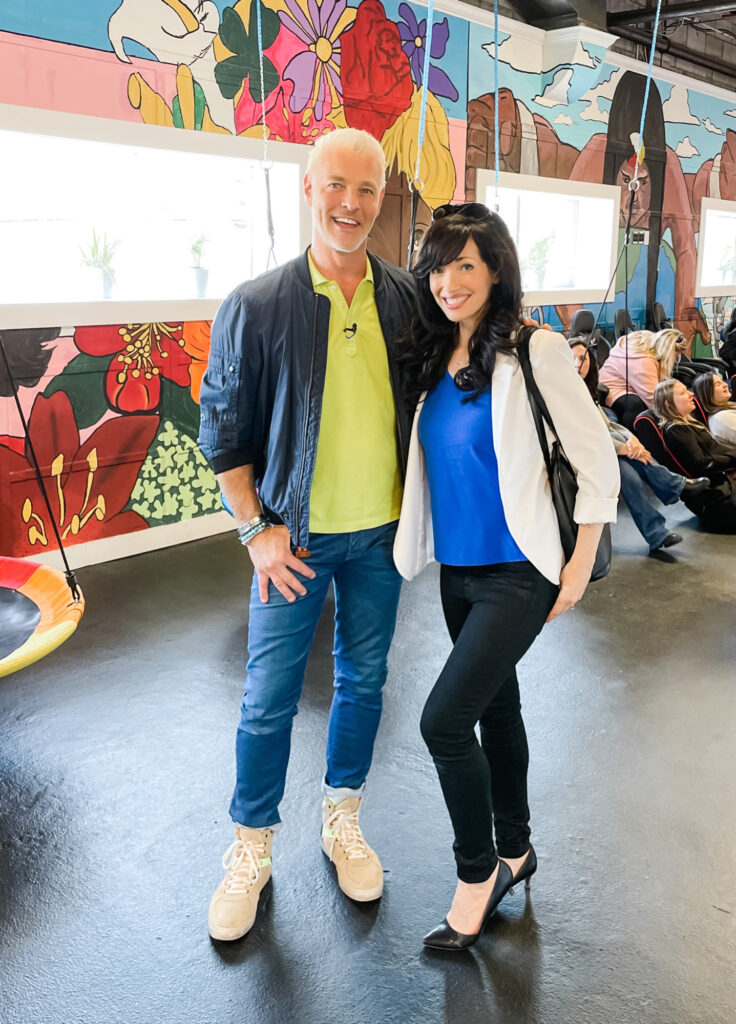 Tara asks Steven what the main message he wants to communicate to our northern communities through this partnership with Giant Tiger and refresh of the community safe space. They also discuss his surprise in learning that North Bay was home to an organization like OUTLoud. Steven tells Tara what a space like this have meant to him growing up and more about his partnership with Giant Tiger:
Interview with OUTLoud founder Seth Compton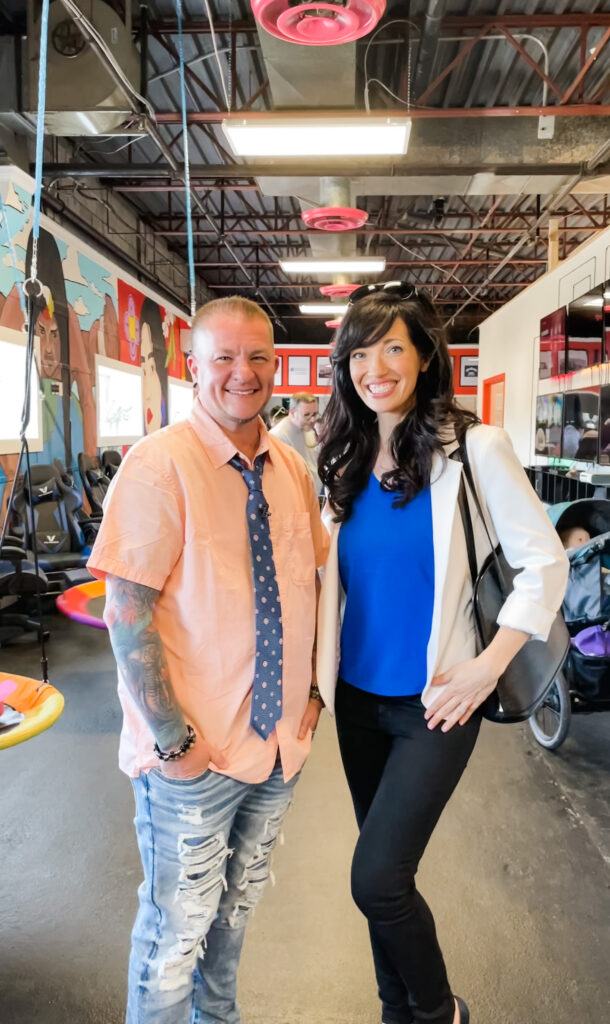 Tara asks Seth his thoughts on the reveal, what a space like this would have meant to him as a kid and what's next for OUTLoud: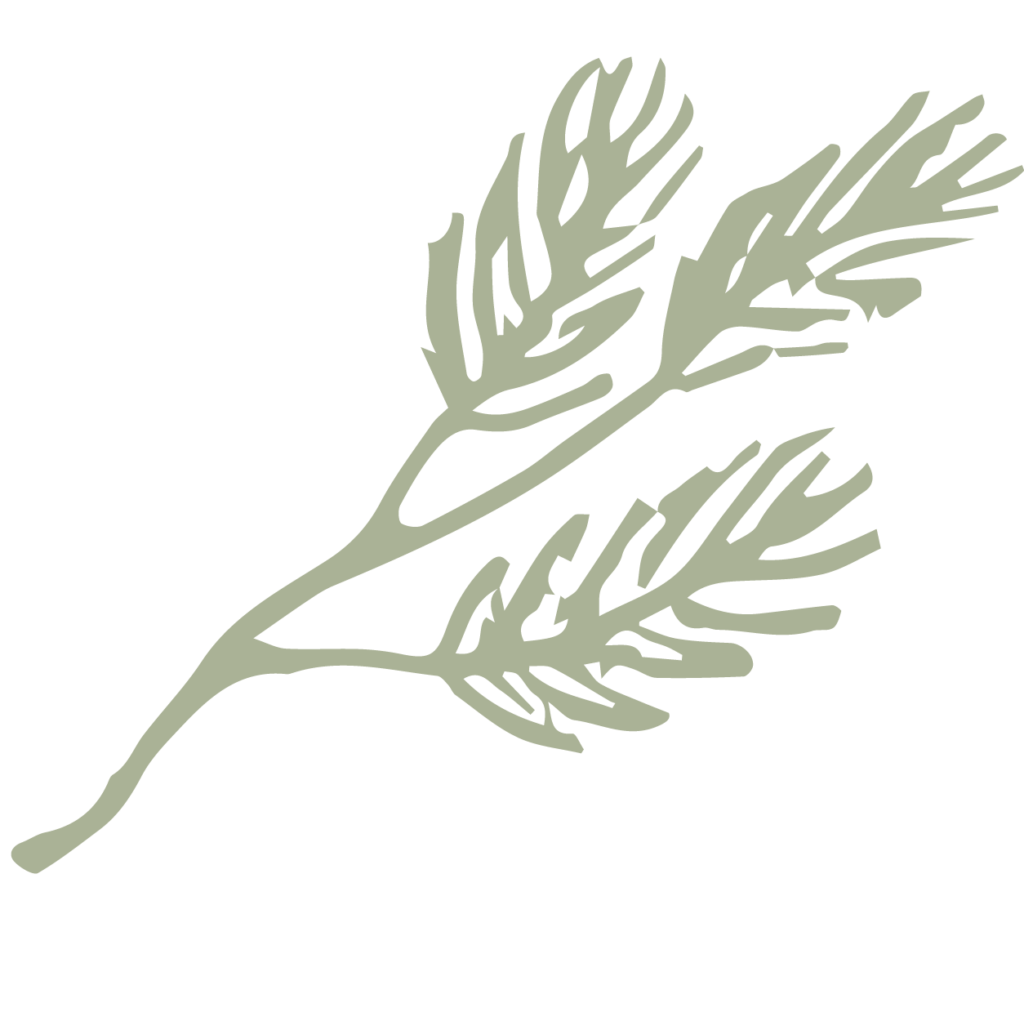 Become a Member of OUTLoud North Bay:
https://www.outloudnorthbay.com/memberships
Sponsor a Membership to OUTLoud North Bay:
https://www.outloudnorthbay.com/sponsors
Donate to OUTLoud North Bay:
https://www.outloudnorthbay.com/donate
Volunteer with OUTLoud North Bay:
Interested in volunteering? Please contact us at [email protected] for more information.
Shop OUTLoud North Bay:
https://www.outloudnorthbay.com/store
Follow OUTLoud North Bay:
Do you know of an incredible event happening in the North? Let us know!