The Northern Hand: this interview series recognizes local artists, vendors and businesses with outstanding handmade offerings. Each profile showcases and highlights unique products that can be found right here, in the North.
A growing business in the North, Lady Crimson Cloth Emporium believes that an eco-friendly lifestyle can also be fun and beautiful. This Northern Ontario based business makes reusable cloth pads, diapers and accessories for your waste free lifestyle. Sophie Prisque, owner and maker, gives Northern Heart + Home a peak at her process and shares a special offer for YOU, our Northern Heart + Home reader.
The Northern Hand Q+A: Lady Crimson Cloth Emporium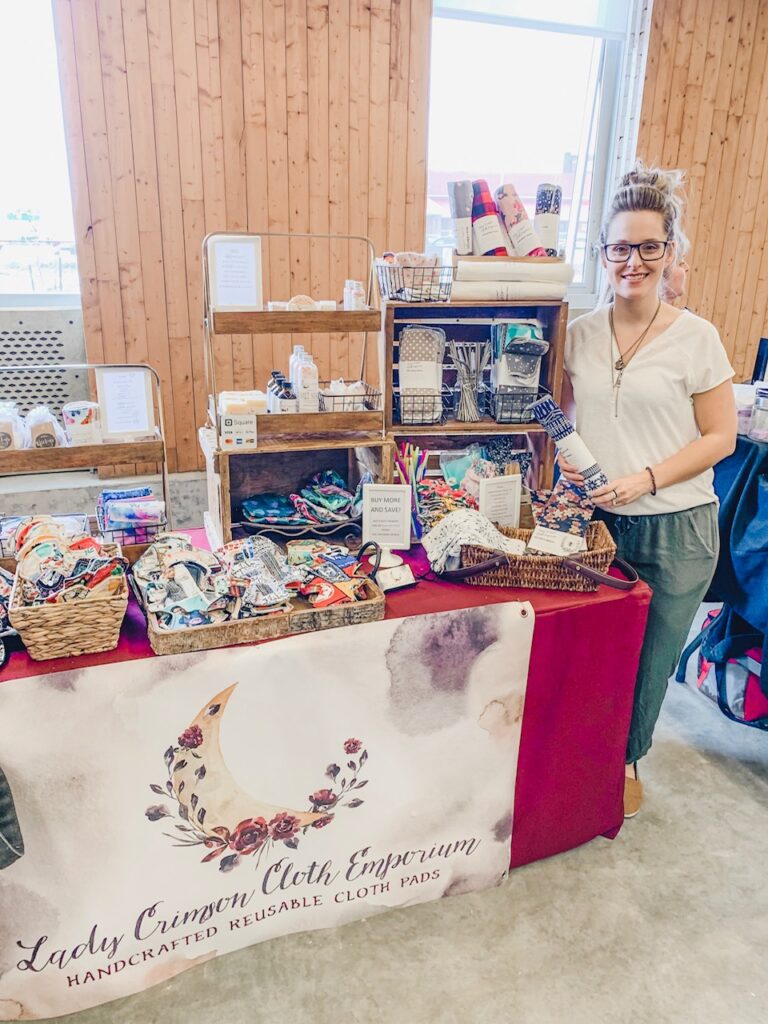 Tell us about what you make.
I create reusable cloth pads that are suitable for periods, incontience purposes and daily liners. We expanded and now make a variety of reusable products such as paper towel, toilet paper, bowl covers, beeswax wraps, makeup remover pads and so much more!
How did you come to realize and hone in on your talents?
I've always been very creative. So I knew at an early age that working for someone else, at a 9-to-5 job wasn't going to be my thing. When I had the opportunity to work for myself, I took it and slowly found my niche. It took a couple years but we finally hit it! Sometimes it takes a few other interests before one creeps up out of nowhere and takes over.
Where do you find inspiration to create your offerings?
I search Instagram and Pinterest often. I also find that when I see a certain print of fabric, I imagine the things I could make with it. Sew Local does a great job at bringing me in almost weekly for new and fun prints!
How has living in the North shaped how you make/create your products?
The prints definitely are influenced by the North at times. Plaid, outdoors, hockey, all that sort of thing catches my eye a lot and I can't help but make pads out of them!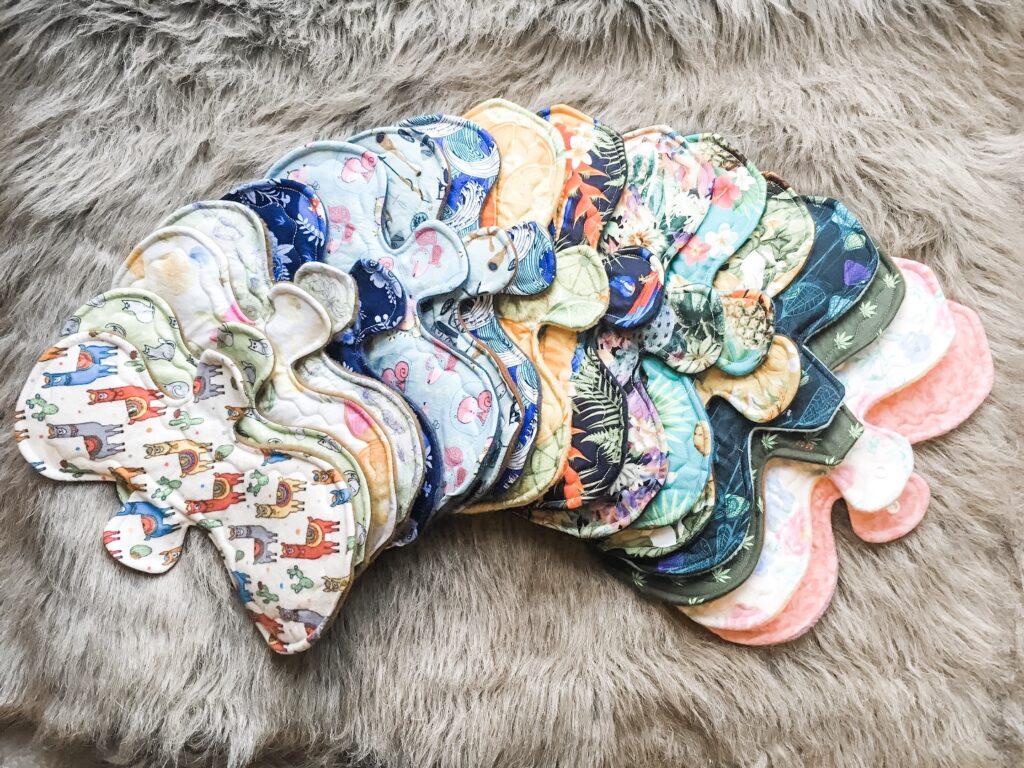 What is one tool (program/ritual) that you could not live without?
A serger. I upgraded and will never go without again.
What's the biggest obstacle you face in making things yourself?
The demand. With its popularity rising, keeping up with website stock as well as the Sudbury Market has proven to be a huge obstacle for me. We have plans in the near future to help with that though.
What's the most rewarding part about being a maker/creator?
When I see young ladies coming to my booth and excited to get their very own pads for when they start their period. Or when a new customer msgs me days after they bought pads and literally tell me they cannot wait to get their period. That's ultimately my goal with this business. To change the way we think about our periods. To go a little more eco friendly, we should be loving our bodies, not filing them with chemicals we don't need.
Do you have any favourite northern vendors that you love to buy from?
So many! A few are:
Old Soul Soap Company- 100% hands down best bath and body products in the North!
Joyful Home– Amazing smelling candles!
Nicky's Country Craft as well as The Frosted Stitch– High quality crochet items like produce bags and reusable cotton balls!
And also Terra Luna Jewlery– she makes the most beautiful electroformed jewelry!

I have to add though, these ladies are my main tribe. We lean on each other for support and words of wisdom. And I truly believe they've been the reason behind my success!
Where can we purchase your products/offerings?
You can purchase my products on my website.
And I'm also at the Sudbury Farmers Market this summer.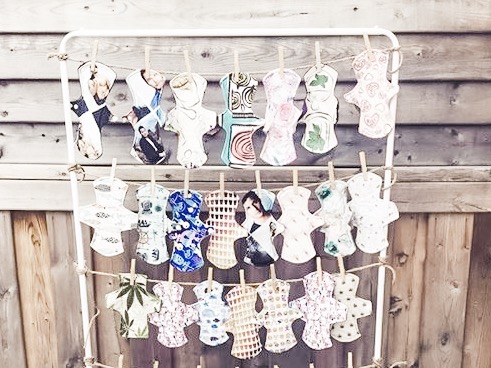 As a local expert in your field, we know we can't begin to match your skills or talents, but can you help us by sharing one of your tried and true product secrets, recipes, or tricks of the trade?
Production line. If you have a lot of the same thing to do, it's better to do one step on all then to make one at a time.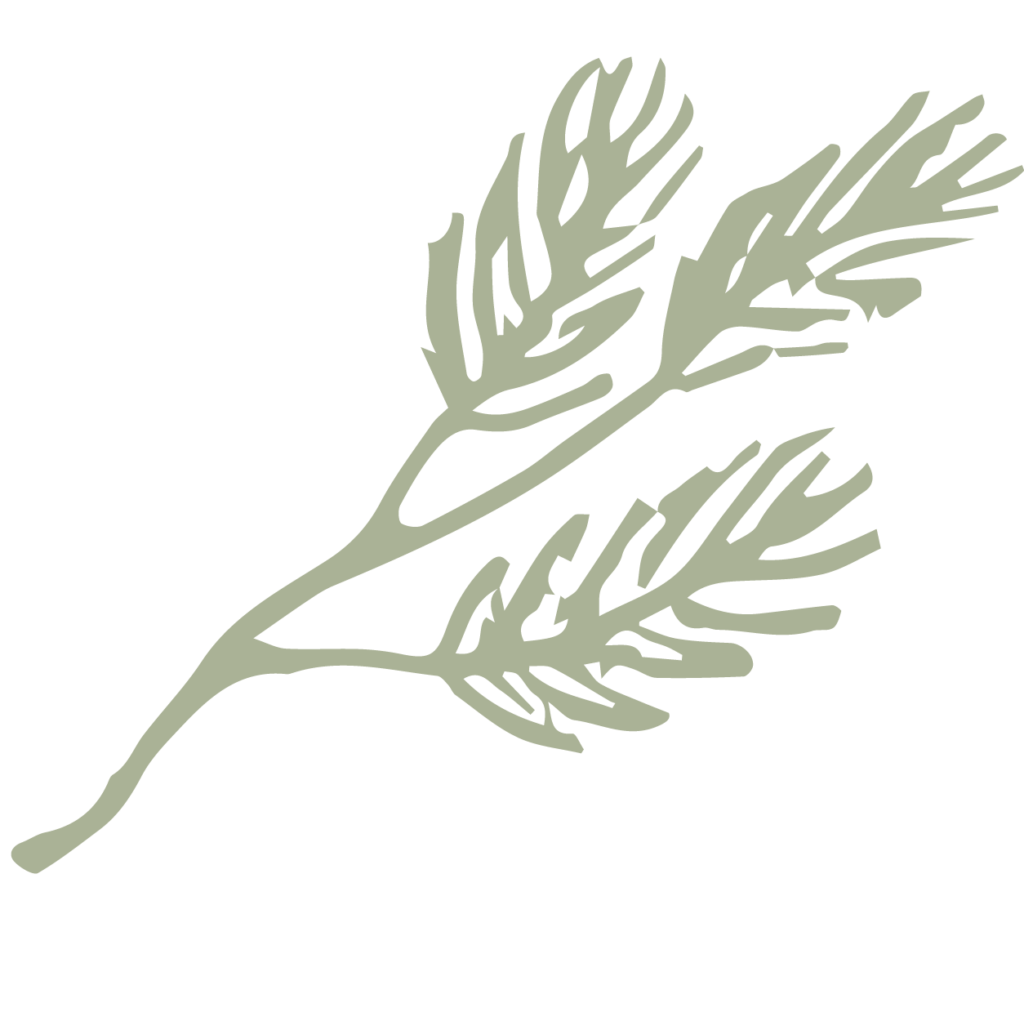 Follow Lady Crimson Cloth Emporium:

Website: ladycrimsonclothemporium.ca
Facebook: facebook.com/LadyCrimsonClothEmporium
Instagram: instagram.com/ladycrimsonclothemporium
Do you know of an amazing Northern artist, vendor or business with outstanding handmade offerings? Let us know!
SPECIAL OFFER!
Are you ready to purchase some of the amazing Lady Crimson cloth products?!
Lucky for you, Northern Heart + Home and Lady Crimson Cloth Emporium have partnered up to offer you 15% off your purchase valid for orders placed in the month of June! (some conditions apply*).
All you have to do is subscribe to our site, using the form below and we will email you your coupon code!