Northern Heart + Home was designed to celebrate the people, places and positives that set the North apart. The Northern Hospitality interview series recognizes local restaurants, resorts and places to visit with outstanding offerings. Each profile showcases and highlights unique places that can be found right here, in the North. This Northern Hospitality Q+A features Stephanie Piche, owner of Wander Food & Wine.
Wander Food & Wine is a chic, globally-inspired lounge where you can learn about other cultures through food and wine, right here in Northern Ontario.
Specializing in tapas, small plates and an eclectic wine list, Wander is a local escape and mini holiday, located in downtown Sudbury.
Read below for our interview with Wander owner Stephanie Piche and find out she realized her love for wine tasting and pairing, her reasoning for opening in the downtown core and her advice for anyone getting started.
PLUS, Stephanie gives her fav wine pairing suggestions for all summer occasions. And stay tuned for an exciting giveaway announcement that is not to be missed!
The Northern Hospitality Q+A: Wander Food & Wine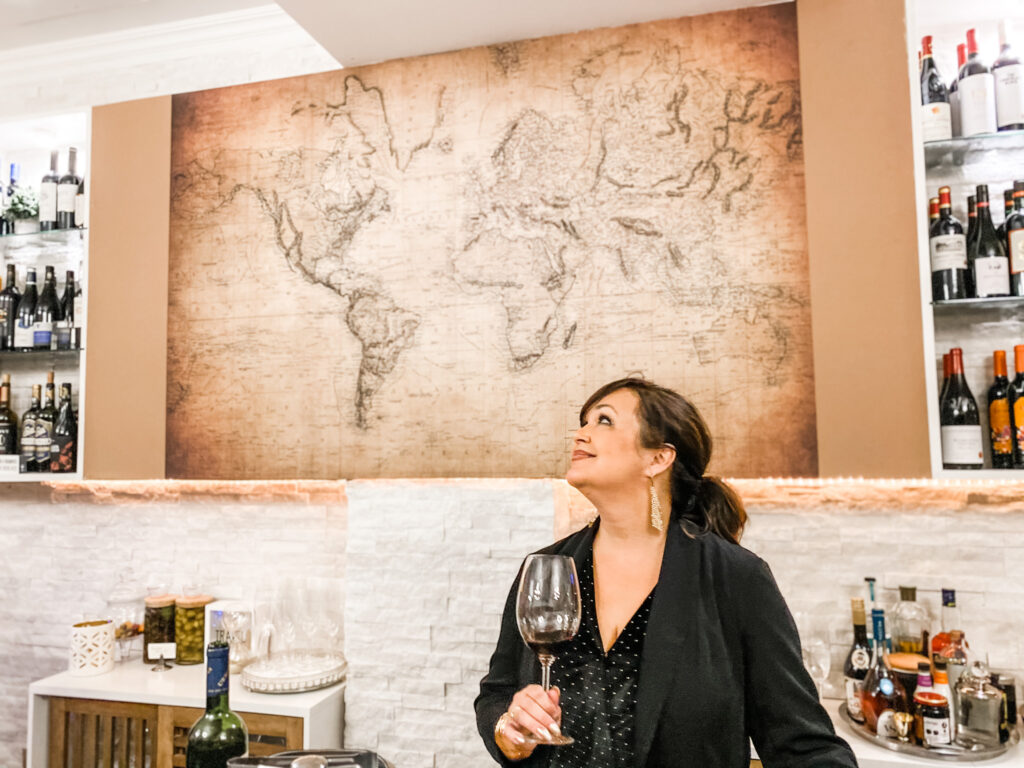 Tell us about yourself and how the idea for Wander Food & Wine developed.
I have been dreaming about opening a wine bar in Sudbury ever since I visited a few many years ago while on a visit to Portugal and Spain. I loved the atmosphere, the staff's enthusiasm and knowledge about what they were pouring, the chalkboard menus and small plates and snacks that were always on display to awaken your hunger any time of day.
I don't know when I started feeling the passion for feeding people, but I grew up with family – especially the women – who were natural hostesses. Always an open door, a pot of coffee on, in case someone stopped by, a freshly baked treat on the counter and always an excuse for a meal-focused get-together for every occasion. I started my catering company, Legacy Catering, here in Sudbury to fill a void in the catering offerings at the time to focus on corporate and large, upscale events. When I started travelling more, I needed to take a step back from the super­-busy catering industry and focus instead on teaching cooking classes and introductory wine classes to allow me the flexibility of travelling to wine regions around the world to learn and to taste.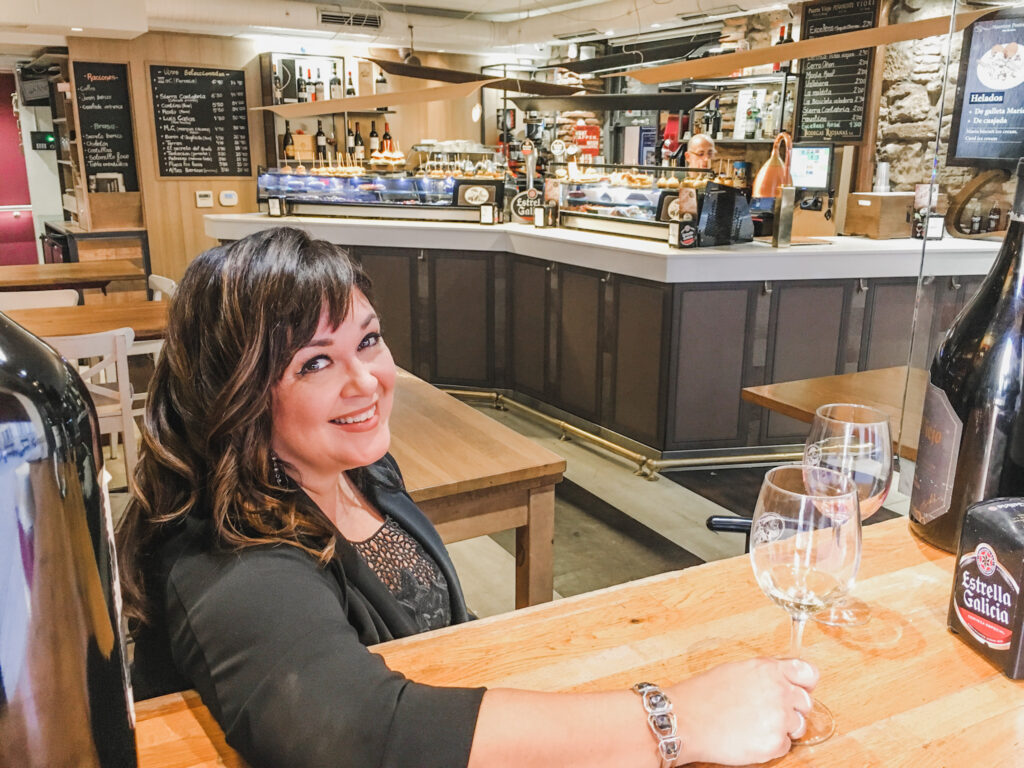 Have you always had a passion for wine and food pairings?
My love of wine today stemmed from the food pairings. While I was catering, I was often asked about recommending wine pairings for each course served so I continued to research, taste and learn how the flavours can combine or contrast to create a more exciting and delicious taste experience.
Even today, when I sip on a glass of wine, I immediately think about flavours that would pair well with it. Some people are focused and enjoy the aromas in wine, whereas my palate is what leads me in my choices every single time.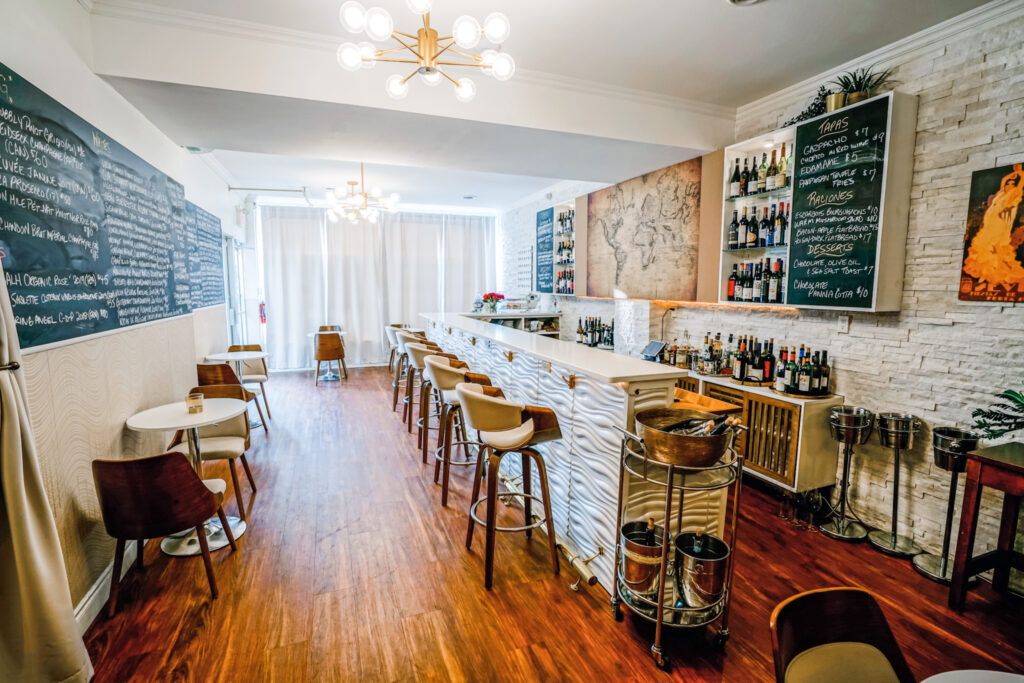 Why did you choose downtown Sudbury for your location?
A downtown area in any city has a heartbeat that rarely other areas can match.
Every wine bar I visited around the world was located in a bustling area that people can stop in quickly on their way to or from somewhere else nearby or was a place to meet friends after work or a stop on a date night for a couple who want to try a number of places in an evening.
With all of the downtown bars and restaurants within a 5 minute walk of Durham Street, I always felt it was important for Wander Food & Wine to be in the thick of all its hustle and bustle.
The pandemic and corresponding restaurant shutdowns have forced you to get creative with your offerings. Tell us how you've pivoted during this time.
We tried a number of things over the past year and a half. As we are still a fairly new business in Sudbury, we wanted to ensure that we were offering our food and wine in a way that kept true to our vision and style. Regular take-out wouldn't work for us and until January, we weren't legally allowed to sell any alcohol that wasn't in its original, unopened packaging. As soon as the rules allowed us to re-package wine to get creative, our personal wine tasting kits were born.
Our wine tasting classes at Wander were such a hit since we first opened our doors in January of 2020, that it made sense to copy the same format and add a virtual component for those who want to try a tasting class in their home. We have happily poured almost 1500 2oz bottles already and have decided to keep creating and selling tasting kits even after our dining room and patio opens again for in-person classes and dining. Now, our local wine lovers will be able to enjoy a wine tasting with Wander at home or at our wine bar.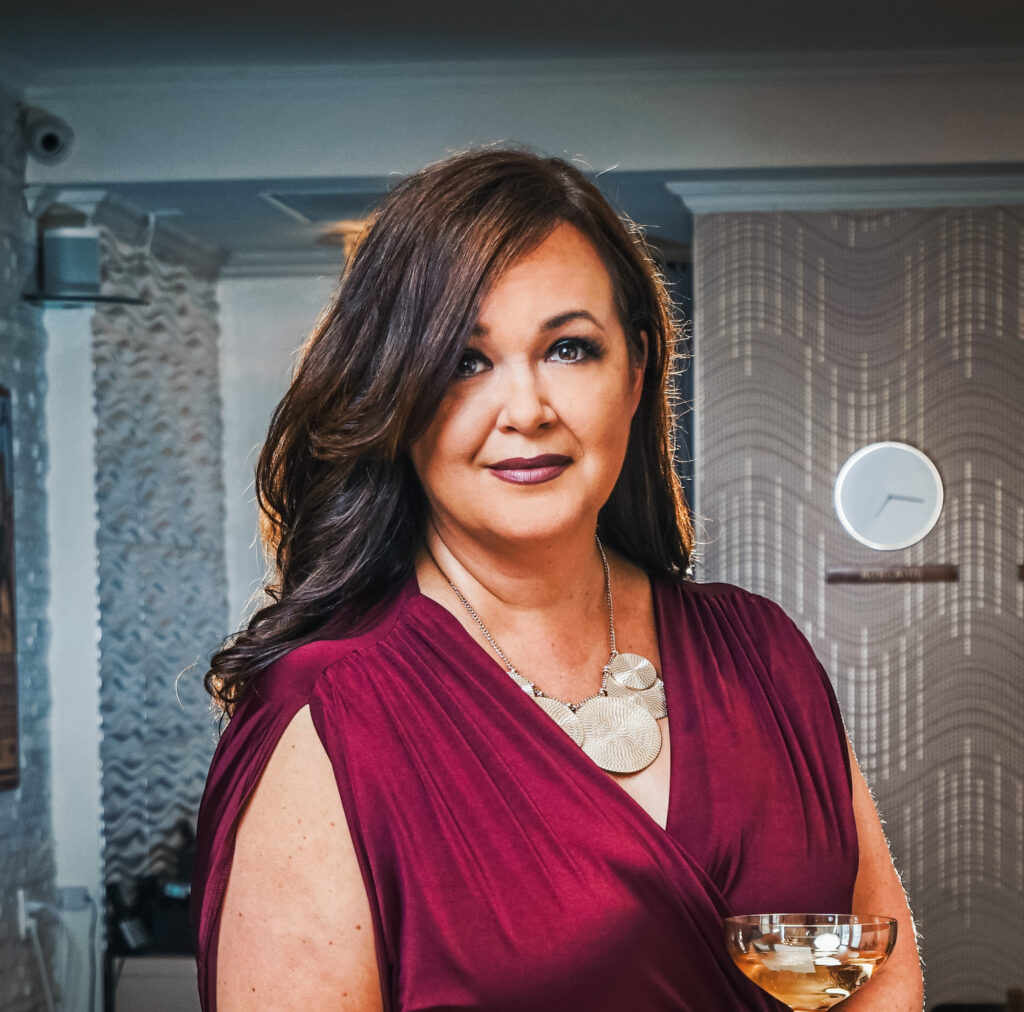 What is the best piece of advice you would give someone starting their business in the North?
Do your research on what is missing, what is needed and then put your blinders on. Don't focus on what everyone else is doing and keep focused on your own business style, your uniqueness and your passion for what you are offering will always shine through and will be welcome.
I was told for years that Sudbury was " just a beer town" and that anything focused on wine wouldn't work in Northeastern Ontario and our initial and current success has shown otherwise.
What is the biggest lesson you've learned since opening your business?
You can't prepare for everything.
You can think up a Plan B or C and contingency plans for every little aspect of your business, but you never know what life will throw at you so you need to be flexible, stay positive and 'ride the wave' of change as it comes.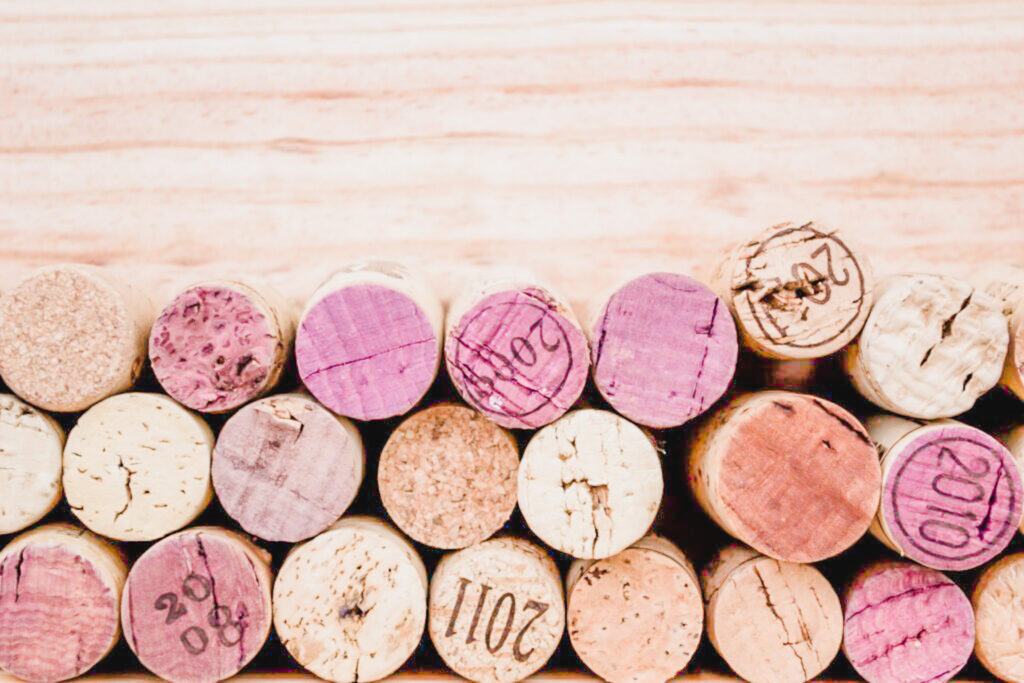 RAPID FIRE QUESTIONS – share a favourite wine for:
▪ A sunny summer day: A vinho verde from Portugal – very dry, crisp and refreshing. Aveleda makes great vinho verde wines!
▪ Sipping 'round the campfire: A well-balanced, dry pinot noir is always a favourite – my current favourite is Wild & Inspired Pinot Noir from Georgian Bay Vineyards right here in Ontario
▪ Pairing with a BBQ'd steak: I am hooked lately on Argentinian red blends – Malbec with Cabernet Sauvignon and other varietals – like in the exquisite Clos De La Siete.
▪ Pairing with a fresh salad and chicken: A dry rosé – most likely one from southern France like Whispering Angel would be a great match.
▪ A casual dinner party: A classic red blend that everyone enjoys and pairs well with a range of dishes – La Ferme du Mont Première Côte Côtes du Rhône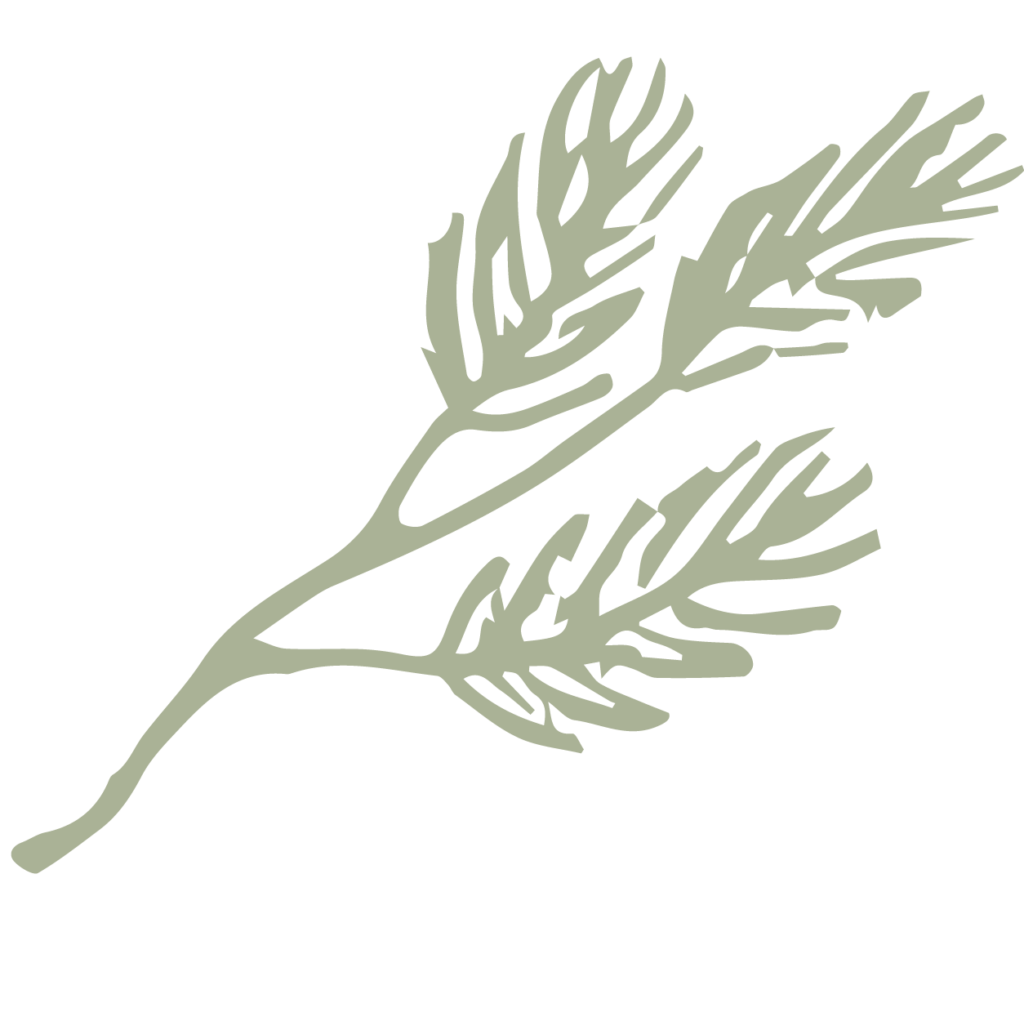 Follow Wander Food & Wine:
Do you know of an amazing Northern restaurant, resort or hospitality business with outstanding offerings? Let us know!