Looking for an amazing gift for an amazing Mom in your life? The search is over as we have created the ultimate gift guide of unique gifts made in the North that can be shopped online and delivered anywhere! Support local and shop small to spread cheer to mother figures everywhere. Or treat yourself to something special!

#ShopNorthernSmall this Mother's Day to show a mom just how much she means to you!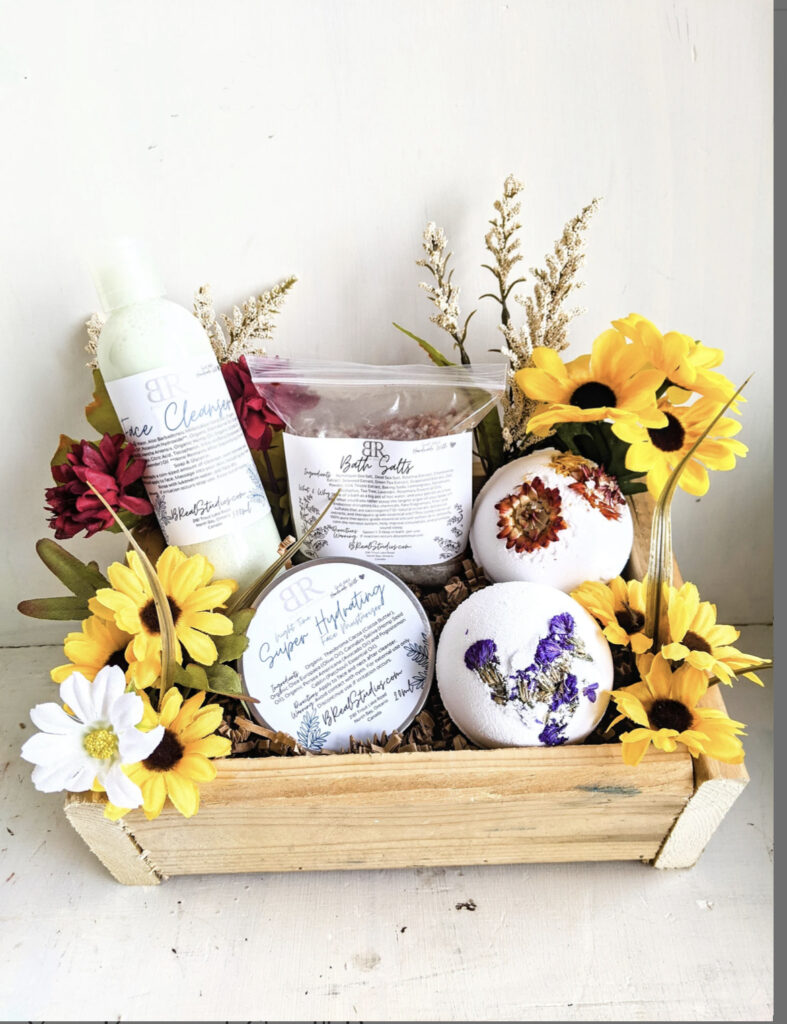 North Bay's BRealStudios offers sets of soothing self-care products with cute and catchy names like "You're Worth a Million Bucks and You Know it Gurl". These at home spa kits are the guaranteed to deliver a dose of serenity that will continue well past Mother's Day.
From the shop owner: Looking for a house warming gift? Last minute holiday present? Someone specials birthday? Want to treat yourself? Don't worry boo, we got you. Create a custom gift or self care basket for you or your bestie!
Delivery: contact for details depending on location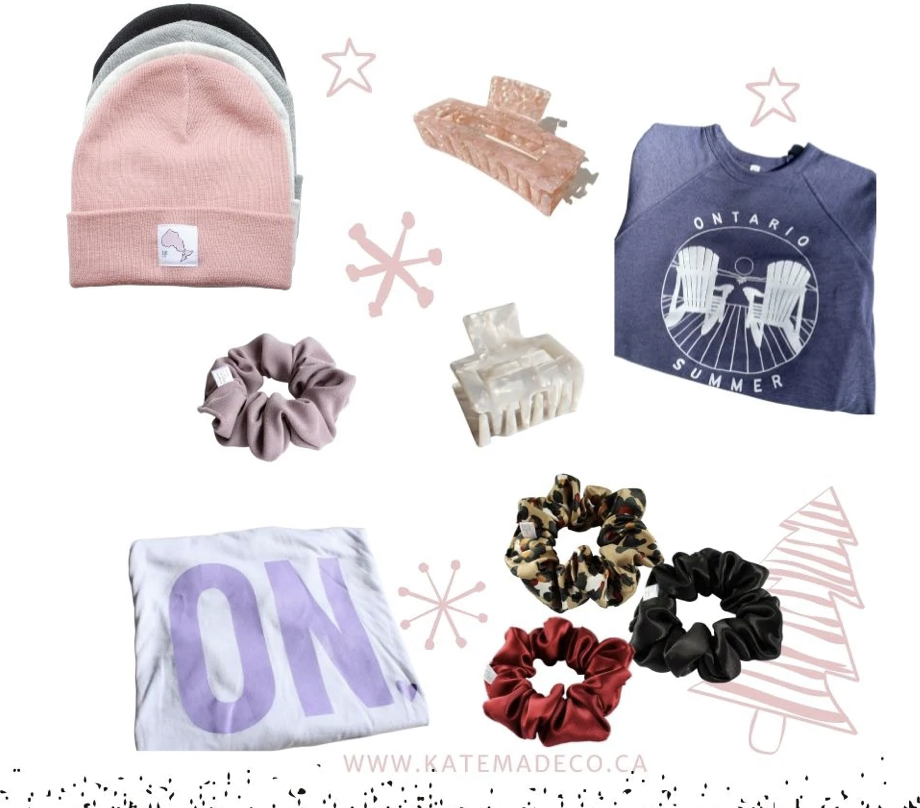 Surprise someone special with these handmade, high quality, upcycled hair accessories from Kate Made Co. Available in an array of styles from scrunchies to claw clips, she even stocks apparel and Ontario products too!
From the shop owner: My Kate Made Co. business started from an entrepreneur drive, the need for a creative outlet, a passion to be eco-friendly and my love of shopping.
Delivery: contact for more details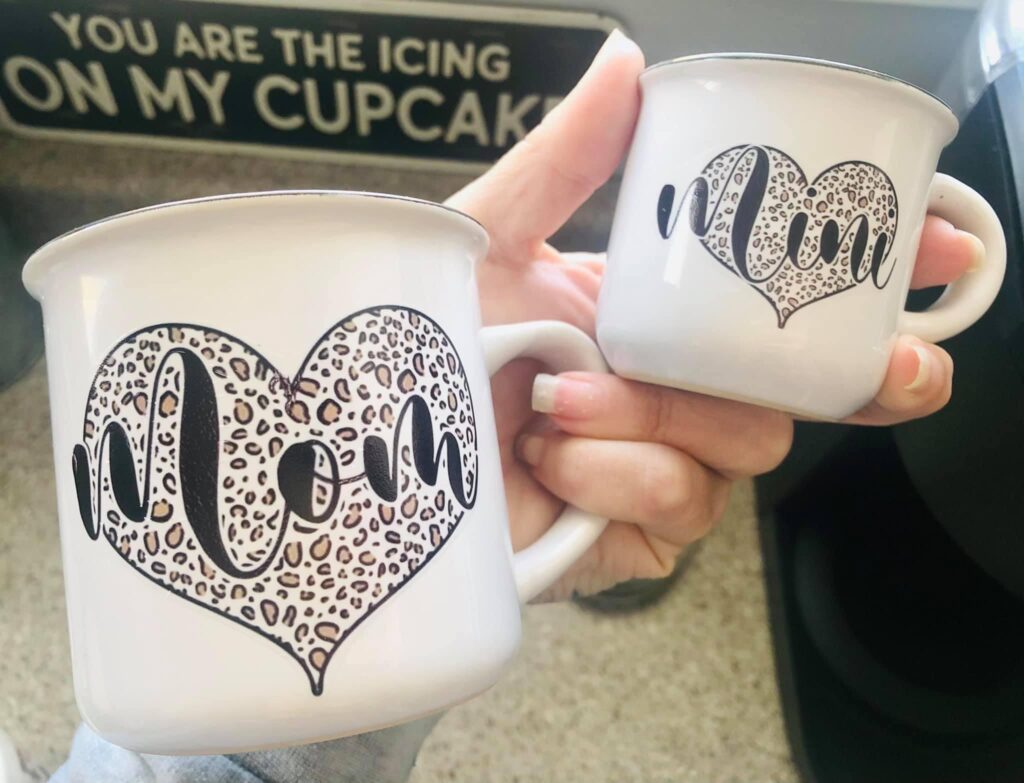 A mother-daughter duo runs Little Bear Creations. They offer everything for the big and little ones in your life from custom shirts to flour sifters! If you don't see what you are looking for on the site just contact them with the details and they are happy to provide a quote.
From the shop owner: We're a Mother/Daughter team who LOVE designing, crafting, making, or building everything & anything under the sun.
Delivery: see item details for estimated arrival times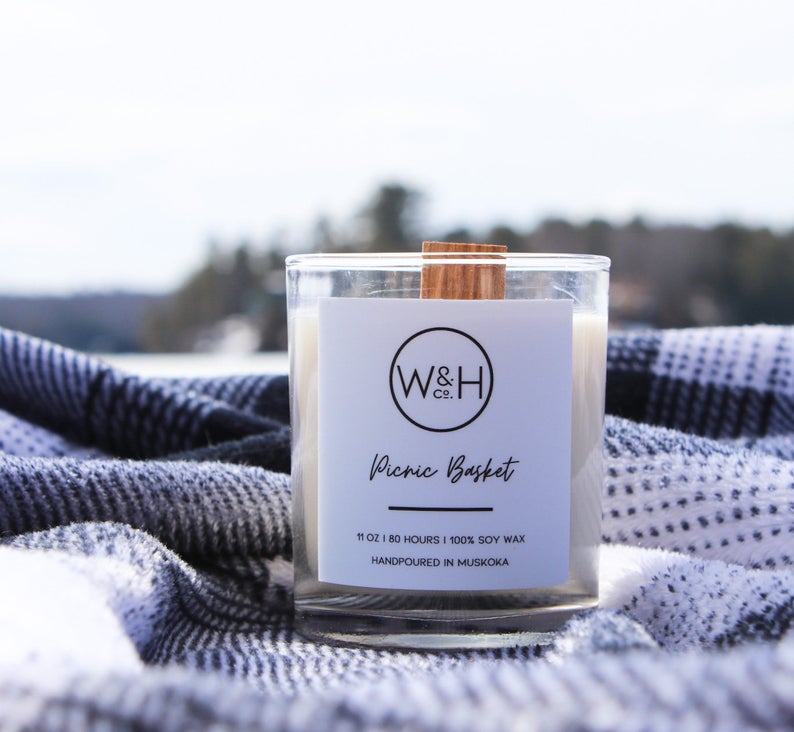 Scent is one of the strongest senses tied to memory, so remind a Mom of summer memories with a candle a from Wood and Heart Design Co. You will find scents like Bonfire Bliss, Picnic Basket, Weekend Market, and Lakeside Linen here!
From the shop owner: Hand-poured in Muskoka, ON, with 100% Soy Wax, wood wick, and premium fragrance oil.
Delivery: ready to dispatch in 3 – 5 days.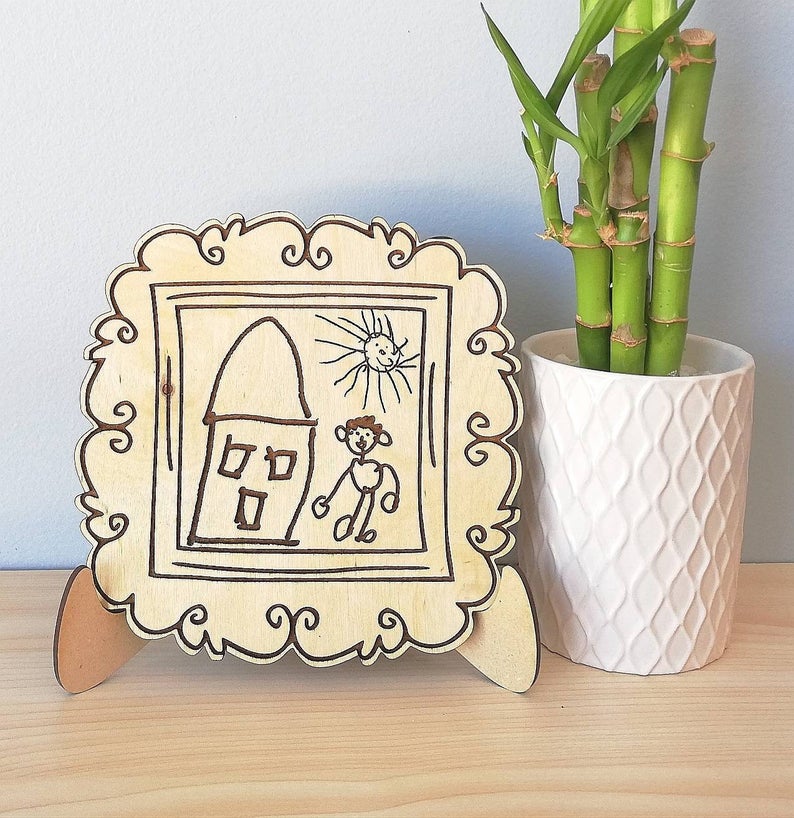 Sparked Up Studio will take the original artwork of your child, grandchild, niece or nephew and turn into a practical keepsake. Think laser cut birchwood magnets, keychains, necklaces, ornaments or pictures. You can even personalize with a sweet saying or message! Without teachers helping us make Mother's Day crafts from the kids, Sparked Up Studio can help make sweet memories last for years to come.
From the shop owner: Laser Cut, Wood Burned & Hand Painted Designs from your child's art
Delivery: Ready for dispatch in 3-5 days, free delivery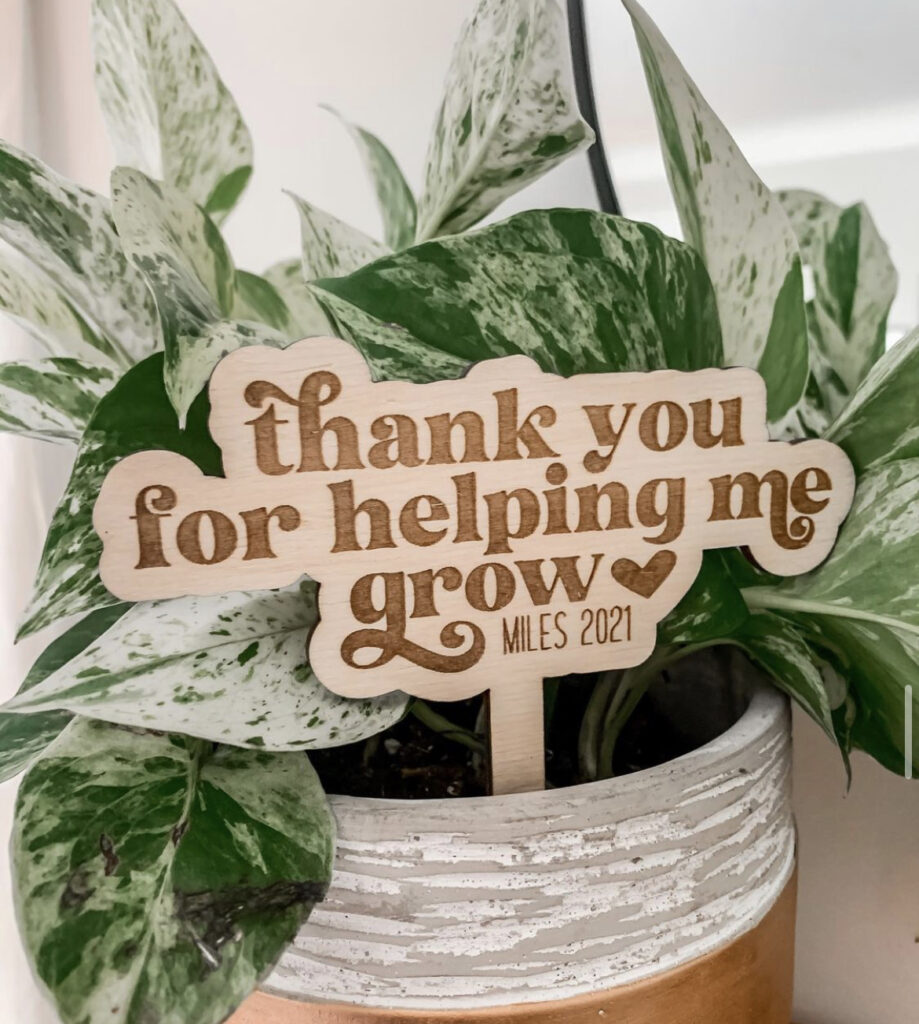 One of our favourite Northern shops is closing May 5th for an undetermined amount of time. Sudbury's Fourth Avenue Designs is renowned for their beautiful custom made items and thankfully it's not too late to score something special for someone special! The shop-owner Krista is a mom herself and takes care to ensure that each piece is unique.
From the shop owner: Each piece of wood is hand selected, cut and painted by us! All signs are made with real wood, so your signs may have perfect imperfections such as knots, nicks, small cracks and holes. Since these signs are 100% handmade, no two signs will be the exact same as each piece of wood has it's own character and takes to stains differently.
Delivery: Dispatch times and shipping vary depending on the piece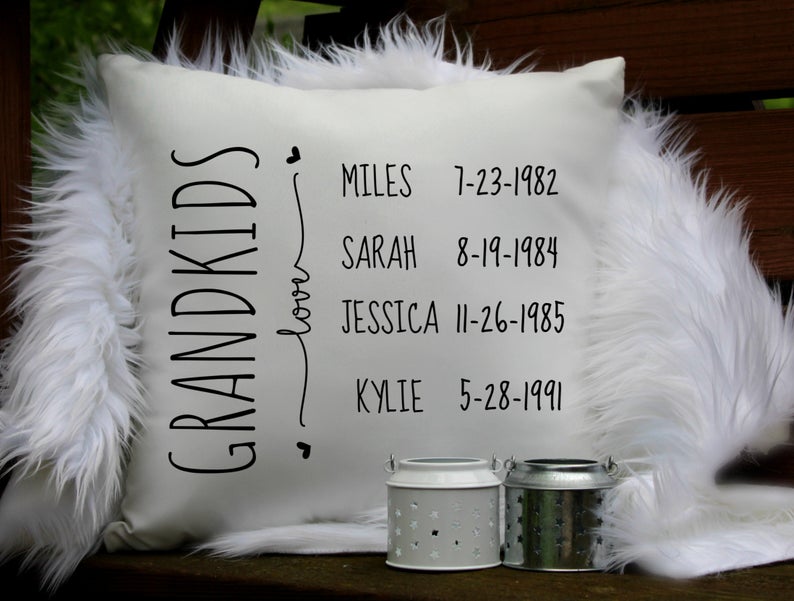 Rustic Reflections located in Sudbury can help you gift some extra love to all the loved ones on your lice with custom pillows, bookmarks, wood signs and decor. A personalized gift is always a memorable way to remind someone that they're special to you.
From the shop owner: Lover of Farmhouse Style decor. Making signs and home decor to inspire the soul.
Delivery: Dispatch varies. For details, see individual items. FREE shipping.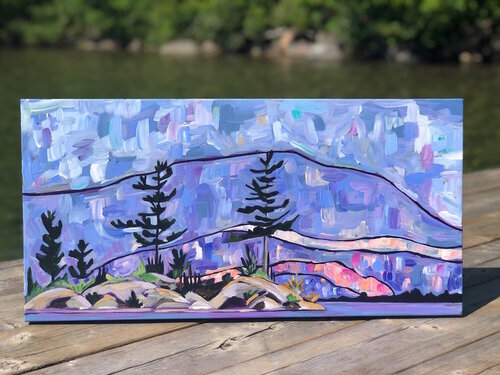 Send a sentimental gift by picking a place that has meaningful memories of the family cottage, cabin or special vacation spot! Northern Ontario-based artist Julieanne Steedman of Heirloom Island offers outdoor-inspired paintings, prints and hand-drawn maps. "Inspired by a love for life in the North"
From the shop owner: My prints are fade-resistant with vivid colors and with proper care, these beautiful colours will last a lifetime. My current artistic inspiration centres around the idea of 'home' and draws from my experiences growing up in Northern Ontario as well as from travels and adventures in different countries.
Delivery: Ready for dispatch in 3 – 5 business days. Free shipping in Canada.
Need more ideas? Check out the the Etsy Editors Picks' Page!

How are you spreading the love this Mother's Day? Drop us a note, we'd love to hear from you!

Sending lots of love to all the amazing Moms in our lives, especially our incredible Mothers and Grandmothers. You mean the world to us and are the best Grandmas and Great Grandmas to our children. We love you and thank you for everything you do!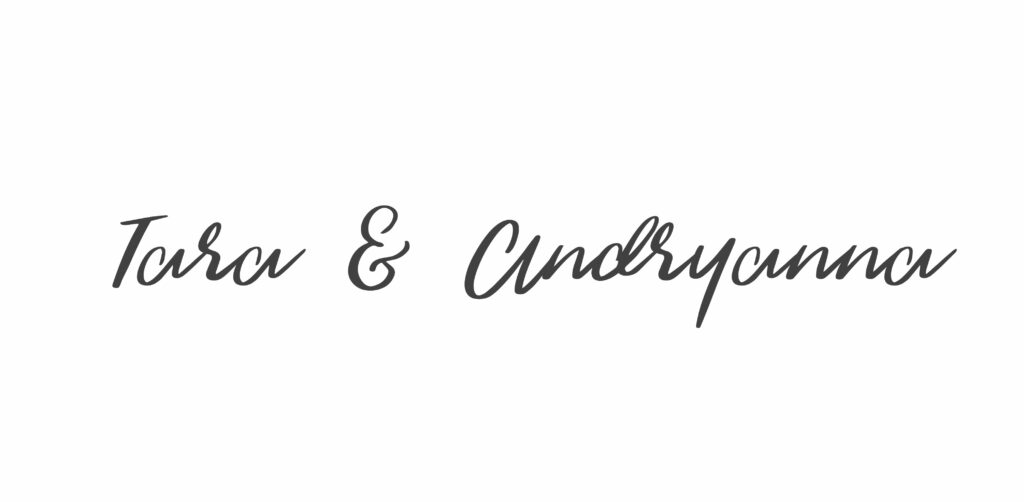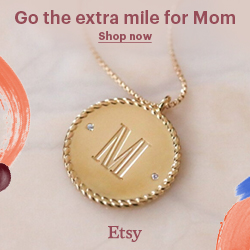 In celebrating the people, places and positives that set the North apart our editors naturally review products and make recommendations. If you make a purchase by clicking one of our links, we may earn a small share of the revenue. This will help subsidize the copious amounts of coffee and tea we go through while creating Northern-inspired content. Trust that any compensation received will never influence Northern Heart + Home. We only feature items we love and think you will too!