Without a doubt, one of my absolute favourite parts about living in northern Ontario, is the abundance of and proximity to nature. Enjoying the fresh air, taking in scenic views and getting some straight up peace and quiet are among the reasons why I love being outside in a natural setting. Whether I've had a hectic week with work, a trying time with my kids, or am just dealing with living through this friggin' pandemic, getting out for hikes is my #1 way to destress, reconnect and just breathe.
Last fall, Tara shared her top five scenic hikes to explore throughout the North with husband Chris. You can check out that post here.
This season, I'm sharing the following five spots, which are some of my favourite routes to trek year-round, but especially in the fall. They range from leisurely and family-friendly to butt-busting. All include gorgeous scenery, spectacular views and more places to take a great IG pic than you can shake a selfie stick at! So grab some water, a friend, family member or pet and head out to experience all the natural beauty the North has to offer this autumn.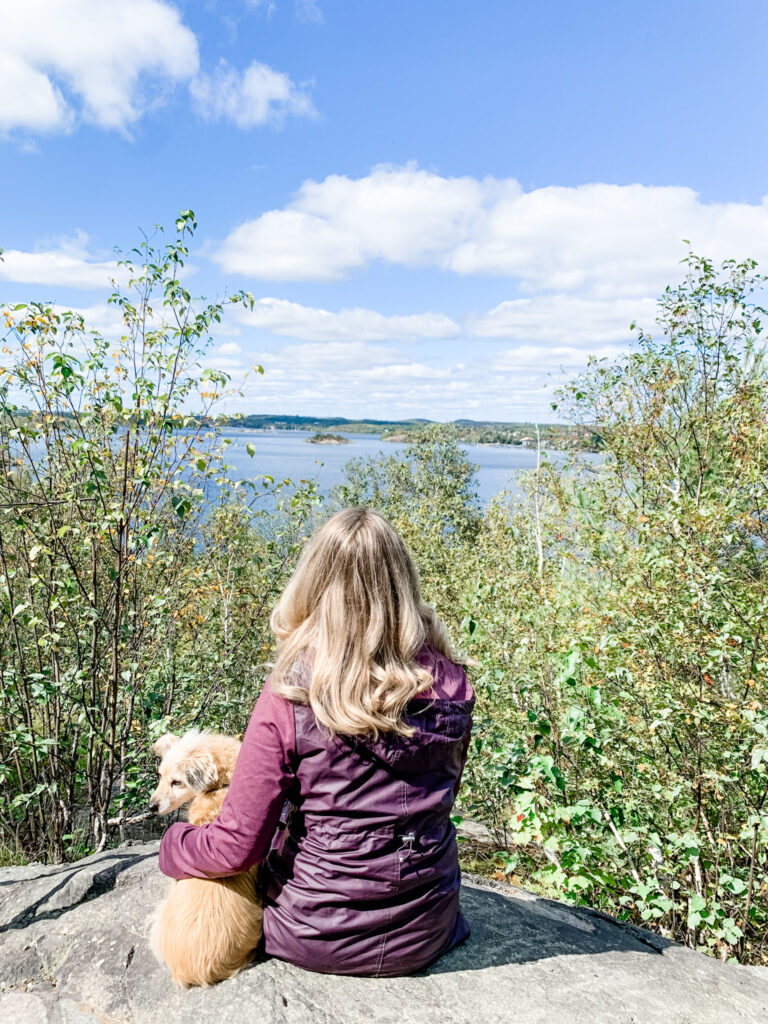 My Five Fav Fall Hikes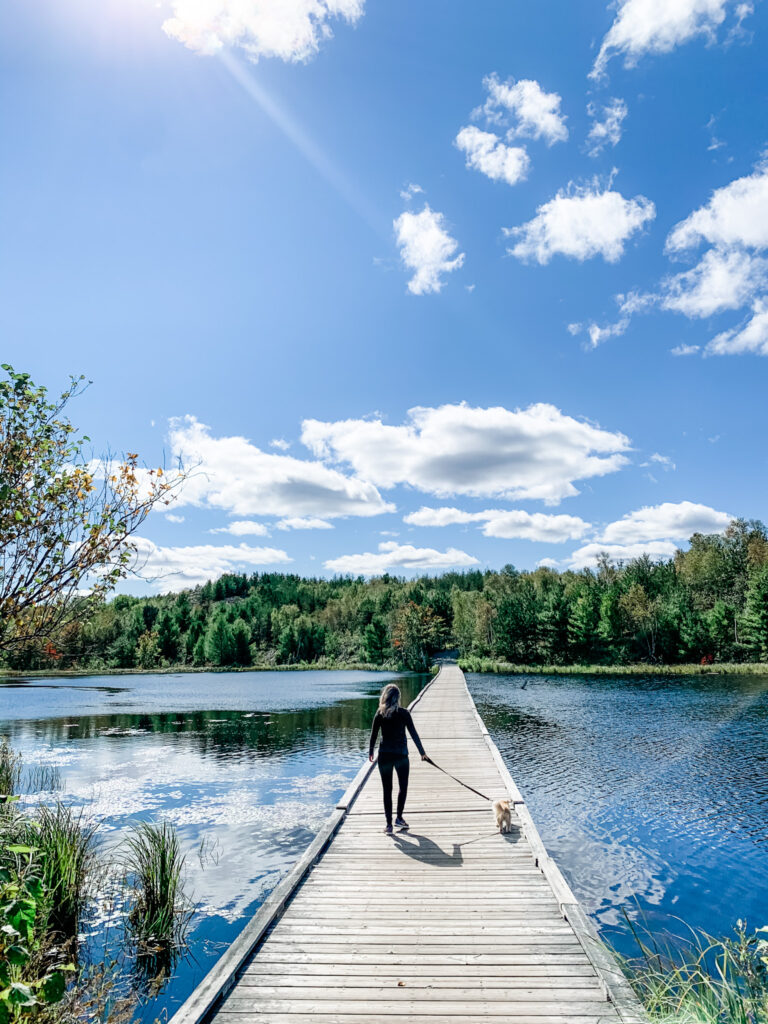 Lake Laurentian Conservation Area
This network of trails is located in the heart of Greater Sudbury and is a true jewel within the city. With multiple access points and places to park, this trail system is used in all four seasons for hiking, cycling, running, snowshoeing, and cross country skiing. There are numerous scenic lookouts, places to sit and observe, wetlands and a bird watching blind that weave around Lake Ramsey and Lake Laurentian. Of the many routes available, my go-to for a weekend walk are the Moonlight Beach and Duck Trails.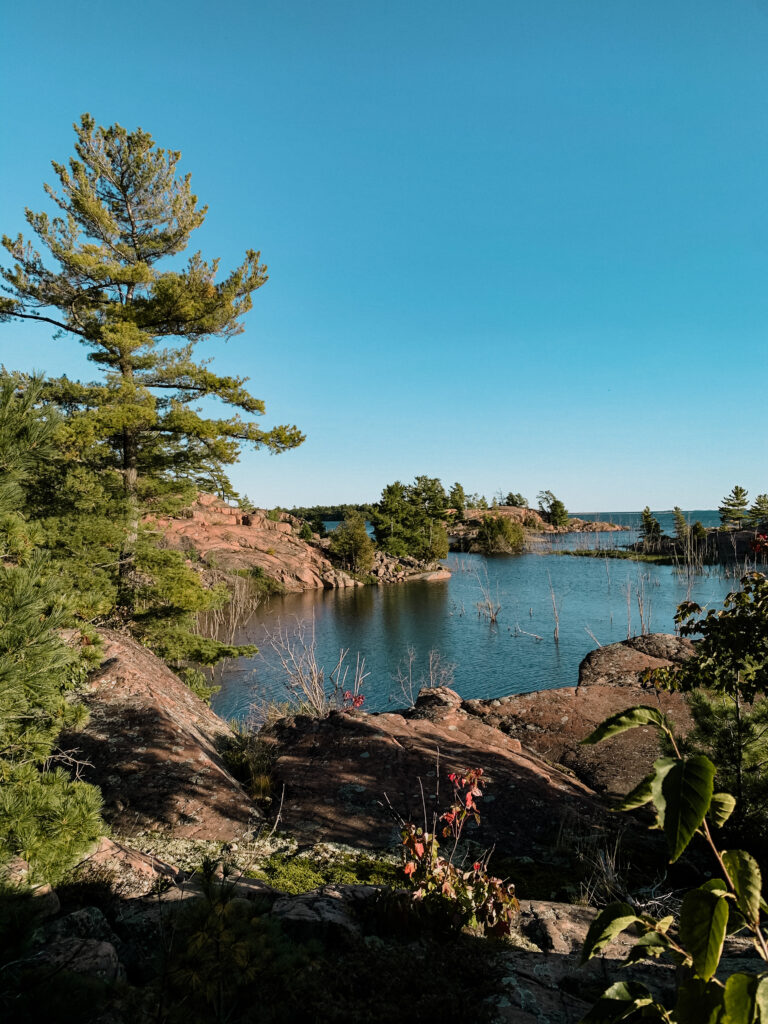 If you're a fan of the Group of Seven artwork, stellar Fish n' Chips, breathtaking vistas and feeling one with nature, Killarney is an absolute must-stop spot! The Killarney Provincial Park is world-renown as a sailing stop, fishing and camping destination, and amazing hiking location. Depending on your hiking preference, there are a range of options from one-hour moderate trails, all the way to 10-day strenuous hike-and-camp adventures.
Among the most famous is "The Crack", a 6km/4 hour trail. The description on the website is as follows: "The immense white cliffs of the La Cloche Mountains surround you as you ascend through the cascade of huge tumbled boulders of what is known as "The Crack". Once you reach the top of the ridge, you'll be treated to beautiful panoramic vistas on all sides – certainly one of the best views in the park!".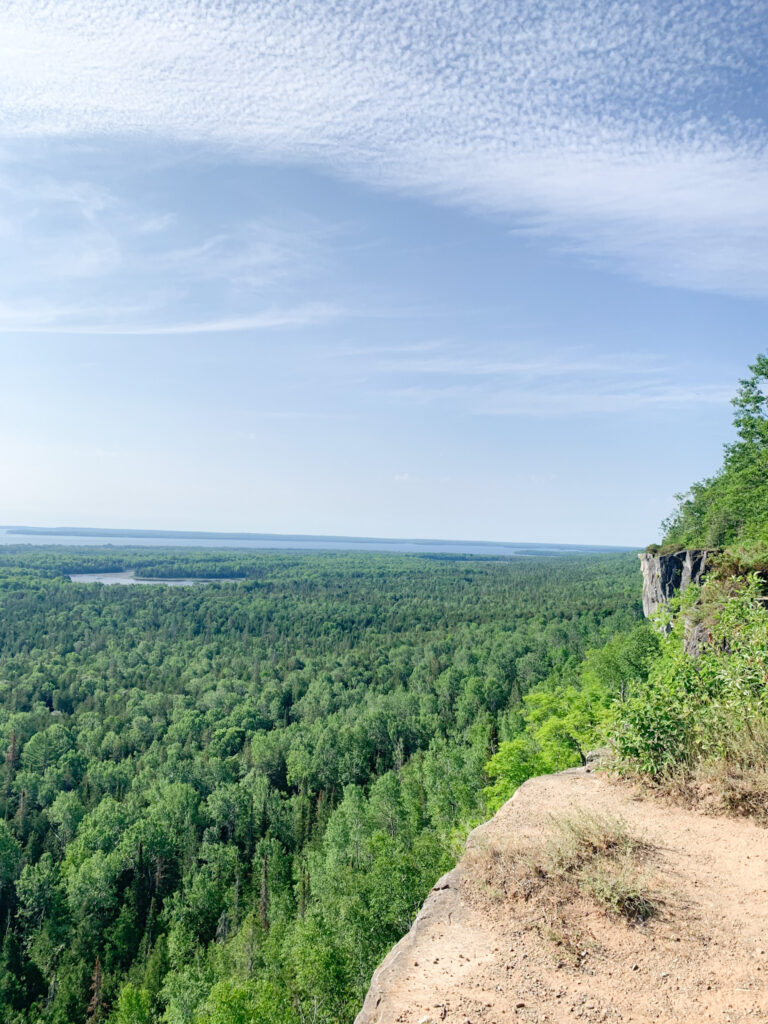 The Cup and Saucer is one of the most popular trails in Ontario for good reason. Located on Manitoulin Island, its 12kms of trails is part of the Niagara Escarpment! There is a shorter 4 km moderate loop, the full 12 km loop trail, and the adventure trail which has steep ladders, stairs and tie offs for rock climbing. All have beautiful views of the North Channel, Lake Manitou, and dramatic 70 metre cliffs of sedimentary rock. As it's located near our favourite vacation destination (Lake Mindemoya), this trail is always on my family's list of places to hike.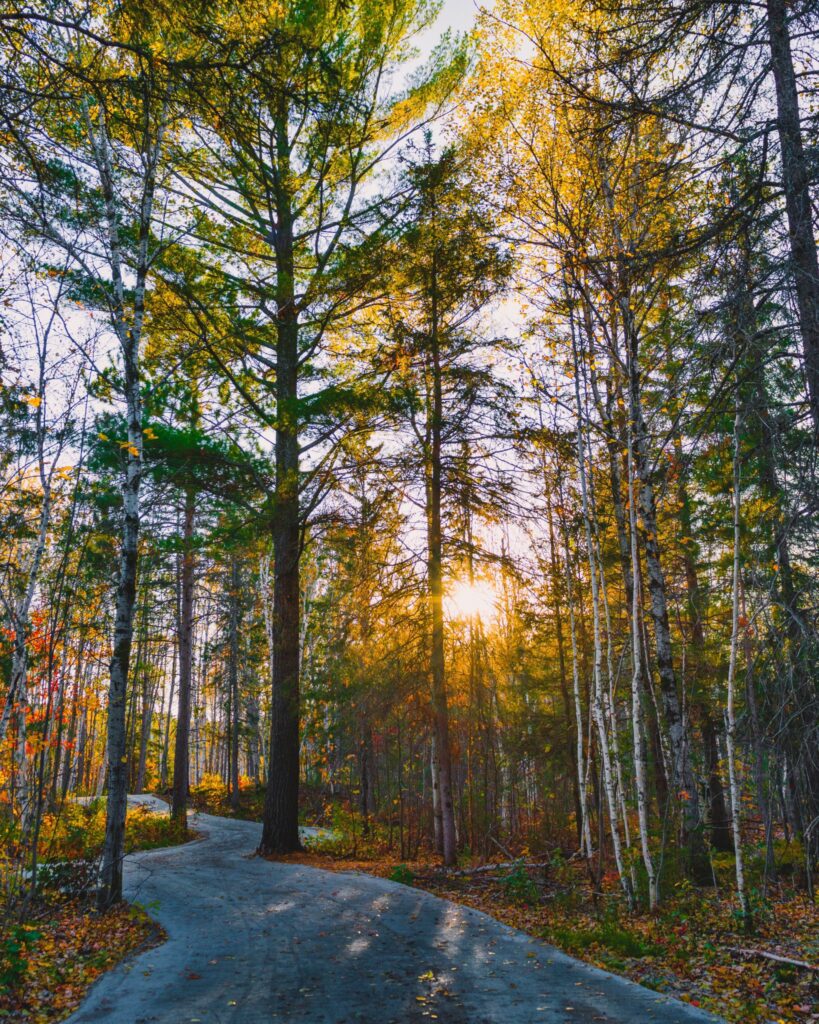 "Set on 480+ acres of Precambrian Shield, Kivi Park is a not-for-profit, operated with volunteers and is a premier destination for outdoor health and wellness, sport and adventure." Located on the site of the former Long Lake Public School in the south end of Sudbury, Kivi Park includes over 450 acres of land donated by the late Lily Fielding. A great place to take the family, Kivi Park has a jungle gym, rental facility and a number of great trails for walking, hiking, mountain biking and seasonal activities (canoeing, snow shoeing, cross-country skiing). Note: a day pass or annual pass is required to use the trails and amenities of Kivi Park.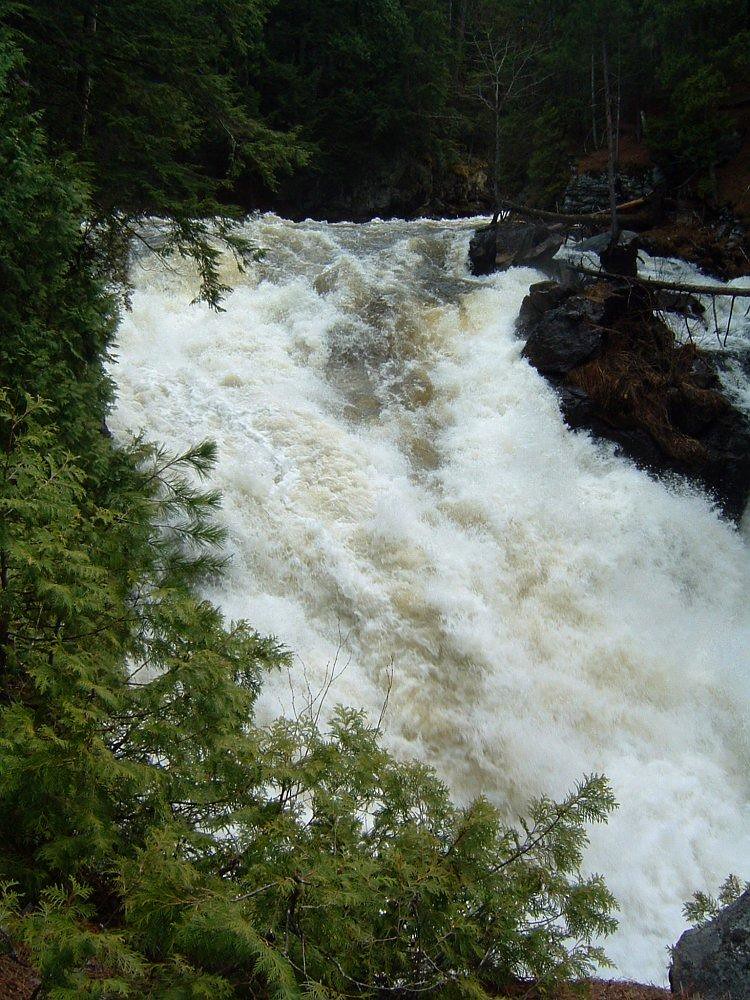 Eau Claire Gorge Conservation Area
Located in the west end of Mattawa, the 1.9 km Eau Claire Gorge trail includes both the natural and historic sites of the area, including a log slide and dam built on the property in the 1870s for the Mackey Lumber Company as well as waterfalls and the surrounding open rock face of the Gorge, and the whitewater rapids found on either side. Fun fact: along the trail can be found a piece of history in "Godin's Cabin", a reconstructed log cabin that marks the place where a squatter lived in an abandoned lumbermen's hut for years until 1940.
Do you have a favourite place to hike in the fall? Let me know!

Be safe and smart when venturing on these or any trails! Although moderate physical activity such as hiking is safe for most people, health experts suggest you check with your doctor before starting any activity.
Stock Up on these Outbound Essentials and SAVE: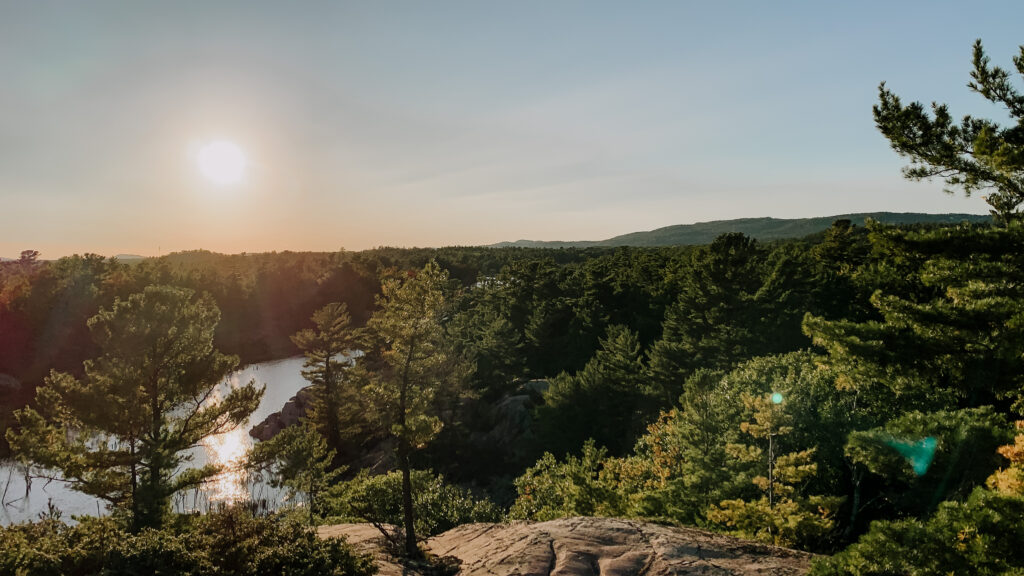 Looking to capture the amazing fall scenery with your mobile or DSLR device while hiking? Make editing simple and stunning with the help of professional photographers Ally + Nicholas' new Light + Love mobile and desktop presets for Lightroom. With easy set up and photography tutorials, these presets will help you enhance the beautiful moments of your life. BONUS: use code NHH10 to score 10% off your preset package!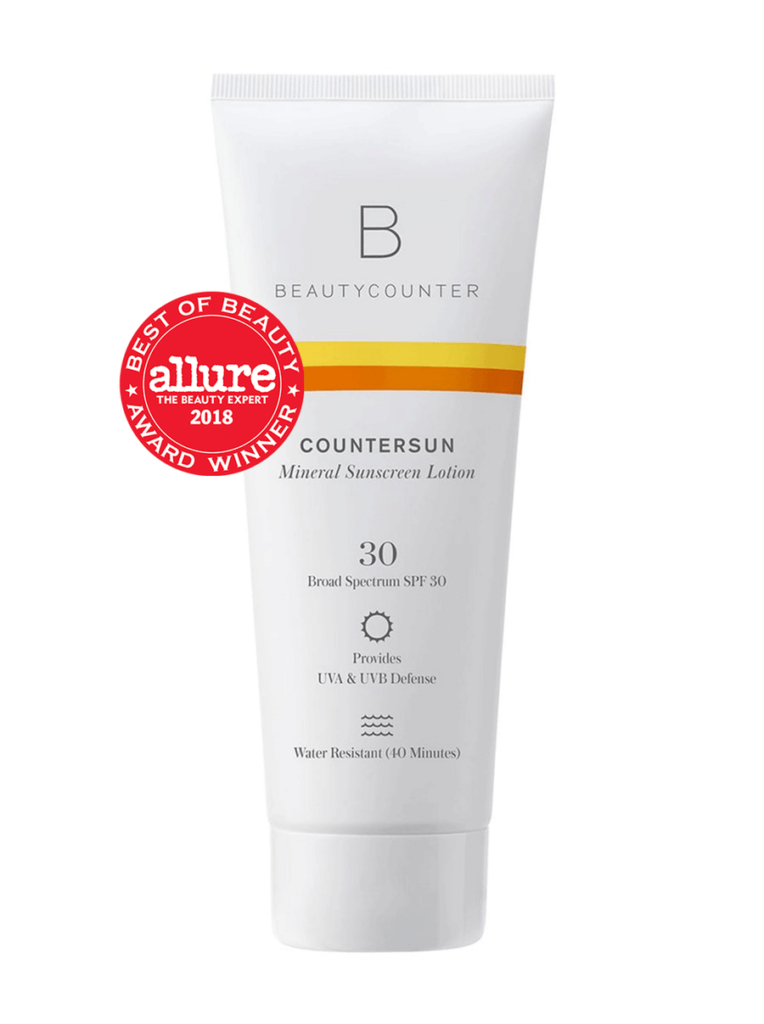 Don't forget about sun safety! Just because the seasons have changed doesn't mean the sun and UV effects have left with summer. Our go-to choice is a mineral-based sunscreen (not chemical) so we can hike without the worry of absorbing unwanted ingredients through our skin. You can shop smart and be sunscreen safe with our favs from Beautycounter, with cream, spray, stick and even travel-sized option. PLUS, we've partnered with Beautycounter to offer you an additional 10% off your first order!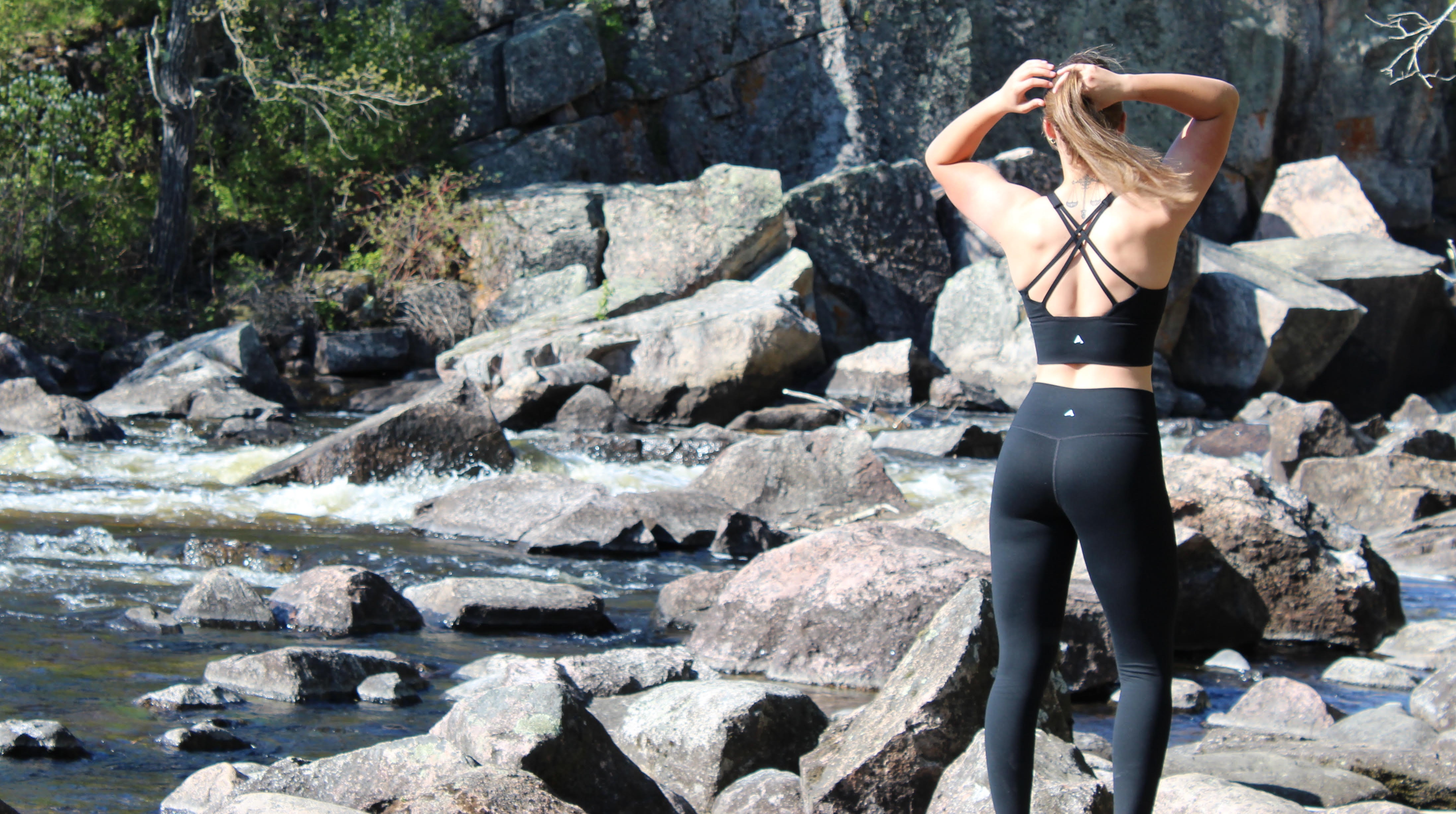 Click to view The Great North Active Wear and use Northern Heart + Home's exclusive code ANDRA82 to receive a 30% discount at check out. 10% of profits go towards sustaining and improving our planet earth directly.
Our authors review and recommend products to help you buy the stuff you need. If you make a purchase by clicking one of our links, we may earn a small share of the revenue. The compensation received via any form of advertising will never influence Northern Heart + Home's content. We only feature items we love and think you will too!