Northern Heart + Home was designed to celebrate the people, places and positives that set the North apart. This spotlight series focuses on exactly that: the people who are at the very heart of our Northern communities. Each profile highlights leaders who are pursuing their dreams, creating meaningful lives and truly shining in the North. This Northern Heart Q+A features Janelle Foligno, creator of The Heart's Playbook.
Janelle Foligno wears many hats. A born and bred northerner from Sudbury, Janelle is a mom to three young children (Milana, Landon and Hudson), wife to Nick (Captain of NHL team, Columbus Blue Jackets), avid philanthropist, and now author of the children's book, Dear Heart.
When Janelle and Nick's first child, Milana, was born with a congenital heart defect that could lead to heart failure in 2013, their battle with heart disease began.
After two open-heart surgeries, multiple minor surgeries and frequent visits to see doctors and specialists, Milana is a healthy and inspiring 7-year-old.
Through these experiences, Janelle alongside husband Nick have started The Heart's Playbook Foundation to raise funds and awareness for heart health research, congenial heart defect awareness and hospital heart centres and families.
Read below to learn more about Janelle, her journey and her efforts to help her family and others.
The Northern Heart Q+A: Janelle Foligno – The Heart's Playbook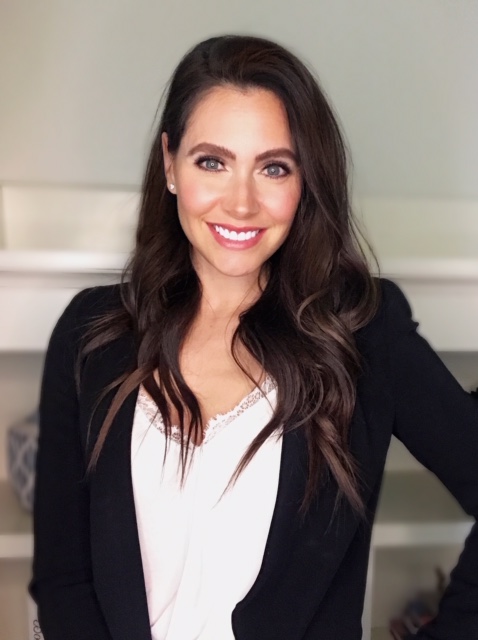 Tell us about yourself and your family.
I am born and raised in Sudbury, Ontario. I come from a very small French Canadian family and I married into a very large Italian family, when I married my husband Nick. We have three children that are the light of our lives and keep us very busy.
What is The Heart's Playbook and how did it come to fruition?
The Heart's Playbook is a concept that grew organically from the emergence of a book I wrote during my daughter Milana's health struggles with her congenital heart condition. I express myself better when I write and so it's been my coping mechanism to write down thoughts, emotions and poems when going through challenges in life. My family and I have always been passionate about philantrophy in general and giving back to our communities. We are also driven to live healthy and purposeful lives and thought it might be nice for us to share some of that with the world in hopes of fostering positivity. We are typically pretty private people but if we can help people along the way, the way we've been helped in the past, then it will all be worthwhile.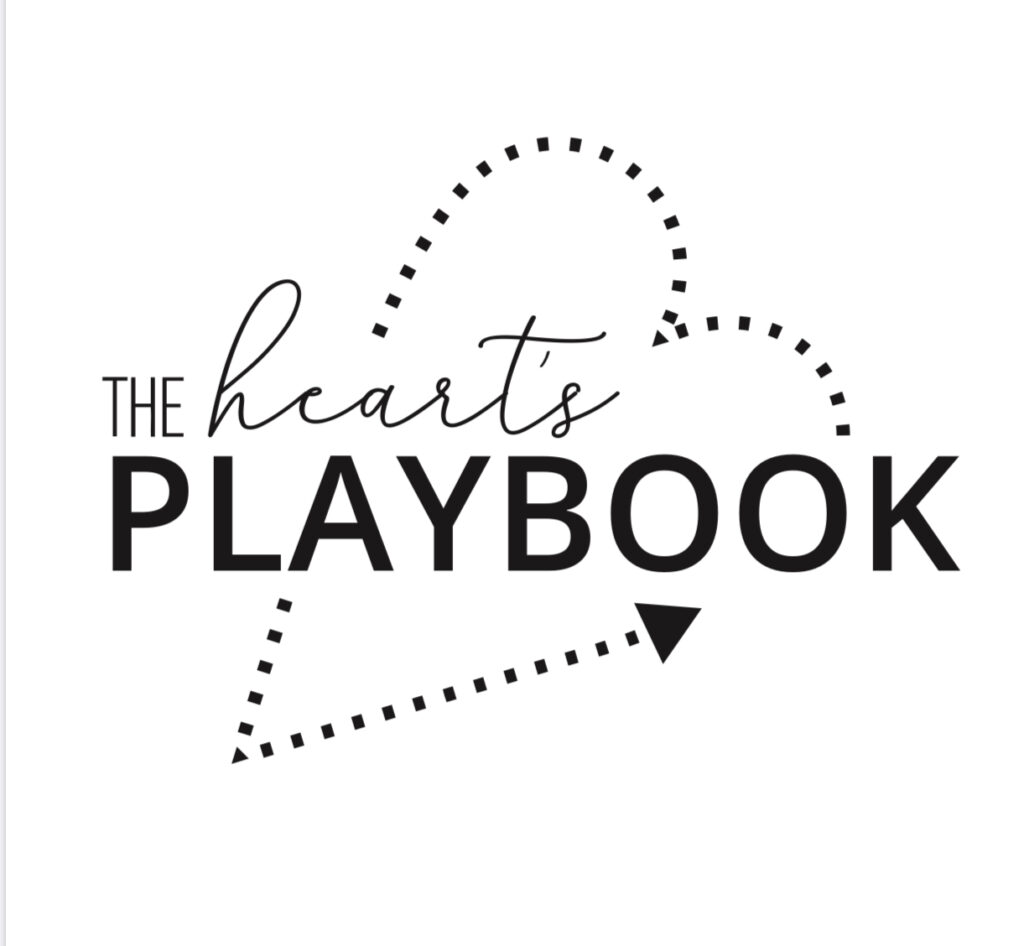 What do you think has helped you most during trying times with Milana's health?
To be honest, I think what truly helped me through Milana's health struggles is Milana herself. I always say she has taught me a strength I never knew existed within me. Even as a baby, the way she would look up at you in her sickest moments, you somehow knew everything would be OK. When she was older going through a heart infection and subsequent surgery, her positive attitude, her silliness and outlook on it all gave you all the hope and faith in the world. I think she knows her mission in this life.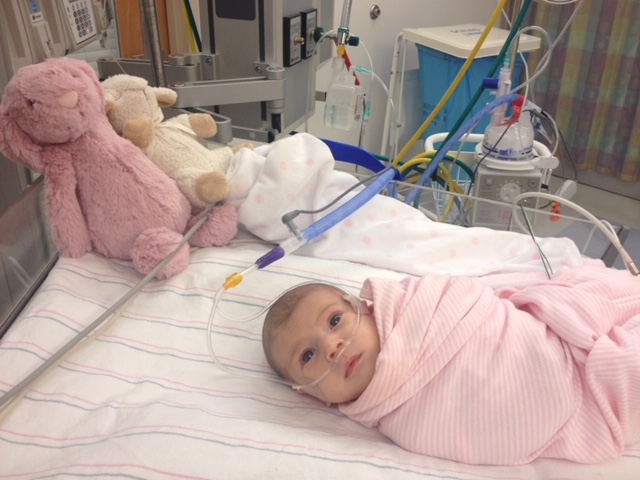 What inspires you when you're looking for guidance?
I personally have become a very spiritual and faith-based person. I try to look for the positives in every situation and remind myself that "Everything happens for a reason". We may never know what the reason is, but that is why we have faith, and we have hope. My husband, and our extended families all have this same outlook so it makes our support system so strong and helpful. We also rely on some pretty special guardian angels to inspire guidance.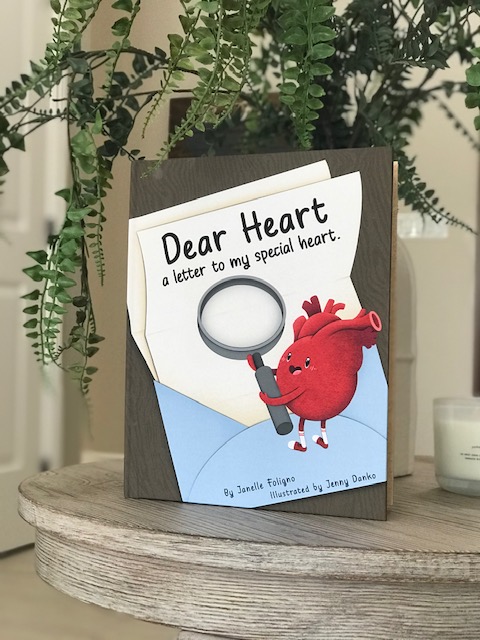 Tell us about your new book
The book, Dear Heart, started out simply as a poem I wrote for Milana after her second open heart surgery that took place on December 31st 2018. I've always been one to express my thoughts and emotions in writing over speaking them aloud and so I wrote this poem as a way to put myself at ease over her situation, but also to be able to one day share this with her.
I left it in the notes in my phone for a long time until one day I came across an art gallery for the artist Jenny Danko in Columbus, Ohio. Her images spoke to me as they were very child-like and happy and the thought came to me to try to contact her and see if she would bring my poem to life. She gladly accepted and we put the book together fairly quickly.
Then, I wondered if I could make this a bigger project and turn it into a philanthropic venture to give back to the heart community that has given us so much. It was my hope also, to show Milana that what she has gone through makes her strong, brave and beautiful … and that her scars tell a wonderful story of life.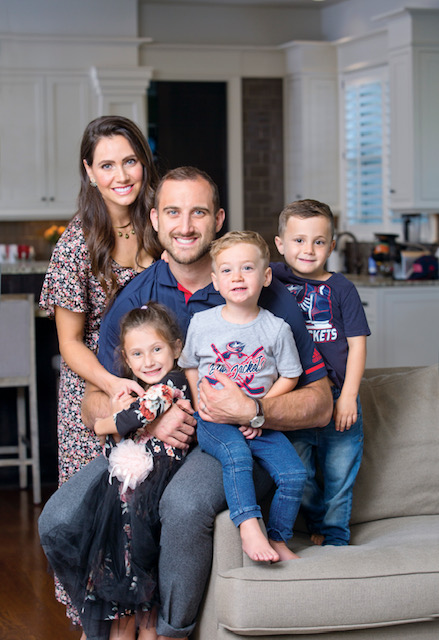 Where are proceeds being donated?
All proceeds will be donated to hospitals and/or organizations heading research in congenital heart defects. The goal is to also use part of the funds to help families financially bear the burden of medical bills and extended stays.
How can people purchase a copy of Dear Heart?
Visit our website with options to purchase the books in Canada and the US.
How did you find yourself drawn to philanthropy?
Since I was young, I was always taught the importance of empathy and compassion. I can say the same for Nick. When we got married we just naturally were drawn to helping people and causes as much as we could. It will be important for us to continue to teach our children the same.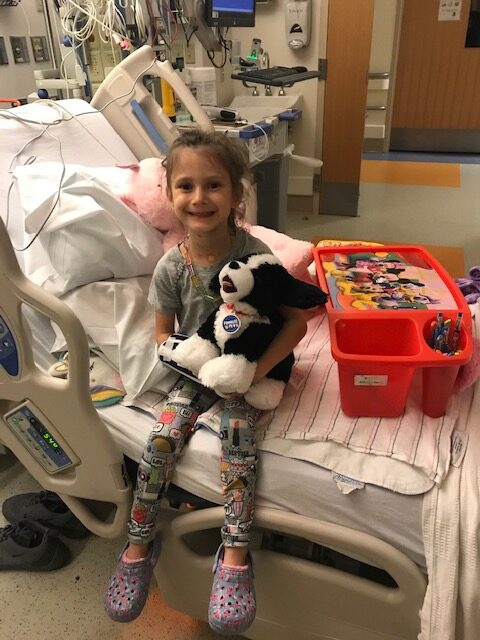 Rapid Fire Questions:
1. Favourite northern city/town
Sudbury, of course!
2. Favourite winter pastime?
Is having hot coffee by the fire a pastime?
2. Is it a camp or cottage?
I used to say camp but I've been converted to cottage!
3. Favourite Northern Ontario restaurant, retail store, spot for a night out or outdoor area?
Retail store is definitely Sprout Handmade, located in Dominion Sewing Center on the Kingsway, co-owned by a childhood friend of mine, Mylaine Mageau, and her sister Veronique. Outdoor area: We love Kivi Park in Sudbury.
5. Tell us where you get your best cup of coffee and poutine in the North.
I love Old Rock Coffee and the best chip stands are in Sturgeon Falls!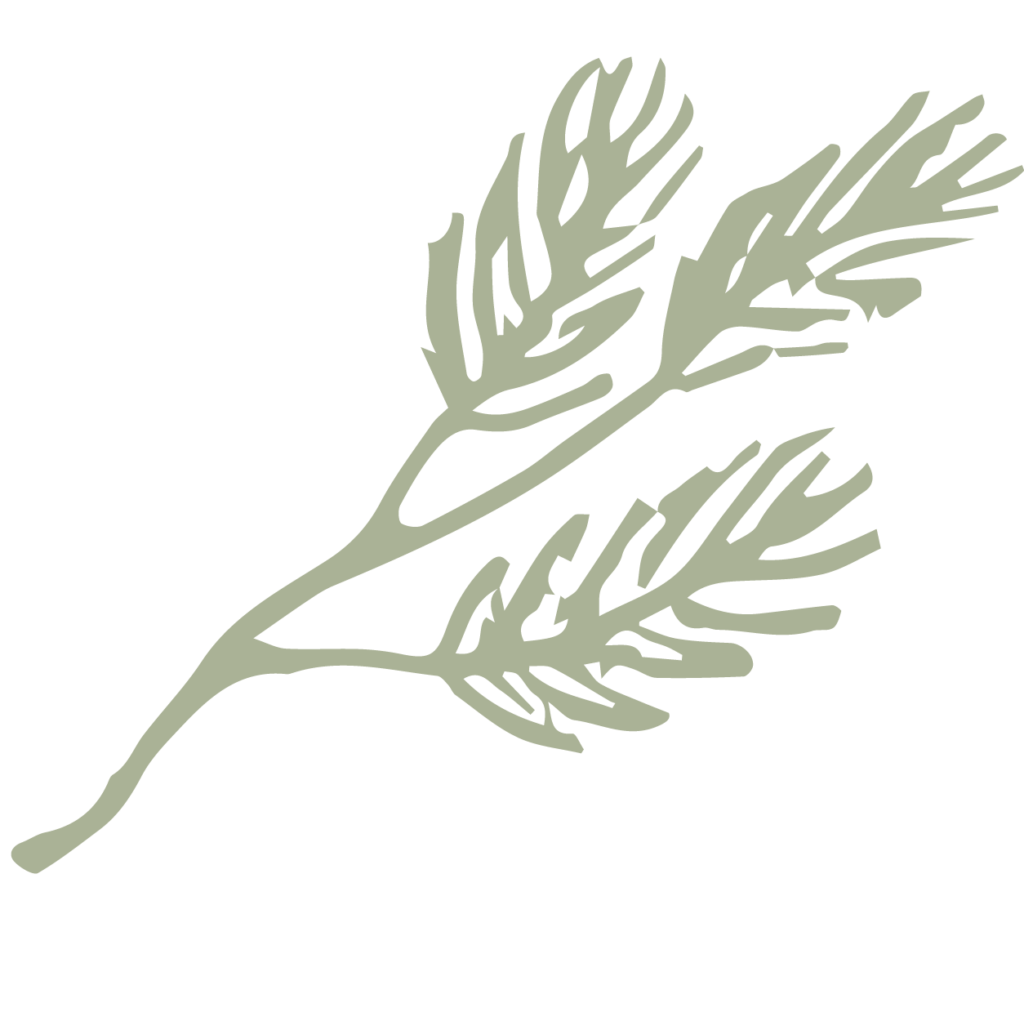 Follow The Heart's Playbook:
Do you know of an amazing Northerner who is pursuing their dreams, creating a meaningful life and truly shining in the North? Let us know!