If you are looking for some easy Easter dessert recipes you've come to the right place! These sweet treats are always hits in our households and have the bonus of being healthy. Due to allergies and dietary restrictions in our homes we often make good for you versions of classic goodies that still taste great. All of the recipes below are nutritious and delicious so you can enjoy them guilt-free. Among them are gluten free, paleo and vegan options where noted. Make them to surprise some bunny special, as a fun family activity or a festive way to get into the Easter spirit solo. Hop to the kitchen and enjoy!!
And if you are looking for other ideas on how to decorate or celebrate Easter, check out our past posts:
How to Have A Happy Easter At Home

Plus stay tuned next week for our round up of the top Easter eats and treats from small businesses across the North!
No-Bake Chocolate Birds Nests
GLUTEN & NUT FREE
These quick and cute nests combine wholesome ingredients with candy cravings!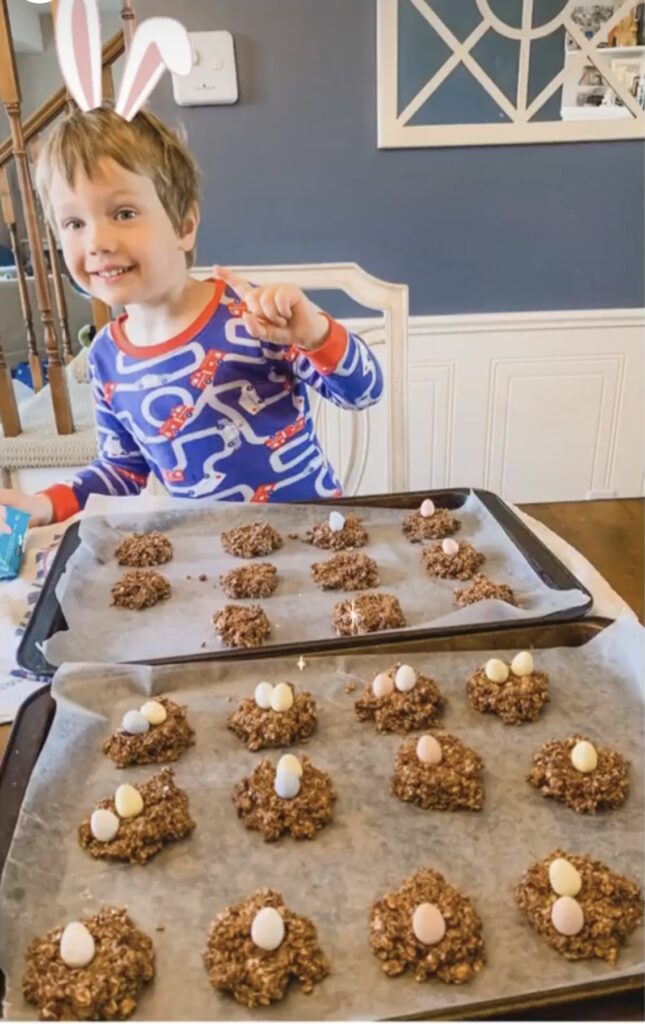 TIME: 15 minutes
YIELD : 20 pieces depending on desired size
AUTHOR: Andryanna for Northern Heart + Home
Ingredients
3/4 cup coconut sugar
6 Tablespoons milk of your choosing
6 Tablespoons softened unsalted butter
1/3 cup cocoa powder
pinch salt
1 teaspoon pure vanilla extract
2 cups certified gluten free quick cook rolled oats
1/2 cup unsweetened shredded coconut
chocolate eggs or jelly beans of your choosing
Instructions
Line a baking sheet with wax paper. Set aside.
In a large saucepan over medium heat, stir together the sugar, milk, butter, cocoa powder, and salt.
Stir regularly until the mixture comes to a boil. Once it is boiling, turn the heat down to medium, and boil hard for 1 1/2 minutes without stirring.
Stir in the vanilla.
Add the quick cook oats and shredded coconut. Stir until fully combined.
Scoop about 1 rounded tablespoon of the mixture out onto the prepared pan, and use the back of a spoon to press an indent in the middle, forming a nest shape. Arrange 3 chocolate eggs per nest, pressing in just slightly so that they will adhere to the cookies.
You will have to work quickly, because the cookies start to set fairly quick.
Allow cookies to cool completely before storing in an air-tight container.
Peanut Butter Eggs
GLUTEN FREE
This healthy spin on a traditional Easter staple is sure to please the pallets of old and young alike!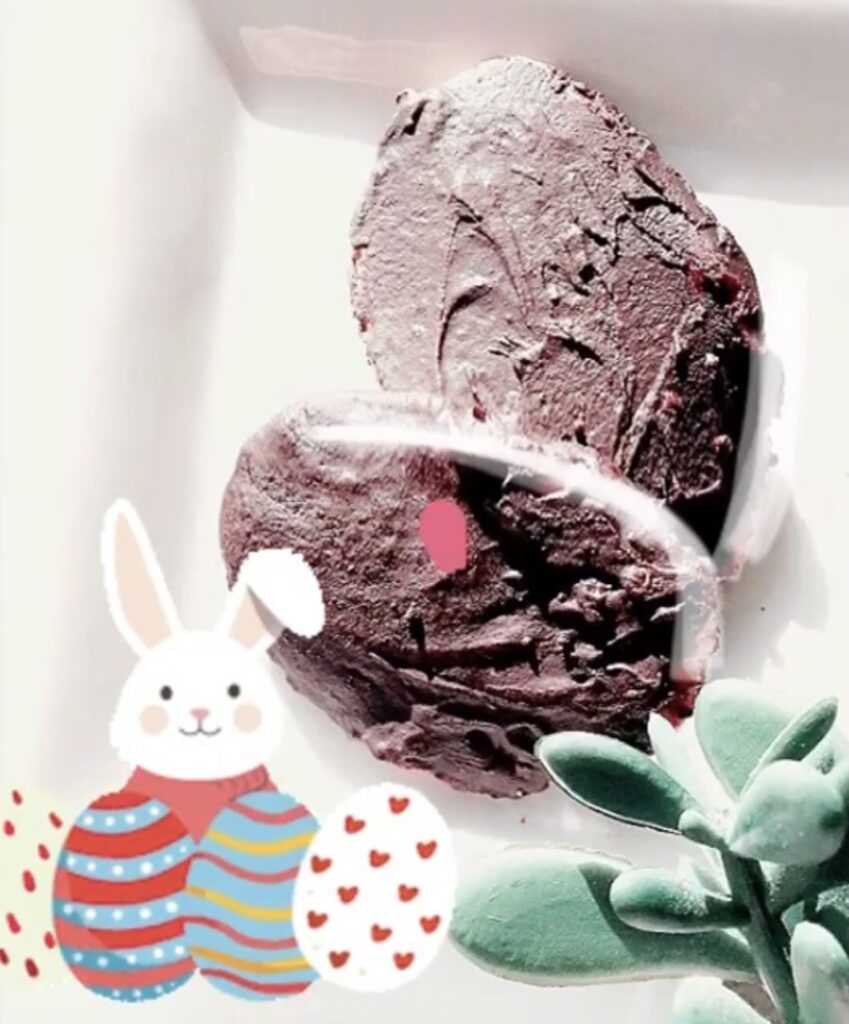 TIME : 20 min
YIELD : 6-12 depending on desired egg size
AUTHOR: Tara for Northern Heart + Home
Ingredients
1/2 cup creamy all natural peanut butter
2 tablespoons pure maple syrup
1 tablespoon coconut flour
1/4 teaspoon of sea salt 
2 tablespoons melted coconut oil
2 tablespoons pure maple syrup, at room temperature
3 tablespoons cocoa powder
Instructions
Mix natural peanut butter, maple syrup, coconut flour and sea salt.
Fill a table or tea spoon with mixture to form an egg shape or use a cookie cutter. The size of the spoon will determine the recipe
Place on a parchment lined cookie sheet and freeze while making the chocolate coating.
Mix melted coconut oil, maple syrup and cocoa powder in a bowl until smooth.
Remove peanut butter eggs from freezer and dunk uniformly in chocolate mixture to form a hardened shell.
Return eggs to freezer for 5-10 minutes before serving. Remaining eggs should be refrigerated in air-tight container.


Bunny Shaped Carrot Cake
GLUTEN FREE, PALEO, VEGAN
This all-natural carrot cake is the ultimate Easter eat and the bunny shape makes it the most festive of treats!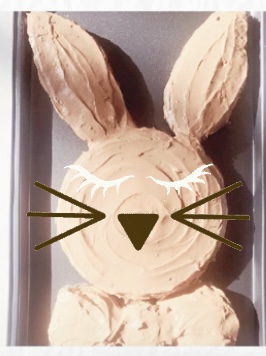 TIME: 45 minutes
YIELD : 16-20 pieces depending on desired size
AUTHOR: Tara for Northern Heart + Home
Ingredients: Cake
DRY:
2 cups ground almonds
1/2 cup coconut flour
1/2 cup unsweetened shredded coconut
1 teaspoon baking soda
1 tablespoon ground cinnamon
1/2 teaspoon salt
WET:
4 large eggs, at room temperature (sub flax eggs for vegan)
3/4 cup pure maple syrup
1/3 cup Greek yogurt (sub tahini for vegan)
1/4 cup milk of your choice – I like coconut or almond milk
1 teaspoon vanilla extract
1/3 cup melted coconut oil
3 cups shredded carrots
1 cup raisins
1/2 cup chopped pecans
Ingredients: Icing
1/2 cup room temperature salted butter (sub vegan butter if desired)
8 ounces room temperature cream cheese (sub dairy free cream cheese for paleo and vegan)
1.5 cups powdered coconut sugar
2 teaspoons pure vanilla extract
1 tablespoon unsweetened milk of your choice – I typically use coconut or almond milk
Instruction
Preheat oven to 350 degrees F. Line the bottom of two 8" round cake pans with parchment paper. Spray parchment paper and sides of pan with nonstick cooking spray.
Prepare one bowl for dry ingredients and one for wet.
In the dry ingredient bowl whisk the ground almonds, coconut flour, unsweetened shredded coconut, baking soda, cinnamon and salt together.
In the wet ingredient bowl whisk together the eggs, pure maple syrup, Greek yogurt, almond milk and vanilla extract. Slowly whisk in the melted and cooled coconut oil until it's well incorporated then follow with the shredded carrots.
Pour dry ingredients into wet ingredient bowl and stir to distribute evenly. Add raisins and pecans to batter.
Divide batter between pans and spread out with a spatula to smooth the tops. Bake for 20-30 minutes. Check frequently by inserting a toothpick into if cakes. Remove once toothpick comes out clean.
Keep cakes in pan and allow to cool to room temperature prior to cutting into bunny shape and frosting.
Mix softened butter and cream cheese with an electric mixer until a nice whip is formed then add remaining frosting ingredients.
Place one spoon full of frosting in the middle of a large pan or platter and spread out. Invert one cooled cake onto this area. This will be the bunny's head.
Make two curved cuts on the right and left of the second cake to form bunny ears. Spread a thin layer of frosting on the pan or platter where you would like the ears to go. Carefully pick up each ear and gently place onto the thin frosted layer.
The cake portion that remains can either be used as a bow on top of the bunny's head or a bow tie at the bottom.
Once the cake is assembled in the shape of a bunny frost evenly with a spatula. Leave as is or decorate in the manner of your choosing.
Healthy Homemade Muffins
These muffins are perfect for Easter morning. Enjoy pre-egg hunt, before brunch or as a special snack throughout the day!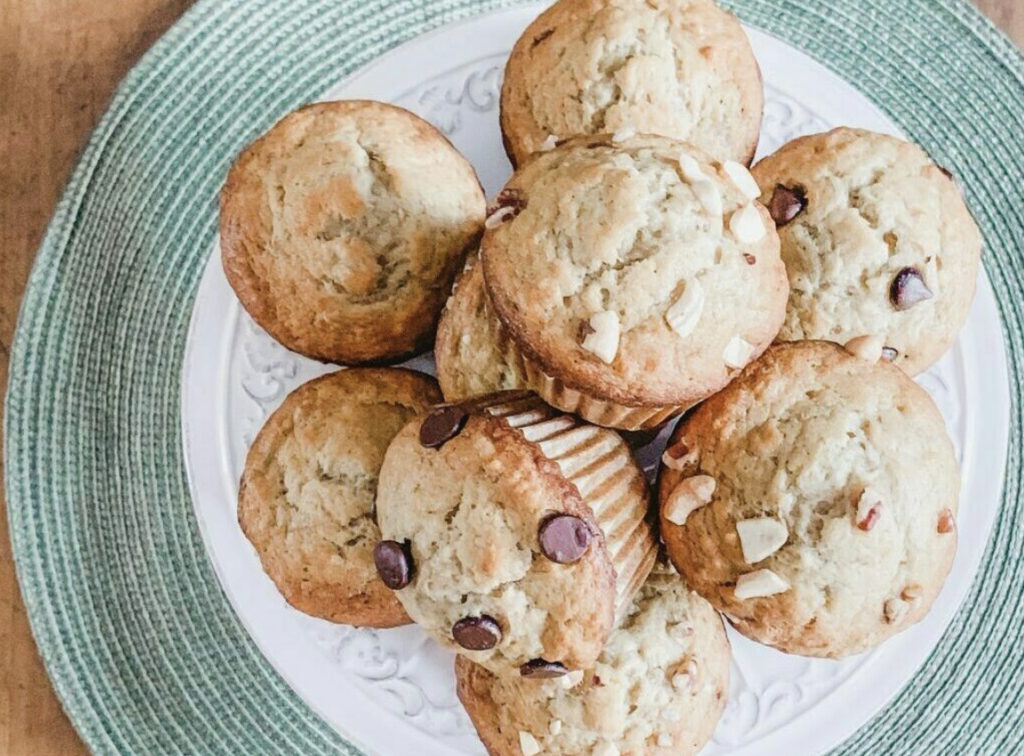 TIME: 40 min
YIELD : 12-24 depending on desired size
AUTHOR: Andryanna for Northern Heart + Home
Ingredients
DRY:
2 cups flour (I used all-purpose, but if you have a favourite alternative flour that works well for baking, let me know!)
1.5 teaspoons baking soda
½ teaspoon baking powder
½ teaspoon salt (I used pink himalayan)
WET:
4 overripe bananas (if frozen, thaw in the fridge overnight, or microwave on defrost setting for 2 – 3 minutes)
2 eggs
⅔ cup coconut oil, melted and slightly cooled
⅔ cup maple syrup (not the fake stuff)
1.5 tsp pure vanilla extract
OPTIONAL:
1.5 tablespoons ground flax seeds
⅛ cup dark chocolate chips – OR – chopped nuts – OR – blueberries
Instructions
Preheat your oven to 375 degrees F and lightly grease muffin tins (or liners) – I used a touch of melted coconut oil.
Take out two large bowls. In the first, mix all of your DRY ingredients (flour, baking soda, baking powder and salt – if using ground flax, add here). Set aside.
In the second bowl, mix all of your WET ingredients. Start with the bananas – mash them with a fork until they're good and mushy. Add the eggs, coconut oil, maple syrup and vanilla extract and mix well with a wire whisk. Feel the arm burn.
Pour the wet ingredients into your dry ingredients and gently mix until everything is good and incorporated (don't overdo it, or your muffins will come out tough).
Spoon the batter into the muffin tins to fill them about ½ to ¾ full (secret trick: use an ice cream scoop with one of those push buttons on the side to evenly fill the cups and reduce mess). OPTIONAL: top with dark chocolate chips, nuts or blueberries – give them a little push into the batter with the top of a spoon (or your finger!) so they set while baking.
Throw the tins in the oven and bake for about 18 – 20 minutes (or until the tops of the muffins are golden and you do the toothpick trick, sticking it in the middle of a muffin and pulling it out clean – read: no wet batter or crumbs left on the toothpick). Pull out the tins and let them cool for a few minutes before turning out the muffins and letting your family demolish them!
*Best served warm or at room temperature. Store in the fridge if you think they'll last a few days. Or freeze and thaw overnight before enjoying.
Do you have an Easy Easter Dessert Recipe we just have to try?! Drop us a note or comment on social to share with the Northern Heart + Home community.
From our kitchens to yours, we wish you a very healthy and happy Easter!